On the last day of the Cadet European Judo Championships in Warsaw the EJU flag was handed over to the president of the LatvianJudo federation, Vsevolods ZELONIJS. The two-time Olympic bronze medallist is looking forward to host this event in 2020. This will be the first time in history that the baltic country will host the Cadet European Judo Championships.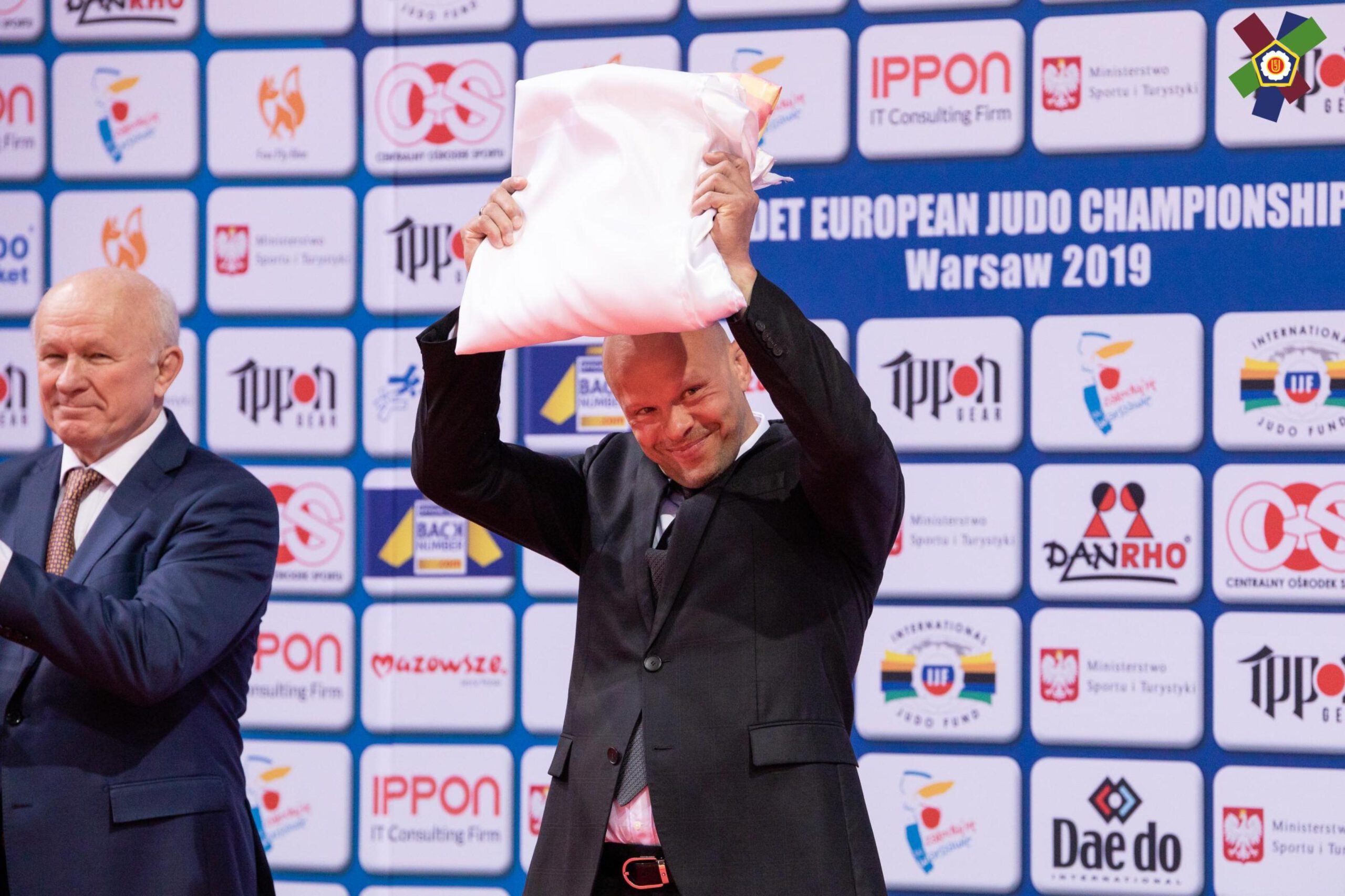 The Cadet European Championshisp is a very important and grand event for the Latvian Judo Federation as well as for judo clubs, athletes and judo fans. There are about 5000 judokas in Latvia but not everyone has the opportunity to go to this level of competition to participate or just to watch. In 2020 everyone in Latvia will have that chance. For us this is a great possibility to show high level judo in its glory. The best athletes from all over Europe will come to Riga to compete and to show their mastery- this makes it the most interesting, exciting and spectacular event, that can attract not only Judo families and people around it but also people outside of Judo.

It's a great honour for us and we hope that these Championships will leave an unforgettable impression and pleasant emotions for everyone! Welcome to Riga 2020!
Judoka
---