In the most recent IJF event, the Antalya Grand Slam, 20 year-old Anastasija SOKIRJANSKA of Latvia grabbed the attention of many as she took the current world and former Olympic champion, Rafaela SILVA (BRA) in to golden score in the third round. What this meant for Sokirjanksa is that she had earned enough points from the top level event to qualify in the top 100 and be invited to the Senior World Championships 2023.
Sokirjanska initially took up judo following her brother after taking an interest in his training and obtaining permission from her parents, now she is in the Zelonija School with coach Agris DRAVINŠ.
I like to challenge myself and see what I'm capable of. Some things that motivates me is my family and friends who support me a lot. As well, I'm very competitive and I intend to achieve my goals. A big motivation is also to promote judo in Latvia because this sport combines the best values.
---
I'm very excited and happy to qualify for my first senior Worlds with my teammates and I'll do my best there. When I took gold in my hometown Riga I knew that I was on a right path as the win gave me confidence for next competitions and I need to keep working hard to collect points. I was aware that Antalya was the last chance to qualify for the world championships and I needed to give a battle to anyone out there.
She was certainly on a roll, following a lull and not managing to take place on the podium, Sokirjanska pulled out all the stops in front of her home crowd during the Riga Senior European Cup, stealing the gold medal and giving her the necessary motivation to progress on the senior level.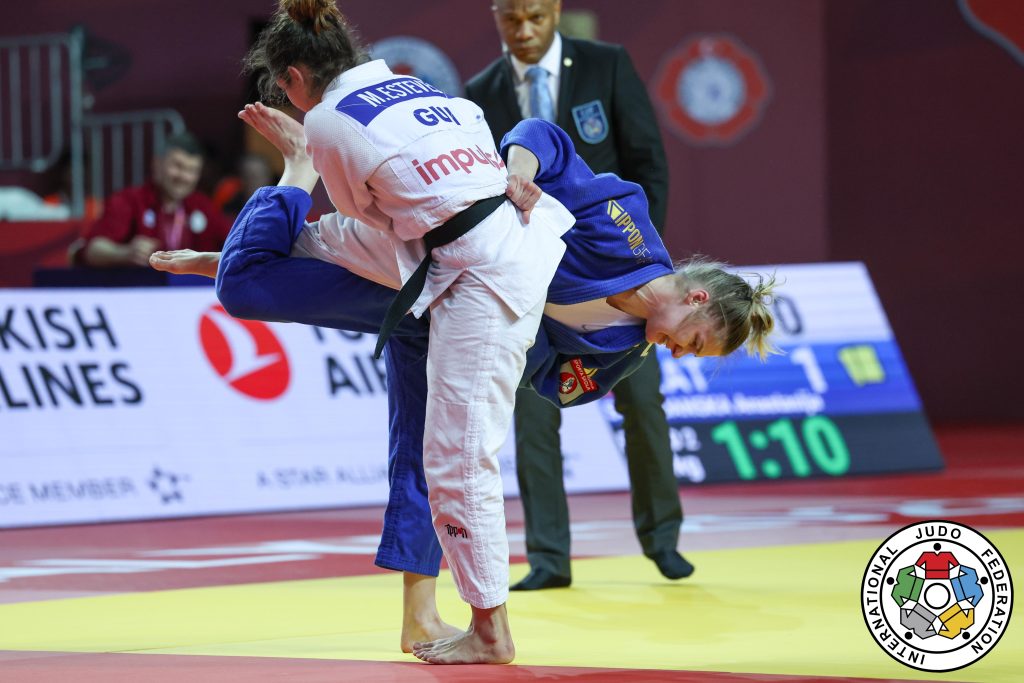 My fight with Rafaela Silva was very exciting, I felt that I was very close to getting a winning score. Before our contest I wasn't thinking about her titles or anything I was just very focused on what I'll do during our fight. The feeling afterwards was bittersweet because I understood that the fight could have ended differently, but on the other hand, I fought well with the reigning world champion and earned points for qualifying for the world championships. This fight definitely gave me a confidence boost as I understood that I'm capable to give a fight to the best of the category.
Joining this rising star are Una DOLGILEVICA (-78kg) and Anthony DE ANGELIS (-66kg) who are also young athletes at 20 and 21 years old respectively. Dolgilevica joined Sokirjanska in celebration during the European Cup in Riga, taking the bronze medal and De Angelis can boast a gold medal in the 2022 edition. Also, the pair both have continental championship success, Dolgilevica took silver as a cadet and more recently, De Angelis succeeded to take bronze in the U23 Europeans last year.
I would say that Una, Anthony and myself are definitely a new generation of judo in Latvia as the level of fighters rises with our results. Competing in a world championships is certainly a big step for Latvian judo.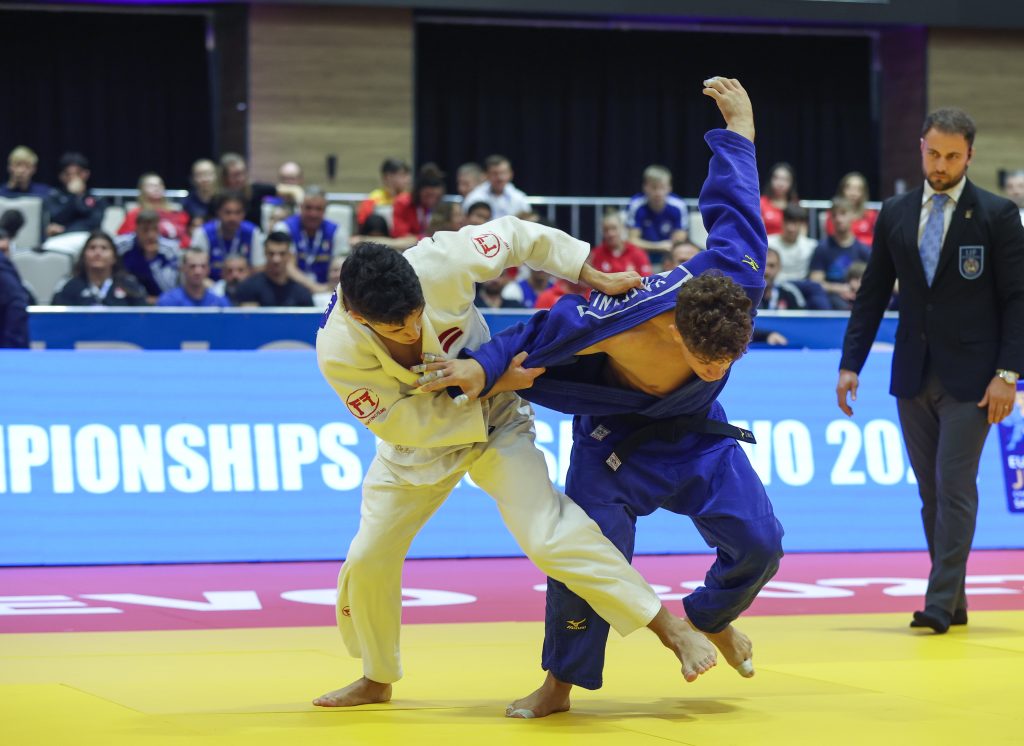 President of the Latvian Judo Federation, Mr Vsevolods ZELONIJS is very knowledgeable and knows how to steer his athletes given that he is an Olympic medallist from the 2000 Olympics in Sydney, and impressively competed in four games. Though there have been a few strong athletes on the circuit, this trio look to be setting the stage for great things to come.
We, Latvian Judo federation, are very delighted to welcome this new generation of athletes. During and after Covid-19 pandemic we had situation when senior age athletes gradually changed – the previous ones left and these new generation athletes appeared. To say more – these athletes are still junior age and this is the first year when they are participating in senior age and already they have won opportunity to participate in World Championships – this is great achievement and we see them as very perspective candidates for future.

President of the Latvian Judo Federation, Mr Vsevolods ZELONIJS (Left).

© Latvian Judo Federation


I also have to underline, that we are very appreciated to work together with European Judo Union in order to organize Senior European Cups in Riga, Latvia. This is a great opportunity for our athletes to participate in competitions of high, international level and to present themselves.
Anastasija Sokirjanska, Una Dolgilevica and Antonijs De Anzeliss are the medallists of Senior European Cups (2022 and 2023) and this success is encouraging them to put more and more effort to achieve excellent results now and in the future. Finally I have to add, that not only World Championships is their next milestone, but also participation in Grand Slams, European Cups, Championships and, of course, participation in Paris Olympic Games and Los Angeles Olympic Games, as well. They are our judo hope!"
Judoka
Author: Thea Cowen
---