Tick-tock…tick-tock…289 days left before the first Hajime is called at the Champ-de-Mars Arena in Paris. Amongst many, Spain's newest world champion, Francisco GARRIGOS is also preparing for the big day. The day when billions of people are watching from all across the globe. The day where dreams are made and crashed simultaneously. The day which can be life changing, yet, there is only one who will be called The Olympic Champion.
The day of the Olympic Games is a different day where there are no favourites and anyone in the draw can be the champion. That day there is a lot of nerves and pressure and I think that on the day, whoever knows how to endure that pull, and is capable of being the same on the tatami and not making mistakes is the one who will be Olympic Champion.
Is Paris 2024 in your daily thoughts?
The truth is that it is something that I don't usually think about, I know that the objective is that but I try to focus every day on working on the small things without worrying about what will come but rather on giving everything every day to reach that moment in my best version.
There is only one word comes to mind when I think about Paris: Hope.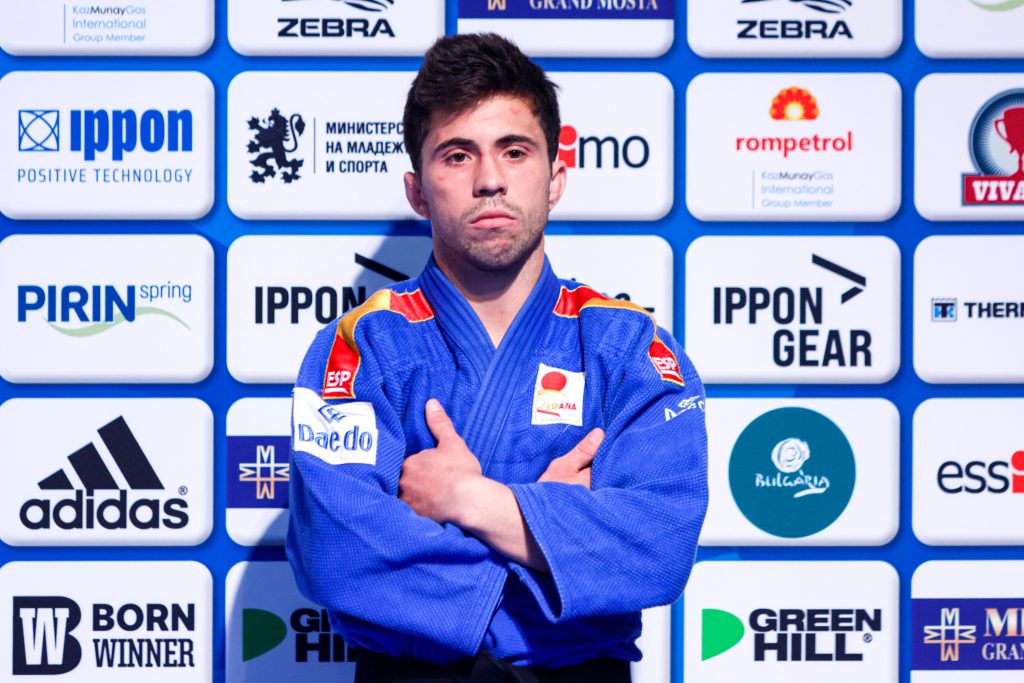 24 years ago…
Francisco started judo at the age of 4.
I was a very active child and my parents decided to sign me up to see if I came home tired. I liked it from the first day and every day when they took me to school, I asked if I was going to play judo today and when the answer was no, I got angry because I wanted to go.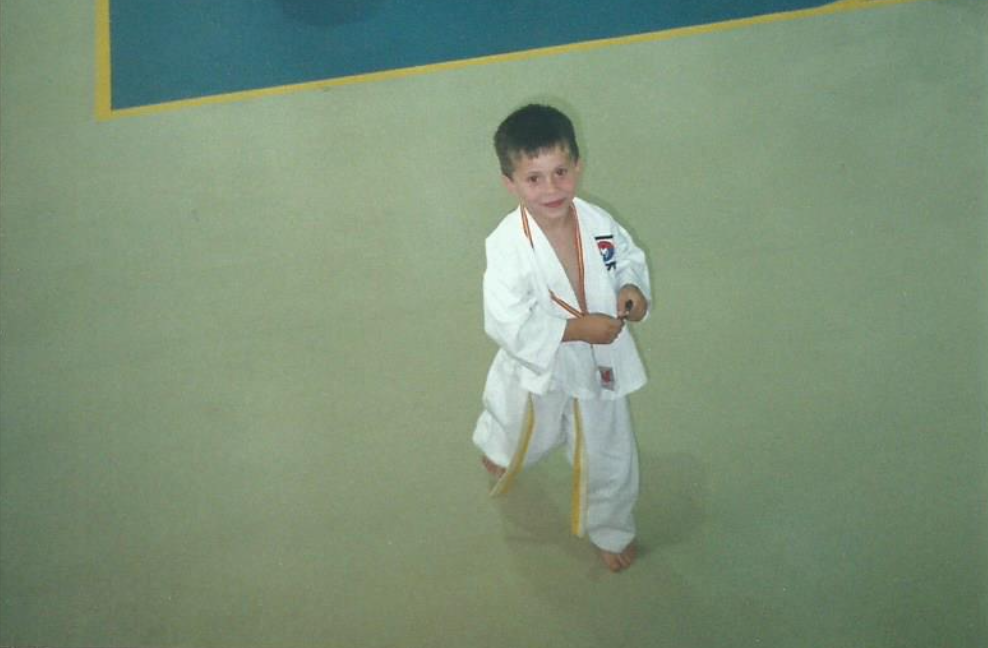 Although Fran, as some likes to refer him to, hasn't had a particular idol as such, when watching the Olympics on television at a young age, he was inspired by many. Michael Phelps, Usain Bolt or Rafael Nadal is amongst them. The latter certainly shown high standards of a tennis player in Spain, how about judo in the country?
I consider that judo currently in Spain is obtaining very good results from the youngest cadets to the seniors and fortunately or unfortunately this is largely due to private coaches who dedicate all their time to growing their team. There is a lot to improve and I am sure that when we take that big step and we all work towards the same direction we will talk about JUDO in capital letters in Spain. We have the foundation, we just have to make it work to grow together.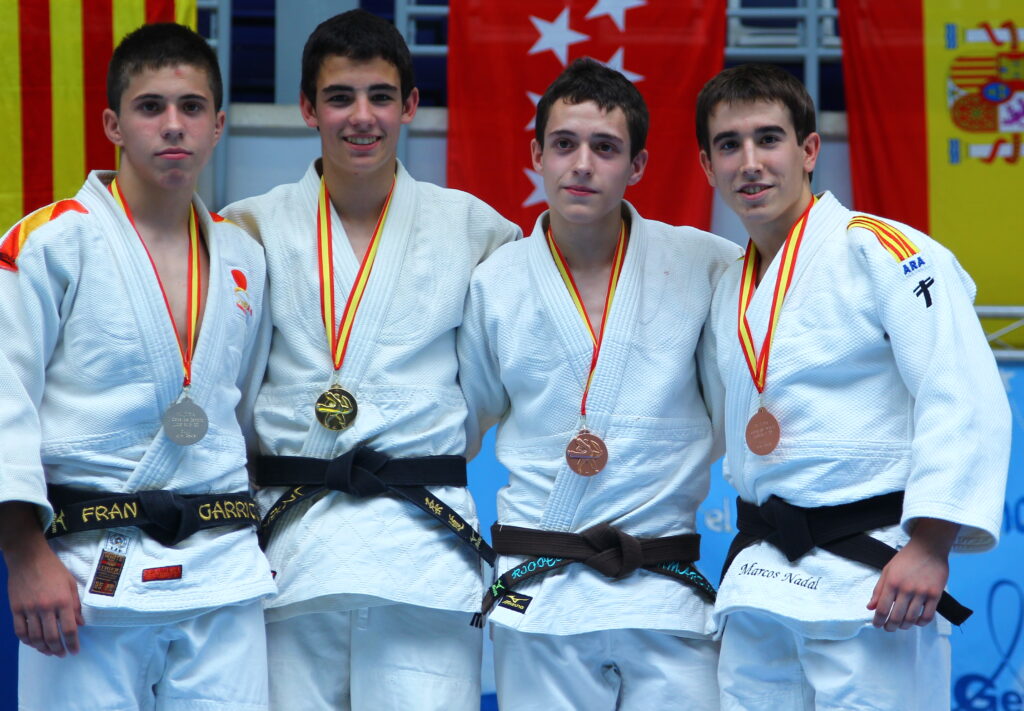 There was no turning point to become like the champions on TV as the crave for winning is simply runs in Fran's veins.
Since I was little, I have always dreamed of being an Olympic and World Champion. It is something that has always been in me, I am a competitive person, I love competition and the feeling that winning gives you.
El Rojo – The Red One
Winning a world title comes along with many privileges including the precious red back number. To get there, at some point, you must face some rather tough opponents. The Spanish judoka won his first senior world medal in Budapest 2021, precisely bronze. This year in Doha, facing 4x world champion and Tokyo 2020 Olympic Champion, Naohisa Takato (JPN) in the semis meant either a breakthrough or a chance to double up on bronzes. The contest which is on replay mode in Fran's head ever since…
Takato was the opponent to beat and winning would put me in the final of the world championship.
Job done. Into the final and onto the top of the World podium. Memories to recall?
The moment when I score waza-ari in the final of the World Championship. The moment I am aware that I am World Champion. I remember looking at the chair and seeing Quino and my teammates in the stands… it was a unique moment when I had just turned a part of the dream I had since I was little into my reality. To date, I think about it as satisfaction, joy and happiness.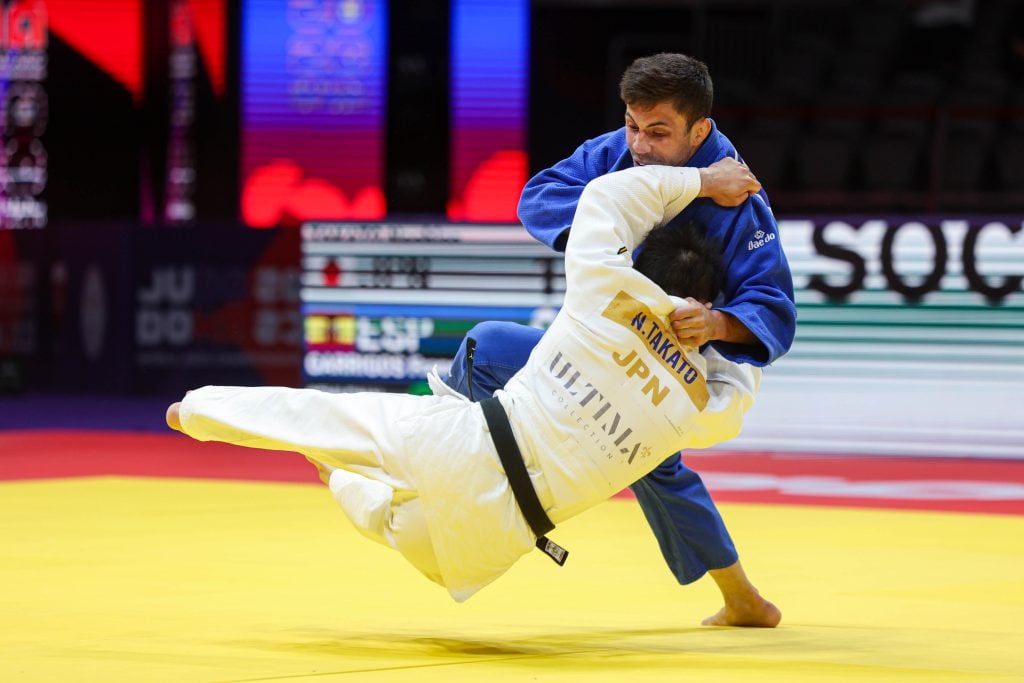 Even fairy tale stories have their wretch, and it is not to spoil the moment but to share the reality all champions are facing, which often involves a rather rocky road. There are many ways to fall down, yet, there is always a way to stand up. Fran has his own story to tell.
More than once I have thought about leaving the competition, especially when I have not achieved the expected results, but the most important time to step away and re-think was after the Tokyo Olympics. I had been a good year lading up to it with bronze at the World Championship and gold in the European Championship. Losing in the first round at the Olympics was something I didn't expect, nor was able to instantly digest.
Afterwards I decided to give myself some time to rest, disconnect and find out if I really wanted to continue competing.
What motivates me is to fight for what I want to achieve, especially knowing that I have given everything, because in the end it would be easy to give up when things don't go well, but the satisfaction of achieving something that you have fought for is even greater for me.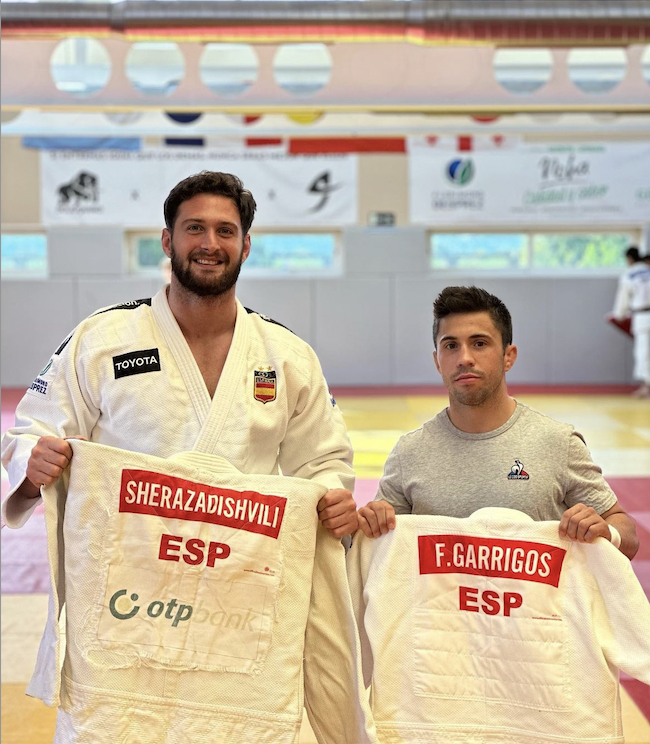 Resilience Forged Through Judo
Judo helps in the lives of many and during the most recent economic crisis in Spain, which hit Fran's family too, judo allowed the Spanish champion to see a brighter day.
In those years, judo and especially Quino and my family helped me move forward and fight. Those years have made me stronger and have helped me to strive every day and never give up no matter how bad things are.
No wonder of the impact it had in his life as the Spanish judo ace admits that at this present time, his passion lays solely in judo.
It is my daily life and what makes me the happiest is stepping on the tatami.
Would it not be for judo where would you be today?
Probably playing football.
Stepping off the mat and into the kitchen as one of the favourite activities of this champion during downtime is trying out new recipes. Chef Fran also enjoys tasting menus at different restaurants in Madrid or checking out the latest movies at the local cinema. His newest interest found in photography. This is now. How about in 5-10 years time?
It is a question that I ask myself a lot and I think that at the moment I would like to see myself as a coach of a national team, wherever that be, and at some point, become president of the Spanish Federation.
Until then, the gold back number is the only way forward?
Right now I only think about the gold but I think in the event of winning any other medals, over time, I would also appreciate another medal. Although if I have to choose only one, I would choose the gold.
Should any medal reach to my presence, I would dedicate it to my family, Quino and all my teammates at the club, they are the ones who support and push me every day and that medal, without a doubt, would be the way of me saying: thank you!"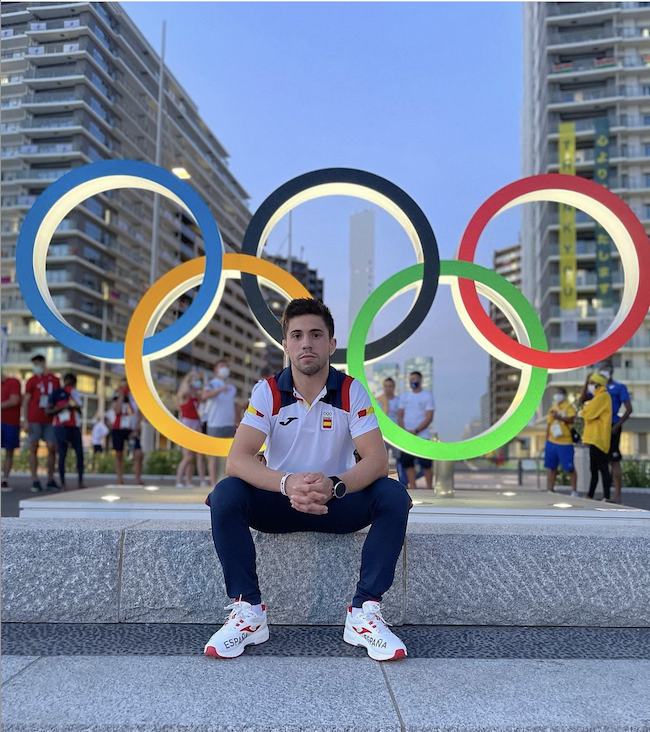 #CouplesGoal
It is certainly established that Fran has got determination and focus written all over him. It is also known that his other half is a judo champion too, Ana Perez-Box. Is it opposite attracts or the same in this case?
Ana and I complement each other very well, in the end we are very similar but also very different and that makes us help each other on a daily basis, we also usually participate in the same competitions, and we are always supporting each other, losing weight, in the competition, encouraging each other.
Is there a time when judo is off topic amongst?
It's really very easy for us, I don't think we've ever had to sit down and talk and decide that judo wasn't talked about at home. Ana trains in Valencia and I train in Madrid so we take advantage of every weekend, vacation or rest day to be together in one place or another. We like the same plans and the truth is that at that time judo always remains in the background.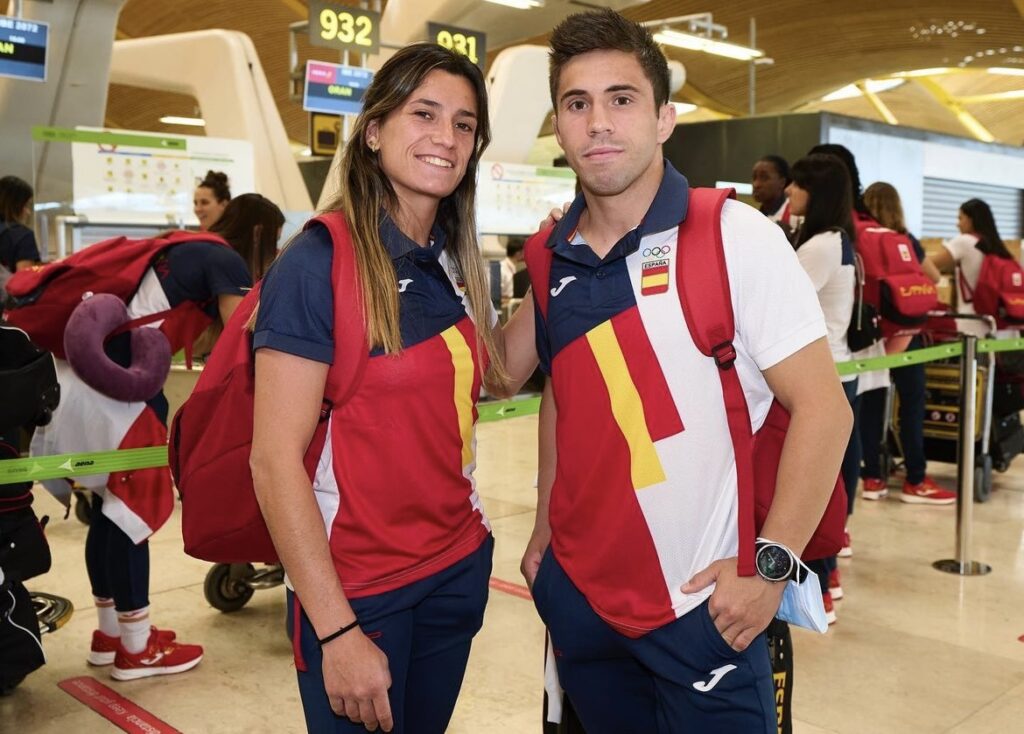 Whilst Fran and his team continues to focus on Paris 2024, here are some interesting fan facts about one of Spain's golden Olympic hope.
Buena Suerte Fran!
Fan Fact Sheet
Weight category
-60kg
Height
160cm
Ranking
#4
Hometown
Madrid
Favourite technique
Sode-Guruma-Jime
Study
Bachelor's in Physical Education and Sports Sciences
Master's Degree in Management of Sports Entities
Biggest lesson learned so far
"If you work and make an effort every day, the results will eventually come."
Dish
Pizza
Beverages
Coke Zero
Colour
Blue
Animal
Dog
Song
'Can't Hold Us' by Macklemore & Ryan Lewis

"It was one of the songs I listened before going to the final of the junior worlds in Miami 2014 and since then it has become my favourite."
Movie
En Busca de la Felicidad – The Pursuit of Happiness.

"This movie teaches you that by fighting you achieve things in the end."
Day of the week
Monday, I really like the routine, returning to training and my daily life.
Trait
Being conscientiousness
Top 5 bucket list
Form a family.
Build the house of my dreams.
Living outside of Spain for a while.
Travel around the world.
Be a reference inside and outside the tatami of Spanish judo.
Author: Szandra Szogedi
---