Finland's Paris 2024 hopeful, Martti PUUMALAINEN is in the spotlight for this' weeks trip to memory lane. His most recent and rather incredible achievement was winning the IJF Masters tournament back in August which instantly gave him 1800 Olympic qualifying points and set him amongst the top. Until last night…, when he was crowned 2023 European Champion, adding a real time accomplishment and taking Finland to continental glory after three decades of waiting. Martti started judo at the age of six at his hometown, Mikkeli…
My big brother did judo first and I wanted to follow him there. Yet, the idea of judo came from my godfather.
The 26-year-old judoka tried several sports such as swimming, which he has done the longest besides judo. He also got a taste of floorball, orienteering, football and such.
Our father wanted us to try various sports that we could find our own thing and learn the discipline what you need in life. Still even if my siblings are not so serious about sports, they have active and healthy lifestyle because of what they learned.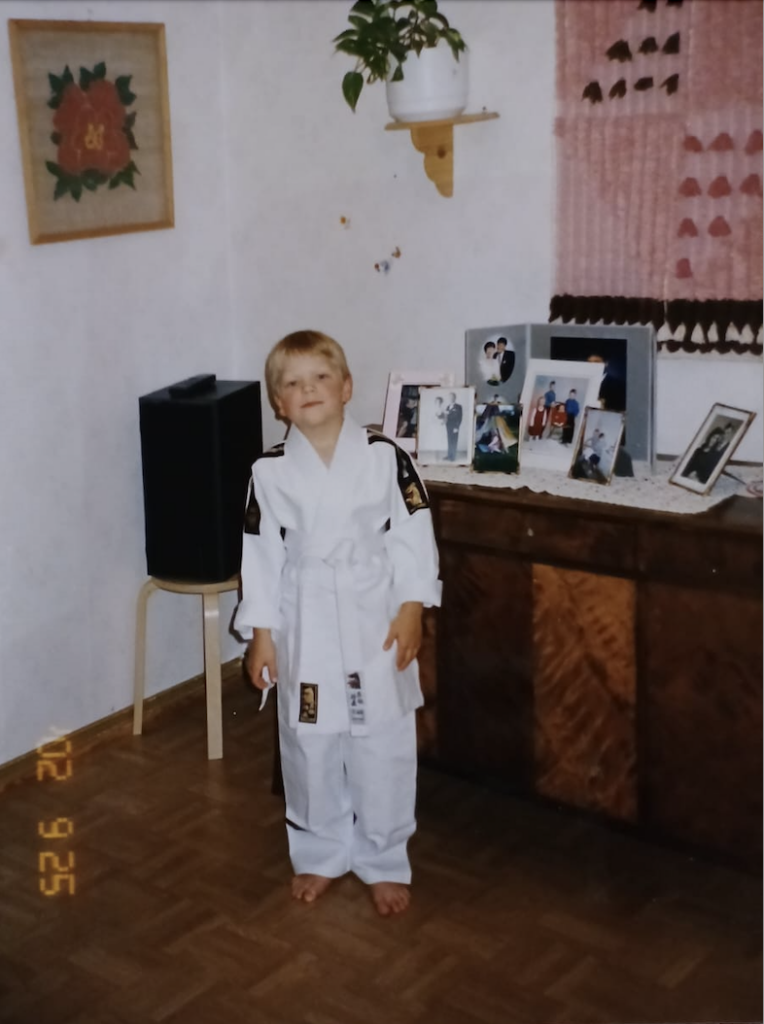 Martti comes from what he describes as quite a big family, having one older brother and three younger siblings. All of them did judo and one of the little sister and little brother still practicing as a hobby. Modern technology was already booming at the time of Martti's first attempt at judo. YouTube, therefore, was his primary source of creating role models.
I remember, I really enjoyed watching Kosei Inoue and Mark Huizinga's highlights, so I would say they were idols from abroad. From Finland, we had a good team in London with Jaana Sundberg, Valtteri Jokinen and Johanna Ylinen and I looked up to them.
So, when did watching others turned into a personal matter?
First, I did not really want to do competitions but when I started competing, I fell in love with the fighting. Since I was 12, I remember thinking that this is the thing I shall become the best in the world. About Olympic Games I did not think too much but being best in the world has been my dream for a long time.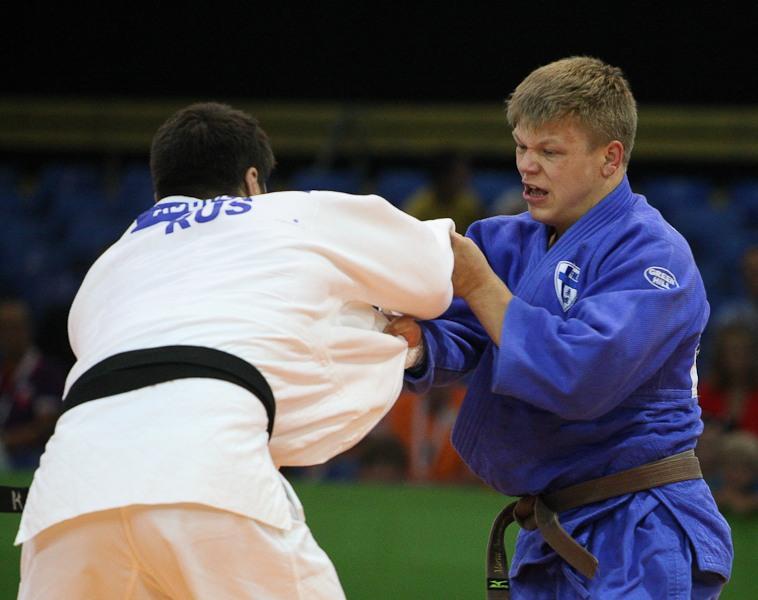 Until today, indisputable, the most memorable moment of Martti's career was his Masters gold medal. Following that event, he had a rather special encounter on the streets of Finland. However, this morning, he woke up with a freshly won European title to add to his most joyful memories.
Masters: I had had a bad season so far but I felt I was in good condition and everything just came right in the day.
It was incredible day and went well. During all the fights I kept my head and stayed loyal to our game plan. All of the fights were difficult with opponents with different styles and some who had beaten me before but I just kept my head could find a way to win in every fight. On the mat everything has stayed the same, we train as usual. Off the mat I have had a lot of interviews and I have became a bit famous in Finland but I am still the same Martti who enjoys fighting and training.
After the Masters I was walking to training as usually and some guy who has enjoying a beer shouted to me "There goes our Olympic hope!" It was pretty neat.
TODAY…
Europeans: I feel literally all the emotions possible. I have dreamed a long time to win a championship title and I did it. And brought the first European medal in 30 years to Finland. I have to say this is even more sweet. Masters is maybe more tough but champion is a champion.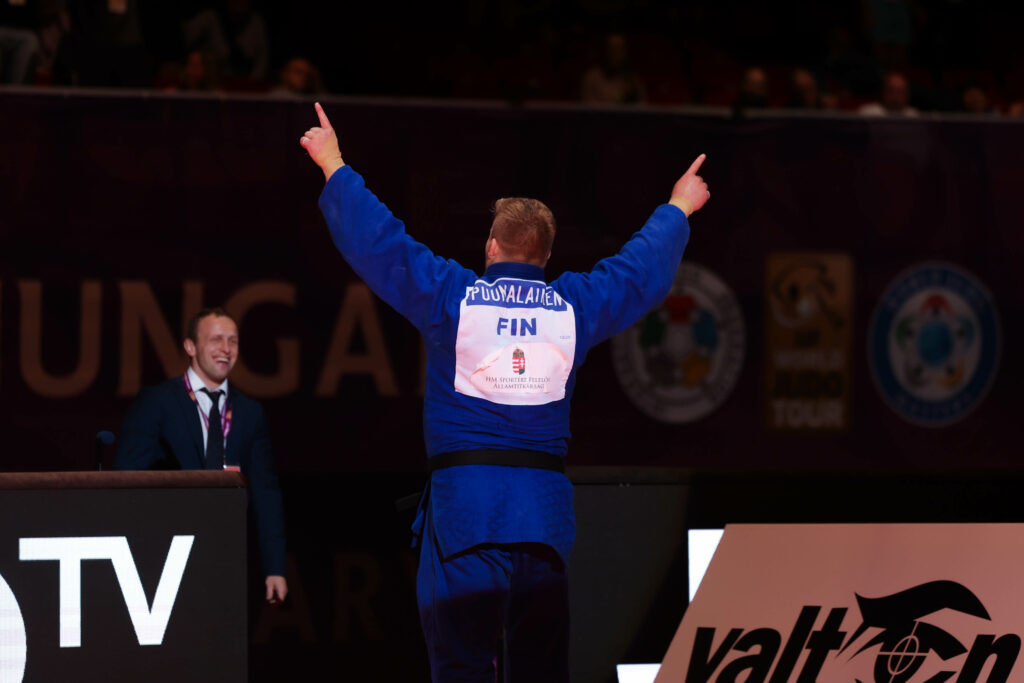 Martti's route to Paris isn't simply at all. Firstly, he is not from a judo nation where there is plenty to merit from, this includes training partners. His CV is not filled with cadet and junior European and world titles, without which, the waste majority by his age, likely to quit. Yet, Finland's current premium judoka remained in action and began to ace at the age of 22. What and How? Who do you owe your success to?
The biggest reasons were that I changed category and found the judo style that suits me. Soon after that, we also got Rok Draksic as head coach in Finland and he brought the culture what is necessary for top level-performance. I have always had a strong self-belief and even when things were not going my way, I always had the feeling that the best of me has not yet been shown and I will flourish someday!
There are many people but I would say my father, big brother and my former coach Alain Calderin. Father was a big help and is a demanding person who taught me how to live like an athlete. With my big brother I have trained more than with anyone else and for that I am forever grateful. Alain came from Cuba to my hometown in 2012 and with him we build my solid throwing skills.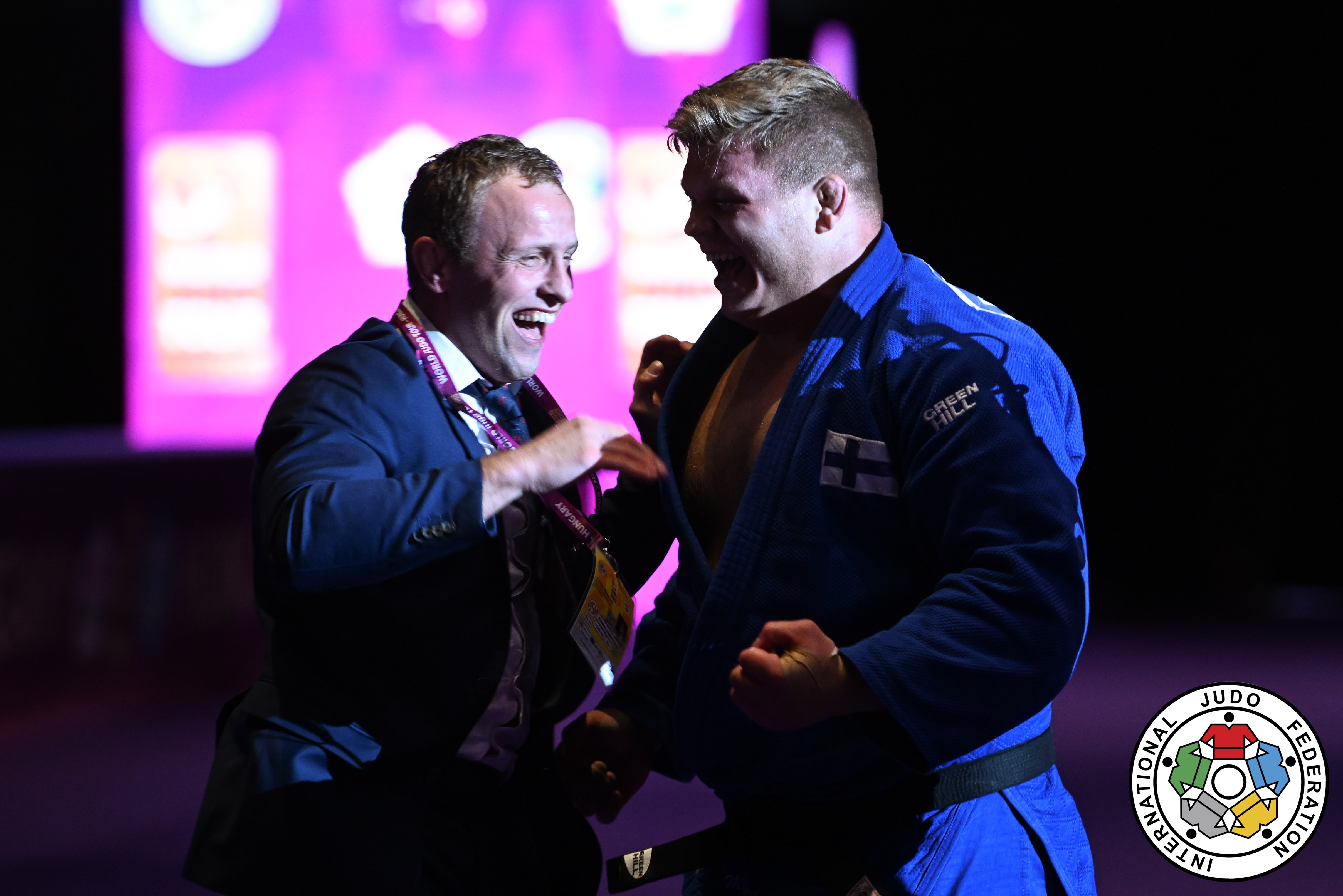 Martti, or as they call him in Finland "Marasonni" (Mara being a common nickname for Martti and sonni meaning bull in Finnish), shares his passion with no other than judo, yet, he admits having a great level of interest for politics, news and other sports.
I feel everything I have is thanks to judo. It made me the person I am.
Whilst Paris 2024 is amongst his short-term thoughts, the Finnish bull desires to have a family and pursue a career in politics. In 10 years time, he imagines to be off the mat as a competitor yet perhaps in the coaching seat or at any other position in judo.
Judo, I will never give up, but I am not sure if I will be professional coach.
Martti is employed by the military, therefore, besides his hectic training regime, he has some additional duties to complete. When free times comes around, he enjoys playing video games and read books, especially autobiographies. Winter does not keep Finnish people inside, instead, they relish swimming in ice. An activity, which Martti also added to his list of hobbies when asked.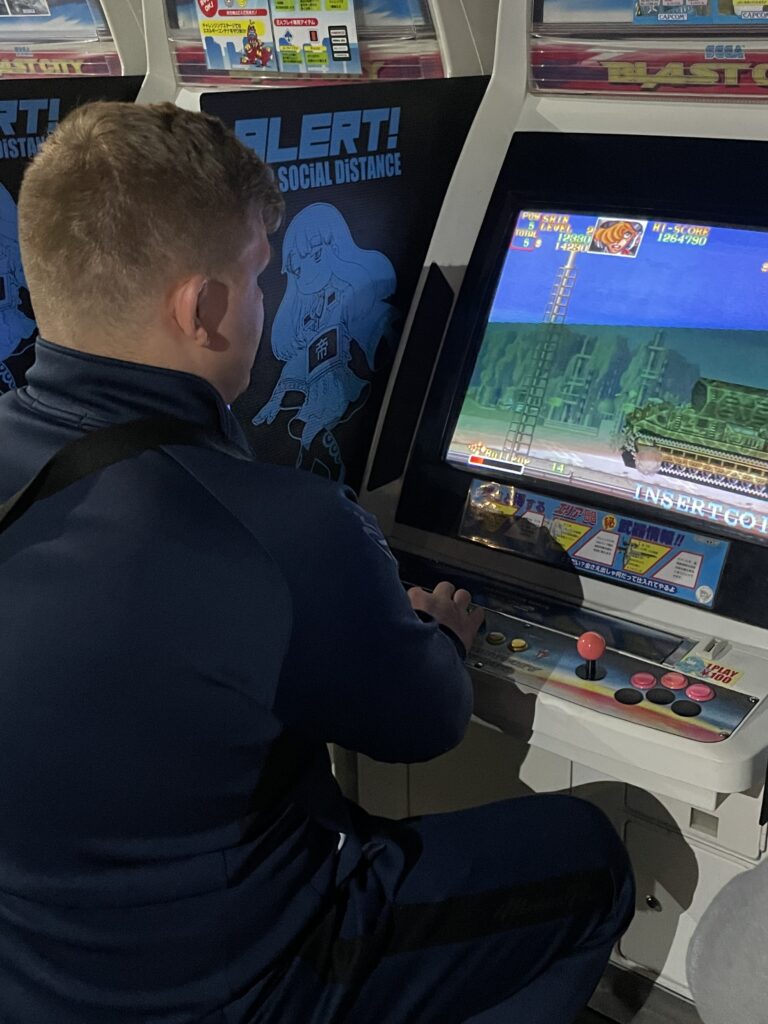 At last, Paris 2024, first word comes to mind?
Possibility.
Weight category
+100kg
Height
185
Ranking
#7
Hometown
Mikkeli
Favourite technique
Ippon Seoi Nage
Study
High School
Biggest lesson learned so far
"If you want something and put everything you have on it, you can get it."
Motto
"Dogs bark but the caravan goes on."
Dish
Lasagne or salmon. I also have huge sweet tooth.
Beverages
Sparkling water
Colour
Blue
Animal
Bull
Song
Wasp – Wild Child
Book
I am Zlatan Ibrahimovic -The first autobiography I read
Movie
The Dark Knight trilogy
Day of the week
Monday, the start of a new week.
Trait
"I like to consider myself very funny person, but this is of course debatable by others."
Top 5 bucket list
Write a book.
Million euros.
Family.
Dancing with the stars.
Sportsman of the year in Finland
Author: Szandra Szogedi
---