This week, Hungary's highest ranked male judoka, TOTH Krisztian joined us to share his road to the up-and-coming Paris Olympics. When speaking of the 2024 summer games, Krisztian fast revealed he takes nothing for granted.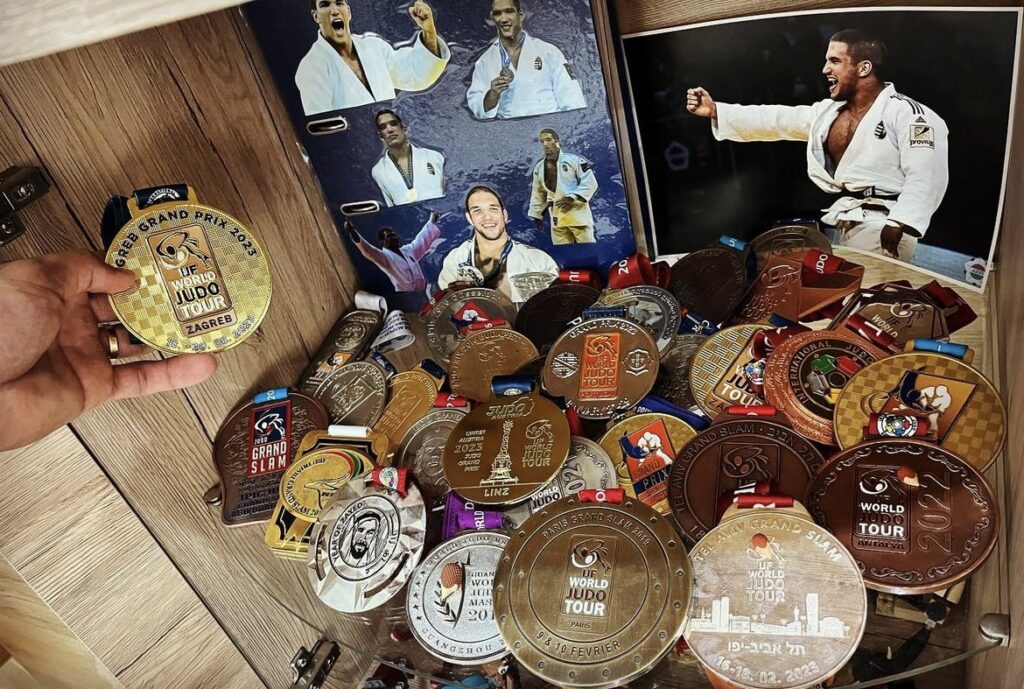 Despite my points, results or ranking, I don't think about Paris in a way that I am already there. Step one is getting there, step two is doing well. The journey is still step one; therefore, I am more focused on the process and constant improvements. Until the last day of qualification, I don't sit back, nor I say I am one of the participant at the games.  
Still asked the question, what is the first word comes to mind when you do think of Paris 2024?
Repeat – I want to be the first person to win two Olympic medals in judo in my country. I also want to relive the feeling of bringing home an Olympic medal.
Referring to the repeat of his Tokyo Olympic success where he won bronze in the -90kg category. This was Hungary's 500th Olympic medal. Speaking of which, in three words, how does your Tokyo success lives with you today?
Wonder, Pride, Amazing.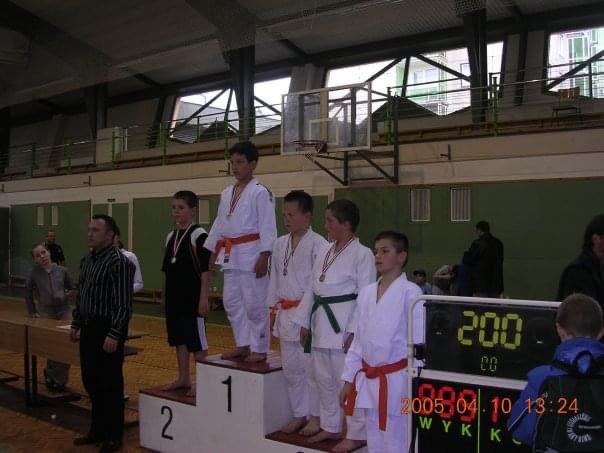 Needless to say that winning bronze at the last Olympics remains one of his top memories of his journey so far. Young Krisztian was a rather active child, and his parents were eager to get him into sport to release some of his energy. At the age of six, he accidentally came across with judo.
Judo was the first sport I have ever done, and it seems to be the last one. At first, I never had any Olympic goals to start with, let alone winning a medal. I used to attend judo sessions just to let off some energy and I literally stuck with it. As the time passed, occasional judo sessions turned into a lifelong career with no clear cut moment of a decision about it.
Once, as Krisztian says, he 'stuck with judo', he recognised his first role model, Kovacs Antal.
He is our only Olympic Champion in judo so it was obvious for me to I have him to look up to.
Anyone else?
Yes, Ilias Iliadis who won the Olympics at a young age and needs no introduction. Being able to compete with him for years was always a privilege. Sharing the world final together in 2014 remains the second most memorable moment of my career.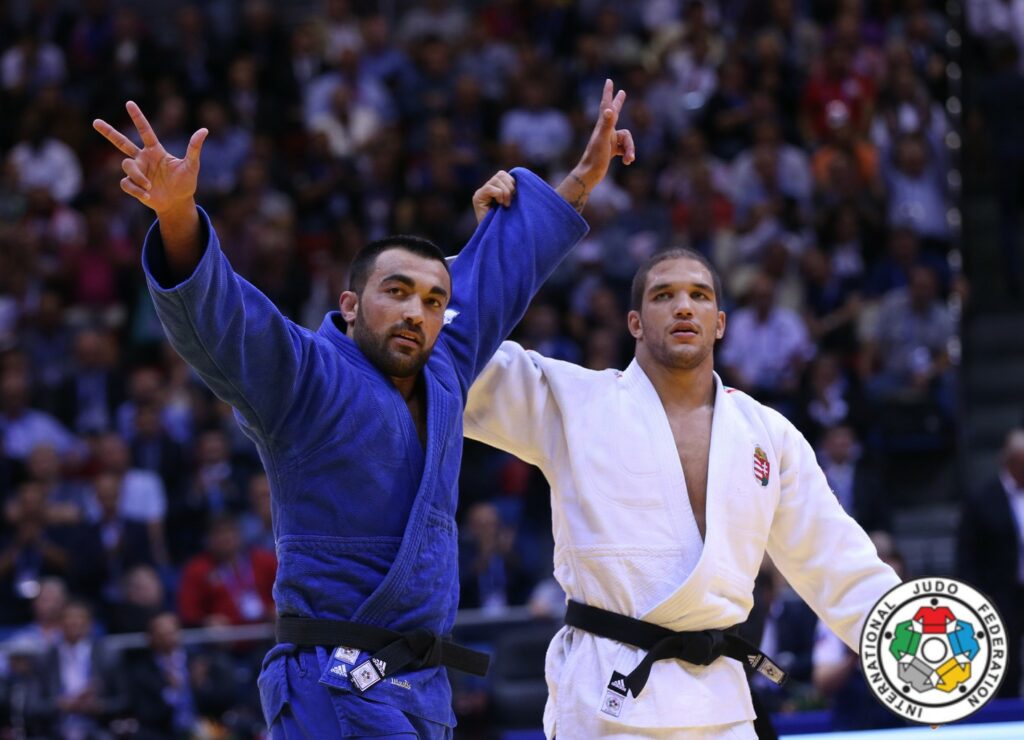 Although judo was technically his first and only sport as a child, Krisztian revealed his love for rugby and despite it is not being well developed in Hungary, he still enjoys practicing. Being a businessman or a professional rugby player are the two things Krisztian would imagine replacing his current career, would judo not have worked out.
During his downtime, he likes going to the cinema or sit by the lake and enjoy a bit of fishing. This down to earth Hungarian titan shared his precious personal vision for life.
I want a happy and healthy family. I want to do everything that I can for my children and raise them to be a valuable member of the society. This is my dream.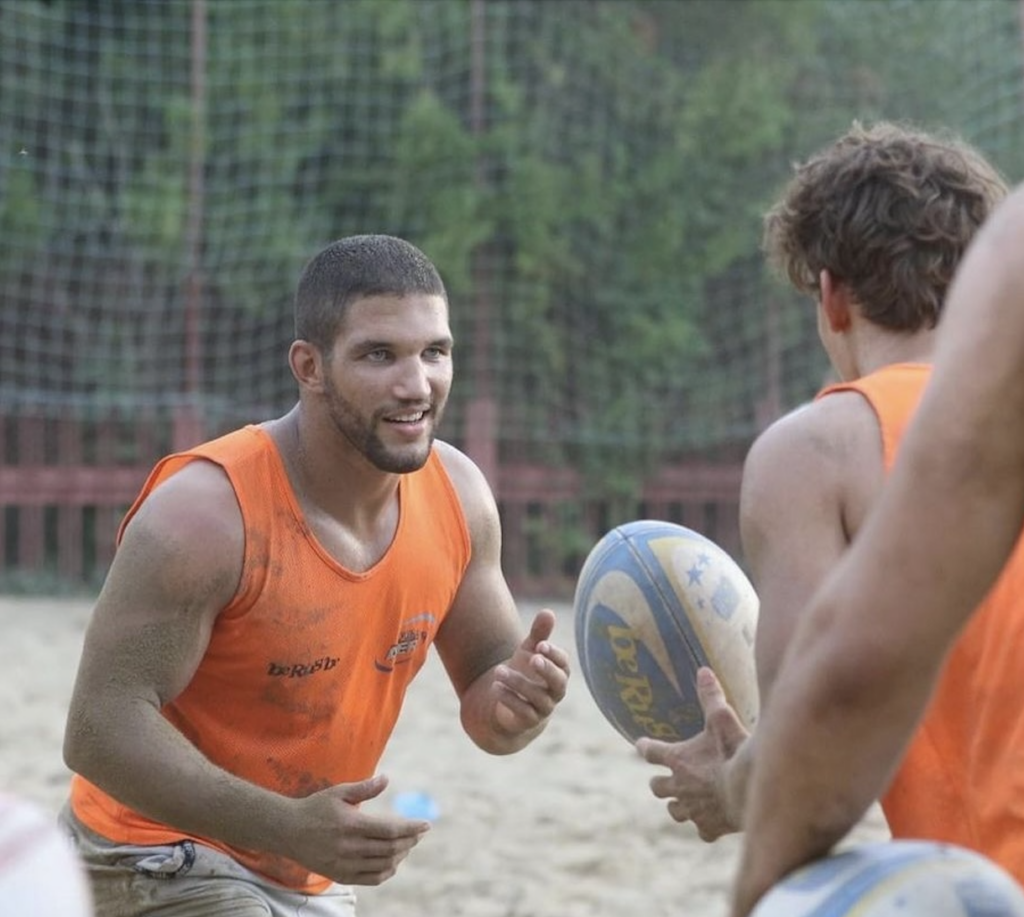 Krisztian is a proud father of two young children. There are plenty talks about mothers returning on the mat. How about balancing fatherhood and elite athlete life?
I will not reveal any secrets if I say, elite athlete life and parenthood is a tough combination. I wanted to be a father at a younger age, and it happened as I find my amazing wife at a younger age. This combined lifestyle gives and takes a lot of energy. It is, without a doubt, requires teamwork and I am thankful for my wife for always being there for me. I am only one part of this puzzle. Sometimes I am so exhausted she takes the kids out for a few hours or at times I go and visit the family alone to have a break. It is full on in the dojo and at home too, so it is important that I can recharge myself, alone at times.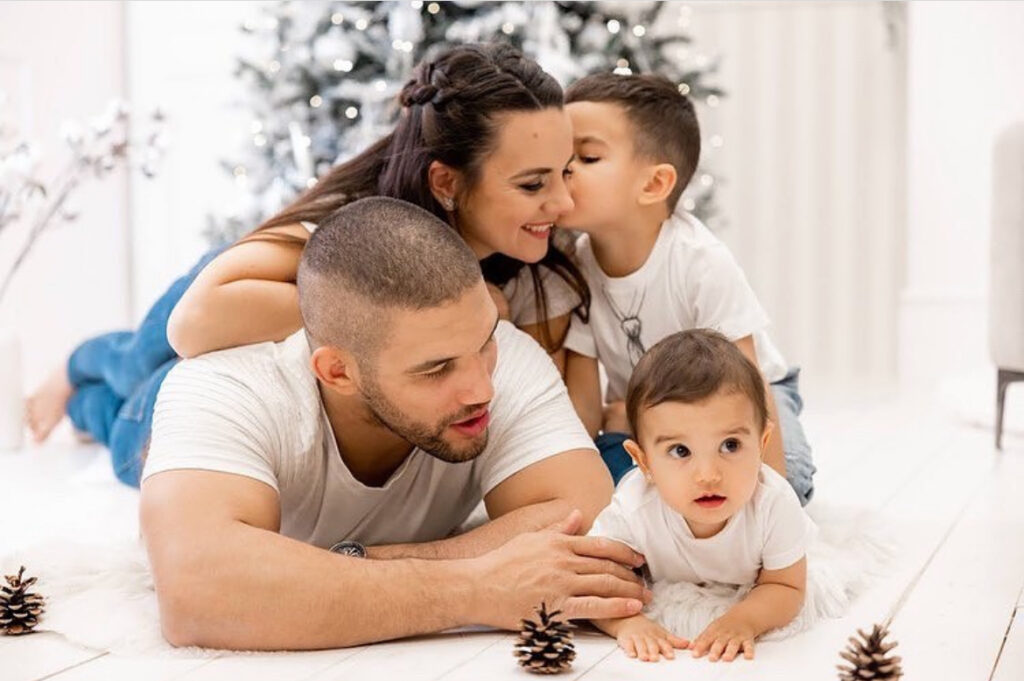 In October 2021, Krisztian received the Hungarian Cross of Merit, the fifth highest state decoration of Hungary, serves to recognise outstanding and exemplary activity in the service of the nation, in promoting the development of the country, in promoting the interests of the homeland and in the promotion of universal human values.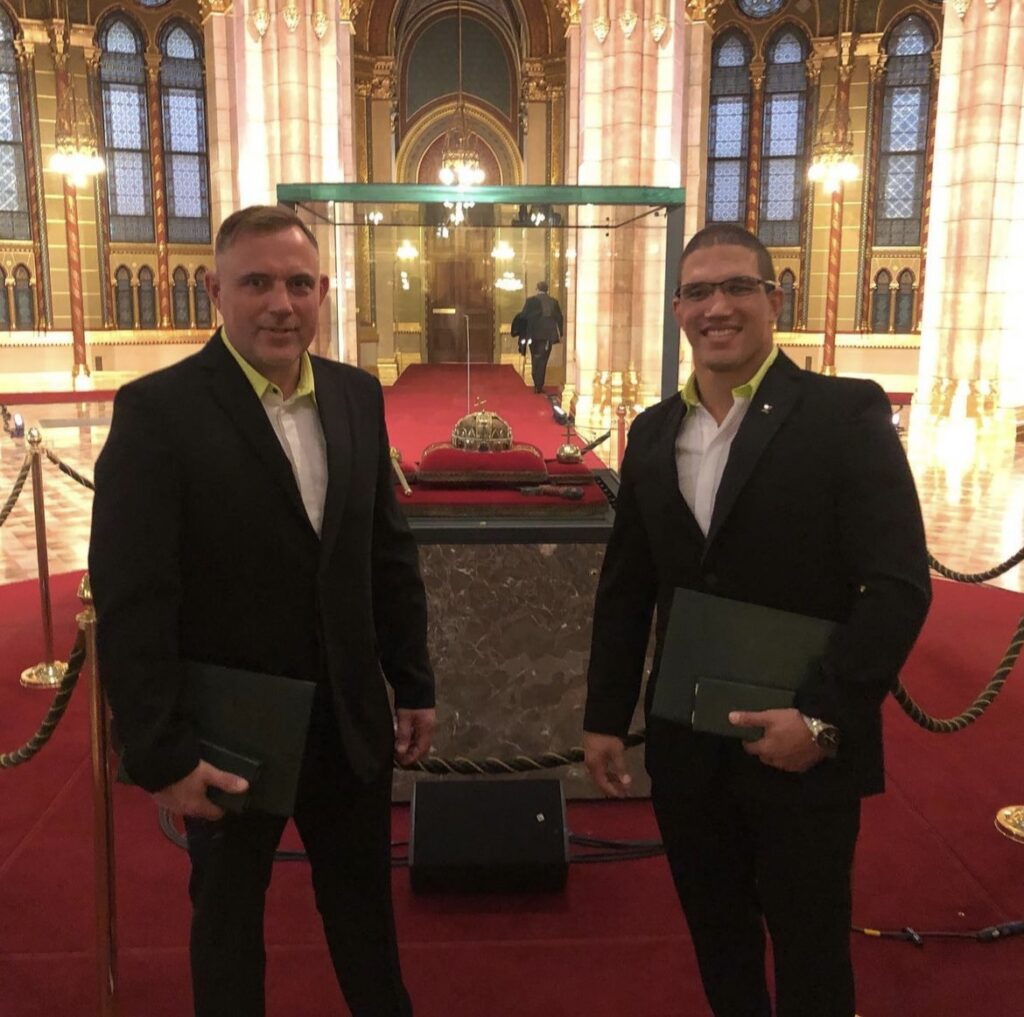 The Hungarian judoka is scheduled to compete at the Abu Dhabi Grand Slam this week as well as at the European Judo Championships in Montpellier the following week. Until next time.
Fan Fact Sheet
Weight category
-90kg
Height
175cm
Ranking
#7
Hometown
Budapest
Favourite technique
Seoi Nage
Study
Professional Coaching Degree at the Hungarian University of Sports Science
Biggest lesson learned so far
Constant struggle, development, progress and never giving up.
Motto
–
Dish
"I love some meaty, fatty Hungarian food and I have a sweet tooth too so can't quiet call out one dish"
Beverages
Soda water from the country side.
Colour
Blue and Green
Animal
Gorilla and Lion
Song
"I have a few: Hungarian singers, ACDC, Eminem etc."
Book
'Hontalan Hazafi' – 'A Stateless patriot' by Robert Yugovich
Movie
'Egy Asszony Illata' – 'Scent of a Woman'
Day of the week
"Friday, because it is the last day to push hard and then its rest for the weekend."
Trait
"I am a very affable and helpful person."
Bucket list
To visit Galápagos Islands.
To go to Canada or North America to see some Mammut trees.
To drive a fighter jet.
Author: Szandra Szogedi
---