Ilias Iliadis is a prominent figure, not only in Europe but across every continent in the world of judo. At only 17 years old – the youngest male in history – he took the Olympic title in the 2004 Athens Games representing Greece. Since that golden moment he continued on his quest until he conquered the circuit and had under his belt an Olympic, world and European title, or a few in his case.
Though he is missed as an athlete, we now see him on the IJF circuit as a leading coach for Uzbekistan who, this week was in Porec preparing his team for Tokyo where they'll be competing for their own Olympic dreams.
We sat down and spoke with the judo legend to find out how he is feeling about being in the coaches chair and how it compares to his experience as an athlete.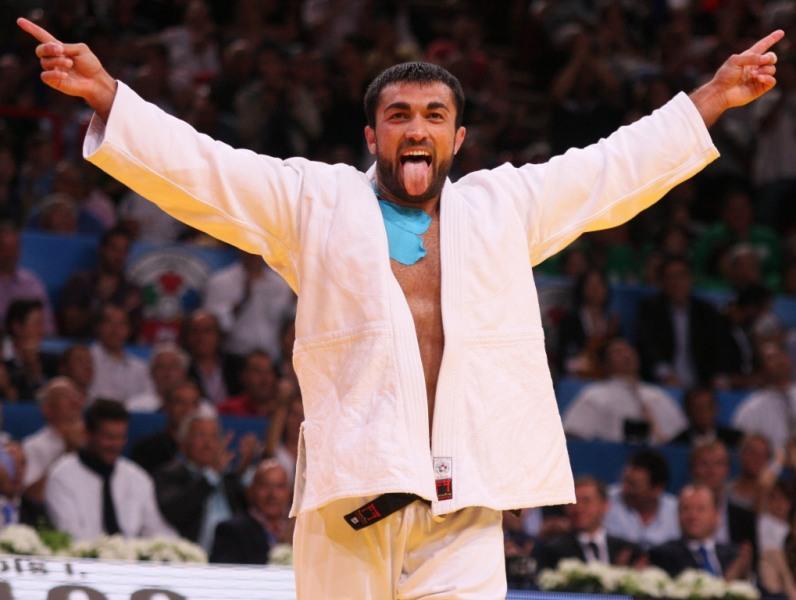 It has been 17 years since you took your Olympic title in Athens, can you tell us how you felt before the Olympic Games?
Of course I remember, but I was so young, it was 2004 I was 17 years old but when you are 17 years old you don't understand how big it is, but afterwards, in the future you understand what it means to have this big title. My emotions at the time, I was a calm kid so I didn't show anything like nerves. There was no pressure, nothing, I was free, that's why I was just like 'Olympic Games! Wow!' then in Beijing, London and Rio, after every Olympic Games you understand how much pressure there is and you feel it a lot more.
How are the feelings different to, say, a world championships?
In my career, it was the Olympic gold, European gold and twice I was in the final of the world championships and I missed the gold medal, it was missing from my collection so when I won in the Tokyo World Championships it made me happy, so so happy. I said to myself, now I have completed it, my career can be finished. Because you know when you hear European, world and Olympic champion, you think what more do you need and of course winning in Tokyo, it really was the biggest tournament of my career. It was in Tokyo, the home of judo, and there were the new rules, two athletes in each category and I fought two Japanese! In this moment, I felt really strong.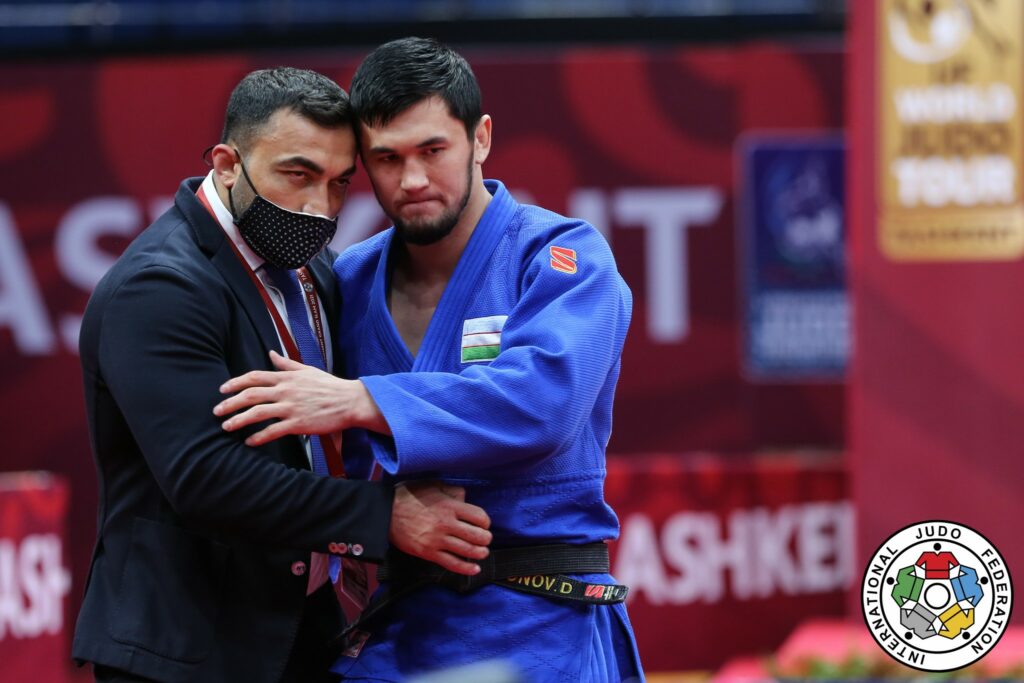 This is your first Olympic Games as a coach, how are your feelings different?
Oh my god. Honestly it is really difficult! It's really different, as an athlete I would look at my coach and think 'come on, you're not doing anything why are you nervous' but honestly it is really different. As an athlete, you are fighting one day and that's it. It's over. When you are a coach, it is every day, and every day you start competition and every day you must think, how are they feeling, how did they sleep, the way they are smiling, are they really happy or not? It is everything! My athletes, I live with them 24 hours, I tell them 'I'm not interested in you just on the tatami, I want to know how you feel 24 hours.' Because I must know when they come to training how they feel, they are tired, sad, happy, it determines how I need to work with them.
How do you help your athletes manage the pressure?
You know […] I think I help them the most when I stand with them, when I train with them, when I say they are my athletes, my team now in Uzbekistan, they are very strong and I don't just say that because I am the coach, they are strong because they are training so much and training with heart.
You could see a difference in the team event during the Budapest World Championships, can you tell me about this?
Our team, it really is a family. We stay together, we work together, we do everything together, this is a judo family, you know. Judo is a really different sport. In judo it is not just you, you are a team. A coach is not just there to help with training, a coach is there to help with mentality, you can change an athlete with just one word. For example, one of my athletes before the world championships was struggling with the mentality, he was tired, had the pressure of the Olympic Games, this whole situation we're in, I just needed to say one word to him and he came and destroyed everything.
2021 World Championships Team bronze medallists, Uzbekistan.
2021 World Championships Team bronze medallists, Uzbekistan.
2021 World Championships Team bronze medallists, Uzbekistan.
2021 World Championships Team bronze medallists, Uzbekistan.
To handle eight months of quarantine, and after this you don't know where you're going, what you're doing. You know when you're a coach, you're like a father or a president, your team must believe in you, trust in you. I need my team always, I tell them to trust me and everything will be good. When you work in an office and you trust your boss, work goes well. It is the same in judo, you must trust.
Was it a natural transition from athlete to coach for you?
It is a different life, when you're an athlete you enjoy the life, now I am calm, you know, you are a coach and you can't just do what you want, they look to you for guidance, it a very interesting life and I like this life. It is a challenging one and I like a challenge.
What do you think you have brought to the Uzbekistan team?
First, my athletes trust me, I trust my president, our president it really, really the best, he is with us 24 hours, he trusts his government president and in Uzbekistan the government really help sport so much. Sport is number one. The young generation is number one. That's why I like working with Uzbekistan because they look at sport, they look at a healthy life. In the system, the athletes, they are happy, whether they win or lose, we are together.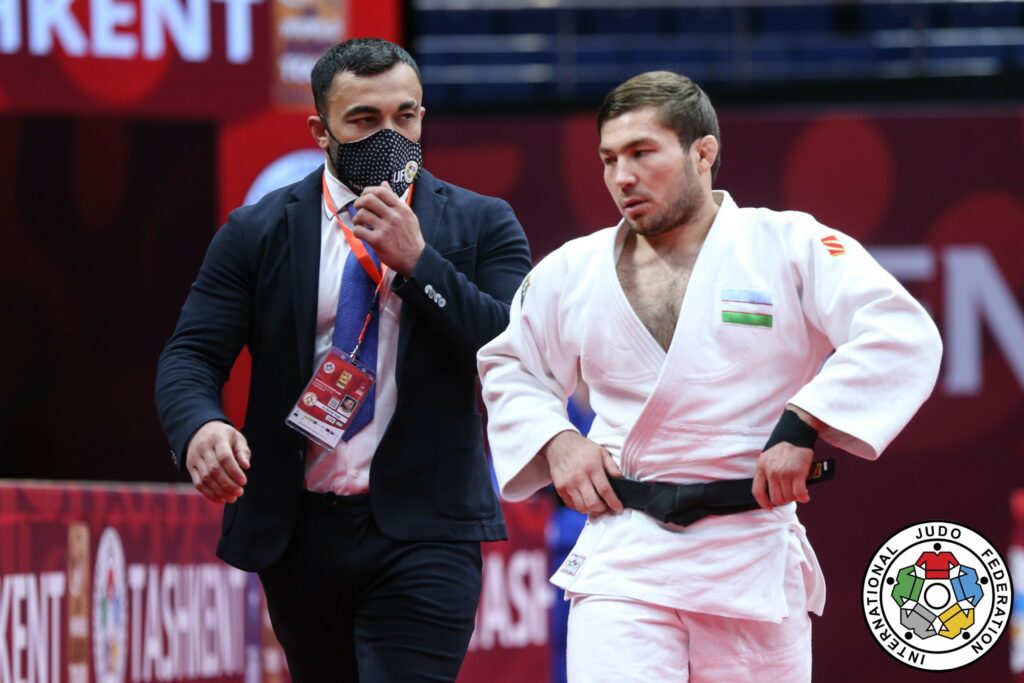 Finally, what are your feelings now going to Tokyo?
Oh my god! [laughs] I don't know, really I don't know, sometimes when I go to sleep, I close my eyes and I start to think about it and my heart starts pounding. I try to tell myself 'be calm be calm, it'll all be good!' Every day I worry, I'm scared about how they will wake up in the morning, my question every morning is 'did you sleep good?' I want them to be happy, it is the only way.
Speaking easily, Ilias expressed great love for his team, emphasising the requirement for trust and belief in them. He may have been calm for conversation, with the glimmer of excitement when speaking about the approaching Olympic Games but his passion exudes him in competition, he is no longer in control of the contest himself but he is behind his athletes in every second and they look to him for unwavering support and guidance.
It was a pleasure to see teams from further afield coming to the training camp in Europe, it was a preview of the magic we are sure to see in Tokyo this month.
Author: Thea Cowen
---