Being the understudy can't be easy, especially when one is filling in for the Olympic champion. That was the position Andrea LESKI (SLO) found herself in after team mate Tina TRSTENJAK crashed out in round two of the -63kg on day two of the Dusseldorf Grand Slam. Not only was Leski left to carry for the flag for Slovenia, she also became the focus of attention with regard to whether she could fill the Olympic champion's shoes. In the end Leski did so in impressive style when, in the final, she threw former Tokyo Grand Slam champion TSUGANE Megumi (JPN) with maki komi for waza ari with only 40 seconds left on the clock.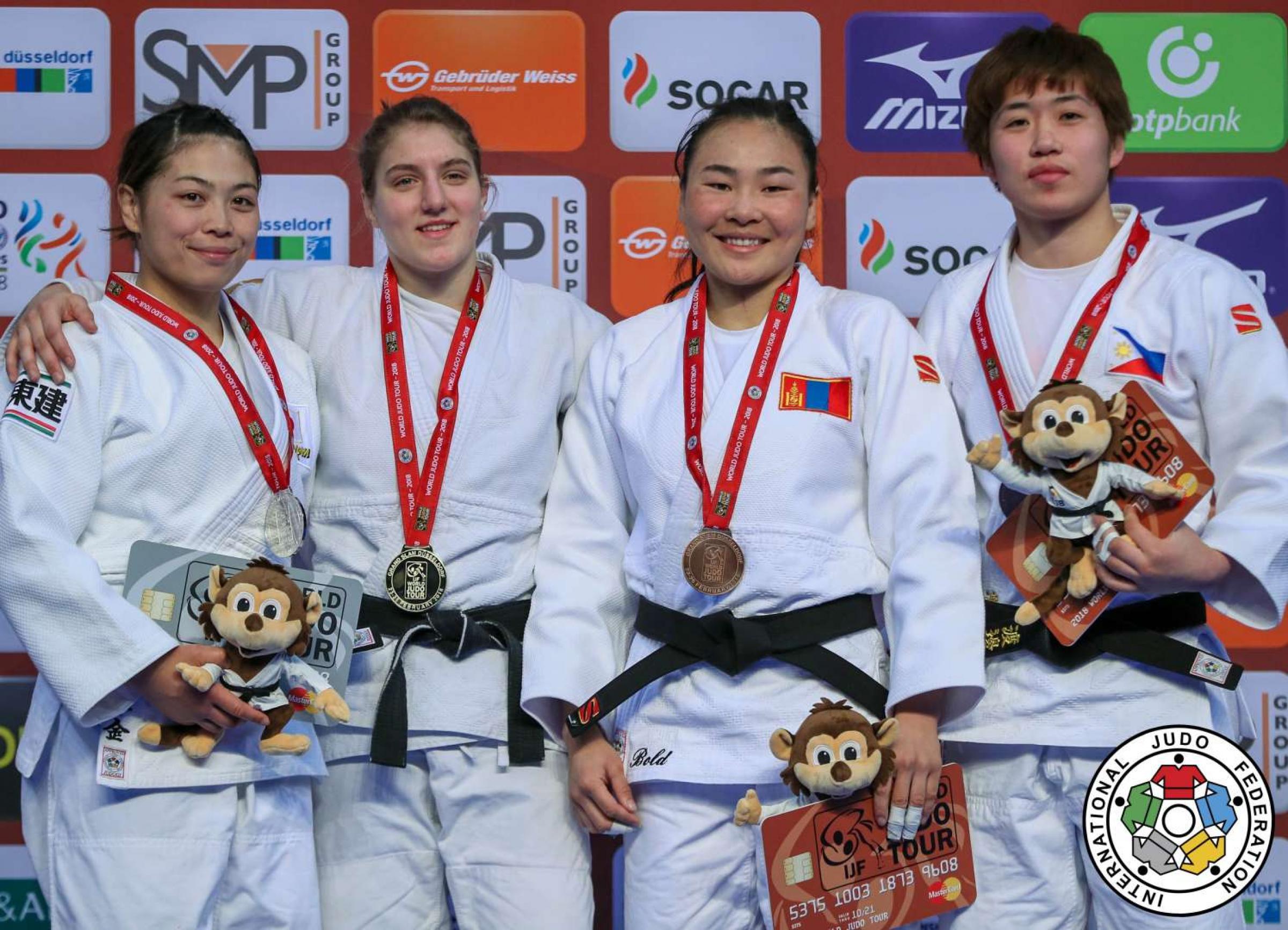 Podium -63 kg 1. LESKI, Andreja (SLO) 2. TSUGANE, Megumi (JPN) 3. BOLD, Gankhaich (MGL) 3. WATANABE, Kiyomi (PHI)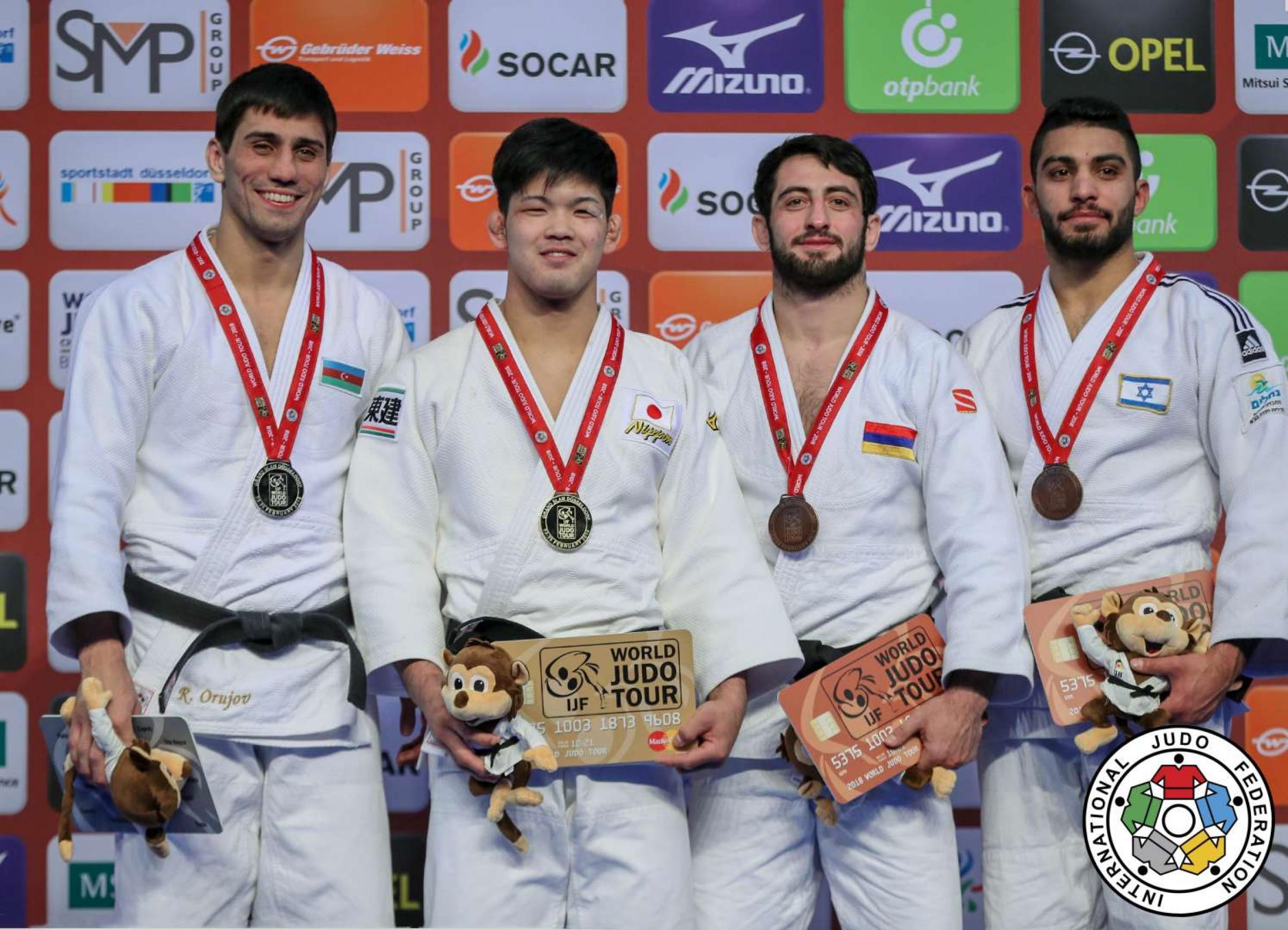 Podium -73 kg 1. ONO, Shohei (JPN) 2. ORUJOV, Rustam (AZE) 3. KARAPETIAN, Ferdinand (ARM) 3. BUTBUL, Tohar (ISR)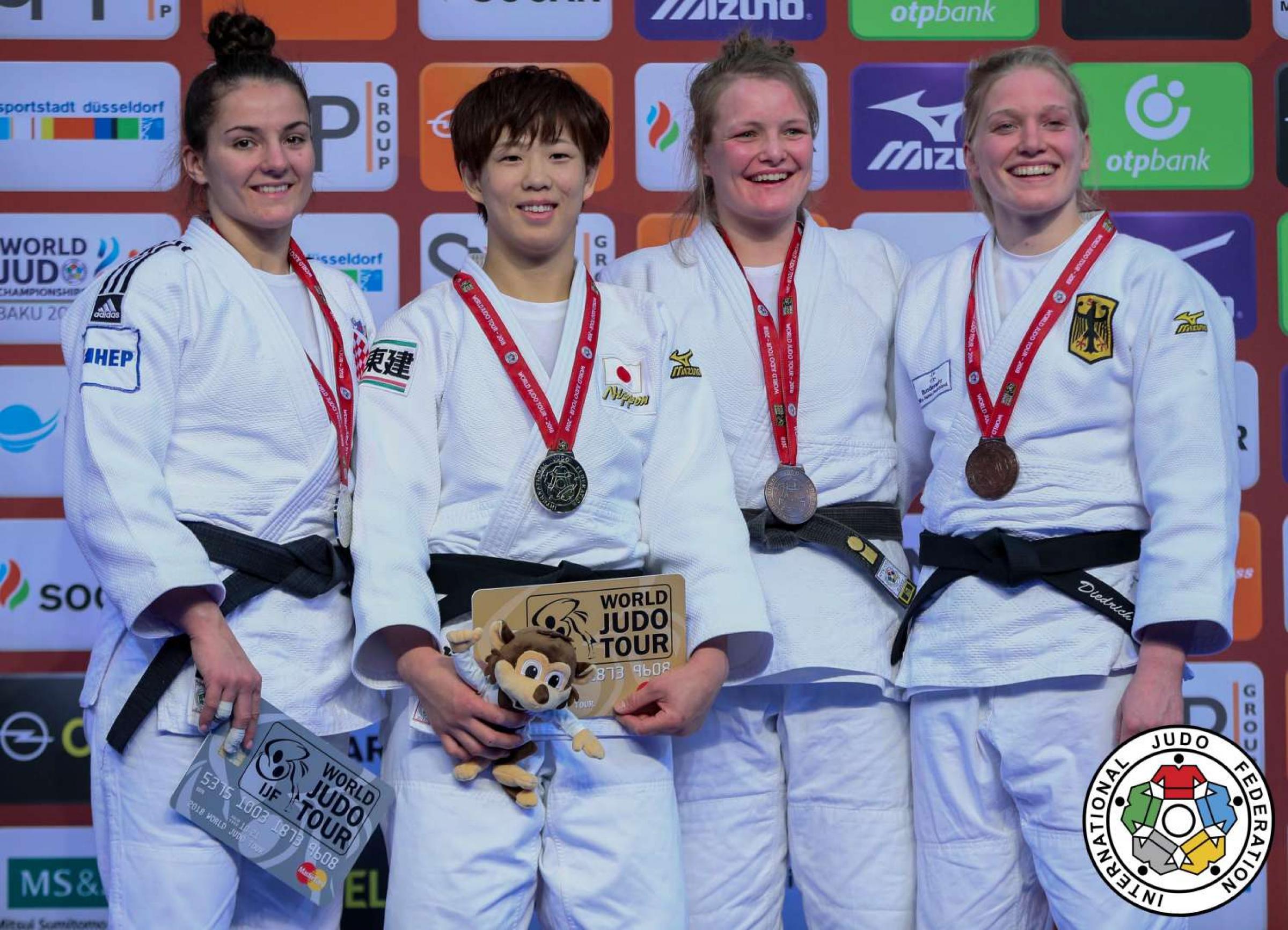 Podium -70 kg 1. ONO, Yoko (JPN) 2. MATIC, Barbara (CRO) 3. VAN DIJKE, Sanne (NED) 3. DIEDRICH, Szaundra (GER)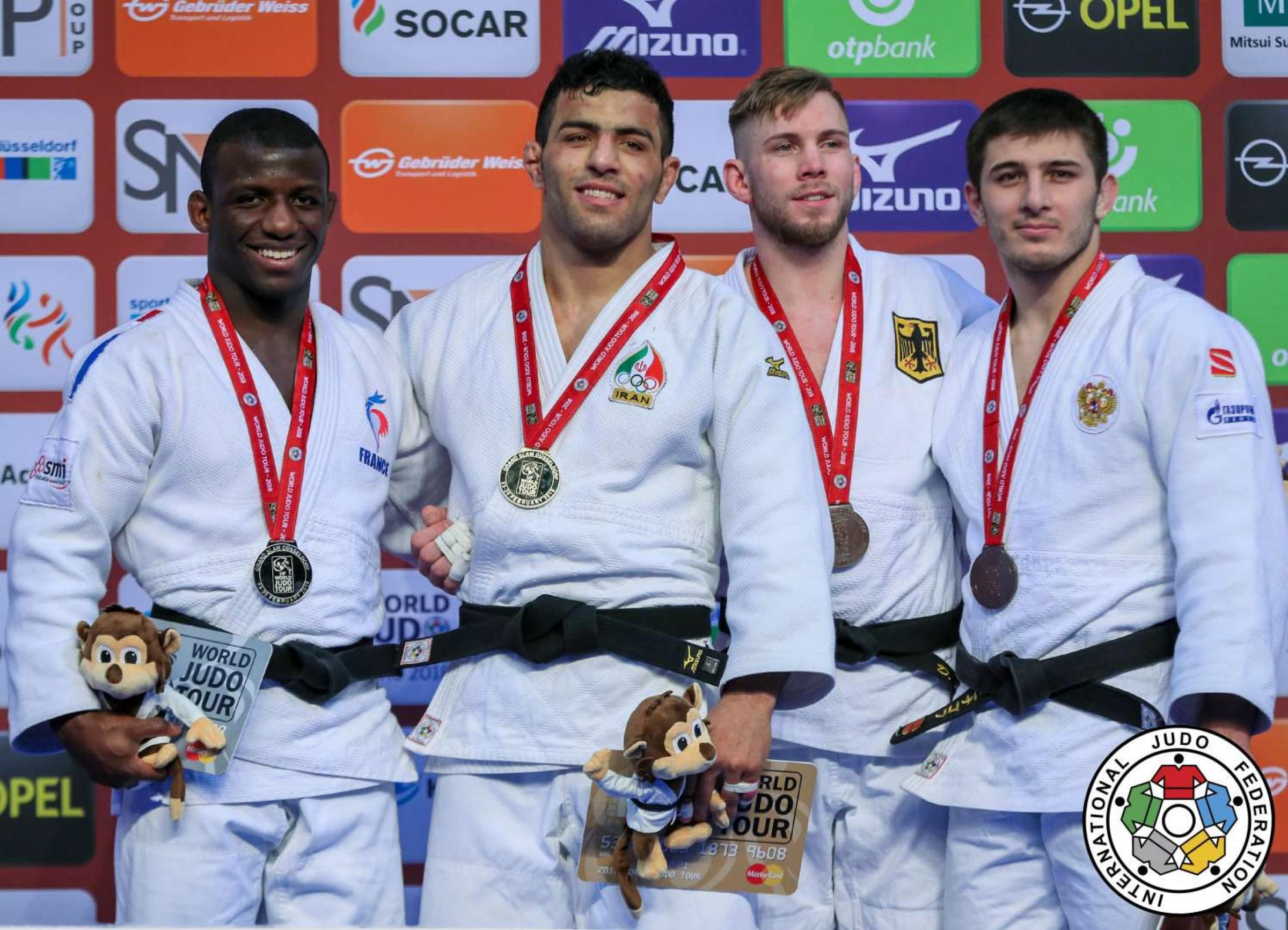 Podium -81 kg 1. MOLLAEI, Saeid (IRI) 2. DJALO, Alpha Oumar (FRA) 3. RESSEL, Dominic (GER) 3. LAPPINAGOV, Aslan (RUS)
By the time the awarding ceremony had come around Leski was still answering congratulatory calls on her mobile phone and was not quite prepared for the novelty of hearing her national anthem being played for her and not Trstenjak.
"It all seemed to happen so fast. One minute I was thinking about the final, and the next I was standing on the podium listening to my anthem. I still can't believe it,"
said a happy and bubbly Leski. When asked about her thoughts about her draw prior to the start of the competition Leski said,
"I thought that I might have to go up against Tina in the semi final. That did not happen and now that it is all over I will concentrate on preparation for Agadir and after that the European championships. My phone has not stopped ringing. I spoke with my mother and father and they are very happy."
Judoka
---