Day one of the Senior European Judo Championships 2021 brought us the expected surprises and a sensational celebration for the hosts, Portugal.
-48kg
The -48kg category ended in an unfortunate way as Distria KRASNIQI (KOS) missed out on a much anticipated opportunity to take on rival Daria BILODID (UKR) in the final. What started as a strong day for Krasniqi ended up with a disappointing end given that she had prepared for a rematch against the current World Champion of the -48kg category however Bilodid picked up a small injury in the semi final which prevented her from competing for the gold. 
Despite the final contest, Krasniqi has proven that she is worthy of her number one spot in the world ranking and will undoubtedly continue her reign for the foreseeable future, her World Championship and Olympic prospects looking great.
The bronze medals went to Sabina GILIAZOVA (RUS) and Melanie CLEMENT (FRA).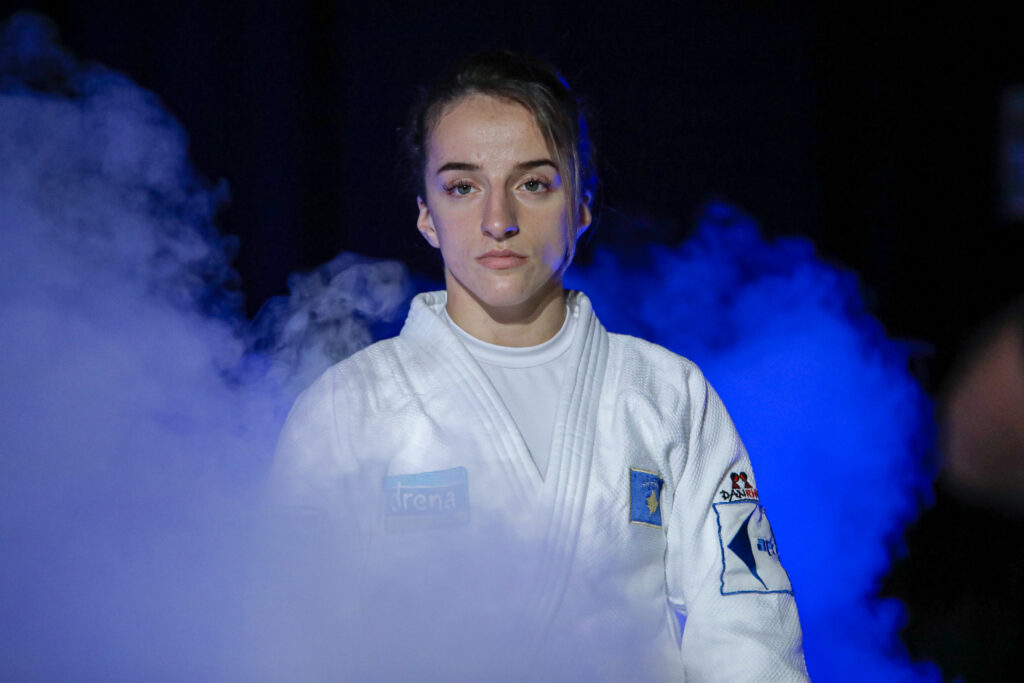 -60kg
Francisco GARRIGOS (ESP) kicked off the Spanish celebrations by snatching a well-earned European title. This senior trophy now sits alongside his 2014 Junior title but most impressively this is his fourth European medal since 2017, a bronze in Warsaw, silver in the European Games 2019 and another brilliant bronze last year in Prague following his return to competition.
Garrigos has patiently waited for this big win and it couldn't have come at a better time with the World Championships and Olympic Games only a few months away. This cements his position atop the category, and puts him in a great position for the 2021 period. A worthy opponent, Luka MKHEIDZE (FRA) put up a strong fight which wasn't decided until golden score. Picking up the bronze medals were number one seed, Yago ABULADZE (RUS) and Karamat HUSEYNOV (AZE). 
-52kg
Despite her abilities and Olympic silver medal, prior to 2020, a European medal had evaded Odette GIUFFRIDA (ITA) but the feisty athlete came back with a bang and secured her European title in Prague. A fire was clearly lit for her as she battled her way to the final against Amandine BUCHARD (FRA). Unfortunately she was unable to continue her reign as Buchard put in two inescapable attacks and claimed her first European title. She may have a winning record against the Italian but she considers her a worthy rival, explaining that of course she isn't an Olympic silver medallist for nothing!
We haven't seen Buchard since the IJF Masters event in January as she injured her foot and remained off the tatami for two months to ensure she was fit and ready for the major tournaments of 2021, and here she is, continuing her winning streak.
The first of the bronze medals went to Gefen PRIMO (ISR), an emotional win for the young athlete as she follows her teammate Gilli COHEN by only a few hundred points in the WRL, this win significantly reducing the space between them. PUPP Reka (HUN) is already secure in her place for the Olympic Games nonetheless it was an impressive and important continental bronze for her.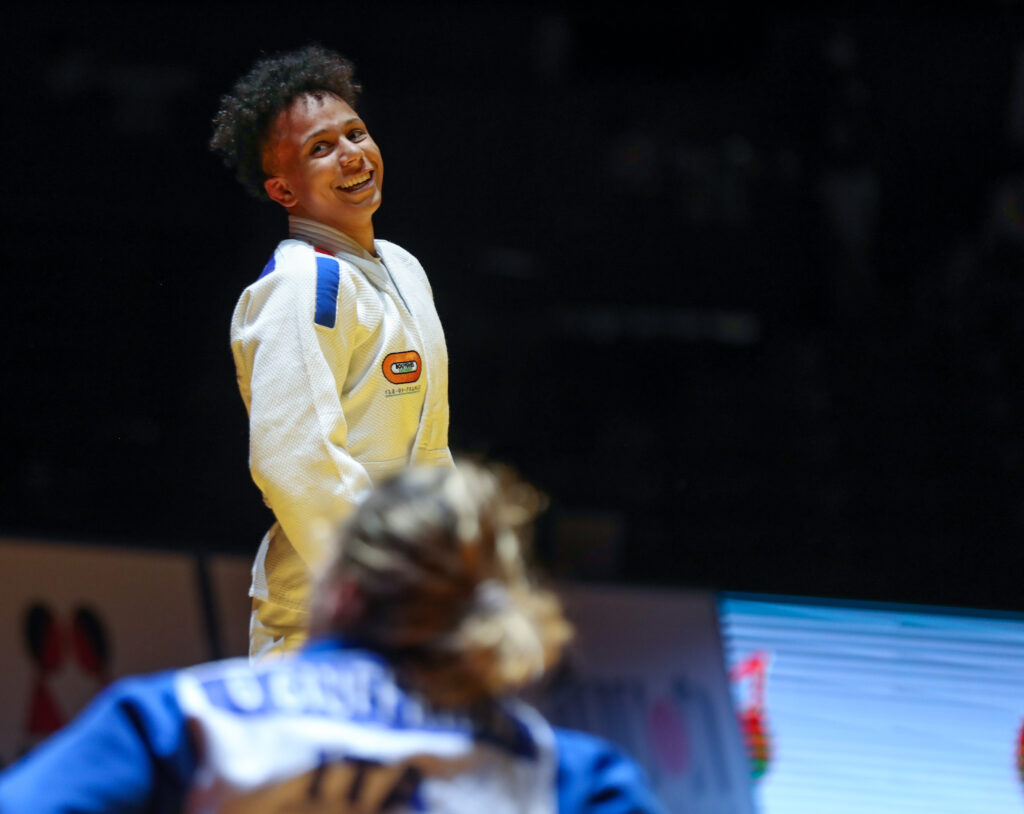 -66kg
Manuel LOMBARDO (ITA) had a disaster in his last European Championships, despite feeling that it was his day, went out in the first round with a very unfortunate decision. This time he was not going to make any mistakes. His preliminary rounds were strong, simple and easily decided so his confidence was peaked and he was happy with his preparation over the previous month. The final was not going to be easy, Lombardo ranked #3 and Vasha MARGVELASHVILI (GEO), #2. The latter became European Champion in the 2016 European Championships in Kazan and was also looking on top form but it was not meant to be.
Instead Lombardo completed his collection of cadet, junior and senior continental titles and is looking like he will be on the podium in the Olympic Games.
Another medal went to Spain through Alberto GAITERO MARTIN, yet another great performance to follow his Grand Slam successes this year. Portugal were already in the celebratory mood prior to Telma MONTEIRO's final as Joao CRISOSTOMO endured a difficult bronze medal contest that almost went the other way prior to a decision change.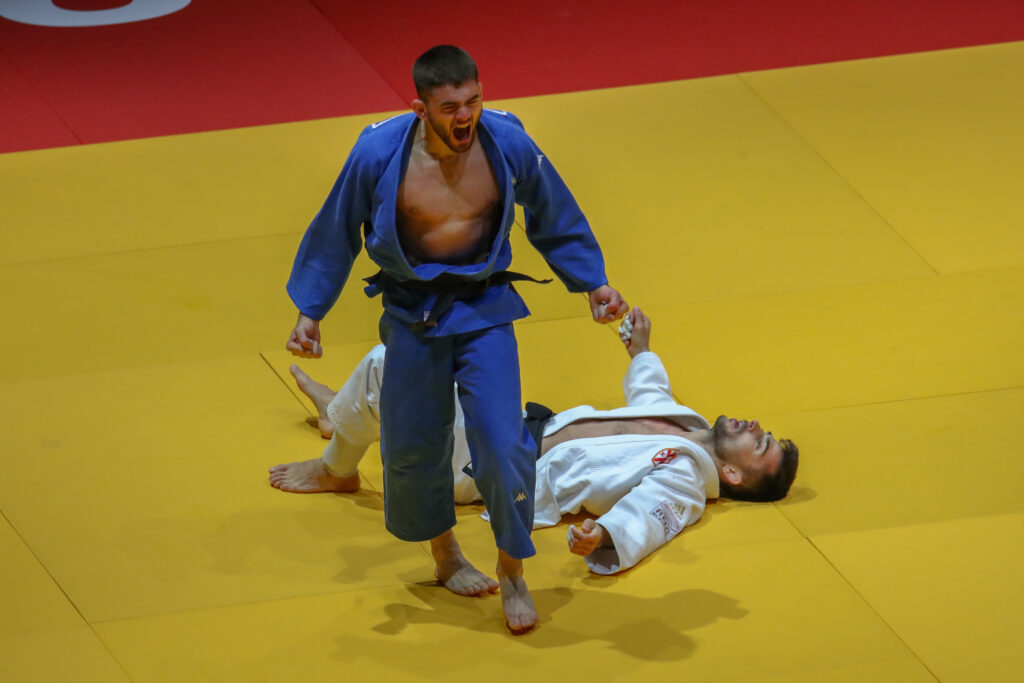 -57kg
In the final contest of the day, Telma MONTEIRO (POR) in the -57kg category set the stadium on fire with her golden win. It was incredible for a multitude of reasons. Not only was this won in front her team, federation and family in the tribunes, but this was Monteiro's 6th European title and 15th European medal in as many years, an incredible feat. 
It was an emotional win and aftermath for her but it was a testament to her work ethic and love for the sport that she once again came out on top for potentially her final European Championships. 
The road to the final was tough, defeating Nora GJACKOVA (KOS) in a gruelling golden score, but she eventually came out on top, with the energy of her team behind her. The silver medal went to Kaja KAJZER (SLO), who performed exceptionally to defeat Sarah Leonie CYSIQUE (FRA) but picked up an injury in the final. Her fellow medallists carried her on to the podium to collect her big achievement. Cysique accepted the first bronze and the second went to Gjackova.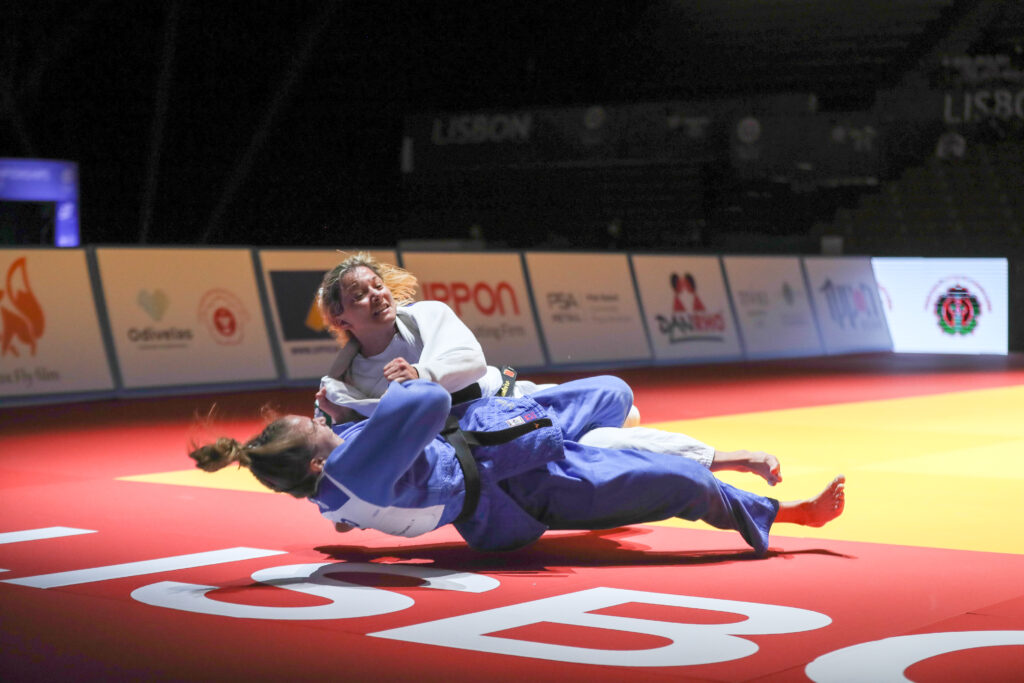 All in all, it was a great first day for the top Europeans and has set the standard for the rest of the tournament. Tomorrow we welcome the -63kg, -70kg, -73kg and -81kg categories.
Judoka
Author: Thea Cowen
---