Japan was already leading in the medal standings but they secured their top spot even in the preliminary round on day four of the junior world championships in Guayaquil, Ecuador as all four finals looked strong for the Japanese team.
KURODA Aki (JPN) was first to take the title in the -78kg category, defeating Beatriz FREITAS (BRA) in the final. The only medal in this category to come back to Europe was from the number four seed, Lieke DERKS (NED). It was quite the surprise for the top seeds Anna Monta OLEK (GER) and Yael VAN HEEMST (NED) to go out in their opening rounds.
In the -100kg category, Kenny LIVEZE (FRA) was one of the hopes for Europe, as one of the two finalists on the last day of individual competition. Already cadet world champion from 2019, Liveze has continued with his successes and astonished those watching in his final against NAKANO Tomohiro (JPN) by taking the junior title in under 30 seconds. Ballistic yoko sutemi waza gave him an unquestionable ippon score, such impactful contact that his opponent bounced on the tatami, only controlled by Liveze's strong grip.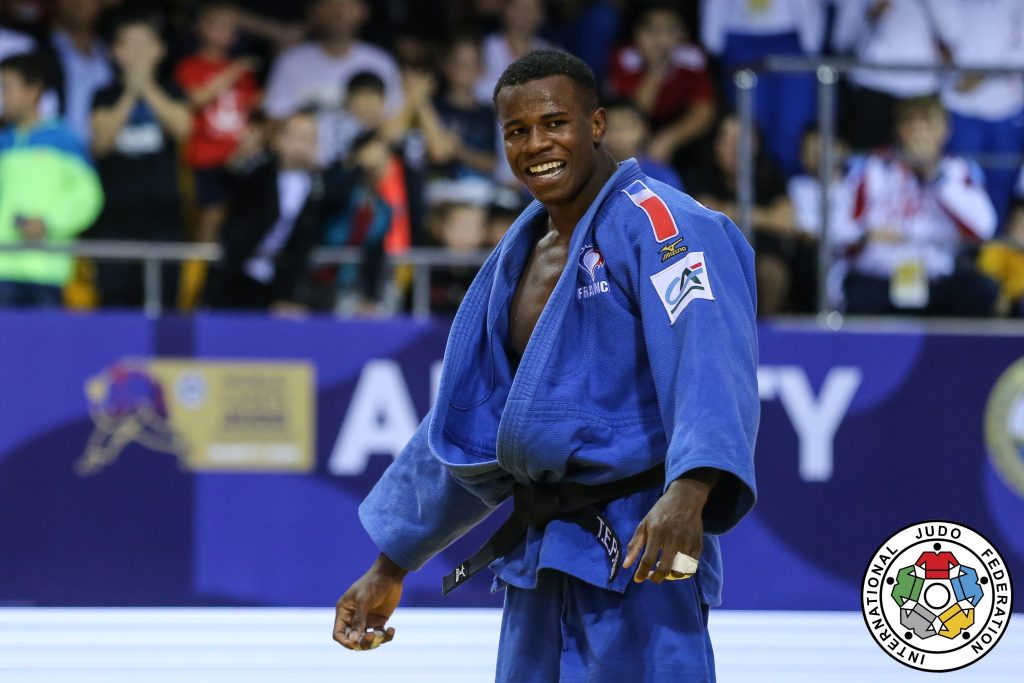 This was the first gold in the tournament for the team of France, and along with their previous accomplishments, sent them to second place in the medal tally behind Japan.
Hilal OZTURK (TUR) was up next as the second finalist, this time in the +78kg category. Ozturk took bronze in 2021 in Olbia, and truth be told, she seems to have a bronze trend when it comes to major events, collecting two at world level and three at continental, her only exception being her 2019 EYOF title. Today she came in as the number one seed and did not want to miss out on the final. 
Each of her preliminary contests were won by ippon, either in ne waza or by her soto makikomi, which her opponents simply couldn't escape from. Finally she came up against ARAI Mao (JPN). It was an extraordinarily exciting match, Arai was picking up shidos but looking like she should have been in the -78kg, struggling to find a way to execute an attack. Then it all took a turn for Ozturk who had previously been in control. Arai managed a hip throw, scoring waza ari, then completed the contest in ne waza. But to everyones surprise, it was all taken away on a leg grabbing infringement. Not long after did she manage to land yet another attack, this time a driving o uchi gari for the heavyweight title.
In the last category, the final was between NAKAMURA Yuta (JPN) and Cruz Leon OMAR (CUB), leaving an all-European bronze contest between Jules BLOM (NED) and Shalva GURESHIDZE (GEO). In the end, the medal went to the Georgian following a huge ura nage.
Judoka
Author: Thea Cowen
---