Usually one of the voices of the IJF World Tour, Loretta Cusack-Doyle was in Odivelas, Portugal, for the Cadet European Championships 2023. Loretta was not only a successful former athlete with a world title and two European titles, but she coached cadet athletes for over a decade, so it's safe to say she knows a thing or two about this critical level of development.
Looking at the four days of competition, individual and mixed teams, what were the stand out points for Loretta who is now so used to watching the top level athletes?
Their inexperience, for me this is the foundation of the future of European judo. What I've noticed from being a coach many years ago at cadet level is the level of expertise these players come with at such a young age. I think this is due to the amount of competitions that are available and the crossover for these athletes in to junior as well as senior events. For me this comes with negatives too, being exposed to so many competitions might not allow for the establishment of good foundations, of good technical development in an athlete. We can produce great fighters this way, but can we produce great technicians? 
Loretta was keen to highlight that of course there are exceptions such as Daria BILODID or Ilias ILIADIS, establishing her opinion that although it isn't easy for anyone, for girls to the women's categories is a bit easier. That it is a lot smoother than when boys become men, their physicality is so different, but as she mentioned, there are the few unique talents who move seamlessly.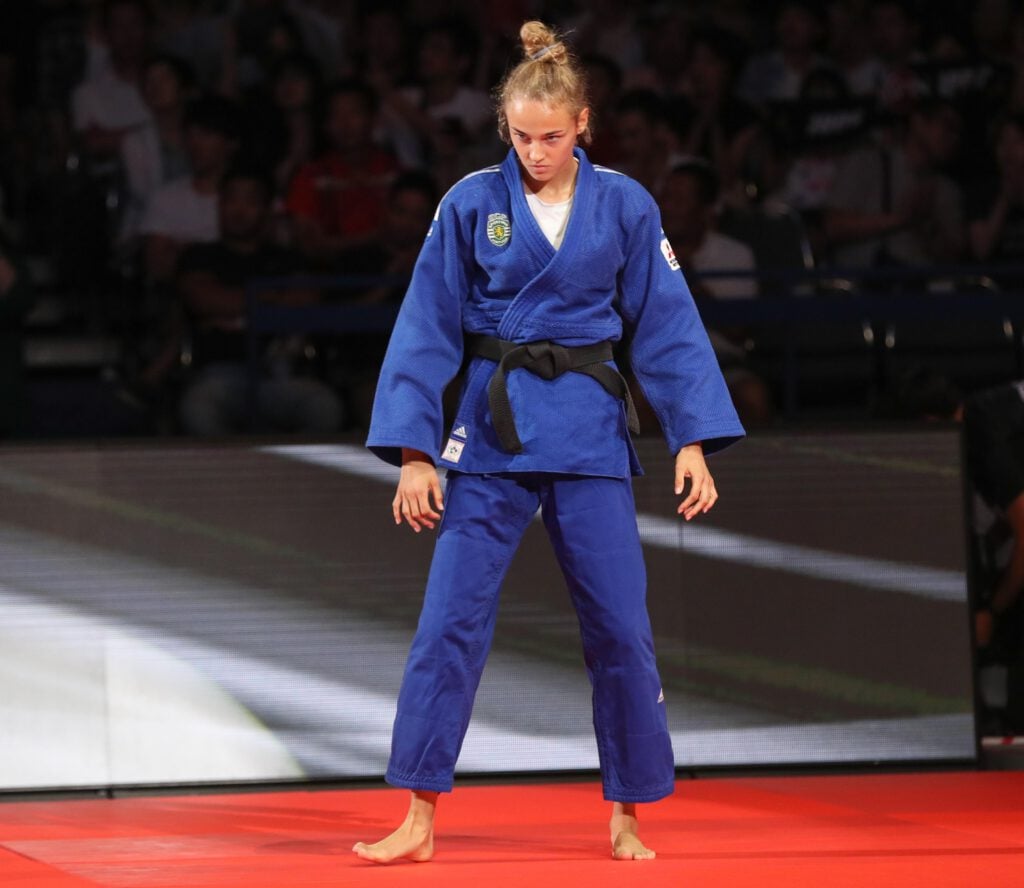 Even in regards to the different weight categories, she pointed out that the technical judo for many drastically changes, emphasising that this is why children need to start with a wide variety of techniques and have a great foundation in order to have the ability to adapt as they grow.
They might start off smaller with seoi nages, faster ashi waza, then a couple of years go by and they've moved up two or three categories, they're a completely new shape and size and require a new repertoire. So having this foundation that allows them to have the ability to transition through weights, it makes it much smoother. This is where you start having successful cadets moving to junior without the tools they need and you find that it isn't just difficult physically, but also mentally when they start losing.
Loretta discusses the pressure the young athletes are under to perform with so much emphasis on the medals and not enough on development, both physical and mental. For her, it is about giving them a fighting chance of transitioning by giving them the right equipment to do so, the cadet goal should always be development of foundations. Whether it be national federations or the EJU, Loretta states we need to remember why we have cadet level competition, it isn't or shouldn't be about the medals. 
Over the years tournaments such as EYOF have become a big milestone for many nations. As a coach, Loretta was dubious regarding this tournament, though she appreciated the initial reasoning, to inspire young athletes to one day see themselves at an Olympic Games, having an education of what the Olympics meant and to excite them, she couldn't help but feel it would also do some damage.
All of a sudden this changed, medals were important, so we forgot why we started. However there is pressure on coaches from national governing bodies in regards to funding, they measure it on medals won. They tell you they'll give you X amount of money for your foundation levels, the most important area of your sport to build from, as long as you get medals but at this stage that isn't what we are looking for. It is experience, exposure and development, a medal is just a bonus, it's a confidence booster. This pressure on coaches leads to a selection criteria which just doesn't reflect the athletes at this stage, you can see potential, but it will be overlooked based on results, I knew as a coach this could take a couple of years for some.
Under the direction of President Dr László TÓTH, the U16 tour which the EJU hopes to establish will have a special focus on education with the cooperation of the Kodokan who will send experts to teach these younger athletes on camps following competition. 
Competition is not bad, kids like to compete, losing is disappointing but on a camp it's a fresh start, this is a part of development, and it gives the coaches the chance to develop also. Coach education is just as important, there should be seminars or workshops at this level as well, sharing knowledge and experience, and to identify things like mental health. We can pretend we don't have problems in our sport, for one reason or another, but we have had suicides and one is one too many.
Following one in particular that had affected British Judo and many in our judo community, Loretta established her own foundation in 2021 and stated,
Of course, especially at this time, those who follow the sport of judo will be aware of several recent tragic events that highlight the fact that many judo athletes find difficulty coping with life both during and after their competitive judo career.  My new Judo Foundation is seeking the Charity Regulator's permission to extend our aims to provide support to judo athletes and dependents who may fall upon hard times, through physical or mental stress and may need confidential counselling and support.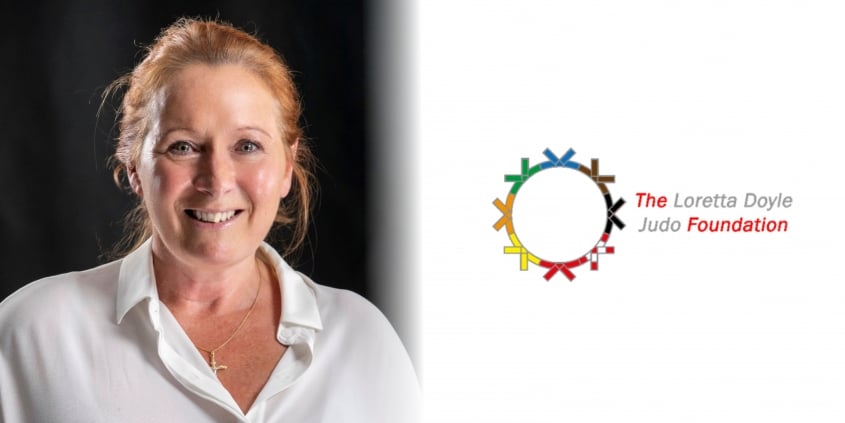 I would only suggest that coaches need to be careful sometimes, not to let their passion and want for success to overcome logic and the truth, I saw coaches become referees, looking for replays or arguing against a head dive. If they can't see that their athlete is putting themselves in danger with this technique then we are in trouble. Duty of care is first and foremost the most important thing, they have a responsibility to make sure their athletes are able to safely compete at this level and have the foundations to do so.
In the EJU we say that judo is more than sport and one element of that is the judo family mentality, something Loretta believes very strongly in.
We need to make sure we use this in the right context, wellbeing, happiness and health is more important than anything. When we talk about judo family, we need to make sure that we are giving these children the same respect as our own, families release their kids to us and we hope they'll come in to this environment being as loved and protected as they are at home. Why do we stay involved in judo? It's not to do with medals, it's the judo values that we live by and have been raised with, what they represent, how they can impact children's lives and make them better children and even better adults. I raised my children on these principles and I expect this at judo as well.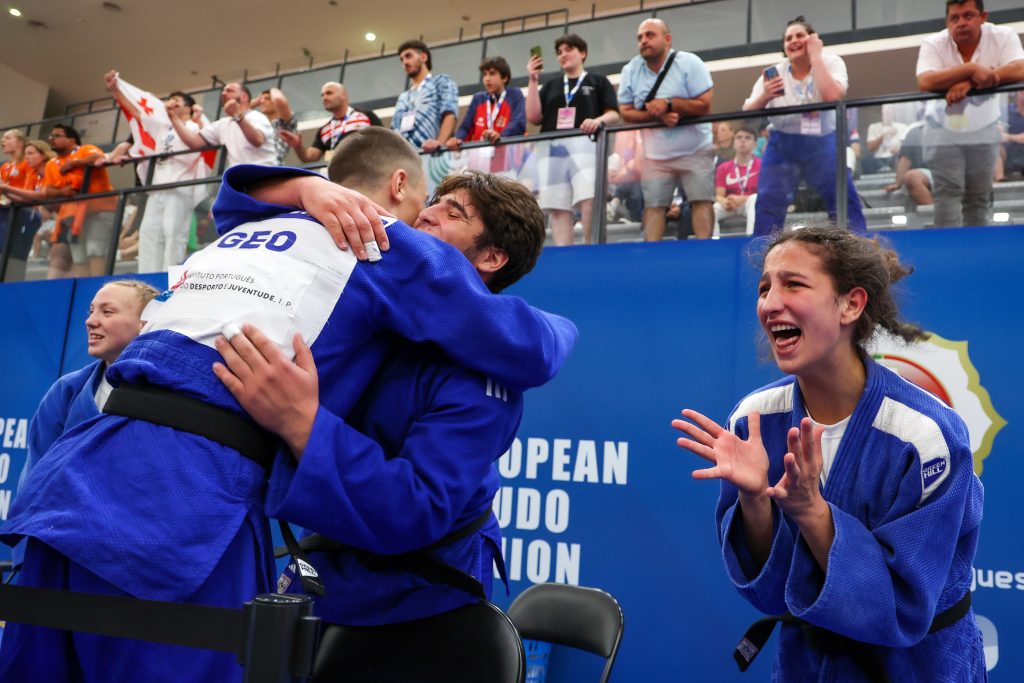 Based on the judo values and how they're implemented on the tatami, Loretta sees this most in the mixed team event, the support they have for one another, win or lose, they have each others backs. She sees team events as probably the most important for development at this level.
Another aspect Loretta looks at as a key part of development, and it was in her own judo career, kata at a young age.
Most people don't think it's very cool or that it's done by old people, that it's boring. I knew no different, but looking back, kata helped me so much with my technical ability in competitive judo. Things like balancing, learning timing, and I truly believe that my success was down to the technical foundation that I started with. That was learning my skill, my craft, that was kata. We should be reinventing it to make it more exciting, more marketable, we are always pushing this sport but this needs some special attention.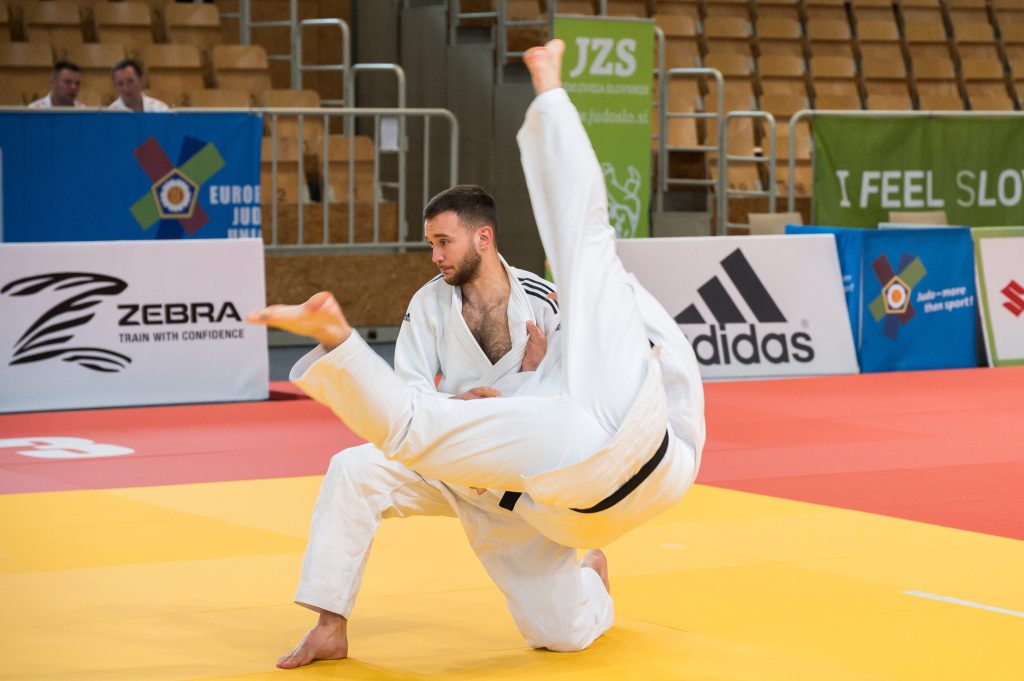 If we compare with gymnastics or swimming, they have artistic competition, so why not with judo? I know if I was a young athlete seeing someone like Iliadis doing kata, I'd think about giving it a go! Kata gives young athletes, the youngest even, the chance to learn control and to be safe.
The Cadet European Championships were once again a tremendous opportunity for many, and for some a starting point in their career, Loretta saw plenty of talent and potential, but what will come next only time will tell.
Judoka
Author: Thea Cowen
---