This week the Luxembourg Judo Federation will host the Junior European Judo Championships in the National Centre for Sports and Culture – "D'Coque". With over 350 athletes it is set to be an exciting four days of competition including the mixed teams event.
President of the Luxembourg Judo Federation, Serge Schaul is looking forward to welcoming all the delegations for the first time in such an event. Schaul states,
The Luxembourg Judo Federation, with the support of the French and German regional federations of the Greater Region, is committed to make these European Championships a reference at all levels. We are very pleased to count on the valiant help of a large number of volunteers thanks to our cross-border project "Interreg Judo Cooperation" and the strong ties of friendship with our neighbouring countries.
In the -60kg the top two seeds, Salih YILDIZ (TUR) and Romain VALADIER PICARD (FRA) took the bronze medals last year in Porec, but seeding suggests it could be an exciting final this time around for the pair, the former took gold the previous year in Vantaa. In the next, -66kg category, the only returning medallist from 2020 is Abrek NAGUCHEV (RUS). Missing out on a place in the final against his brother, he was forced to settle for bronze, and although he isn't the highest seeded Russian athlete, he is still in the top eight.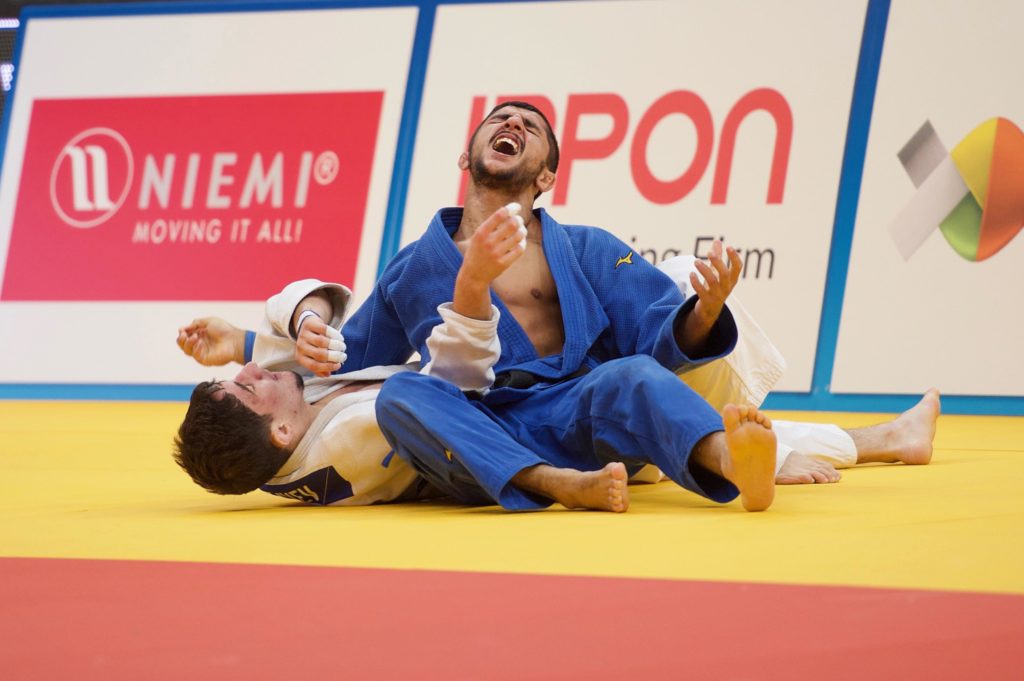 Jus MECILOSEK (SLO) will have something to prove in the -73kg category ranked #20 in his category but returns as the 2020 bronze medallist in Croatia. He will have a tough day ahead, taking on the likes of world ranked number one, Joan-Benjamin GABA (FRA) and senior open medallist, Adrian SULCA (ROU).
Loading...
Currently no data available!
Loading...
Currently no data available!
Loading...
Currently no data available!
European Junior Mixed Team Championships 2021
Loading...
Currently no data available!
Loading...
Currently no data available!
Loading...
Currently no data available!
The -81kg has six of the top ten world ranked in the category with Russia and France holding two places each. In the -90kg category however, France don't have the same stronghold, but Russia remains with double chances in the top eight alongside Hungary and Georgia, with the remaining two spots going to Turkey and the Netherlands.
We have some top senior athletes in the -100kg which will make for some excellent spectating; 2021 senior bronze medallist Ilia SULAMANIDZE (GEO) is the second seed under VEG Zsombor (HUN). Though there are a few in higher seeding positions, SIPOCZ Richard (HUN) is the returning +100kg junior and U23 European champion from 2020 and will take on Tieman DIABY (FRA) who has been championing the junior European cup events since returning to tournaments for the first time since 2019.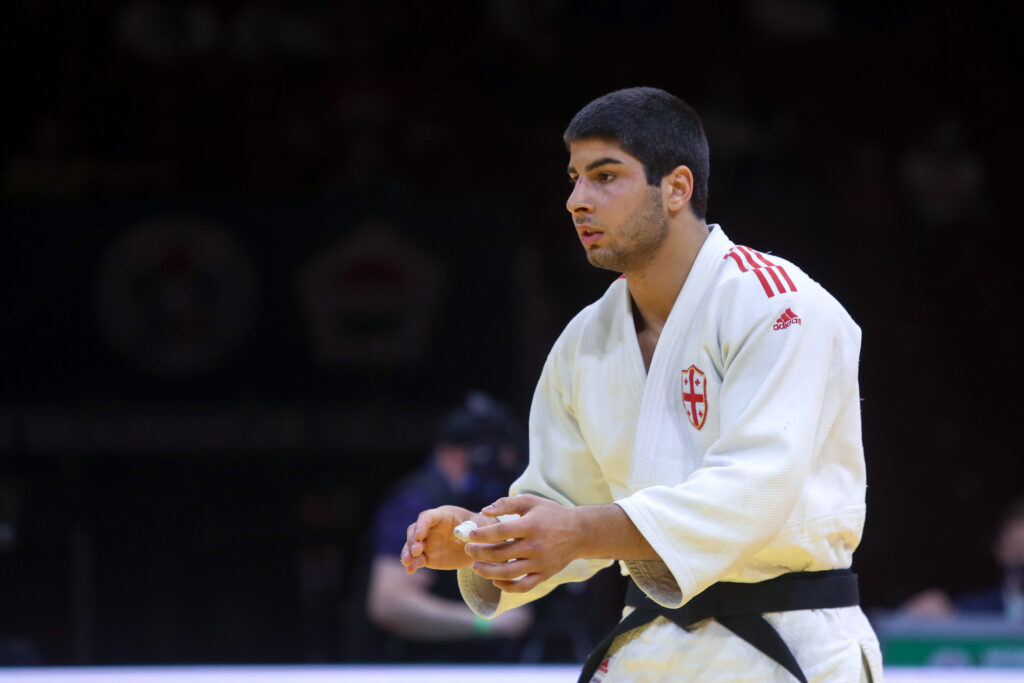 In 2019, Assunta SCUTTO (ITA) found European championship success as a cadet, with a further bronze at the world level. Scutto shone in Zagreb at the senior European open taking the gold medal and is hoping to top the junior table in Luxembourg. Coming in as the #2 seed, she will need to take on top seed Anastasiia BALABAN (BUL) who has secured gold medals in the Prague and Sarajevo junior European cups in preparation.
France are once again in a top position with two athletes in the top four; Chloe DEVICTOR and Leonie GONZALEZ, but they are being chased by Italy's Federica SILVERI and Guilia CARNA. The latter had a brilliant performance in Riga, Latvia, taking silver in the cadet European championships.
The -57kg category has an incredible top four; 2020 -52kg junior European champion, Faiza MOKDAR, 2020 junior european bronze medallists, Ozlem YILDIZ (TUR) and Veronica TONIOLO (ITA) and 2021 cadet European champion, Kerem PRIMO (ISR). Primo has had a quick rise, starting the years with a senior european open medal in Zagreb before taking two gold medals in Bucharest in both the cadet and junior events. Her strength and judo mature, she has a good chance to make the podium here as well.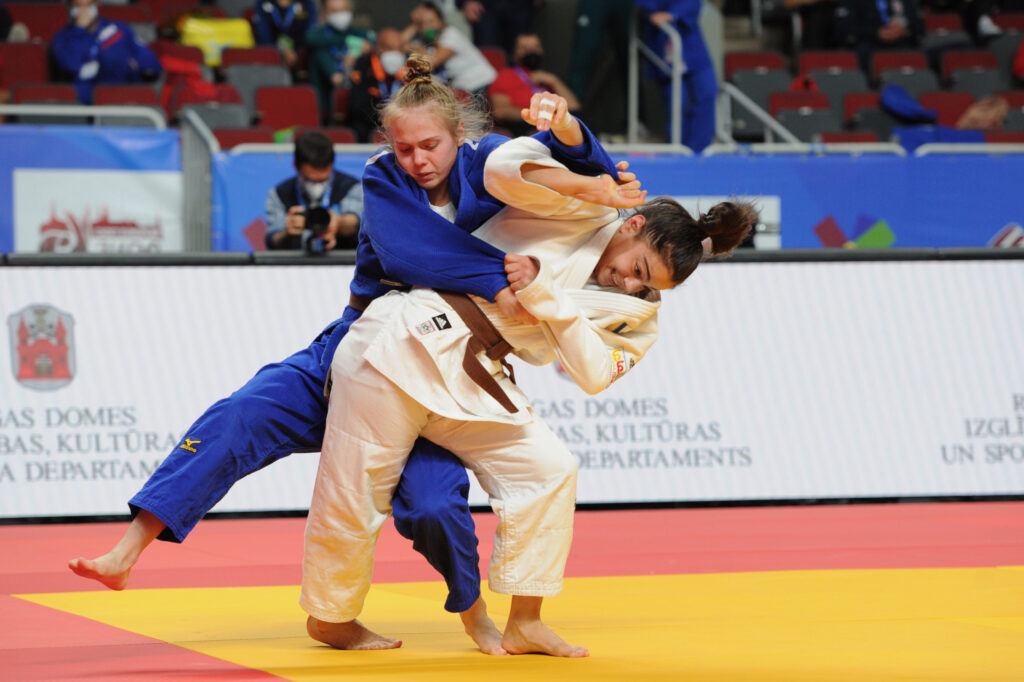 Joanne VAN LIESHOUT (NED) is the only returning 2020 junior European championship medallist in the -63kg category, and though she isn't reigning the seeding, her U23 gold medal in 2020 and senior European performances open year suggests she will be taking home a medal. She may need to take on team mate Kamile NALBAT in this case.
A few names jump out in the -78kg, namely top seed Martina ESPOSITO (ITA) and Ai TSUNODA ROUSTANT (ESP). The Italian took the European cadet title in 2018 and in 2019 had to settle for junior European bronze, this year she is looking to change that and continue adding gold medals to her growing collection. Tsunoda Roustant also has cadet European as well as world title but the junior one has evaded her, will it be a head to head between the two?
The Dutch women continue to show their dominance at this level with two athletes in the top three of the +78kg category. The #1 seed, Marit KAMPS has many results to boast, including European and world junior medals, a European silver in Porec. Though Lea FONTAINE of France is no longer a threat, the French aren't lacking another contender; Coralie HAYME is stepping in to Fontaine's successful shoes well with results of her own.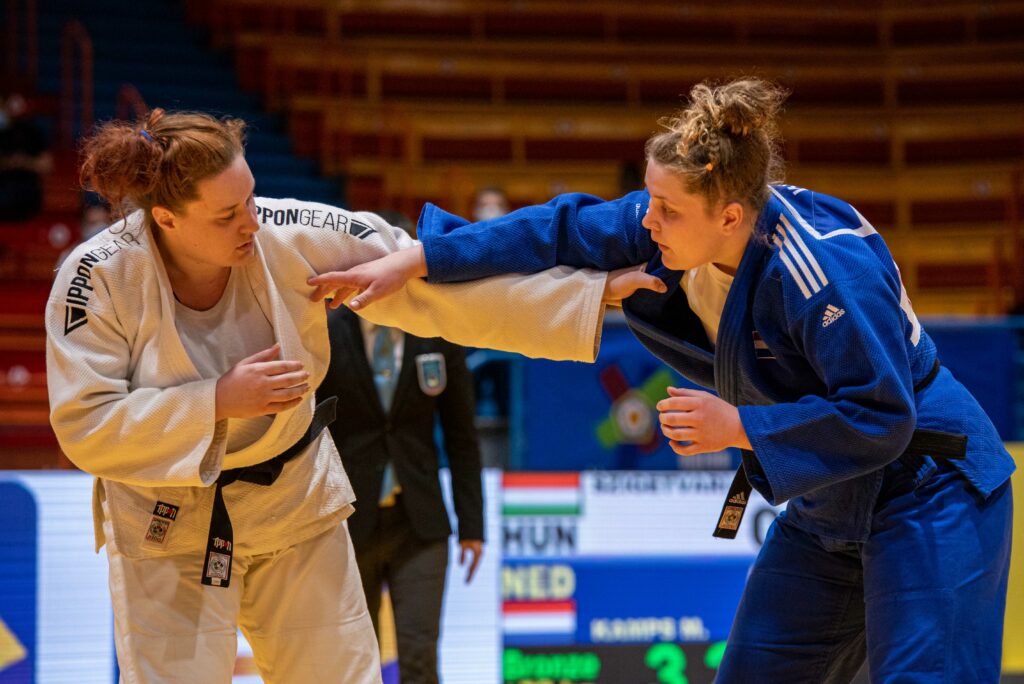 All will have their chance to shine and the competition is stiff, all of which will make for a memorable event in Luxembourg.
Judoka
Author: Thea Cowen
---