With two gold medals won by Italy today, their team leads in the standings with four gold, one silver and bronze, followed by Georgia and Azerbaijan.
Melkia AUCHECORNE (FRA), the number one seed of the -63kg category fought her way to the final and was close to scoring initially with ashi waza but her opponent, Savita RUSSO (ITA) did a great job of defending. Unfortunately, for the majority of the contest, that was all she could do and picked up two shidos, but feeling the pressure, she stepped up with one minute to go and threatened the French athlete. It was evident that Russo had the better condition. As the contest entered golden score, the tables had turned and it was the Italian athlete dominating, throwing twice, narrowly missing the score. Auchecorne simply couldn't keep up with the offence, struggling to even pick herself up from the tatami, let alone take the fight to her opponent. With no gas left in the tank, Auchecorne was penalised for repetitive dropping.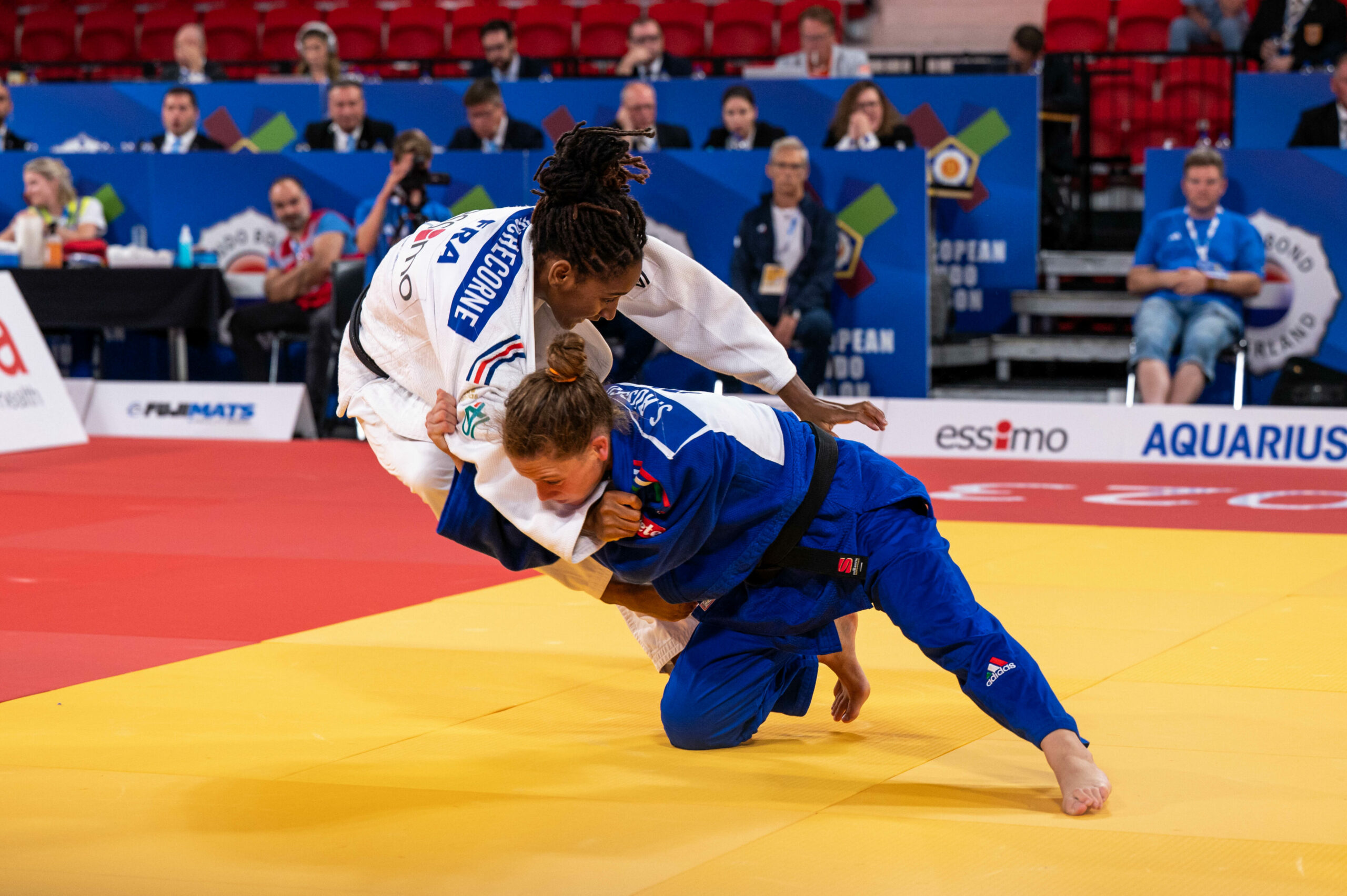 The -73kg category final between unseeded Otari KVANTIDZE (POR) and Giorgi TERASHVILI (GEO) was a stalemate for the duration of the first four minutes, a very calm contest with both taking their time and patiently taking grips, however it was clear that they were well known to one another and were prepared for the attacks, always ready with a counter. As they went in to golden score, Kvantidze surprised his opponent with a drop seoi nage in 15 seconds which Terashvili very narrowly avoided. Not even ten seconds later, with the Georgian representative feeling imminent danger, he executed o soto gari, both hands on the sleeve to score and take the junior European title.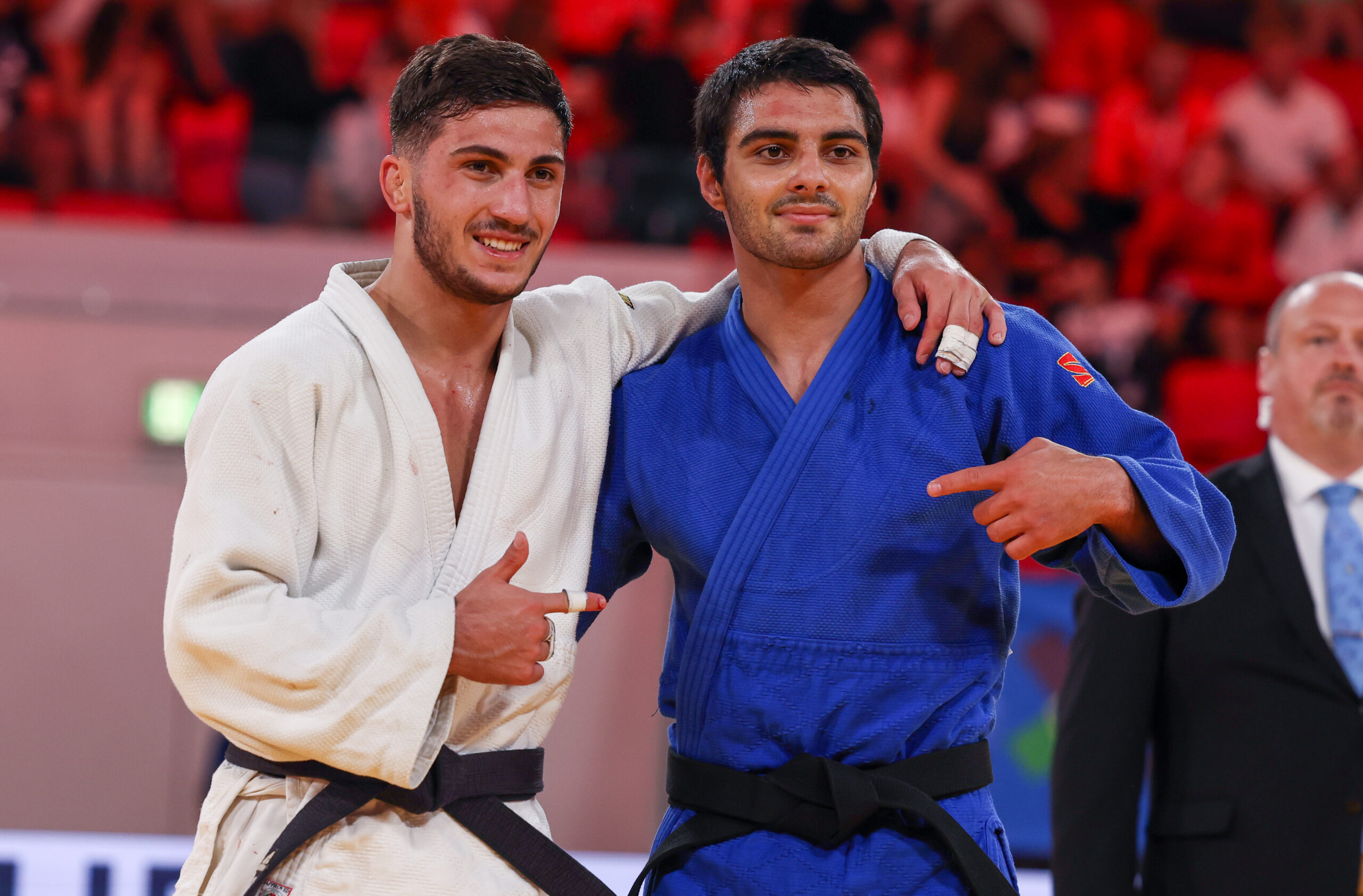 Kaja SCHUSTER (SLO) gave us the quickest final, it took only thirty seconds for the Slovenian athlete to take her -70kg junior European title against Adelina NOVITZKI (ISR). Incredibly, she followed her team mate Nika KOREN who had just taken bronze on this tatami.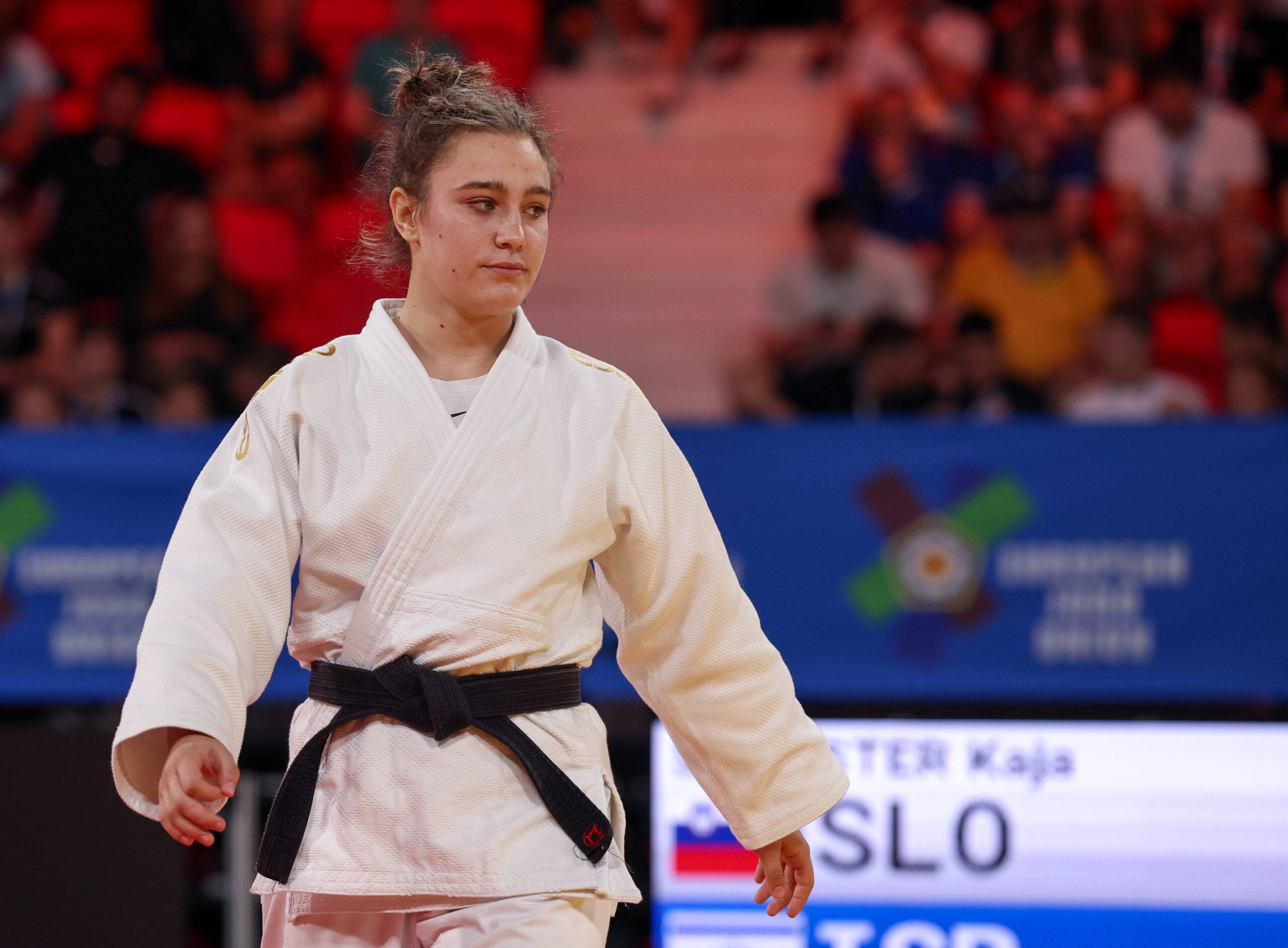 Concluding the final block on day two, were the -81kg finalists, Igor TSURKAN (UKR) and Bright MADDALONI NOSA (ITA). Both have experience in this position, the Italian took a silver medal in the 2022 junior European championships as Tsurkan became the cadet champion. Maddaloni Nosa came out all guns blazing in search of that title and to rectify the result last year, eventually scoring with sode tsuri komi goshi for waza ari. He managed to hold off the desperation of Tsurkan and was hailed the new junior European champion of the -81kg category.
We have one day left of individual competition which starts at 11:00 local time, follow the live stream at JudoTV.com.
Judoka
Author: Thea Cowen
---