Italian judoka Giuseppe MADDALONI is most famous for his title win in the 2000 Olympic Games in Sydney, Australia. Before his win in Sydney, he was already an established competitor and double European Champion. Maddaloni furthered his competitive judo career on the mat for another 8 years and secured many championship titles together with a further 4 European podium places. Since his retirement from competition, he has been a National Coach for Italy and now he has made the successful transition to International Referee.
His transition to refereeing was made firstly with his inclusion into the International Judo Federation programme for former top athletes. This created a major opportunity for him to use his invaluable experiences and knowledge as a World Class athlete and step onto the international stage as a referee.
Following his dedication over the last year and a half, Maddaloni has not only shown his commitment to his new role, but also his high level of refereeing. Unsurprisingly, like his competitive career, he has excelled in this endeavour.
Speaking with the EJU Refereeing Director, Mr Alexandr Jatskevitch,
"I remember a year and a half ago in Rome, Mr Maddaloni took the opportunity to try refereeing, he was national coach at the time, I could see he had caught the bug, he took to it very naturally. He gained the knowledge and improved at such a fast pace, as you see him today, refereeing high level tournaments and I believe to be IJF standard."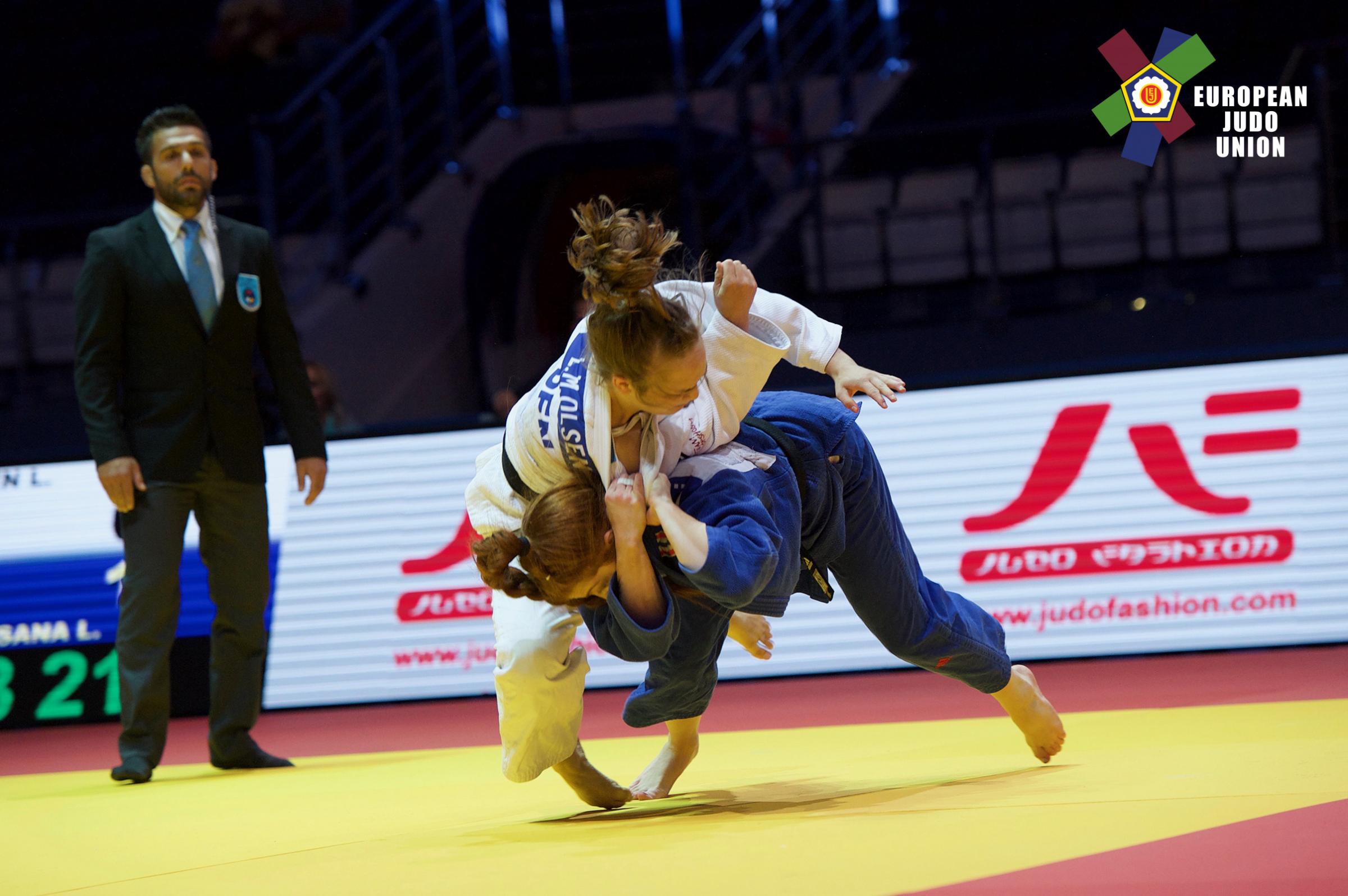 Interview with Mr Giuseppe Maddaloni
Does your experience as Olympic Champion and National Coach help in regards to refereeing knowledge or has this been hard work?
"Of course it certainly helps but to referee is a different point of view. I have to practice every week as a referee, whether it is in the gym or at smaller competitions, it doesn't come automatically. Being an athlete and coach has helped to transition in to refereeing but it is certainly not taken for granted.
"For me, there is some tension and emotion because being on the mat as a referee is still a new experience, there is a lot of responsibility. I understand, more than others, that the future of these athletes depends on my work, as I went through the process myself."
It can be difficult for athletes to accept refereeing decisions sometimes. Do you think, as an Olympic Champion and successful athlete, they may accept your decisions more easily as they know you have been in their position?
"Very much so, yes. In my early days as a referee, I was receiving this kind of feedback from athletes, they can accept it better. I will find those that criticise but I am always ready to explain my decision and that is important for their understanding."
For athletes, it is important to have something post-competitive career as studies have shown that transitioning out of sports careers can he extremely hard. Do you think this programme for former top athletes will benefit the current and future champions?
"It is very important for former athletes to continue their involvement, as a coach or referee. The fast track programme is a good opportunity, but as I know, many athletes are still 'on the fence' and not considering this path so it needs to be promoted more. It was a great experience for me that I did not expect. I feel it is important to put more work in and get more athletes involved. Each day I am on the mat for at least six hours, I couldn't imagine living a life without judo, I don't know what it would be like."
Now that you are a referee, was there ever a big decision made whilst you were competing that you didn't agree with at the time but maybe understand more now?
"At the Youth Olympics in 1991, I was 15 years old and I lost my first match by decision, when we used the flags. I for sure thought I had won yet all flags were against me. I won my subsequent matches through double repecharge to reach the bronze medal fight, again the decision went against me. I let myself be upset for a long time after this because I could not understand.
"From that day on I decided I will accept whatever the referee decision is and that I would overcome it and train in such a way that when I fought in competition, I would convince the referees I deserved to win. From 1991 to 2008, at 32 years old, I never complained about a referee decision. I always took it and used it as motivation to improve."
It is inspiring to see the positive experience refereeing has given Maddaloni and hope this will inspire the current and future generations of international athletes to give a refereeing a try.
By Thea Cowen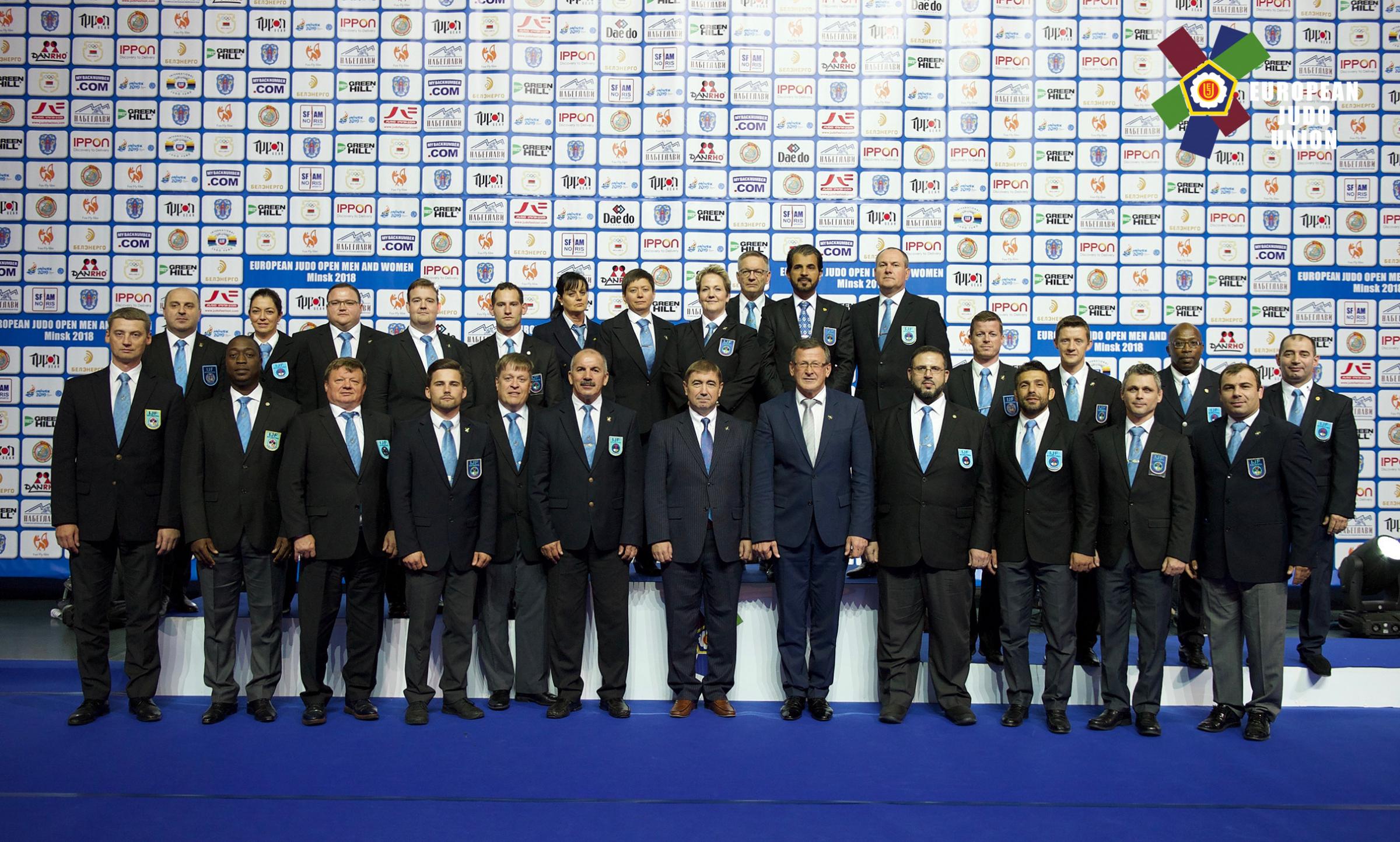 ---