The Judo School League has been a great success in Spain and following a large tournament open to clubs, colleges and associations that wanted to take part with the only requirement being that they were federated, there was a celebrated final.
The six best teams came together for this final which included 180 athletes, arriving with excitement to the C.E.T.D Villaviciosa De Odón and executed a wonderful day of activities.
A declaration from Jose Luis Valcárcel Robles, the President of the Madrid Judo Federation,
 When we started this Conference we did not know what was going to happen because we were going to propose a new activity that arrived in the middle of the Pandemic and collective psychology (including sports) was anchored in fear.  For this reason, when José Miguel Urrea asked us to carry out the "Liga School" with the adaptations of the moment, it seemed to us the best lifeline to get out of this ocean that kept us immobile and without the slightest idea of how to motivate our young judokas so that they would dare to swim to the mainland and could enjoy and remove from their being this terrible condition that kept us isolated.  And… .to our surprise, the Judo teachers saw in it an opportunity to retake the Competition "without contact" but with all the ingredients of desire for self-improvement and personal growth that the Competition throws at these ages.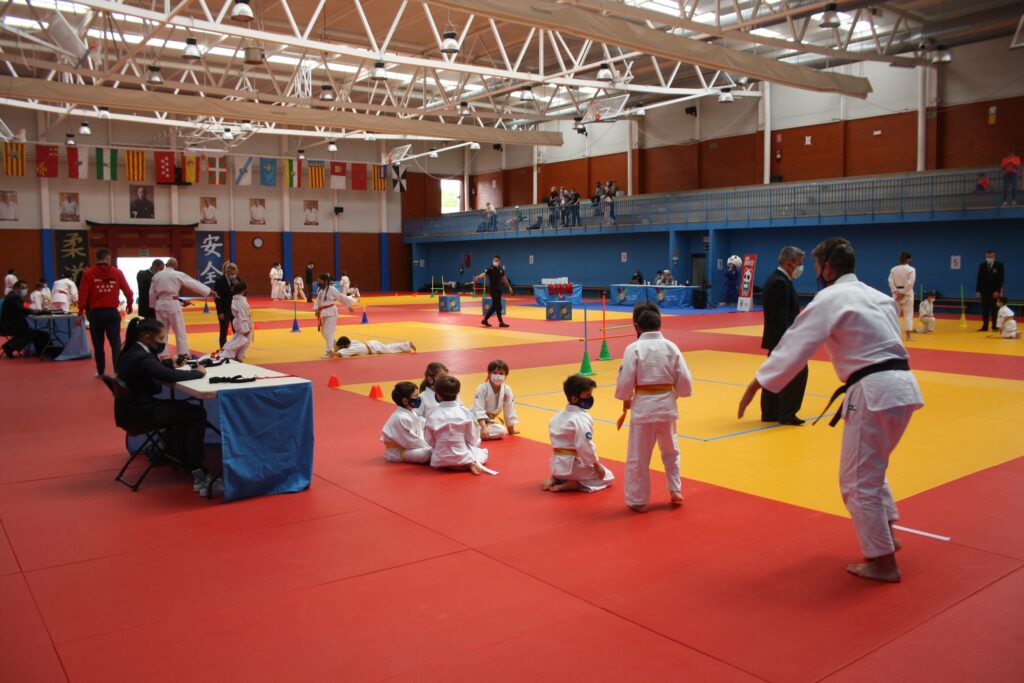 The president continued to explain how these events have strengthened the judo community by providing a tool to resume judo, celebrating what they love most. His thanks went out to the Judo School League,
I am infinitely grateful and my greatest recognition to all of you who have made it possible.
A declaration from The Sports Councillor of Villaviciosa de Odón, D. Carlos Delgado, defined the Final of the Judo School League,
The most creative and equitable competition system I have ever seen.
It has been a lifeline for young judoka and the community as a whole to regain some normality and celebrate their skills whilst being able to enjoy the all-important social aspect of this sport as well.
Author: Thea Cowen
---