This year's edition of the Madrid tournament has revealed to us some new names knocking on the big door. Although today's tournament lasted a little shorter than the first day, there was no lack of exciting fights, so we had the opportunity to watch the world silver and bronze medallist Maria BERNABEU (ESP). The favourite of the local audience fought in the weight category -70kg, and with her we could see in action famous names from the IJF World Judo Tour such as Maria PEREZ (PUR) or Gabriella WILLEMS (BEL) who actually stopped Bernabeu on her way to the final.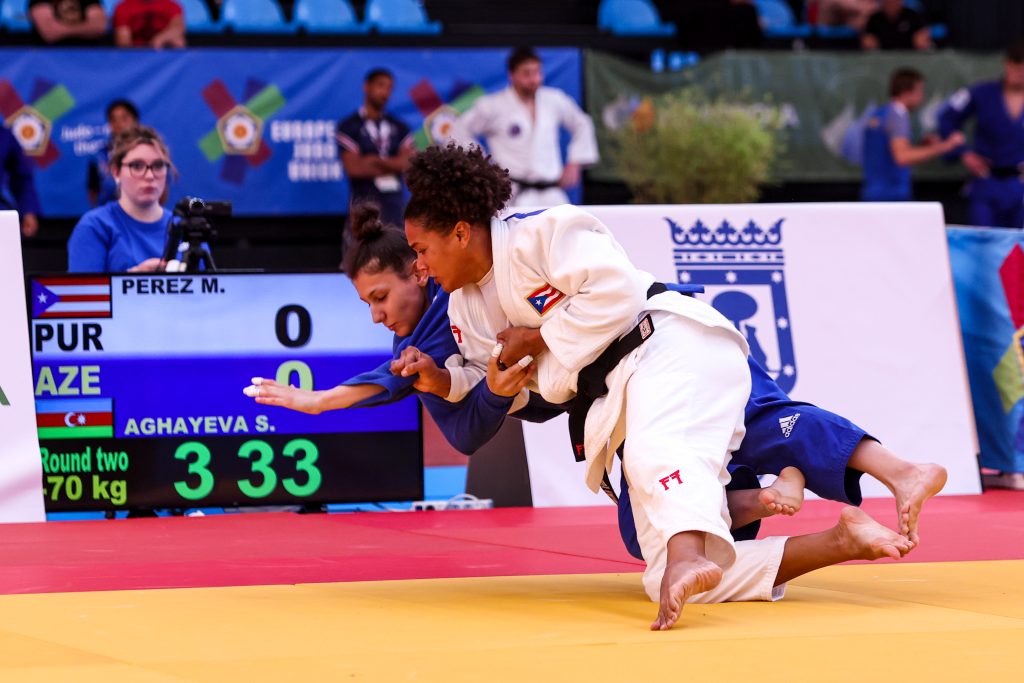 Some of the competitors decided to use the tournament in Spain in preparation for the upcoming Olympic cycle, Paris 2024 is the goal, however it is known to be a difficult and long journey all the same. Individuals return after a long break, there are those who return after injuries, but also those who have changed categories and will try to polish their form for Paris in a slightly different and more dynamic way, of course it all depends on how long the adjustment process will take.
As usual, all decisions are made in preparation for the Olympic Games, so for a long time now we have seen serious reinforcements in the "backroom" staffs of certain national teams. Former top competitors who are used to winning medals in big competitions, coping with the pressure of big halls and expectations now find themselves on the other side. Now they have a bigger task, to try to instill the accumulated experience of winning Olympic or World medals to a new generation that knocks on the big door of Olympia, eternal glory that is written with golden letters once every four years of modern sport.
One of the most talented competitors ever, Erika MIRANDA (BRA), who as a 17-year-old showed how much she was worth and has been an irreplaceable link since then in the Brazilian national team, can be seen today in her t-shirt with the print on her back saying "Deutchland". The five-time winner of world medals, in a row no less, has a lot to offer the younger generations, as well as her collaborator, the 2007 World Champion Luciano CORREA.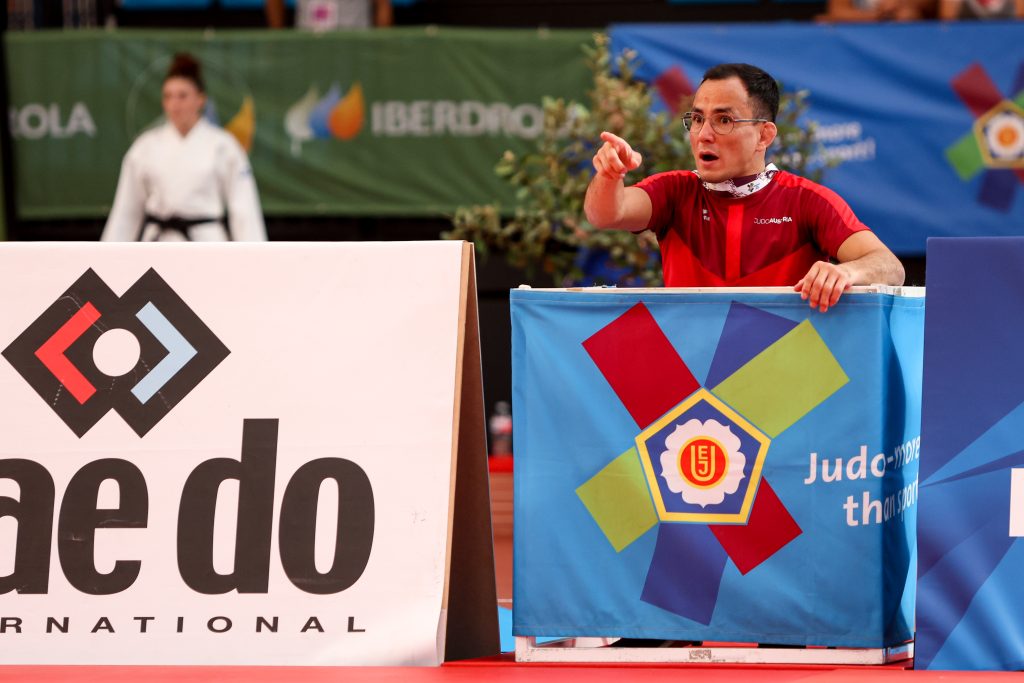 The winner of the Olympic bronze medal from London in 2012, Felipe KITADAI (BRA) is now in the Austrian camp, just like the Polish, Robert KRAWCZYK, who won a bronze medal back in 2003 at the World Championships in Osaka, Japan, in the -81kg category. Mentioning only a few such names, and there are of course more, it is clear to those who are not interested in sports that the stakes around the Olympic Games are very high.
Exactly four years have passed since the last European Open in Madrid, and at that time it served as a springboard for the winner of the bronze medal from the Olympic Games in Tokyo, the Frenchman Luka MKHEIDZE, who won gold in the -60kg category in the 2018 edition. Back then there was also a local representative, Nikoloz SHERAZADISHVILI, who competed in the -90kg weight category and won the gold medal one Olympic cycle ago. Later that year in September, he went on to win his first World title in Azerbaijan, only to triumph in the same category again at the 2021 World Championships in Budapest.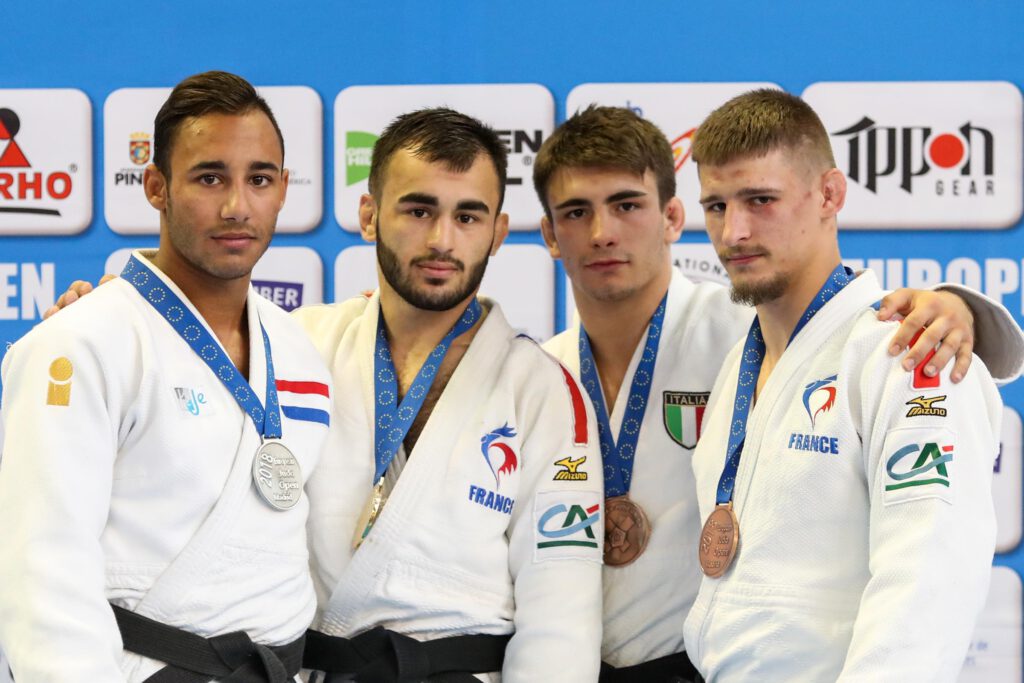 Today, experienced Frenchman and former World Champion from 2013, Loïc PIETRI again managed to be highest on the podium in the -81kg category. Today he was just absolutely untouchable. Exactly the way we remember him when he used to fight in the -81kg category before the Olympic Games in Rio de Janeiro 2016. He won himself five matches today in the weight category that had 46 athletes.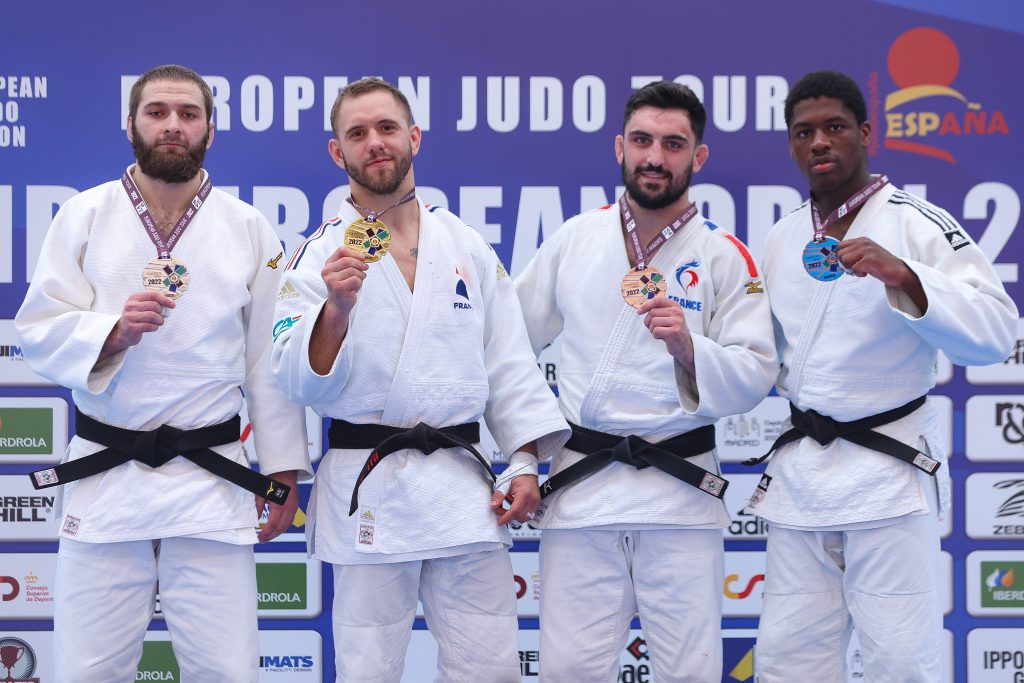 It's good, I wanted to collect as many fights here before fighting at the Grand Prix (Zagreb) in four weeks, so I want to be as strong and ready as I can be. This is already my third cycle competing and today we have a big evolution on defence skills in general, as well as new rules keeping it more dynamic. For example reverse-seoi which was my speciality, I can't say that I'm happy about that change, but it's not a problem for me as I worked on other techniques too and I can go in all directions so I've adapted. I did well from the start of the season, it can be better but I'm satisfied, I have had good fights and when the time comes I want to be on another level.

I picked up an injury before the Rio Olympics, and after I chose another target, to be the strongest in the -90kg division, but my knee and adaptation to the new category didn't go well in that time so I decided to go back to the -81kg, as at the Tokyo Olympics were coming closer I didn't have any motivation at that time. I want to take a medal in Paris, it's my target, I feel good, I want to try my best.
From 2012 until 2016 we could enjoy never ending fun from him and another. Pietri (FRA) vs Avtandil TCHRIKISHVILI(GEO). At that time Pietri and the Georgian were constantly battling on the world ranking list, rotating who was number one and number two.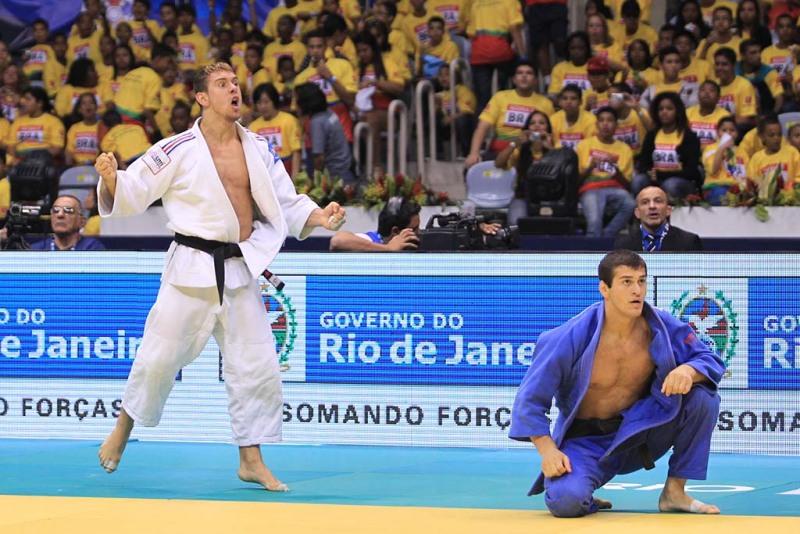 We challenged each other, I think each fight was different, both had special tactics for each other so I would say they were pretty good fights at that time, we pushed each other beyond the limits. But that's past, I want to stay focused on present and on my new target. At the moment I don't want to look too much on the past, for sure it will be nice to remember one day, but now I'm still an athlete and I want to keep my focus on the upcoming Olympic qualification as I think I have lot more to show.
Medal table didn't change too much from first day of the event. Host nation Spain finished at first place of the medal tally, while Germany ended second and team of France on third place.

Discover more photos in our media gallery.
Judoka
Author: Mario Krvavac
---