On the first day of the Veteran European Judo Championships, the Spanish competitor, Francisco LORENZO grabbed gold in front of the home crowd in the amazing Gran Canaria Arena in Las Palmas.
The 59-year-old sensei and director from Judo Club Ribas in Madrid is in terrific shape both physically and tactically. He reaffirmed his world class judo reputation today in another age category, by winning his three fights easily.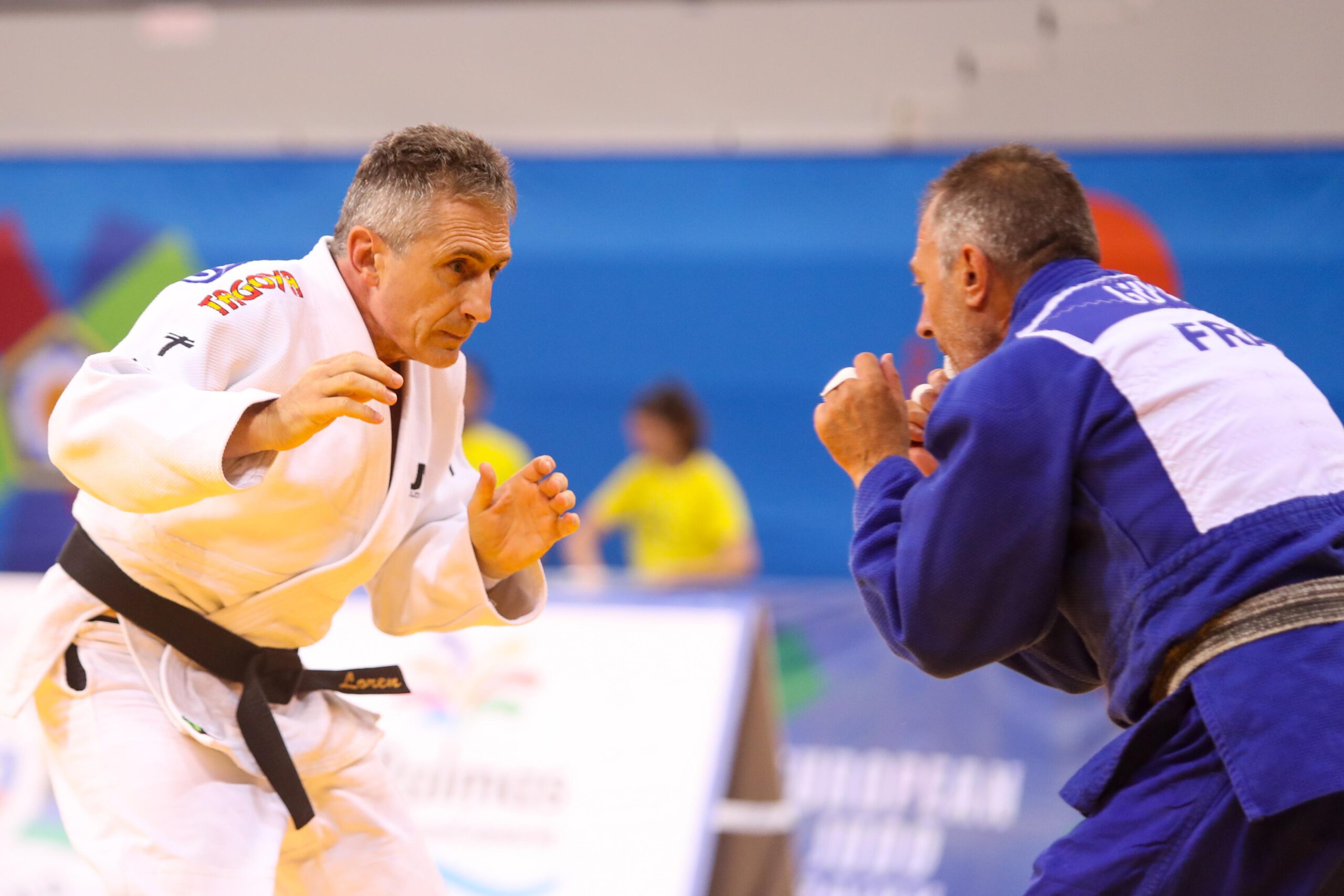 In the past, LORENZO took the fifth place at 1992 Olympic Games in Barcelona, Spain and won a bronze medal in the Senior European Championships in Paris of the same year. He is a really talented judoka from the same generation as German Udo QUELLMAZ, Atlanta Olympic Games Champion in 1996, and Cuban Israel HERNANDEZ against who he lost the bronze at 1992 Olympics.
I am really happy with that European title, because I fought with a broken rib and I couldn't fight like I am used to. I had to focus on my tactical skills and I did it really well. I prepared and trained really well for this event so standing on the top of the podium in my own country is such an honour.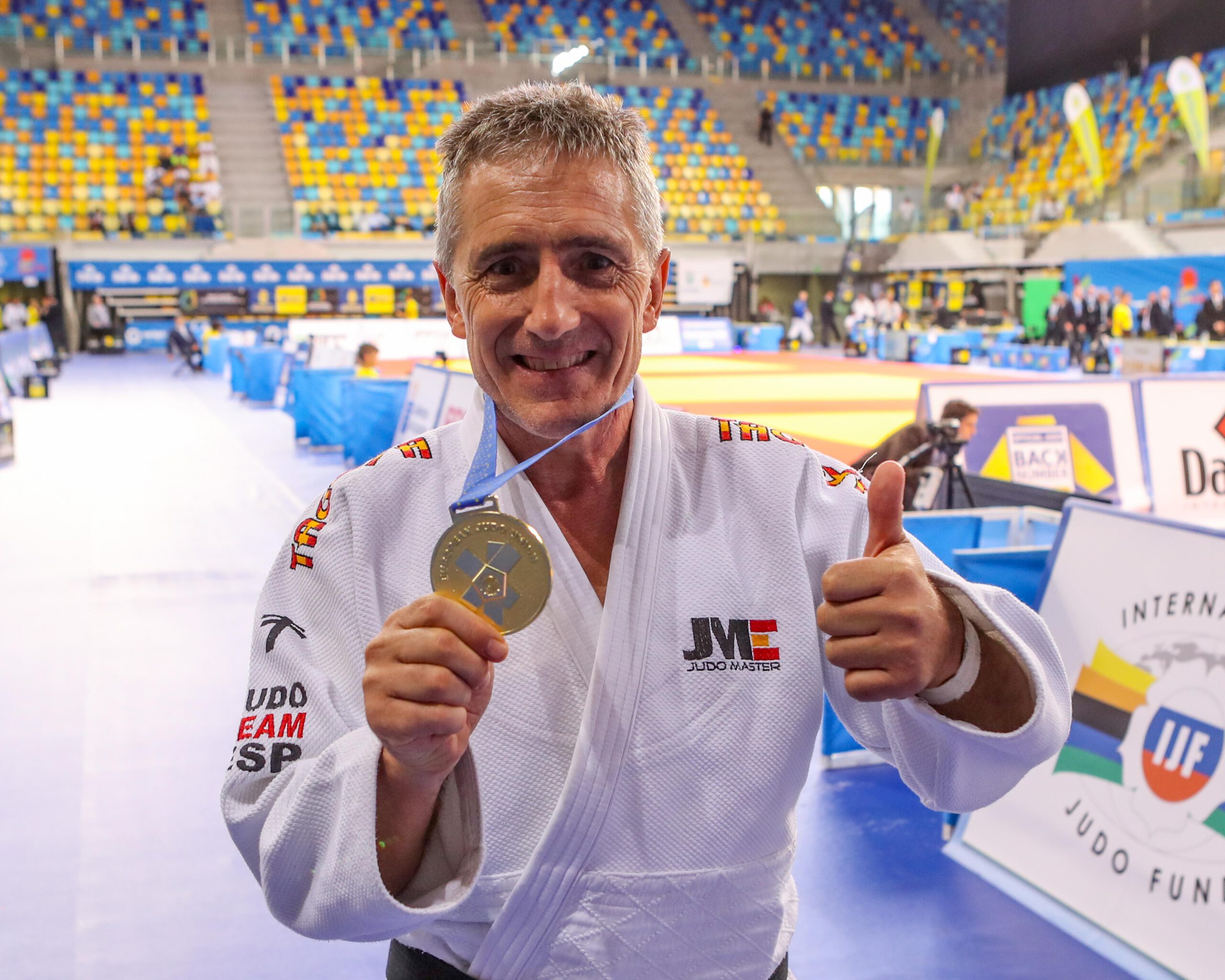 He first scored ippon against the British contender, Kevin EVEN, before securing his place for the gold medal contest after Frenchman Olivier GUYOT picked up a third shido in the semi final. In the final match against Jozsef ZATIK (HUN), he found his pain too incredible but found the last ounce of strength and countered with a crowd-pleasing score.
The Spanish supporters are the best! I felt really tired at the end of the day but the wonderful atmosphere in the Gran Canaria Arena gave me the power to throw my opponent.
At the end of the first day of competition the Spanish delegation claims top spot in the overall medal table with 5 European titles, 3 silver and 4 bronze medals.
AGE IS JUST A NUMBER

Alain LERICHE (FRA) was one of the eldest fighters today. At 75 years old, the former plumber with 44 years of work experience became Veteran European Champion for the third time in a row in the -81kg, M10 category. He started judo when he was 18 years-old and trained ever since.
When people ask me how I manage to keep fighting at 75 years-old, I answer that sport is my life and that I cannot live without. I have been doing judo now for 57 years and I still love it. Despite several knee surgeries, I cycle twice a week and love skiing, that's why my condition is so good.

Competition programme for Friday, 26th of July
9:30 – Preliminaries and Repechage
16:00 – Medal Contests and Awarding Ceremony
The competition will be shown live on www.eju.net
Author: Sarah Loko Gürschner
---