The backgrounds of the veteran competitors could not be more varied if they tried, some of course have a whole life in sport from when they were children, some join later in life, some have remained as coaches throughout adulthood and others struggle to make time for training on a weekly basis. 
One of those who can commit little time managed to take his first veteran gold medal today after several attempts at both European and world events. Martin MAIRHOFER of Austria could once dedicate more of his time to sport and achieved medals at national level in Austria but his agricultural background means he can train perhaps one hour, once a week. However this seemed to matter little as the M3 -90kg competitor raced to a gold medal.
I feel so so lucky, it was a strong day and I'm so happy now. We may have a little team but we have a strong team this week so we are happy with the results. I am alone here from my club, SV Gallneukirchen in upper Austria, not far from Linz. Our team were in the second level of the Bundesliga in Austria and are a strong team, I am the oldest in the team and they push me.
His heart and soul may be on the tatami but his profession requires a larger commitment,
Aside from judo I am a farmer! My training hours are so little because of this, but farm work requires me to be very strong and it is very physical which helps me a lot. I have been standing at the mat for many years, I feel judo, I started when I was seven years old, it is my life and feel it is a good sport for me, I am fit at work and at judo, and it helps me both mentally and physically.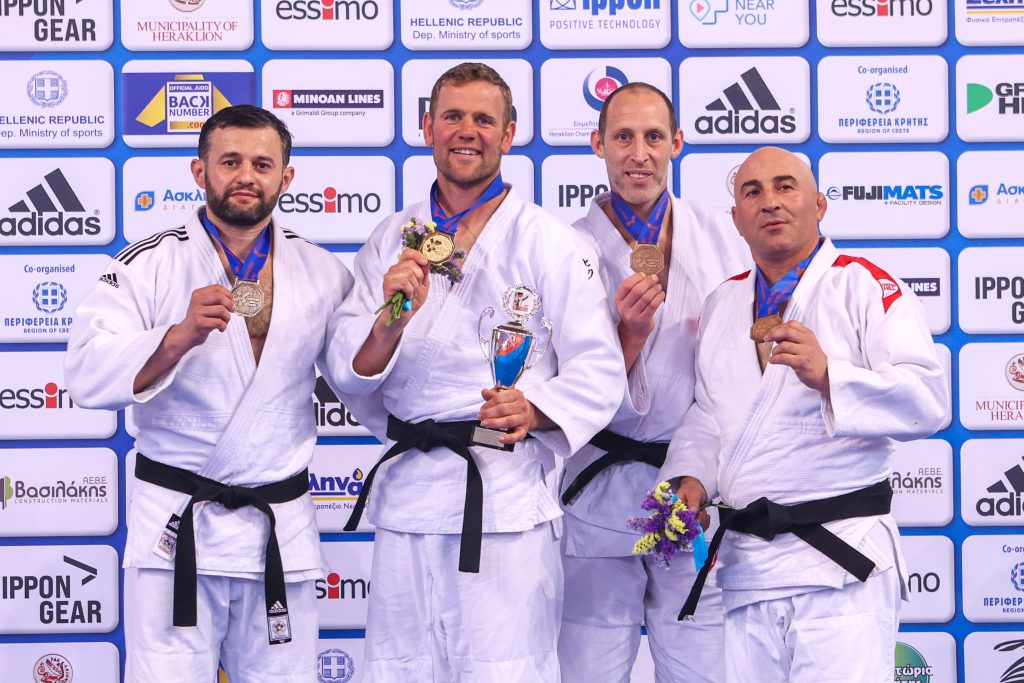 Team Austria can now boast two gold, one silver and two bronze in these Veteran European Championships 2022 with one more medal hopeful tomorrow.
In the full medal table, Moldova were knocked off their pedestal by Azerbaijan who are now in the number one position, followed by the former leaders, and in third place is Poland.
The third and final day of individual competition will take place tomorrow, starting at 09:30 local time, the live stream available at www.eju.net. We will now see women's categories included with F1-F9 as well as M1 and M2 categories.
Author: Thea Cowen
---