Following on from the success of day four in the World Judo Championships Doha 2023, yet again there was potential for a mass medal haul from Europe. Five medals were guaranteed as we entered the final block for the -70kg and -90kg categories, and chances of an extra.
First up was Olympic silver medallist Michaela POLLERES (AUT) against Katie-Jemima YEATS-BROWN of Great Britain who had a strong day and was a good contender for a medal. Polleres however did not want to allow that to happen, she worked fast and applied shime waza for the world bronze.
Matic didn't manage to take her third world title but was still in the running to be on the podium as she fought for the second bronze against Elvismar RODRIGUEZ (VEN). This was their third head to head, but never before had Matic managed to beat her. Rodriguez picked up two shidos as they went in to golden score. After a further two minutes and forty-five seconds, the now former double world champion threw with uchi mata for her medal.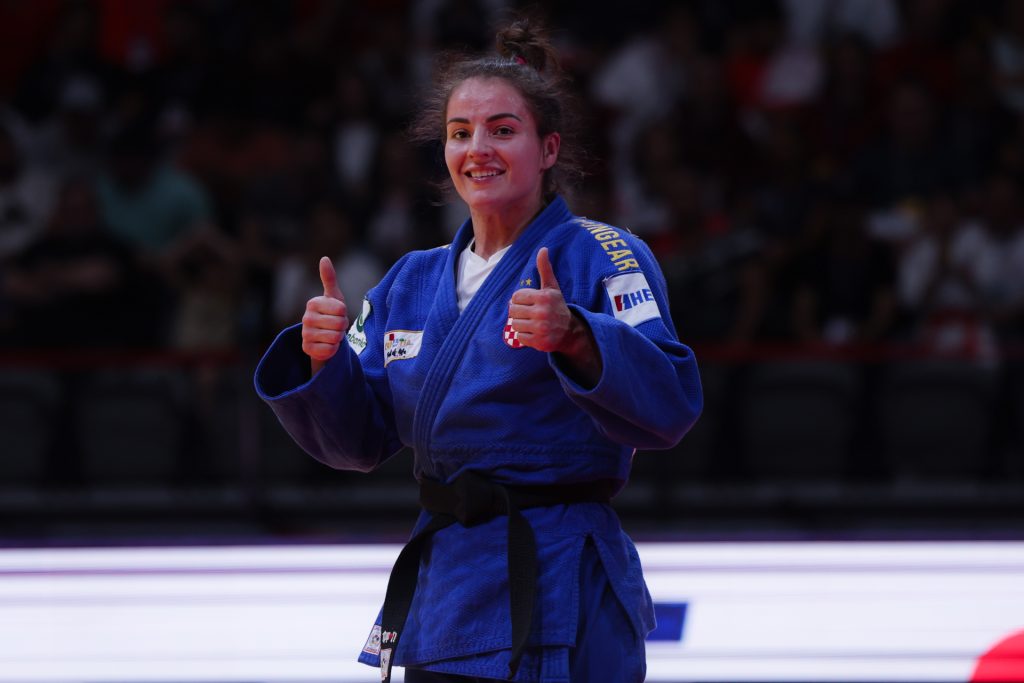 Last year NIIZOE Saki (JPN) managed to take the world bronze, but now she was hunting for the gold, and meeting her in the final was Giovanna SCOCCIMARRO (GER). As the German team goes, Scoccimarro was their number two today, but she overtook Sanne VAN DIJKE (NED), Madina TAIMAZOVA (AIN) and then Polleres for her place in the final. An uchi mata from Niizoe scored a waza ari and she quickly transitioned in to ne waza, and though Scoccimarro fought, she could not escape, and settled for the world silver.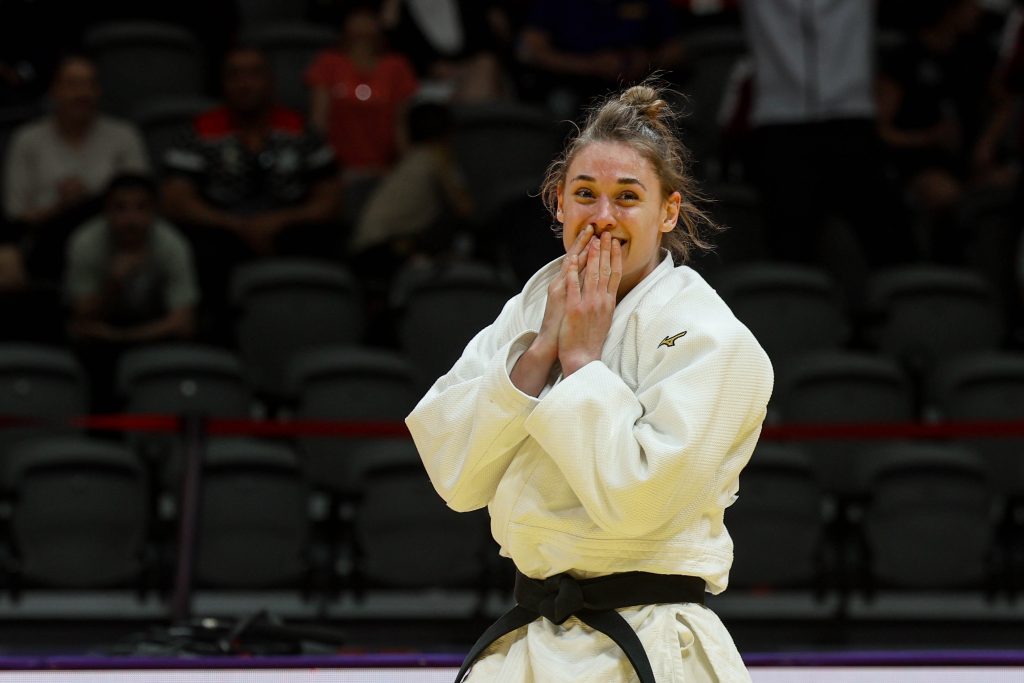 The first of the -90kg bronze medal contests was an all-European affair, 2022 world silver medallist, Christian PARLATI (ITA) took on 2021 world bronze medallist, Marcus NYMAN (SWE). Though the Italian looked strong, Nyman was the one to score in this battle for bronze. The result came in the final minute by way of sasae tsurikomi ashi and he walked away with his second world bronze and a celebration from the whole crowd. 
For the first time, we saw an all-Georgian final in a world championships as Lasha BEKAURI and Luka MAISURADZE went head to head for the -90kg world title today. Already we saw a final with these two in Tbilisi recently with the Olympic champion Bekauri winning on that occasion. This time around, Maisuradze looked stronger and more confident but with both having almost the same style, it was a waiting game and they went in to golden score. 
In an incredible turn, current European champion, Maisuradze, with two shidos to his name stretched across for o soto gari, held for a moment before throwing himself down and behind Bekauri in a shocking spin for all the spectators, scoring waza ari and earning himself the 2023 world championship title. In true Georgian fashion, the band of brothers celebrated one another and met off the tatami to enjoy their success. Two years in a row they have stood by each other on the world championship podium. #TeamGeorgia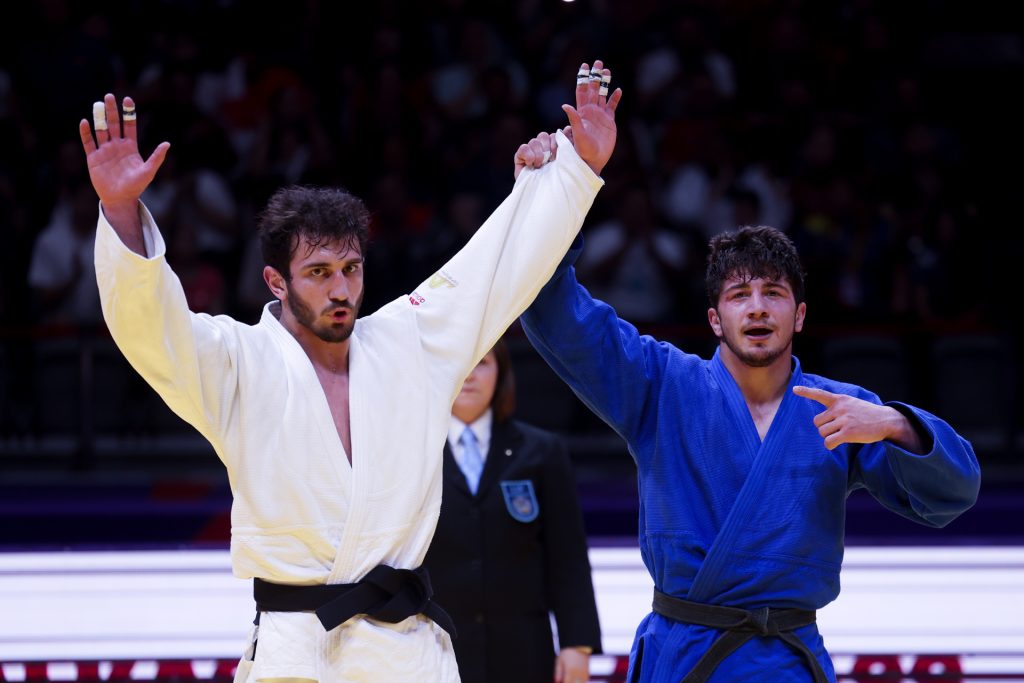 Judoka
Author: Thea Cowen
---