Nemanja MAJDOV of Serbia wrote his name in the history books of world championship judo when he won the -90 kg category on the fifth day of the Suzuki World Judo Championships in Budapest. Mihael ZGANK (SLO) was ground-breaking too when, in taking silver, he became the first ever male world judo championship medal winner for Slovenia. Maria BERNABEU of Spain, Ushangi MARGIANI of Georgia and Natalie POWELL of Great Britain delivered a bronze a piece for their respective nations.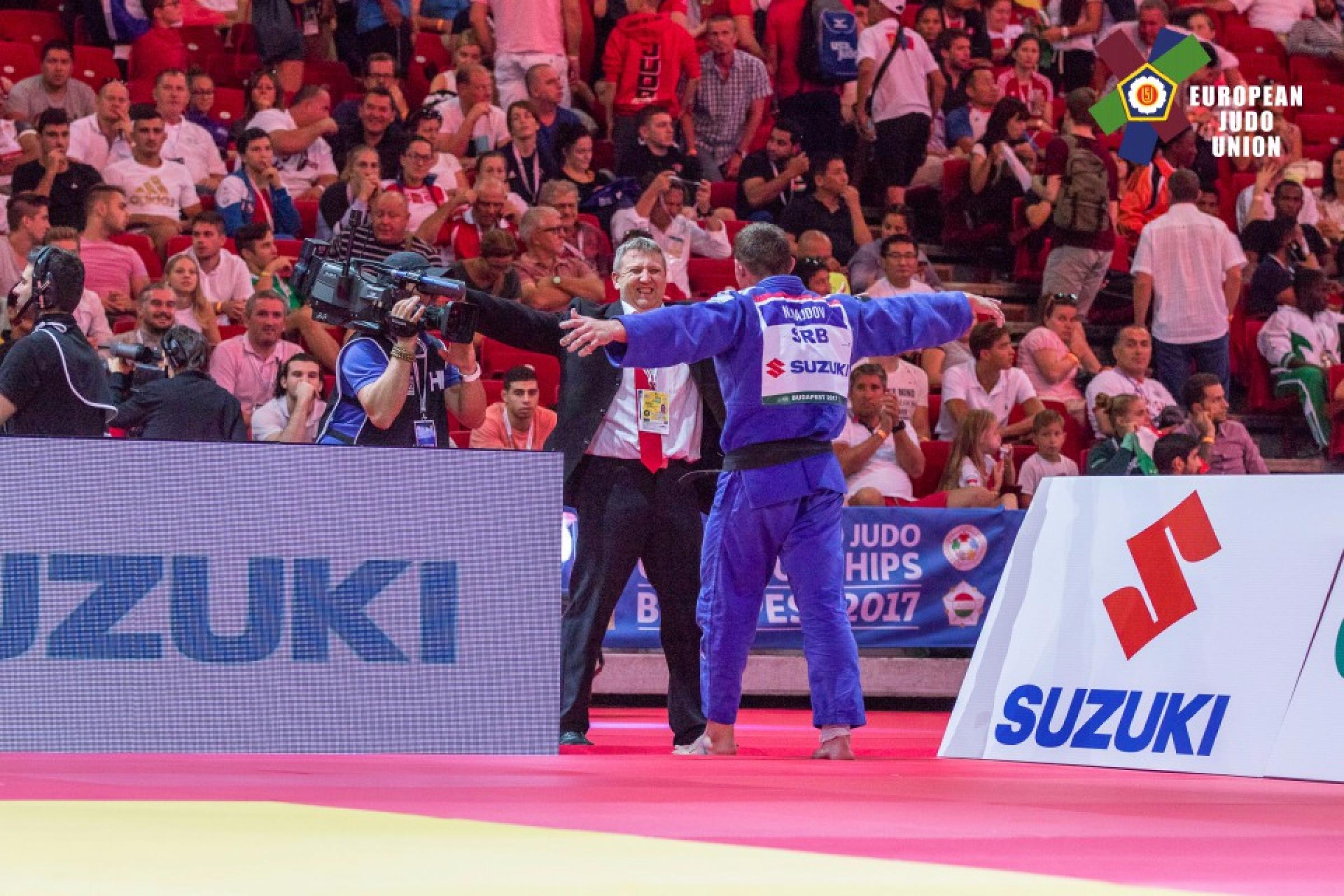 2016 Junior European Champion, Majdov started off with an extremely tough contest against former World Champion and Olympic silver medallist, Asley GONZALEZ (CUB). Following his winning performance against Gonzalez, whom Majdov defeated in a close tactical battle, the following contests were (with all due respect to his opponents) pretty much a walk in the park for the Serbian judoka. That was until round four where he faced multiple IJF World Tour medallist, Celio DIAS (POR). The moment Dias aimed his dangerous ura nage at his opponent, was when Majdov remained solid and he ended the contest with a decisive ko uchi gake.
During the quarter final, in the second minutes of golden score, Majdov stunned Ushangi MARGIANI (GEO) with a well-timed yoko sutemi waza. For his [Majdov] semi final, not only did he have to face 2014 World silver medallist, TOTH Krisztian (HUN) but the majority of spectators at a partisan Papp Laszlo Arena. The allotted contest time was consumed by a head to head battle that ended scoreless. It was only during the second minute of extra time when Majdov was able to catch Toth with a low morote seoi nage.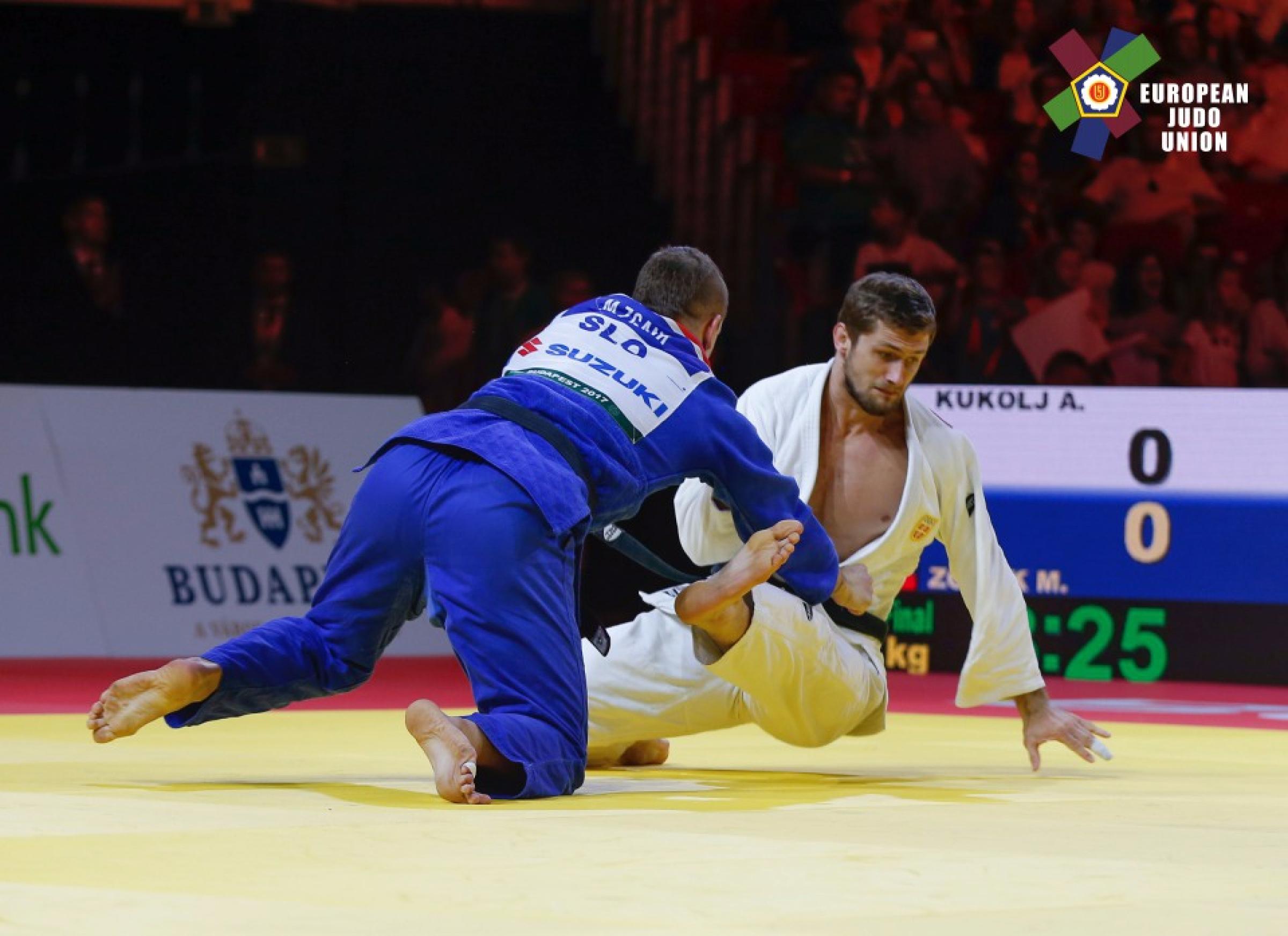 Meanwhile, in the other half of the draw, Mihael ZGANK (SLO) defeated top seed, WRL #1 Aleksandar KUKOLJ (SRB), which itself was a historical moment as Zgank guaranteed the first ever male World Judo Championships medal for Slovenia. The final was an extremely tight contest where a tactical mistake cost Zgank the title, and led Majdov to write history, becoming the first ever World Judo Champion for Serbia.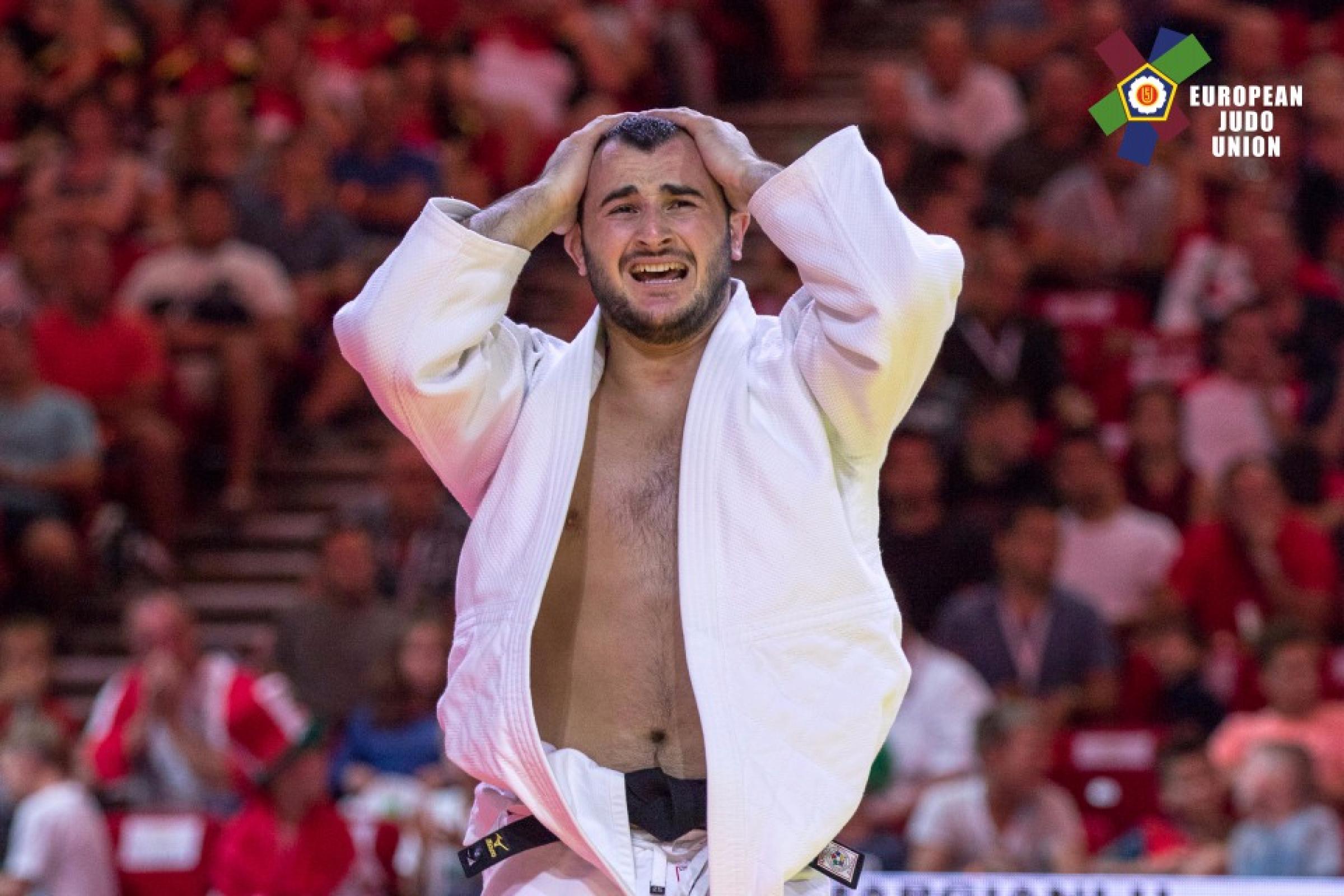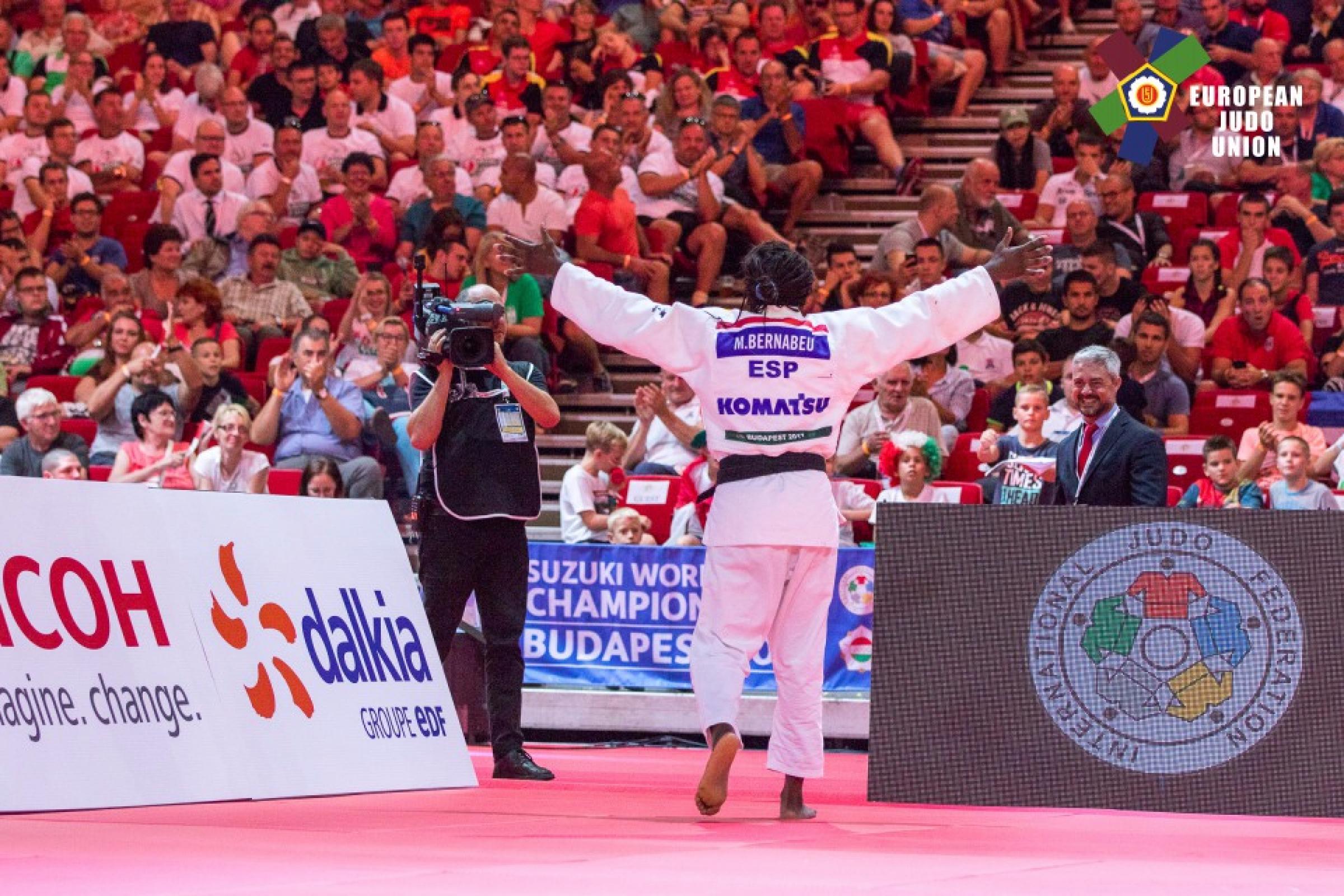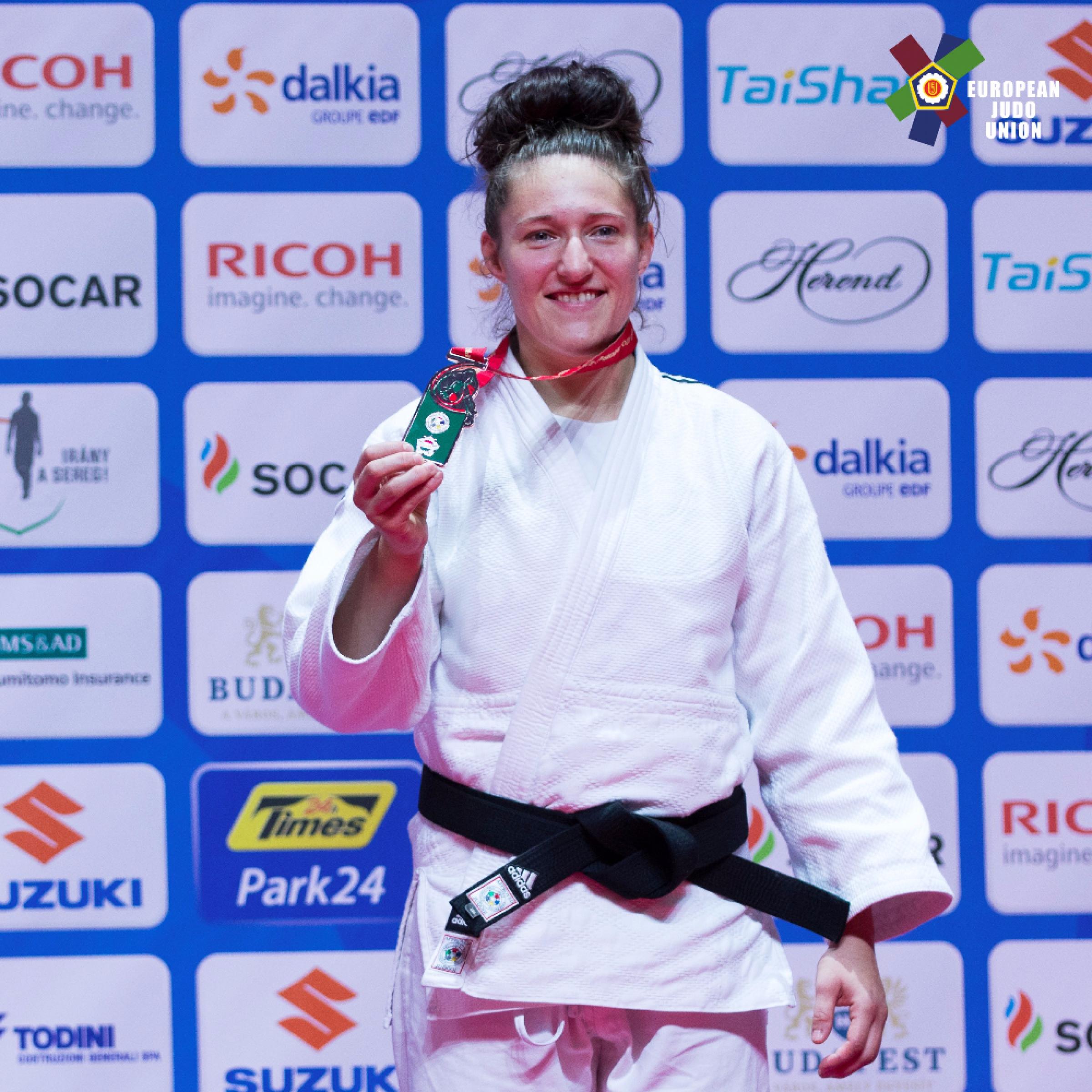 Ushangi MARGIANI of Georgia suffered a defeat from eventual winner, Majdov. Yet, to win the bronze, he defeated top seed, Kukolj. Maria BERNABEU (ESP) could not repeat her success from 2015 where she made it to the final; however, she was yet again able to finish on the podium of the -70 kg category after defeating African Champion, Assmaa NIANG (MAR). Natalie POWELL increased the medal tally of the British team when defeating former World Champion, Marhinde VERKERK (NED) for bronze in the -78 kg category.
---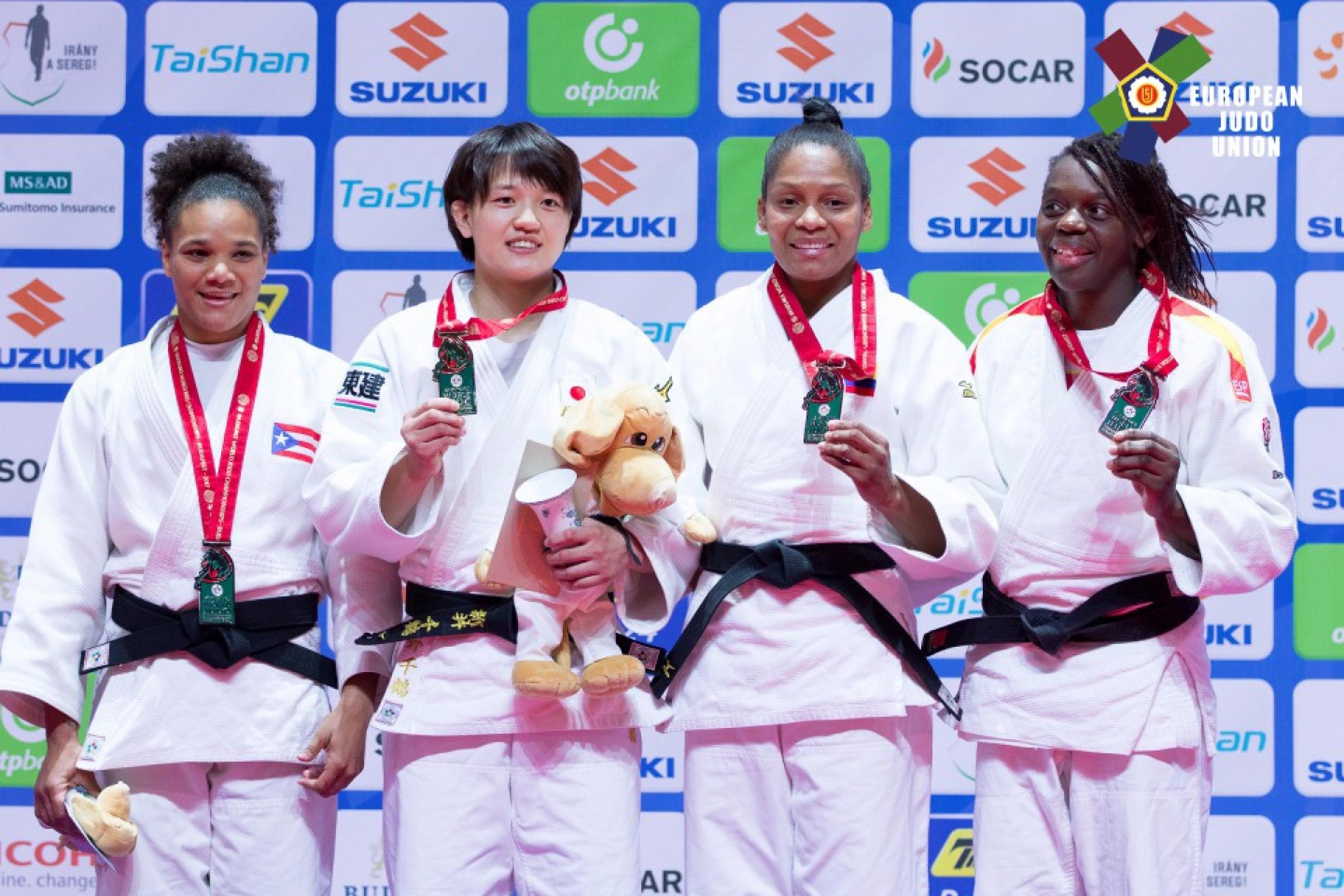 Podium -70 kg category 1. ARAI, Chizuru (JPN) 2. PEREZ, Maria (PUR) 3. ALVEAR, Yuri (COL) 3. BERNABEU, Maria (ESP)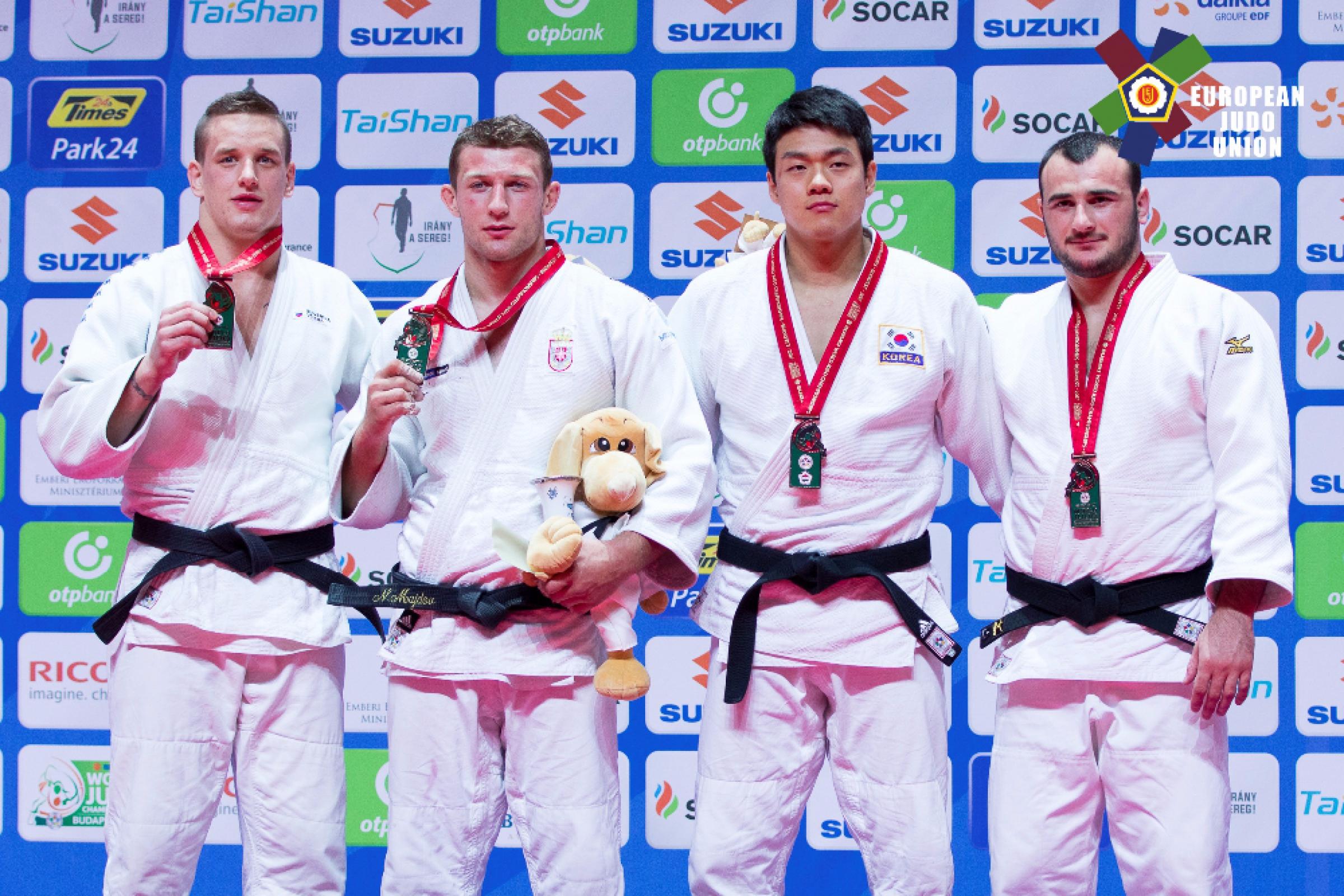 Podium -90 kg category 1. MAJDOV, Nemanja (SRB) 2. ZGANK, Mihael (SLO) 3. GWAK, Donghan (KOR) 3. MARGIANI, Ushangi (GEO)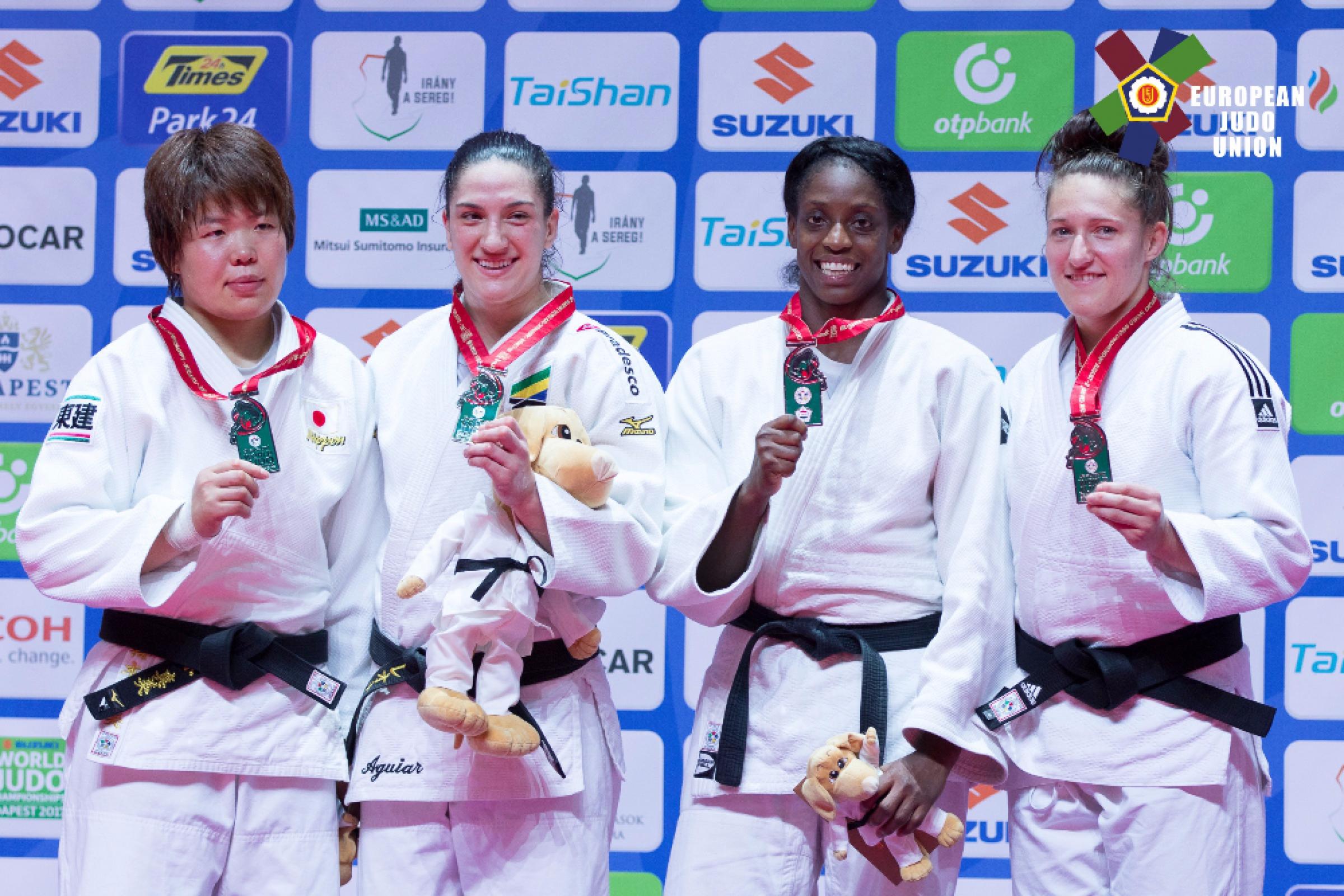 Podium -78 kg category 1. AGUIAR, Mayra (BRA) 2. UMEKI, Mami (JPN) 3. ANTOMARCHI, Kaliema (CUB) 3. POWELL, Natalie (GBR)
---
VIDEO INTERVIEWS
---
Judoka
---