Majlinda Kelmendi of Kosovo is not simply a successful judoka. In 2016, Majlinda completed her enviable collection, becoming the title holder of three major championship medals; European, World and Olympic.
Her personal achievements bestowed upon her country glory she couldn't have imagined. Already she was a beacon for her nation with her incredible accomplishments but the Rio de Janeiro Olympic gold medal was the final piece to the puzzle.
Kosovo claimed independence in 2008 but was not recognised by the IOC until after the London Olympic Games where she represented Albania. Majlinda's Olympic medal was the first for Kosovo, the fact it was gold was even greater. This set the standard for the rest of her team who were already medalling but now proved that the highest heights were in their reach. 
The team has gone from strength to strength and in Tokyo claimed a further two gold medals which was inconceivable a decade ago, and still even for the team they are numb to what they have achieved, but something they definitely feel is that their motivation came from Majlinda's strength and their coach, Driton Kuka.
Distria Krasniqi and Nora Gjakova had the day of their lives in Tokyo, and though Majlinda hoped to find herself on the podium, her first round exit was a huge shock for both herself and the rest of the judo community.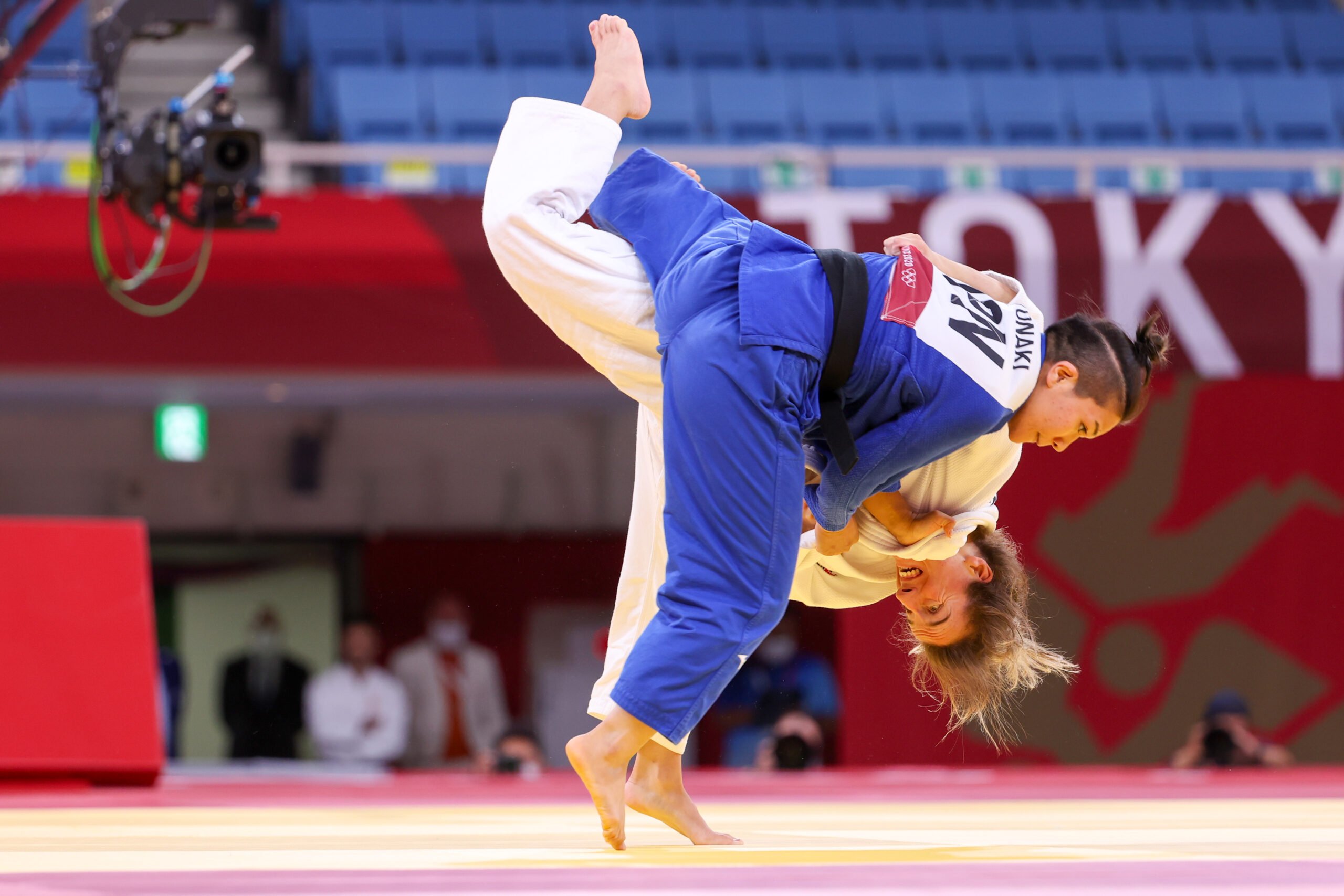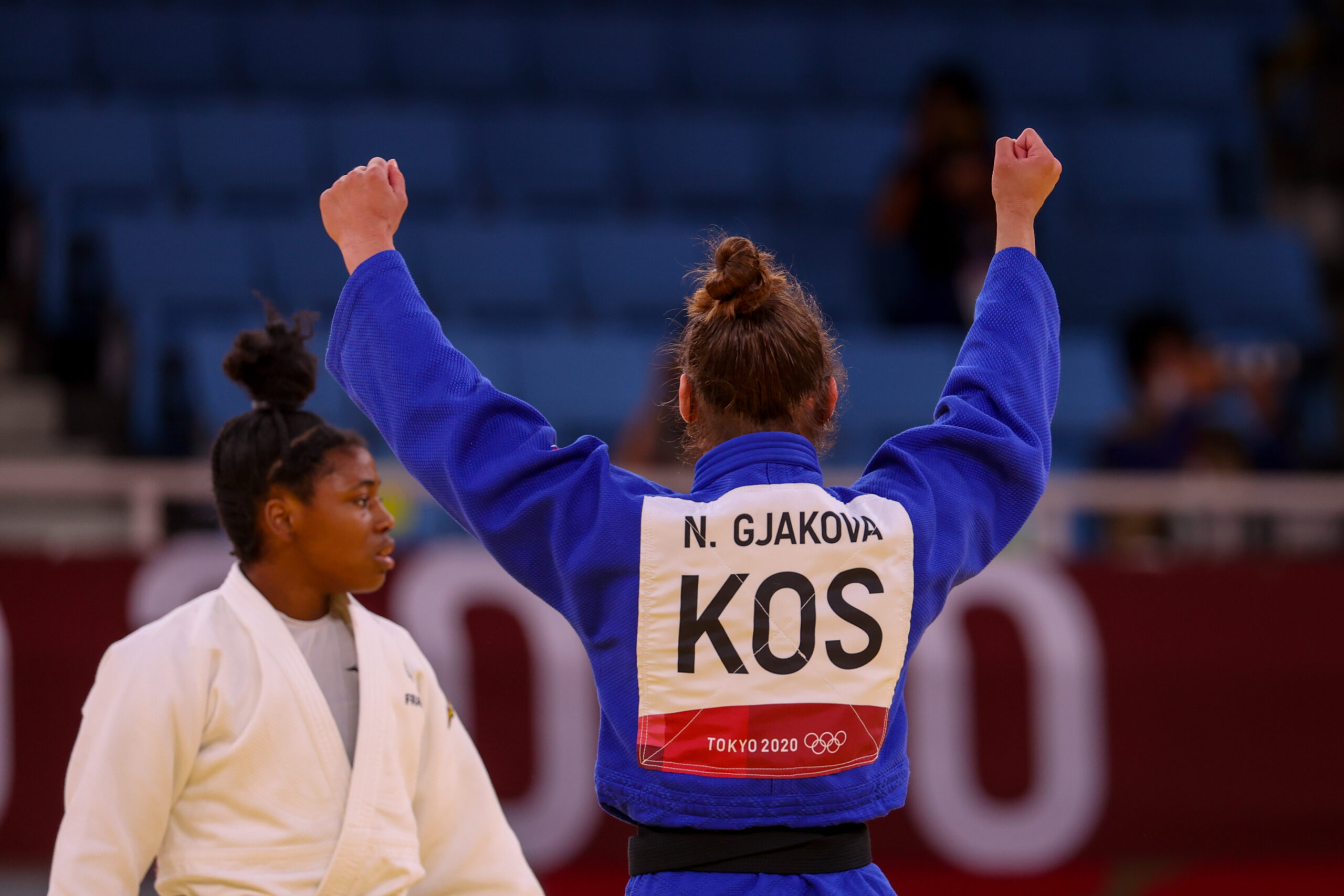 Devastated by consecutive injuries and surgeries since 2015, she felt that the pandemic would be her saving grace, that she would have the time to recover and be back in peak condition, but a knee surgery in September 2020 proved otherwise and put her back to square one. Unfortunately this affected her mindset to the point she was unsure she could even compete in her third Olympic Games. 
Coach Driton felt that maybe missing the European and world championships would be okay as she was still qualified, but when she suggested in January that she would miss all competitions, he realised they were having a different kind of conversation.
Eventually, she realised it was important for the team that she continue to Tokyo and despite feeling reasonably well prepared, enough to find some happiness in the Budokan, it wasn't to be. She wasn't able to meet her personal goals and for this, she tells us she doesn't have an answer, in a way it sounds as if it haunts her, that she may never have an answer to give.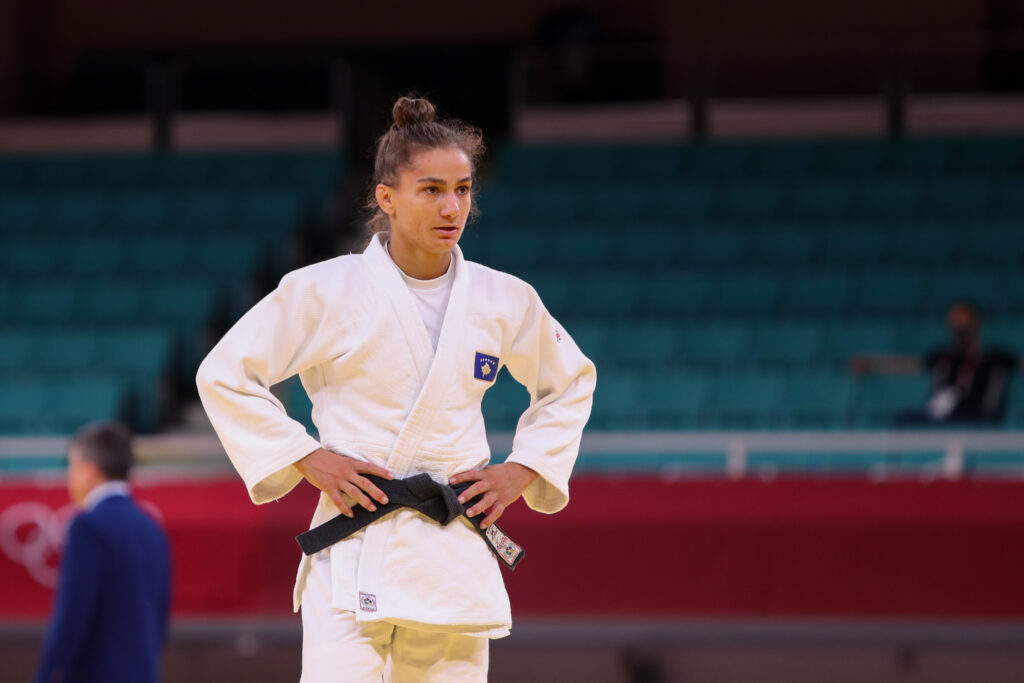 However the extreme success of the team is something that she can take some solace in, being a part of the small team that has astounded the world.
An important thing for Majlinda is that she has no regrets. She might not have had her day, a stark comparison to her Rio experience, but what she does have is a library of sensational memories spanning her entire career. Reflecting on her time in Tokyo, she now knows that not going would have been a grave mistake, something that she would have regretted and questioned her entire life, the 'what if' hanging over her.
To her family, club, country and the judo community she is a heroine, spearheading the Kosovo movement alongside her coach Driton, with her team mates waiting in the wings, supporting her every step of the way. This tight-knit club will continue to do that, support one another in their best and worst moments. Majlinda had nothing to lose in Tokyo and helped her team gain more than they dreamed of. We will wait to see what the future holds.
Judoka
Author: Thea Cowen
---