The -78kg category is a true mix of the veteran athletes and the up and comers.
Coming for that European title are the likes of Alice BELLANDI (ITA) and Inbar LANIR (ISR). Both have demonstrated their capabilities on the IJF tour with numerous medals and will certainly be a threat to those more comfortable in the category.
That being said, those they will need to challenge have extensive experience. Here we talk about the top three seeds; Madeleine MALONGA (FRA), Luise MALZAHN (GER) and Guusje STEENHUIS (NED). Malonga leads on achievements given her Olympic success, but all three can boast world medals as well as countless IJF tour medals.
In particular, Malzahn is known for her tremendous collection; 35 medals to be exact from the IJF tour alone. She took her first European Championship medal in 2011, and is now one of four, but she is still looking for that gold.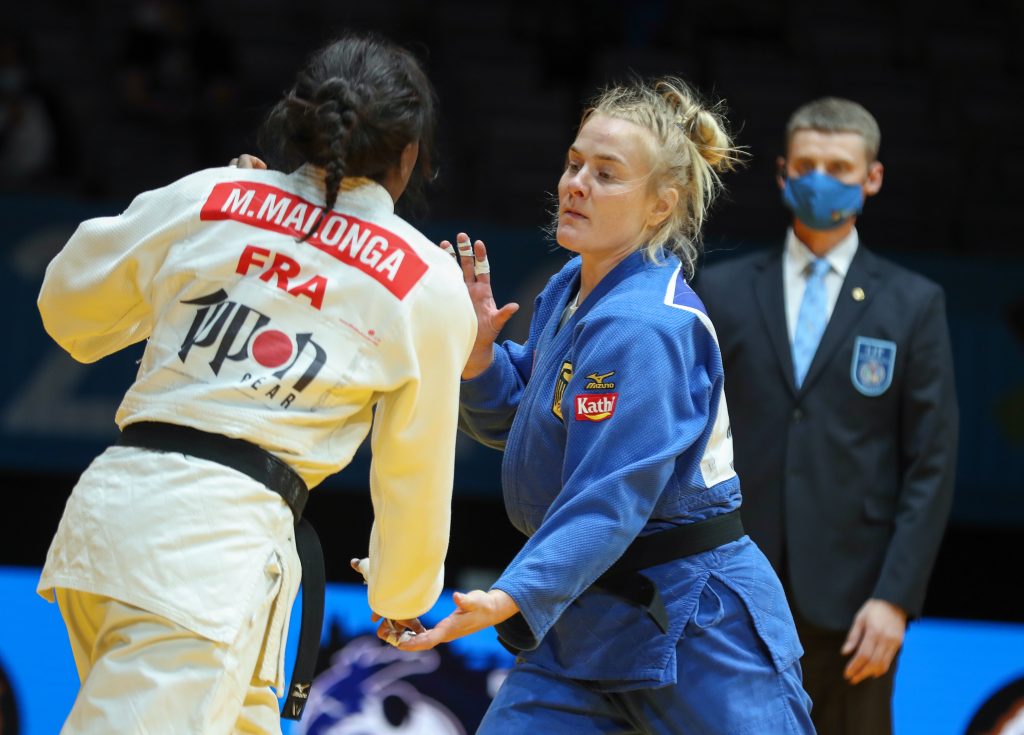 Steenhuis is in a similar situation; four silver and two bronze are incredible achievements, yet she looking for that European title. Malonga on the other hand already has two European titles from 2018 and 2020. She is of course part of a strong French team, even within this weight category, however she will be the only one competing for the title and is in good stead to make it her third. 

However, current European champion Beata PACUT (POL) will be returning to defend her title after claiming it in Lisbon last year. The 26 year-old also took Tel Aviv by storm this year, making it her first grand slam gold.
Judoka
Author: Thea Cowen
---