Luise MALZAHN (GER) is the gift that keeps on giving. Following her bronze medal win in Paris, she stepped it up a gear and delivered gold in Baku. Though we have mentioned her collection a few times, here is a reminder of her success. Malzahn has secured 22 Grand Prix medals, 13 in Grand Slams including 3 gold, two of which have been won in Baku, not to mention bronze medals in the IJF Masters event and the 2015 world championships.
The 31 year-old can certainly stand up to the critics on this occasion, she has such a wealth of experience and it is so easy to celebrate her success given her exemplary attitude on and off the tatami. Today against Inbal LANIR (ISR) she secured her gold in 35 seconds, feigning an attack forward, only to use o soto gari for an ippon win.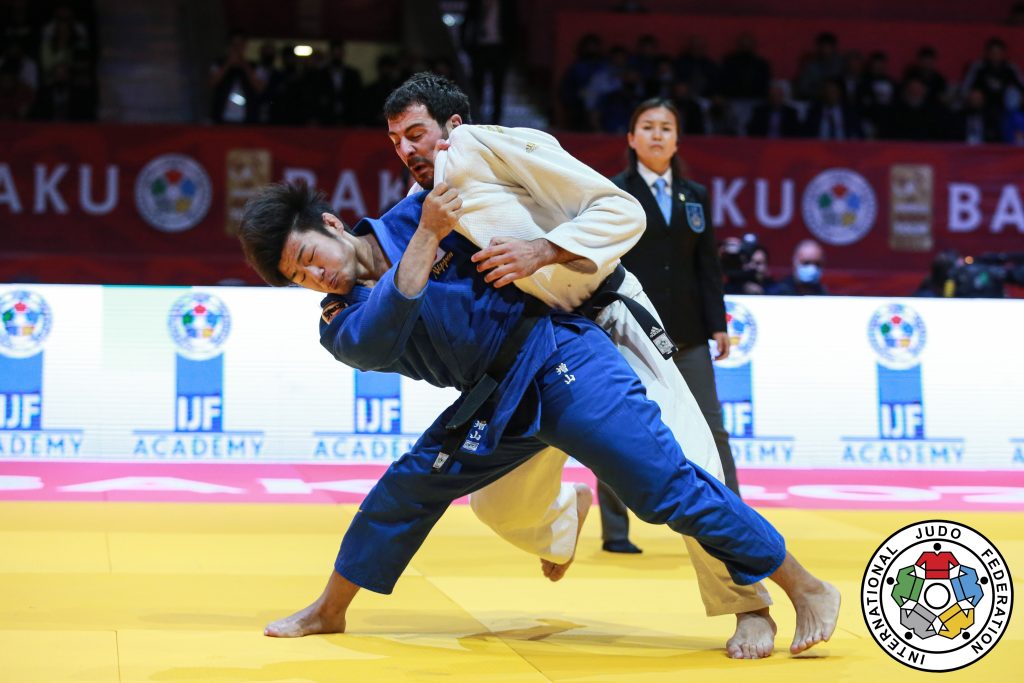 Mammadali MEHDIYEV (AZE) led his team on the final day of the Baku Grand Slam, making his way to the final against MASHIYAMA Kosuke (JPN). In both 2017 and 2019, Mehdiyev found himself competing for the gold medal but Islam BOZBAYEV (KAZ) and Nemanja MAJDOV (SRB) stood in his way, leaving him with the silver. Though hopes were high for him today, it seemed that he was destined for a silver hat-trick as he picked up a third shido against the Japanese.
It was close in the -100kg final between Niiaz BILALOV (RUS) and Shady ELNAHAS (CAN). The contest ran in to golden score and both athletes were dealing with pressure of two shidos each when a final burst of energy from the Russian secured the sought after Grand Slam gold. The 27 year old adds another IJF tour medal to his collection following a bronze in Kazan earlier this year.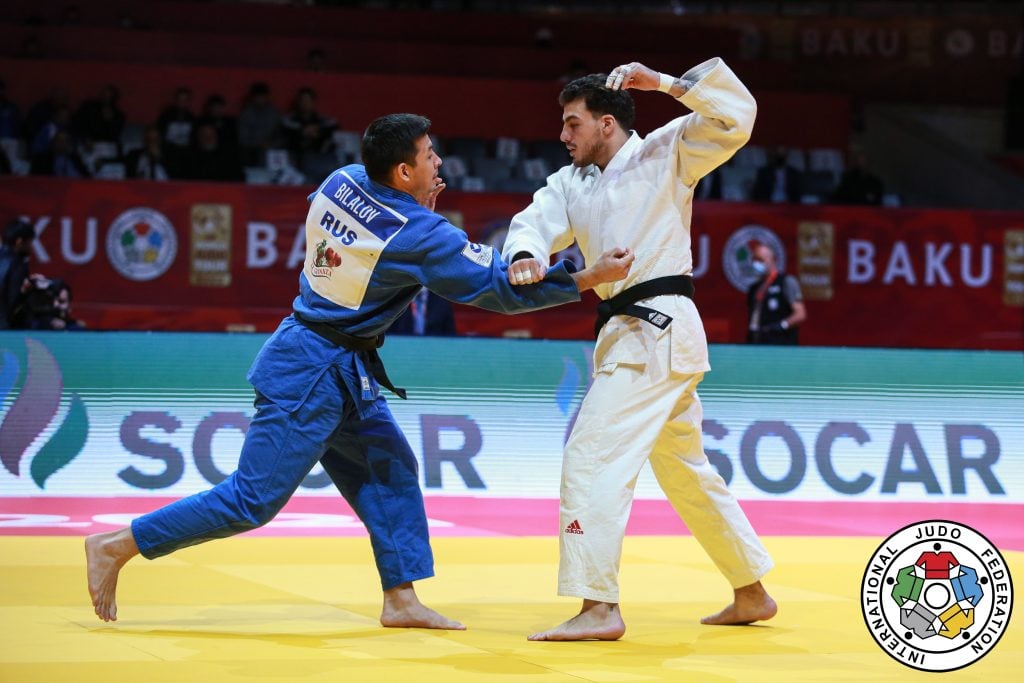 Renee LUCHT (GER) added to the German haul with an unbelievable maki komi to take her gold against AMASAIKHAN Adiyasuren (MGL). On her way to the final she defeated the number one seed and world ranked #10 Raz HERSHKO (ISR) and made sure it was no fluke with her strong final.
Unfortunately Sven HEINLE (GER) could not add to the German medal tally as the 2018 world silver medallist Ushangi KOKAURI (AZE) caught him with a tai o toshi. This cemented Azerbaijan's fourth place in the table but Germany still kept third with Russia in second and Japan ending the tournament in first place.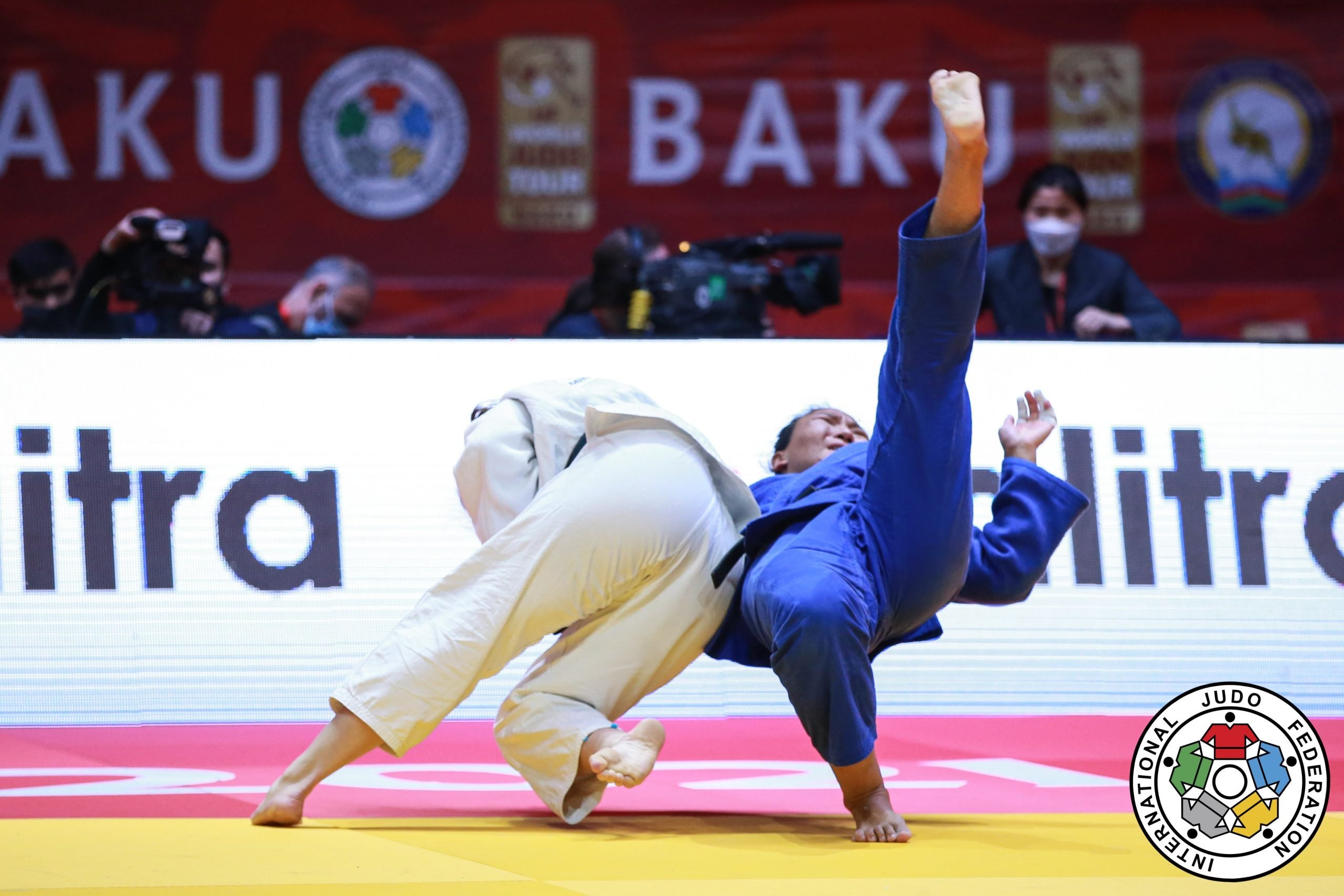 Renee LUCHT (GER) finished in great style © Emanuele Di Feliciantonio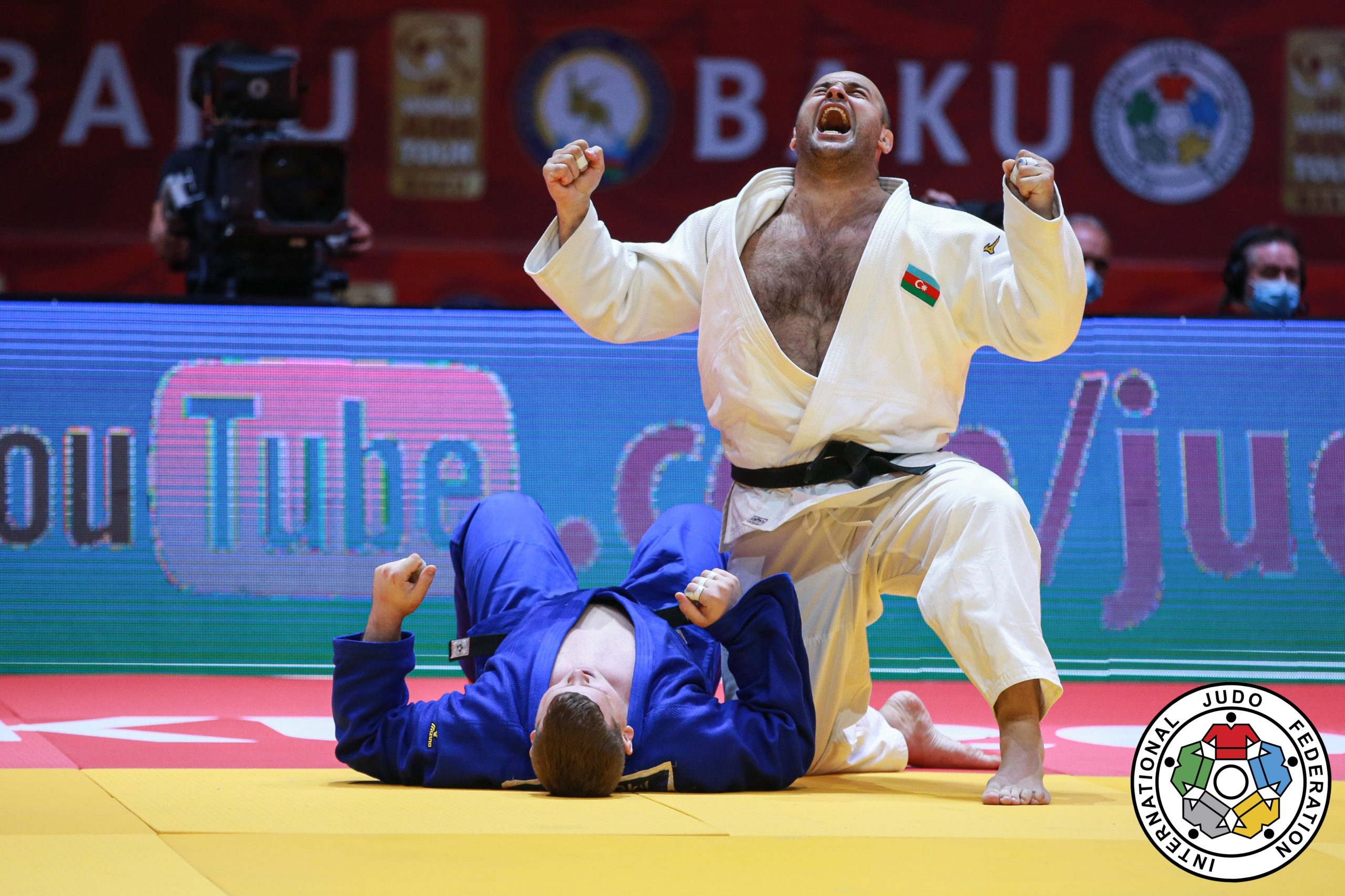 Ushangi KOKARUI (AZE) happy to take a medal for his team © Emanuele Di Feliciantonio
Author: Thea Cowen
---