Following a fantastic Junior European Championships, we are ready to welcome back many of those athletes who will compete again and of course the new arrivals who are chasing the U23 European Championships title.
The InterSport Hall is already set up awaiting the athletes for an early warm up on the first day, but let's see who will be competing.
In the -48kg category it will be an extremely tough draw, the current Junior and U23 European Champion, Andrea STOJADINOV (SRB) sitting top of the ranking. Finally picking up her Junior title this week, she also took the Grand Slam bronze in Budapest and seems to be on a roll.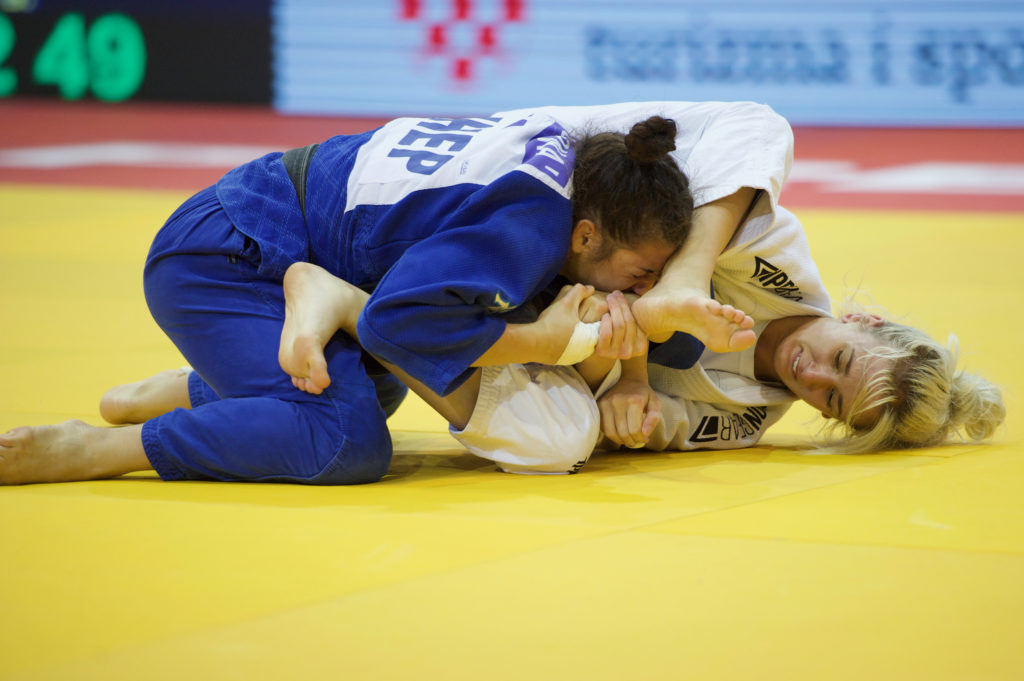 The talent doesn't fall short in the lightest of the women category, 2018 Junior European Champion, Lois PETIT (BEL), European Open gold medallist, Blandine PONT (FRA) Mireia LAPUERTA COMAS (ESP) and Junior European bronze medallist, Alina SERGEEVA (RUS) are all here to battle it out for that U23 title and gold medal. 
Another return from the Junior event is local, Ana Viktorija PULIZ (CRO), her performance this week was a definite crowd pleaser as she took the bronze but she also has results as a senior player including the Dubrovnik Senior European Cup last month where she took silver. She may not be ranked but she is an outside threat in the -52kg category.
Antalya Grand Prix bronze medallist, Gultaj MAMMADALIYEVA (AZE) tops the ranking and has been improving with each performance, her direct style makes it uncomfortable for her opponents. Cyprus saw its first Junior European medal this week from Sofia ASVESTA and she is comfortably coming in as the #3 seed, now on a mission to take the first U23 medal for her country.
In the absence of the current -57kg U23 European Champion, Eteri LIPARTELIANI (GEO) due to a positive test, the silver medallist from Izhevsk last year is Danna NAGUCHEVA (RUS). Her two brothers already had success in the juniors and they will be looking to their older sibling to continue adding to the medal tally.
She will be chased down by a number of Junior European medallists including the current title holder, Marica Perisic (SRB), the Serbian women have certainly been on top of their game, we will see if they can continue their roll in to the second week of competition here in Porec. Silva PELLITTERI (ITA) and Flaka LOXHA (KOS) were both on the podium of the junior edition of this event in 2019, the former silver and latter bronze. However, one step higher is Pleuni CORNELISSE (NED) who managed a convincing Junior World Championship bronze in Marrakech.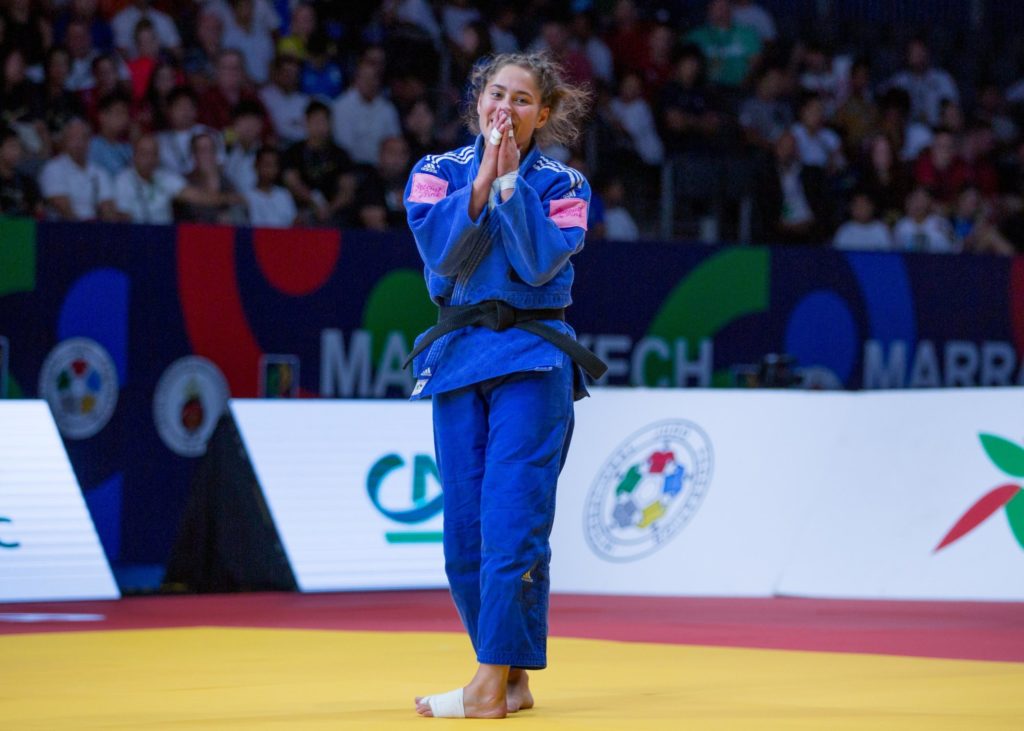 Finally, the last women's category competing on day one is the -63kg. The entirety of the Junior European 2020 podium will be warming up again tomorrow morning, hoping to step up to accept a medal once again in the U23 category including the silver medallist, Laura FAZLIU (KOS).
2019 finalist Anja OBRADOVIC (SRB) is in the line up. OBRADOVIC is still on form, picking up a bronze at Junior level and is ready for another run. The 2019 EYOF gold medallist, Joanne VAN LIESHOUT (NED) put in a tremendous effort to earn herself a Junior European Championship bronze at 18 years old. Her strength and determination certainly suggests she will be on form to contest some older opponents.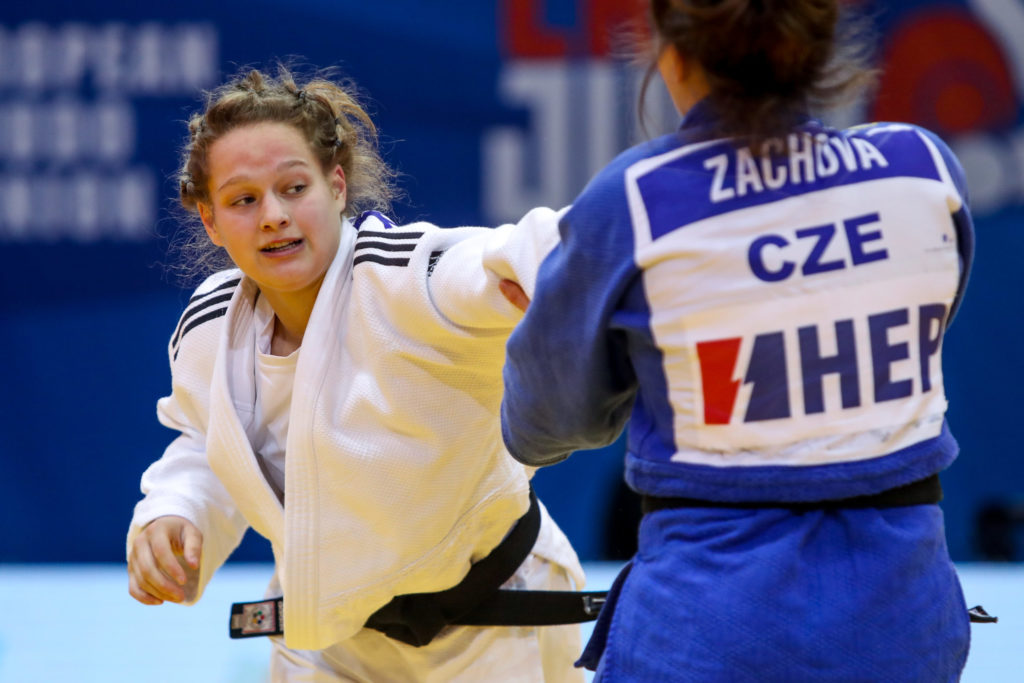 The lightweight male entry have a collection of exceptional results, with many of the top seeds regulars on the senior tour.
In the -60kg category, it could be a head to head for Georgia in the final if all goes to plan. Temur NOZADZE took the bronze last year in the U23 European Championships but has since gone on to achieve Grand Slam success in Paris and Baku with a bronze and silver respectively. Jaba PAPINASHVILI is the #2 seed and joined his team mate last year with a bronze medal. Similarly though, he has advanced on to the IJF tour, picking up a silver and bronze in Antalya and Tbilisi Grand Prix events.
The biggest threat to an all-Georgian final is the Russians they'd meet in the semi final. The reigning U23 European Champion, Ramazan ABDULAEV is competing here as his final year in this category and won't give up his title lightly, though teammate Junior World Champion, Konstantin SIMEONIDIS will be battling through his side of the draw as well.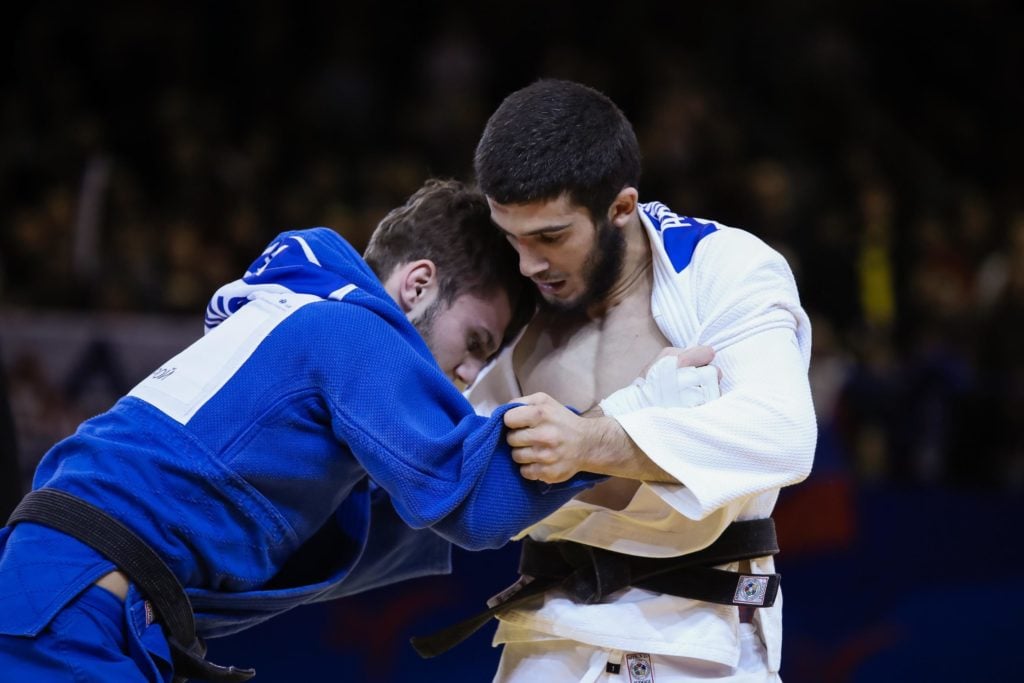 The underdog of the weight category is Turan BAYRAMOV (AZE) who became Cadet European Champion last year, after taking the gold in the EYOF earlier in the year.
In the -66kg category, once again we are seeing a strong duo from Georgia in European Games, Tbilisi and Antalya Grand Prix bronze medallist, Bagrati NINASHVILI alongside Giorgi TUTASHVILI who took the silver in Tbilisi as well as becoming Junior European Champion last year.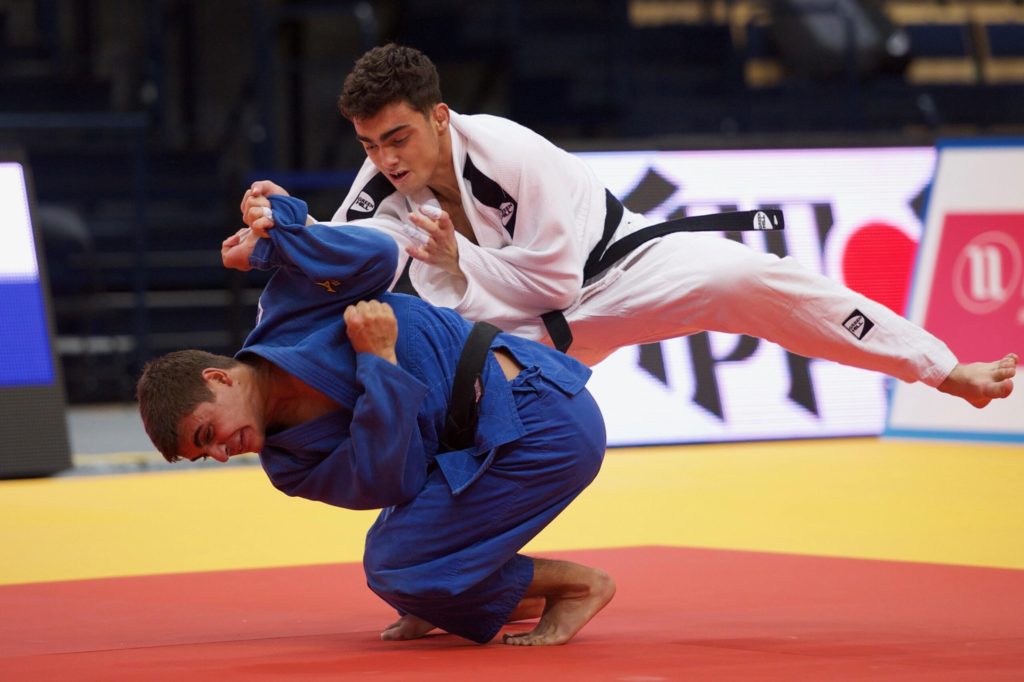 Many of the entries including Muloradzhab KHALIFAEV (RUS) and SZEGEDI Daniel (HUN) could put a spanner in the works and really cause upset.
2019 Junior Champion, Victor STERPU (MDA) sits comfortably at the top of the -73kg category, but could have a tough road to the final, especially against those who used the junior event in Porec as a warm up. Koen HEG (NED) executed a notably strong performance and left with a well deserved bronze but perhaps the bitterness of missing out on the final will motivate him to fight even harder. Mathias CZIZSEK (AUT) found himself on the other side of the draw to STERPU last year in the Junior Europeans and lost out on the semi final sending him to fight for bronze, which he did manage to attain, but this year its all about the U23 European Championship title!
The first day of competition will start at 09:00 CET tomorrow on Monday 9th of November here in Porec, Croatia. Live streaming of all mats will be available at live.ijf.org so don't miss out!
Judoka
Author: Thea Cowen
---