The opening day of the Baku Grand Slam saw an intriguing battle between the top two Spanish lightweights ending with the unseeded and junior of the pair, Laura MARTINEZ (ESP), snatching the gold medal from her more experienced and 5th seeded team-mate Julia FIGUEROA (ESP). The win will see Martinez not only take a place in the IJF WRL top 20, but also close the gap on her team-mate who is currently ranked 13.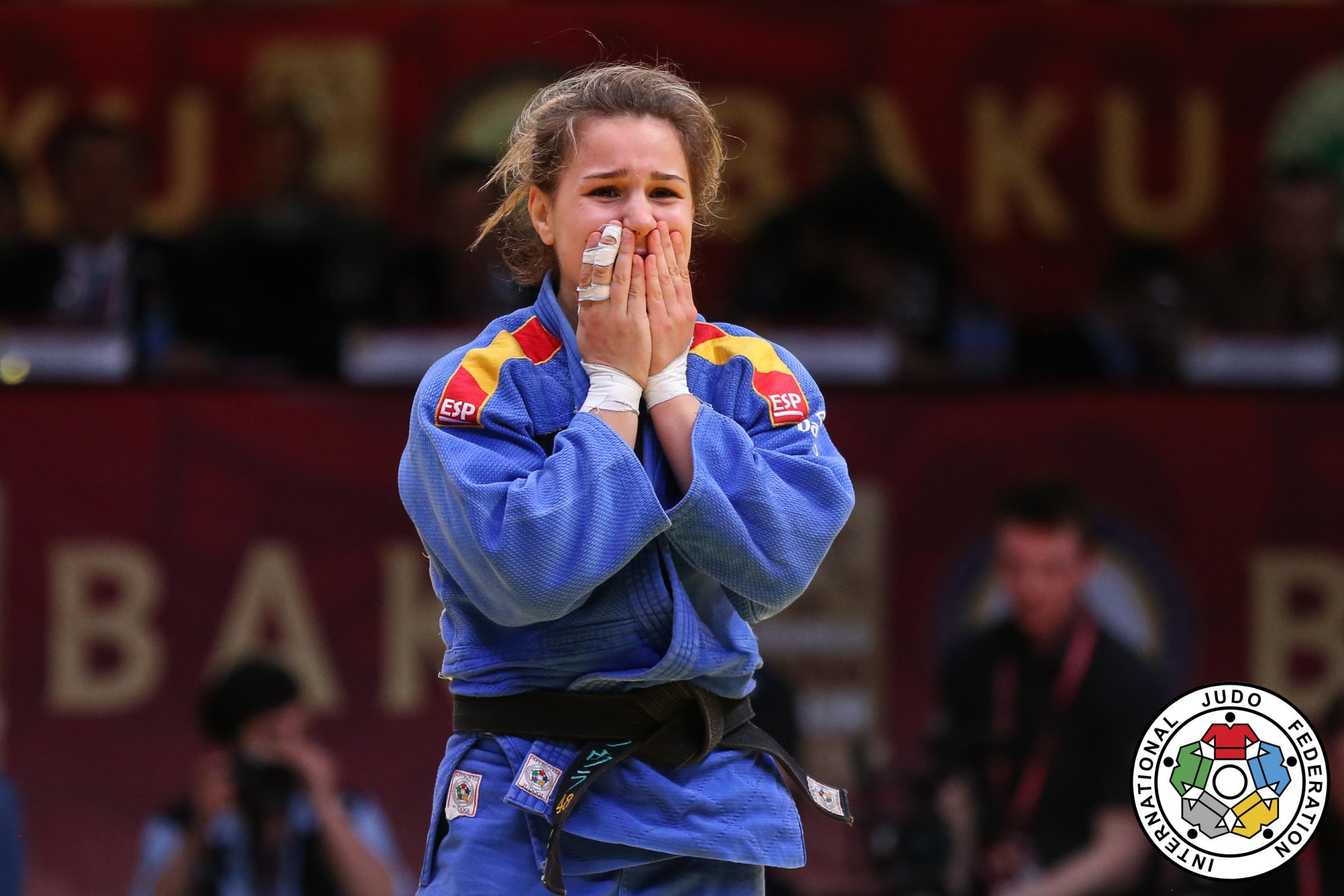 On her way to the final Martinez was not scored upon once remaining solid and controlled throughout her contests. Wins against Aziza NAZAROVA (TKM), Shira RISHONY (ISR) and a quarter-final bye (due to an injury) over Marusa STANGAR (SLO) saw Martinez advance to the semi-final. But by this time Martinez was in fine form and, facing Catarina COSTA (POR), she threw the Portuguese first with sode tsuri komi goshi and then ko uchi gake for waza ari awasete ippon and a place in the final. This lasted all of 36 seconds as Martinez planted her opponent into the tatami with a devasting left o sot gari for ippon.
Podium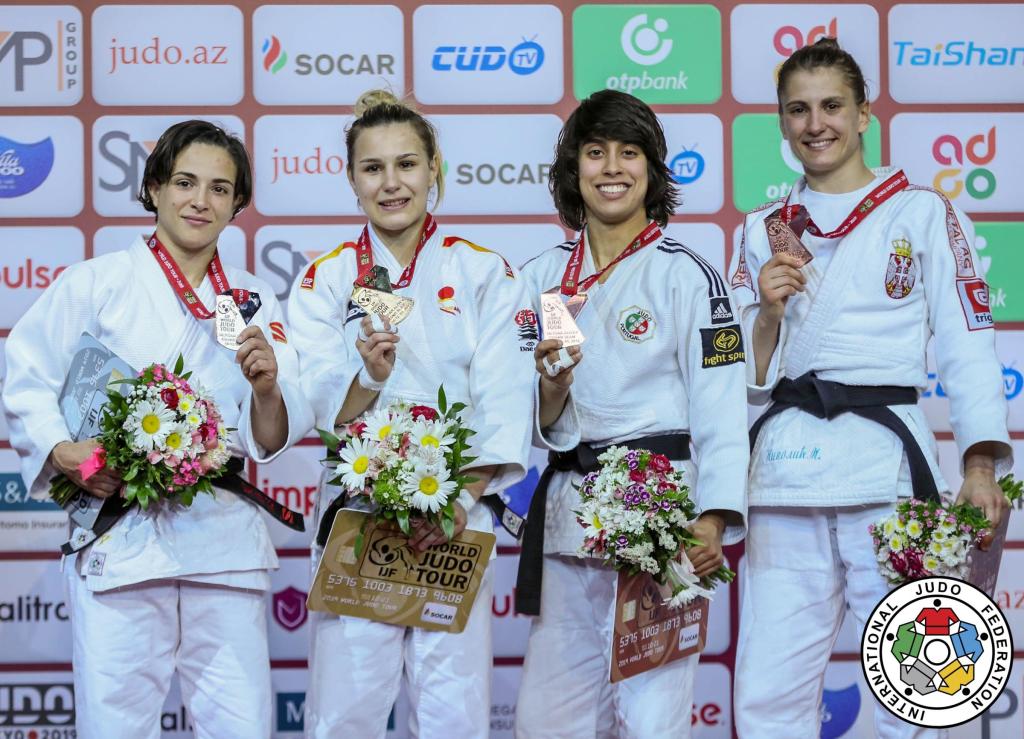 -48 kg 1. MARTINEZ ABELENDA, Laura (ESP) 2. FIGUEROA, Julia (ESP) 3. COSTA, Catarina (POR) 3. NIKOLIC, Milica (SRB)
-60 kg 1. KITADAI, Felipe (BRA) 2. NOZADZE, Temur (GEO) 3. ABULADZE, Yago (RUS) 3. DASHDAVAA, Amartuvshin (MGL)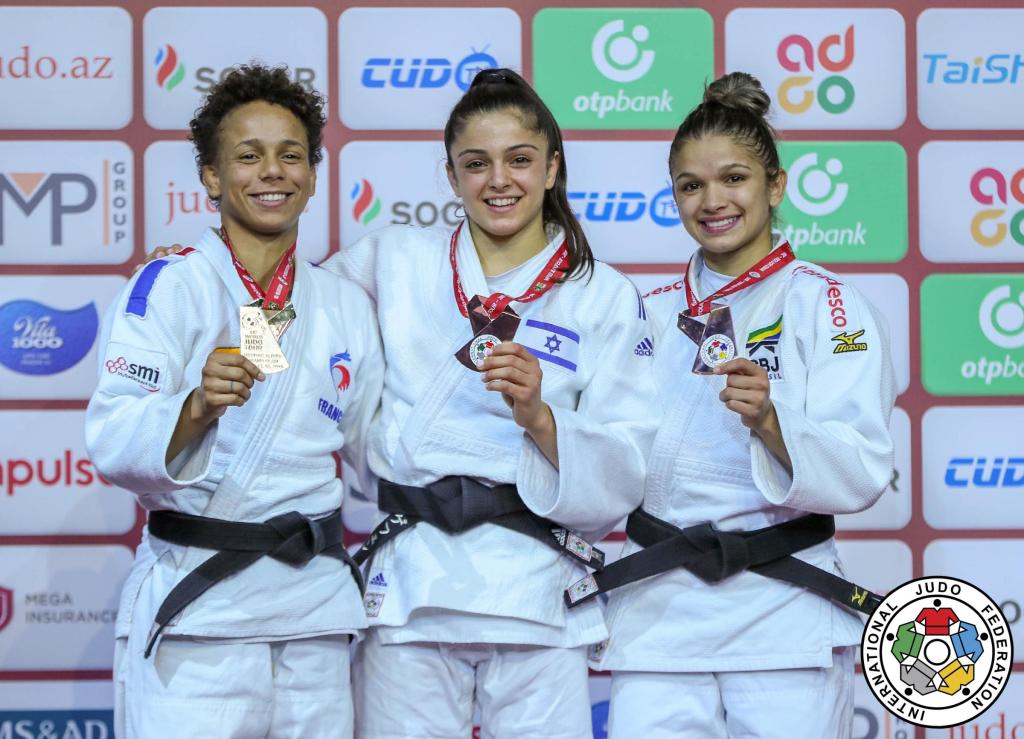 -52 kg 1. BUCHARD, Amandine (FRA) 2. SHISHIME, Ai (JPN) 3. PIMENTA, Larissa (BRA) 3. PRIMO, Gefen (ISR)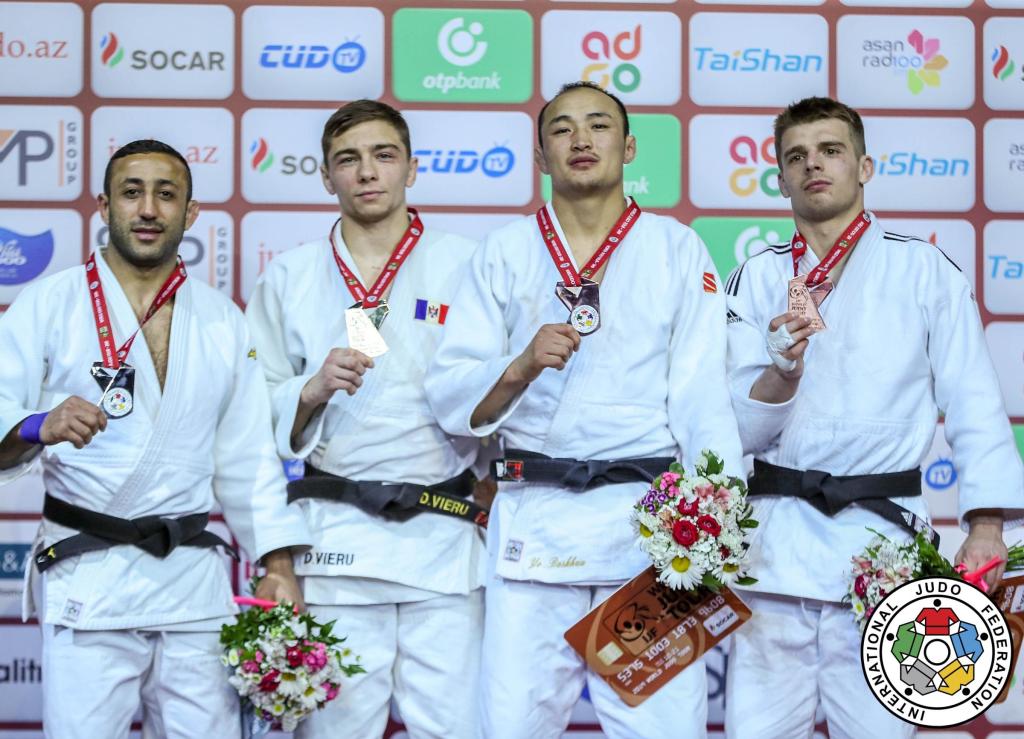 -66 kg 1. VIERU, Denis (MDA) 2. SHIKHALIZADA, Nijat (AZE) 3. IADOV, Bogdan (UKR) 3. YONDONPERENLEI, Baskhuu (MGL)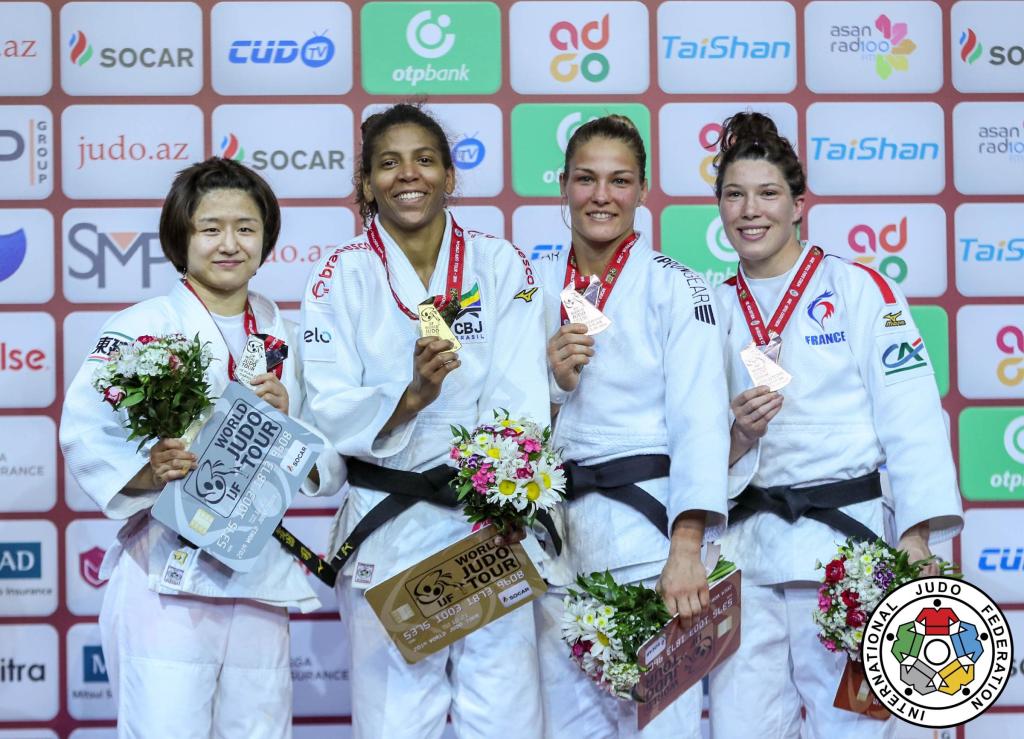 -57 kg 1. SILVA, Rafaela (BRA) 2. YOSHIDA, Tsukasa (JPN) 3. KARAKAS, Hedvig (HUN) 3. RECEVEAUX, Helene (FRA)
When asked to comment on her rivalry with Figueroa, Martinez answered,
We are from different regions and come together for national training once a month. But I don't really compete against her that often. For example, she [Figueroa] was not competing when I won the most recent Spanish national championships.
Martinez was comfortable when talking about her mood and the future adding,
I'm lucky with my weight as I'm never more than 48kgs. So, preparation is usually fairly straightforward for me. It's my first IJF World Tour medal so I am really pleased and I am glad to have the points that go toward Olympic qualification. I will compete next at the European Games in Minsk. I am looking forward to that as I enjoy the Games experience.
Judoka
---