In the most fitting manner, the final day saw two of Madrid's very own athletes stand on the top of the podium. Sara RODRIGUEZ in the -70kg and Nikoloz SHERAZADISHVILI in the -90kg categories convincingly took home the gold medals, much to the crowds' delight!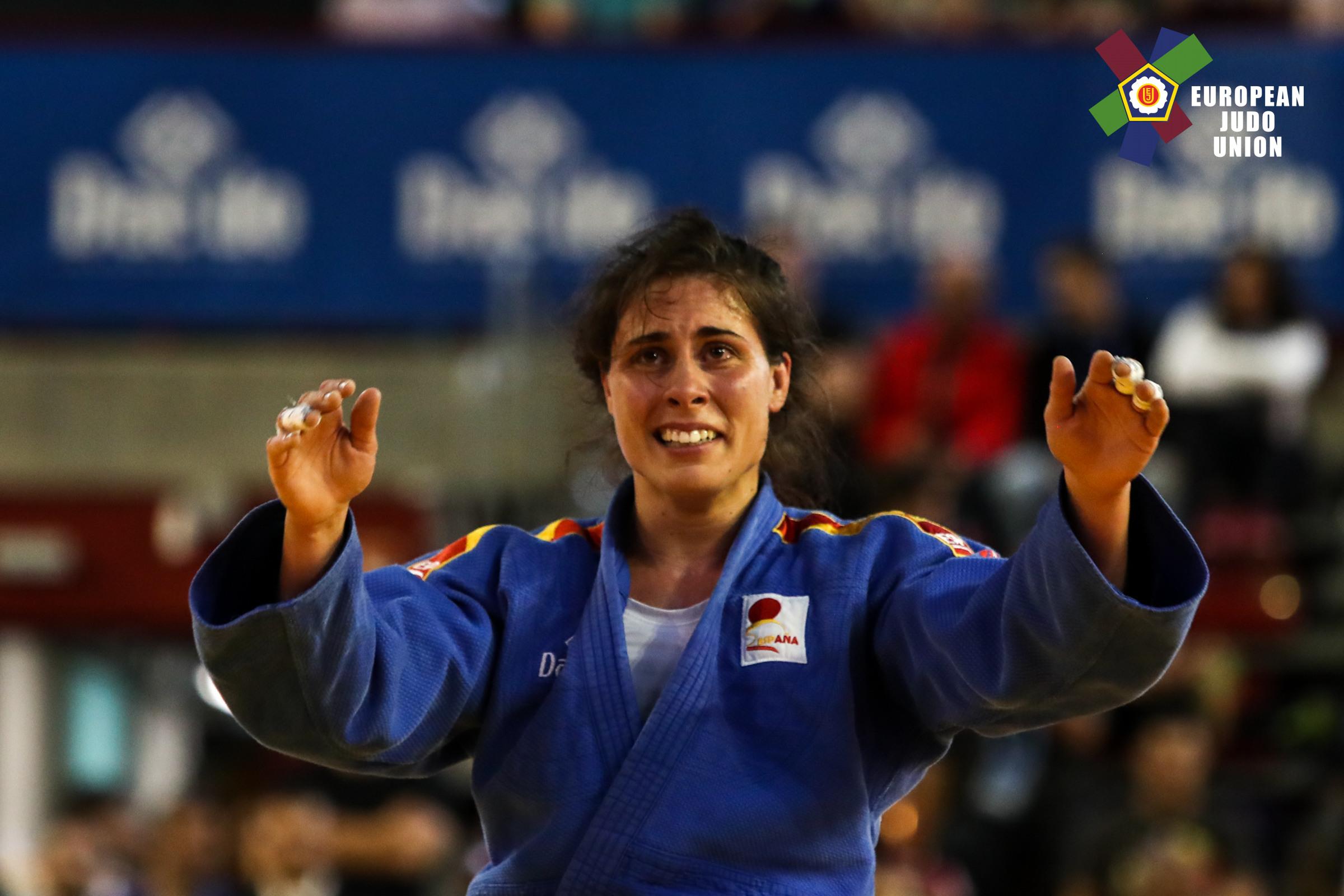 After suffering an injury in 2017, RODRIGUEZ returned today for her first tournament. Although she struggled in some of her contests against other strong and notable players, she battled her way to the final against Alice BELLANDI (ITA). There we witnessed the best of the -70kg talent and as the clock ran down with a waza ari on the board for RODRIGUEZ, the home crowd, full of team mates, family and friends, erupted. For RODRIGUEZ, she felt confident today in her home city. Helping on the way to the final was the national coach who happens to be her personal coach, which added to her support system. Rodriguez brims with happiness at her success today, not only a competitive achievement but having the opportunity to make her return on home soil.
"I'm very happy to be returning from injury and to come away with the gold, a very good day for me" said Rodriguez.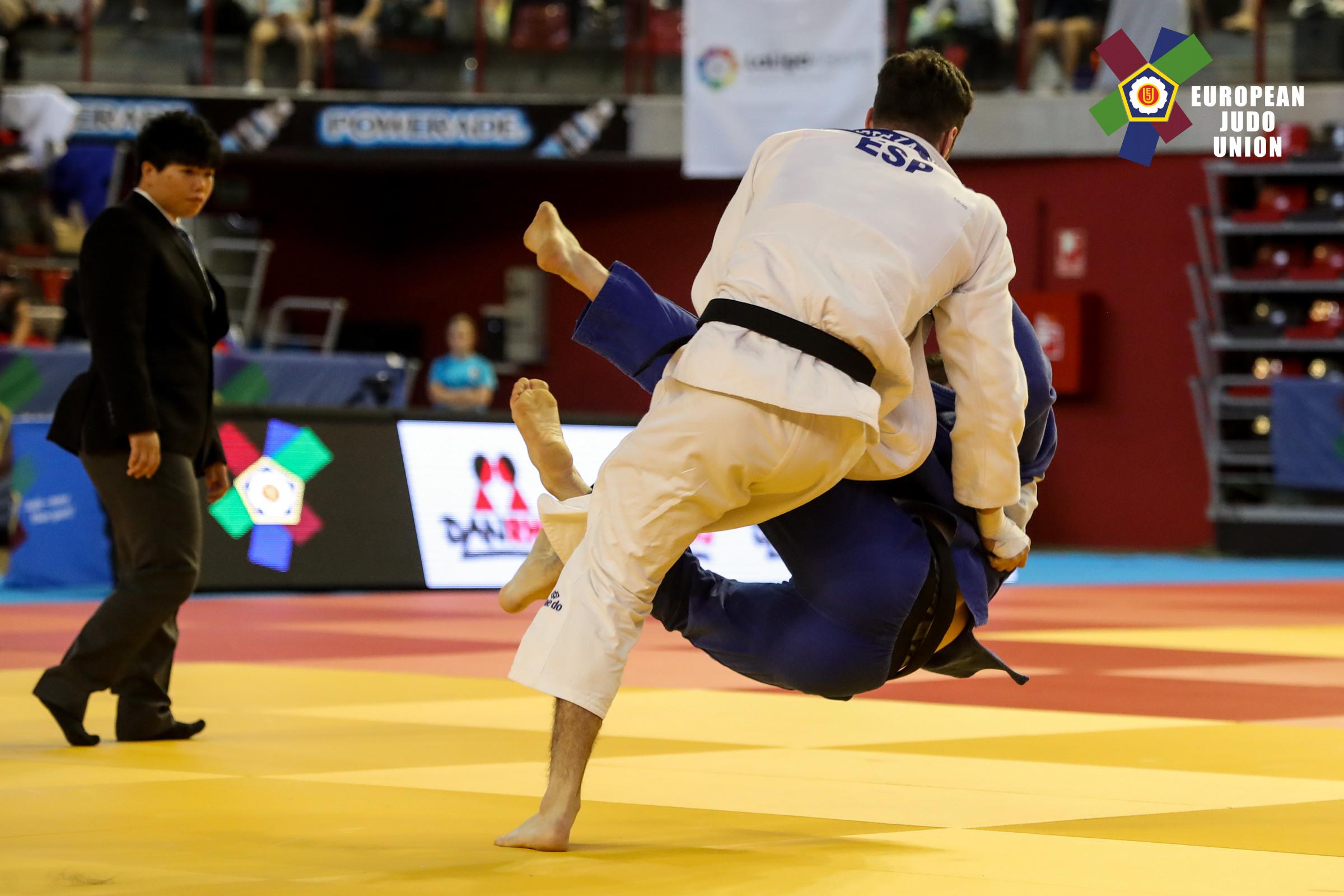 SHERAZADISHVILI, European bronze medallist, came today feeling strongly that he would walk away with the gold medal. His results have reflected his hard work and talent and contributes to his Olympic qualification goals. The community came out in full force for their players today, contributing to an incredible atmosphere. Next on the agenda for SHERAZADISHVILI is the Mediterranean Games in Tarragona, Spain, another opportunity to focus on perfecting his technique. This will be in preparation for higher scoring events such as the Grand Prix in Budapest and of course the World Championships in Baku, Azerbaijan.
"Today wasn't a high scoring event for me but that was unimportant, I wanted to show my dedication to the city, my family, friends and team" concluded Sherazadashvili.
Spain managed to claim more medals during today including; Alfonso URQUIZA SOLANA (-81kg silver), Adrian NACIMIENTO LORENZO (-90kg bronze) and Angel PARRA (+100kg bronze). Though Spain was most successful in the medal tally, the gold medals contributed to them securing third place overall. Germany topped the medal table, followed closely by France. All in all, a fantastic weekend for the Spanish team and one to remember for the crowd.
---
Podium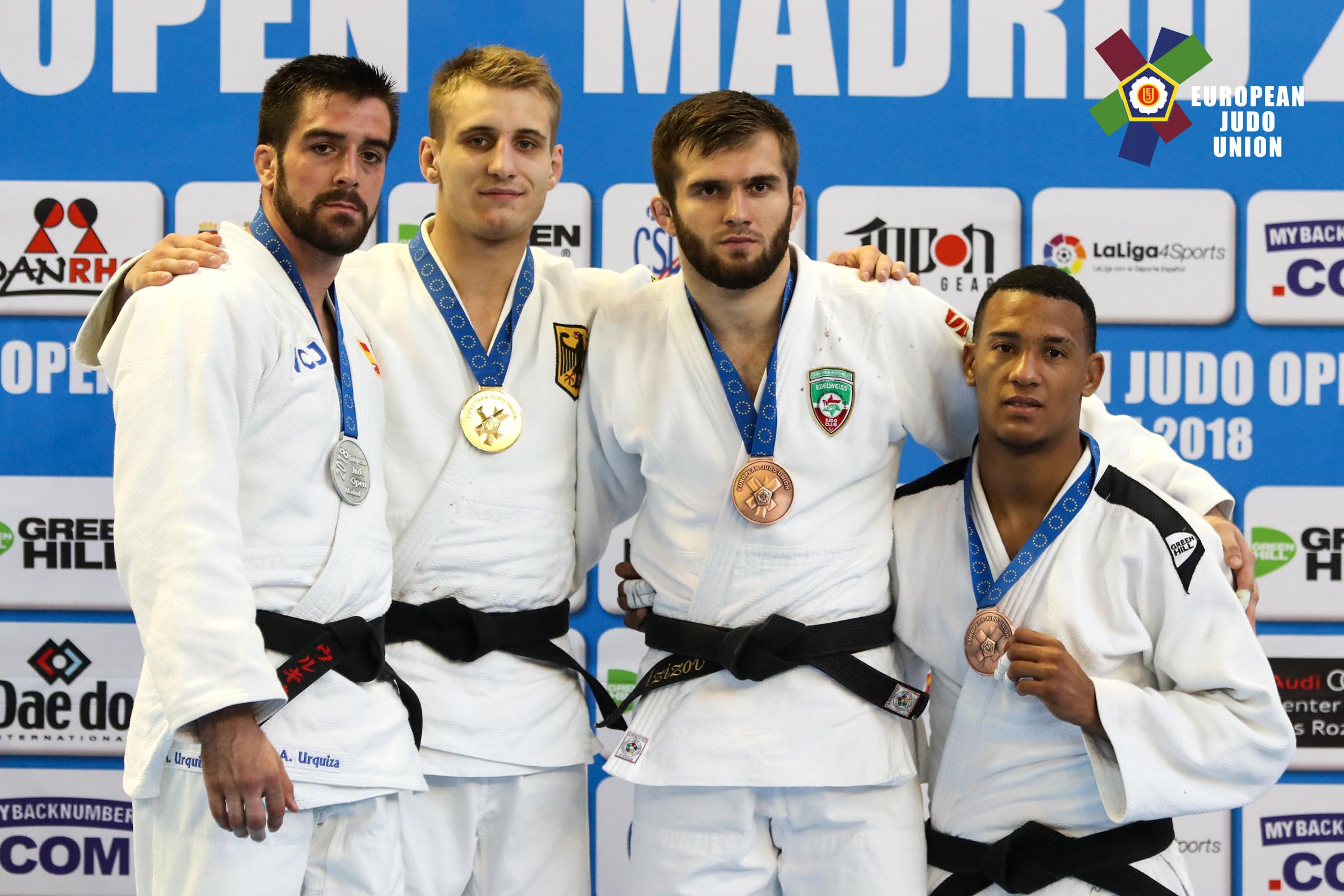 Podium -81kg Category 1. GRAMKOW, Tim (GER) 2. URQUIZA SOLANA, Alfonso (ESP) 3. AZIZOV, Abas (RUS) 3. DEL ORBE CORTORREAL, Medickson (DOM)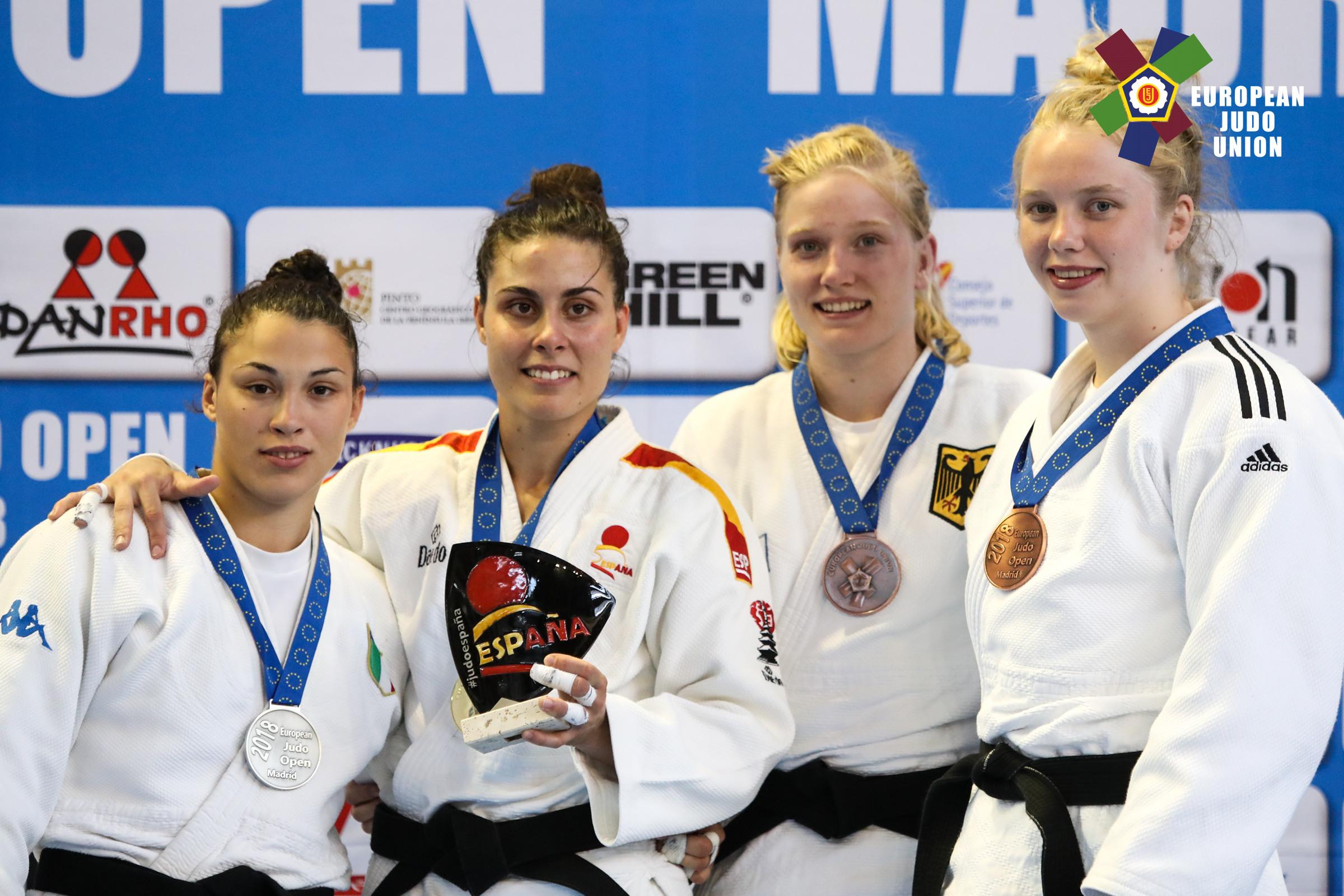 Podium -70kg Category 1. RODRIGUEZ, Sara (ESP) 2. BELLANDI, Alice (ITA) 3. DIEDRICH, Szaundra (GER) 3. JAGER, Hilde (NED)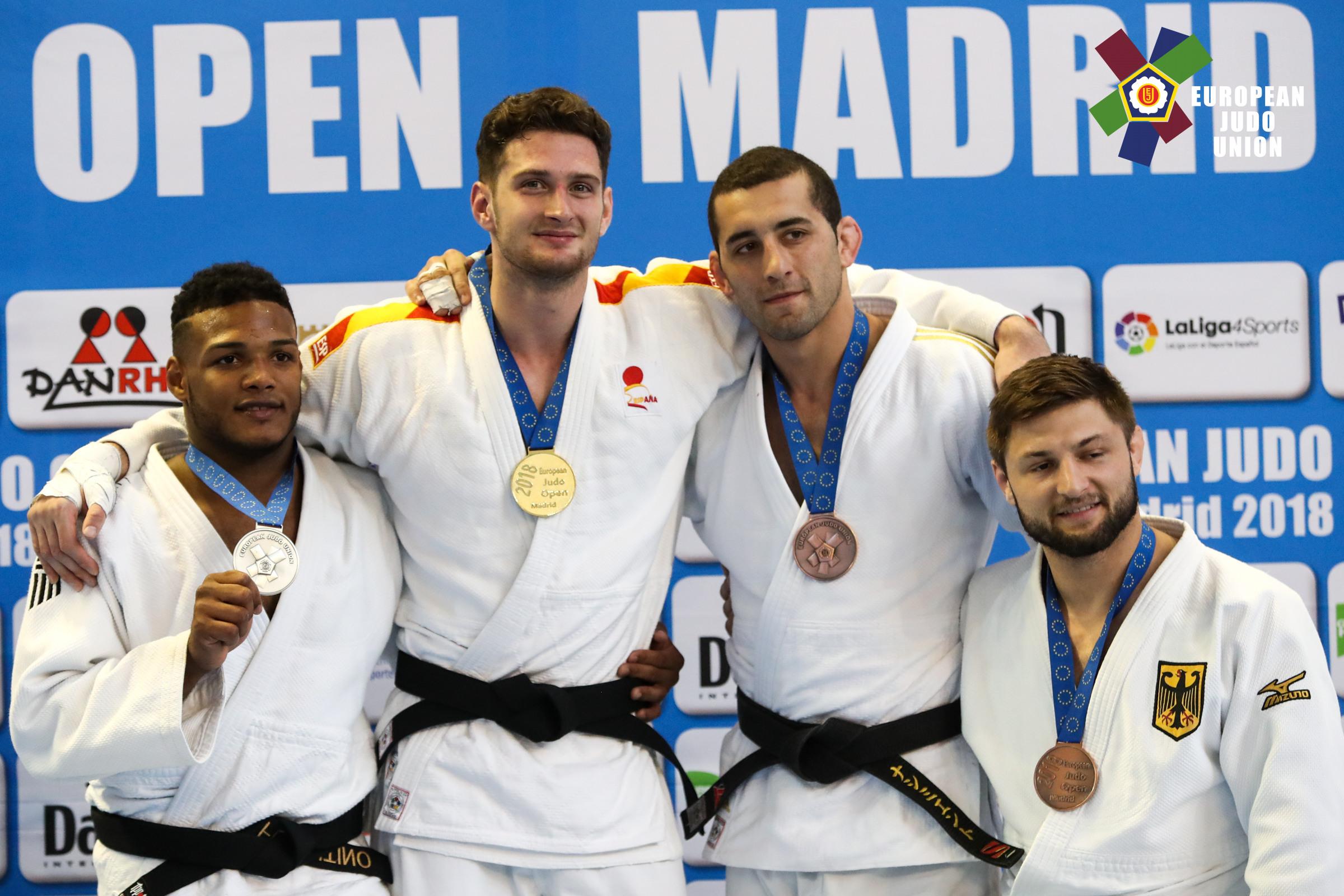 Podium -90kg Category 1. SHERAZADISHVILI, Nikoloz (ESP) 2. FLORENTINO, Robert (DOM) 3. NACIMIENTO LORENZO, Adrian (ESP) 3. ODENTHAL, Marc (GER)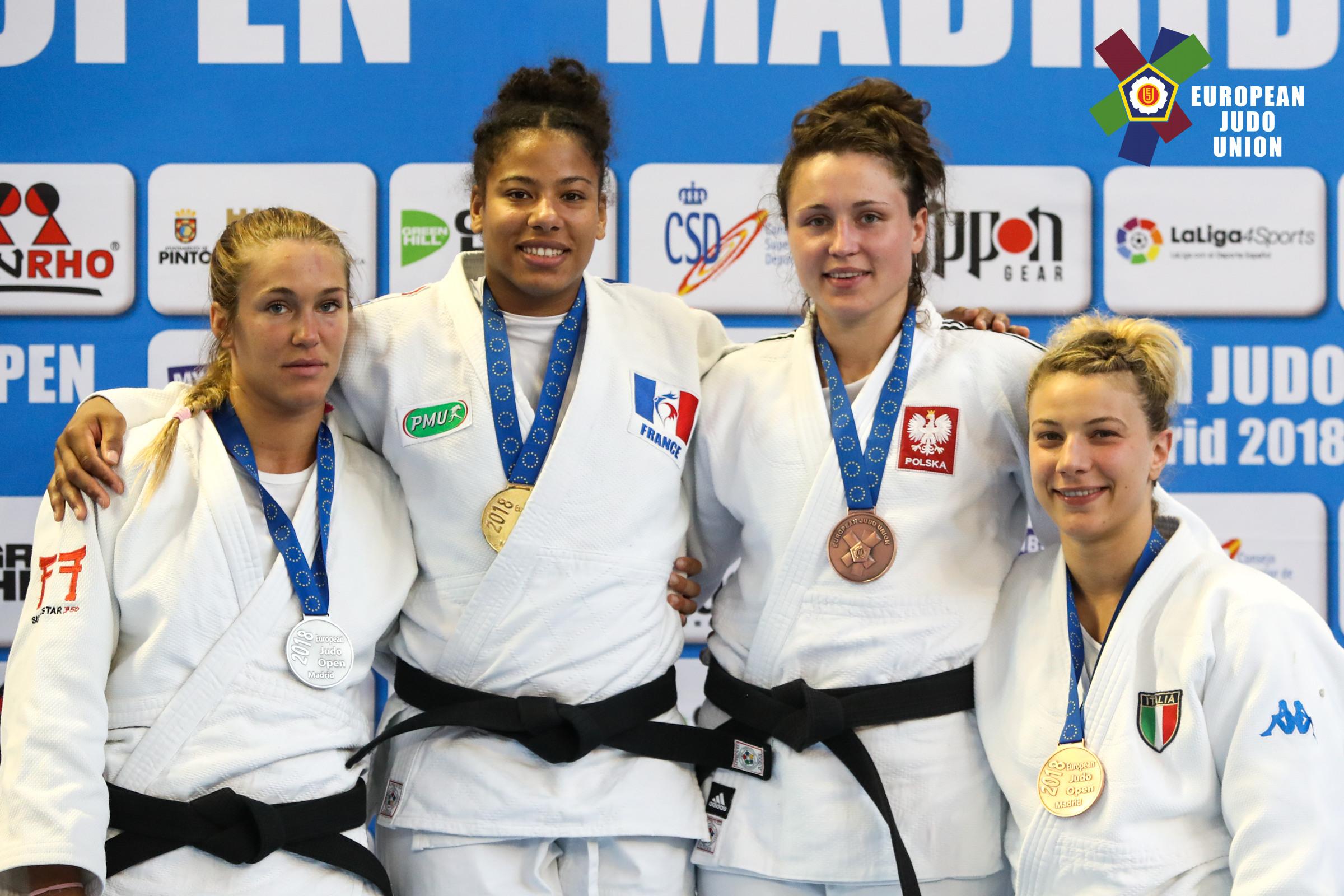 Podium -78kg Category 1. POSVITE, Fanny Estelle (FRA) 2. ROSETTA, Melora (ITA) 3. KULAGA, Paula (POL) 3. FERRARI, Valeria (ITA)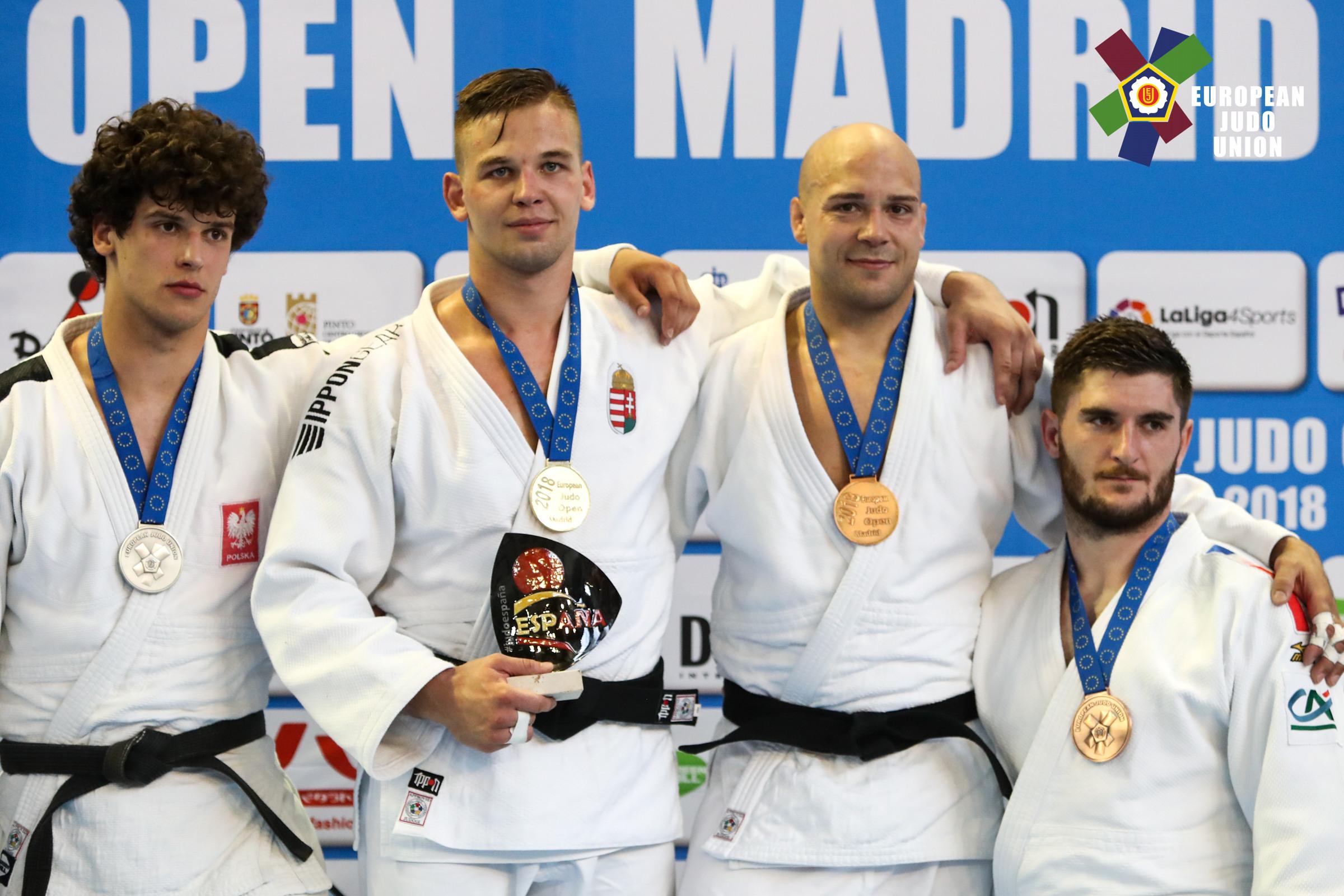 Podium -100kg Category 1. OHAT, Zalan (HUN) 2. SZCZUROWSKI, Kacper (POL) 3. MOSER, Patrik (SUI) 3. TERHEC, Joseph (FRA)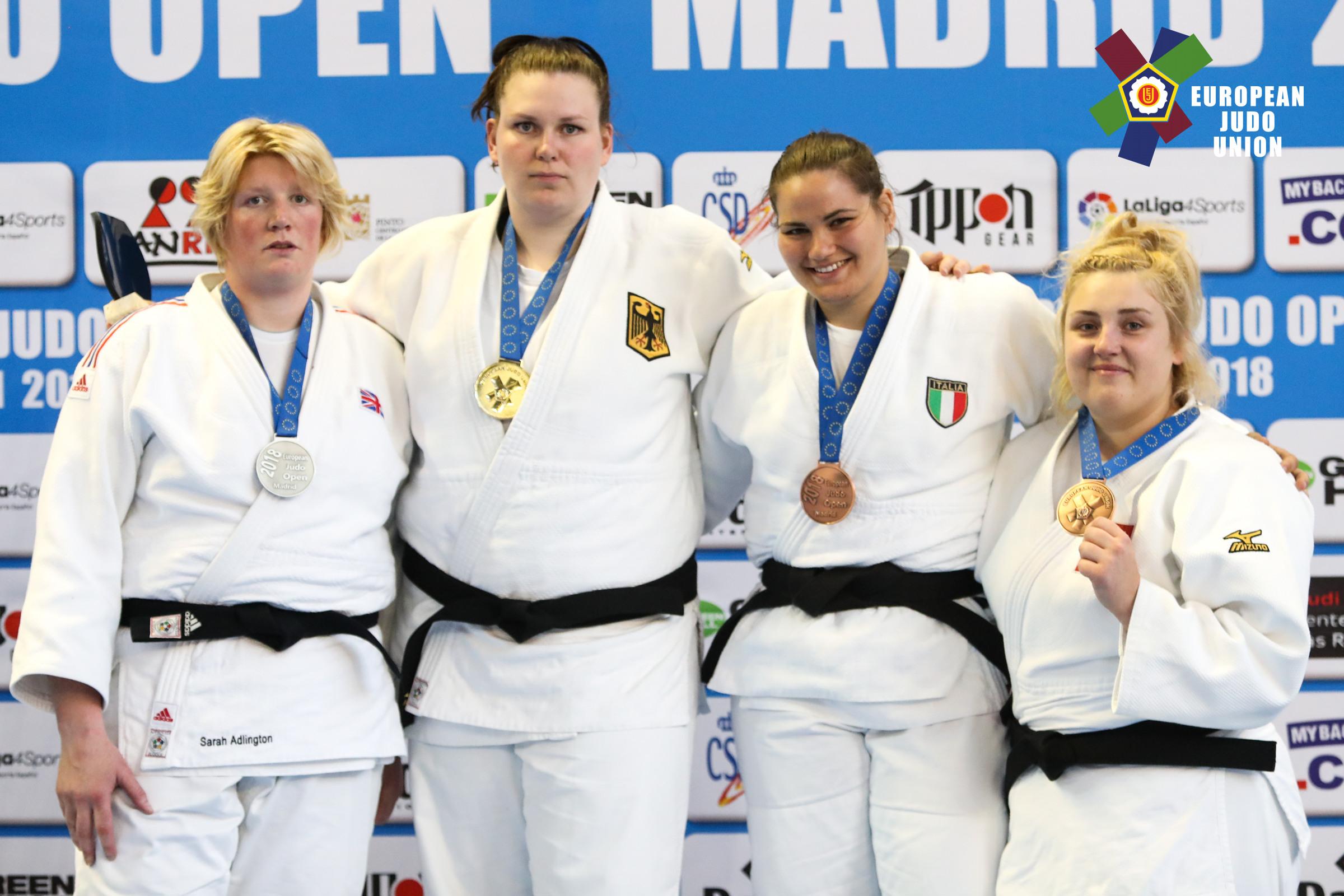 Podium +78kg Category 1. BUESSOW, Kristin (GER) 2. ADLINGTON, Sarah (GBR) 3. MARCHIO, Elisa (ITA) 3. ZALECZNA, Anna (POL)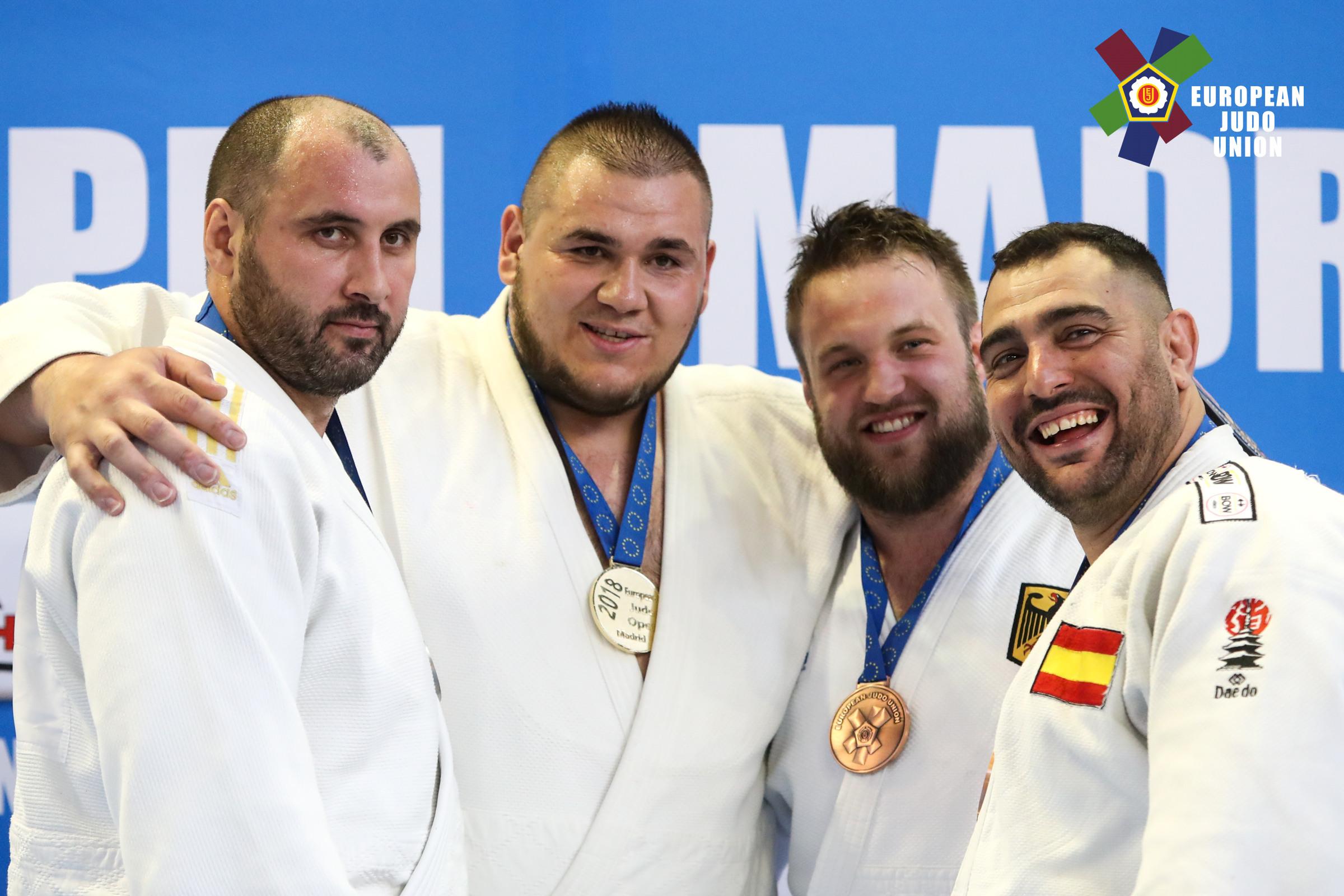 Podium +100kg Category 1. NATEA, Daniel (ROU) 2. BOSTANOV, Soslan (RUS) 3. BREITBARTH, Andre (GER) 3. PARRA, Angel (ESP)
Judoka
---