On Sunday 2023 the European Youth Olympic Festival was officially opened with a ceremonial opening. At the opening ceremony, which sold out in record time, more than 200 performers accompanied the representatives to the competition week, including Joker Out, the Orchestra of the Slovenian Army, Raiven and more than 5,000 spectators. During the festival, the streets of Maribor will be filled with 2,419 representatives from 48 countries, and their competitive performances will be available for viewing free of charge.
Maša ZAVRŠNIK and Maja MUŠIČ had the honour to be part at the EYOF Maribor 2023 Opening Ceremony as representatives of #TeamSlovenia with unforgettable experience in front of 5000 spectators, however Maša had quite important task during Sunday's event.
My trainer recommended me to the responsible persons of the Opening Ceremony and I was chosen. Week after I received the text and we had three days of preparations and rehearsals for the event which happened on Sunday and where I performed. It was really special as this was my first ever speech in front of such big audience and I'm really happy that I've got this opportunity.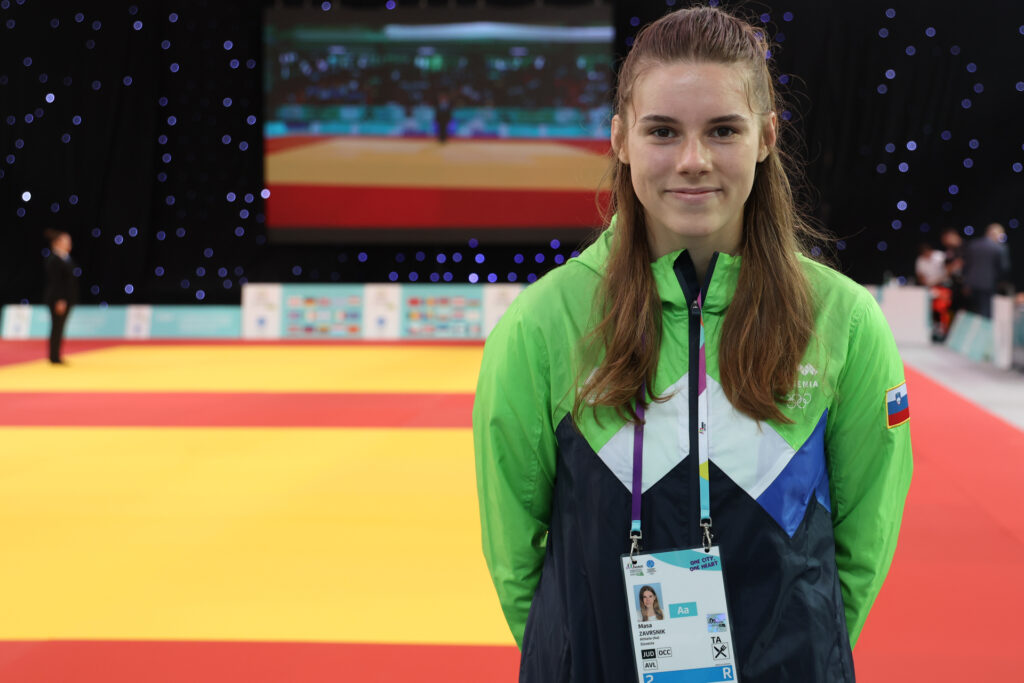 Pressure must be definitely high in such audience, not to mention that there was also the President of the European Olympic Committees, Spyros CAPRALOS, as well President of the country, Nataša Pirc MUSAR.
– Yes, I was really nervous but in the end it was ok. I'm happy that I did it so smooth and without any mistakes. I was really happy, my friends and teammates congratulated me. It was great experience and hopefully I will get more chances in future like this.
President of the Slovenian Judo Federation Lovrencij GALUF explained to us how important is for federation to have judokas participating at the OC and as well how big thing this is for judo in general.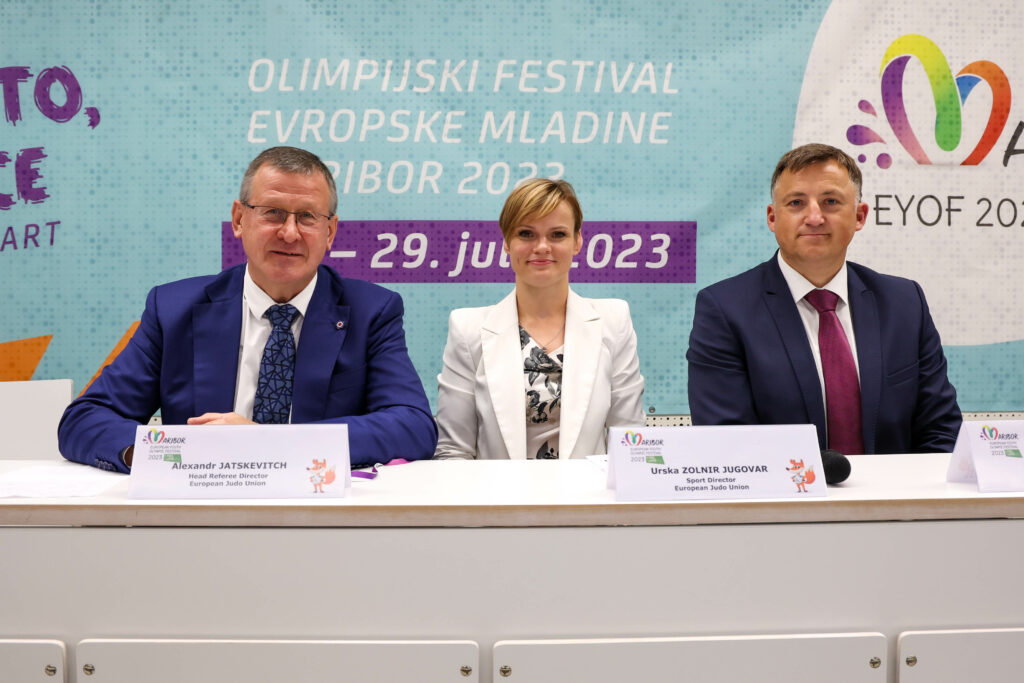 It means a lot for us! It means that we are recognized as federation and as judo as a sport in Slovenia. Maybe this looks like a small things, but these are quite big things for us because not everybody can't attend Opening Ceremony as one of the speakers at such big events. Of course this means an obligation to work more in the future, all of these that we enjoy now is work of the past which began years and years before which started all back in 2004 with Urška ŽOLNIR.
Both, Maša and Maja will compete on Friday at "Ljudski vrt" venue where judo takes place. Maša is from Maribor while Maja is from the place nearby Slovenska Bistrica.
The Slovenian national team represents one of the largest national teams at EYOF. It consists of 196 members, which makes it the largest national team in independent Slovenia that has ever performed at the Summer Olympic Festival of European Youth. They will perform in 11 sports.
Author: Mario Krvavac
---