The Georgians have a strong tradition of winning the +100kg (or super-heavyweight) category at the Tbilisi Grand Prix. And so it was that on this third and final day of competition the hosts turned to
Levani MATIASHVILI
(GEO) to bring them their prize.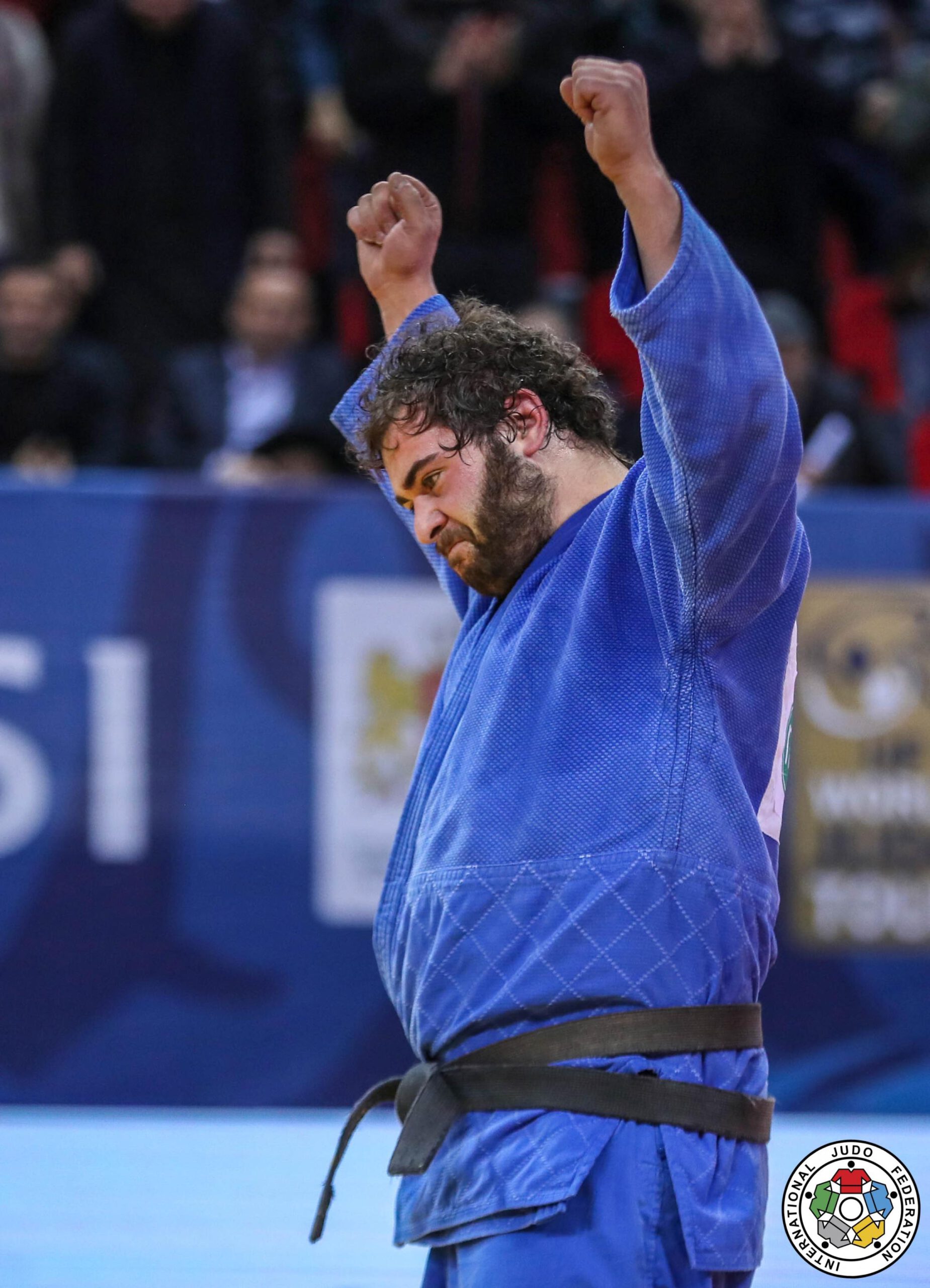 Oddly enough, that rich history has written into its very heart the name of Adam OKRUASHVILI (GEO) who today was seeking a fifth Tbilisi title. Despite his best efforts however, it was not to be the day for one of the crowd favourites.
After a first-round bye, round two saw Matiashvili defeat Ajax TADEHARA (USA) the latter being thrown for ippon with ko soto gari. This put Matiashvili into the quarter-final where he faced team mate Okruashvili. This was a seventh meeting on the IJF World Tour for the pair with Okruashvili leading the head-to-head 4-2. Two scores from Matiashvili was enough for him to take the contest and a place in the semi-final. Next up was
Gela ZAALISHVILI
(GEO) who after 1:35 seconds of golden score was thrown by Matiashvili with o soto makikomi for ippon. In the final Matiashvili faced Aliaksndr VAKHAVIAK (BLR) who was fresh from his semi-final win against number one seed
Roy MEYER
(NED). However, it was Matiashvili who proved, when the contest went into golden score, that after four minutes of extra time, he had enough not only to hold of the attacks of the Belarussian, but to come up with another trade-mark makikomi for the winning score.
Podium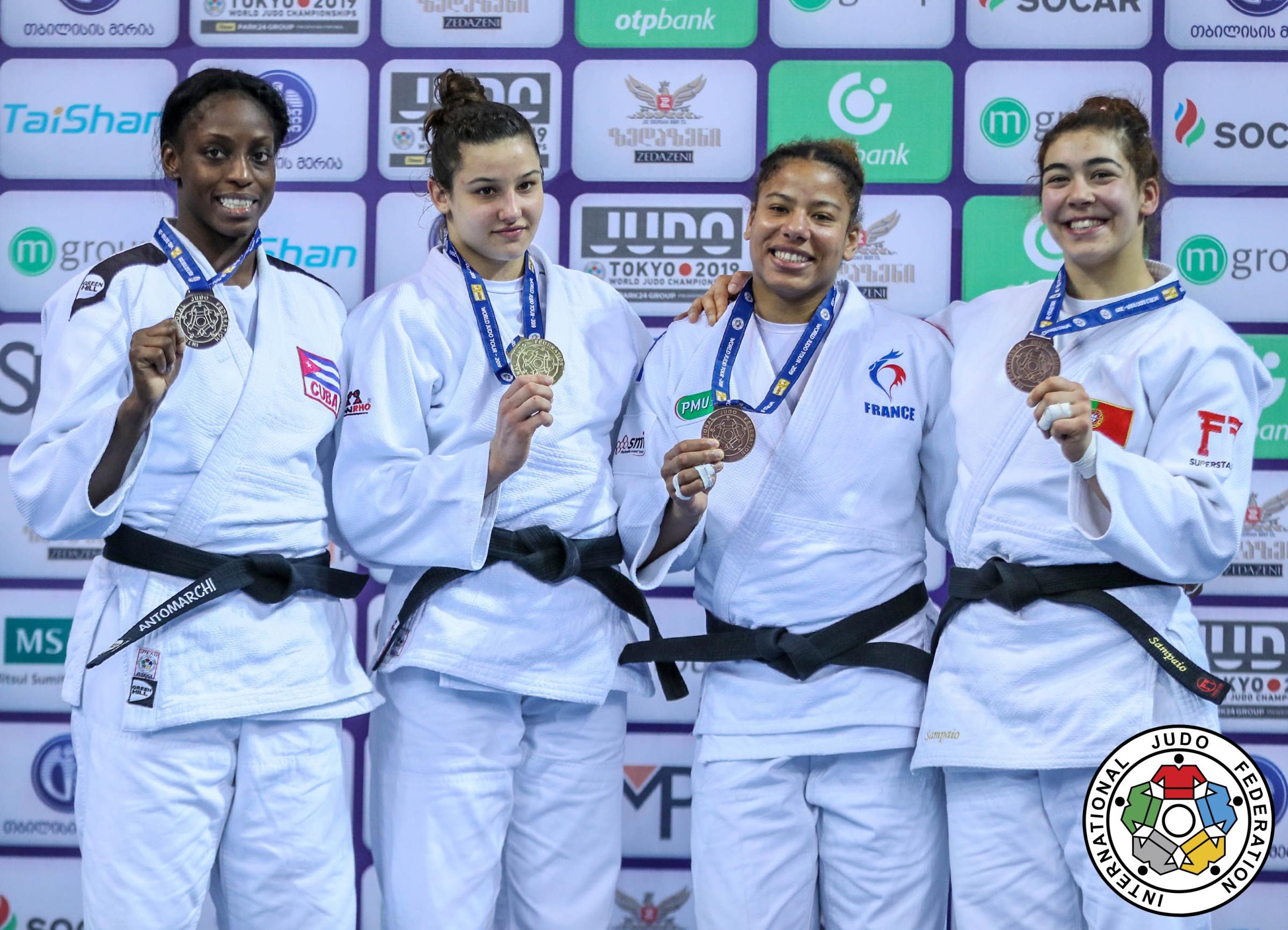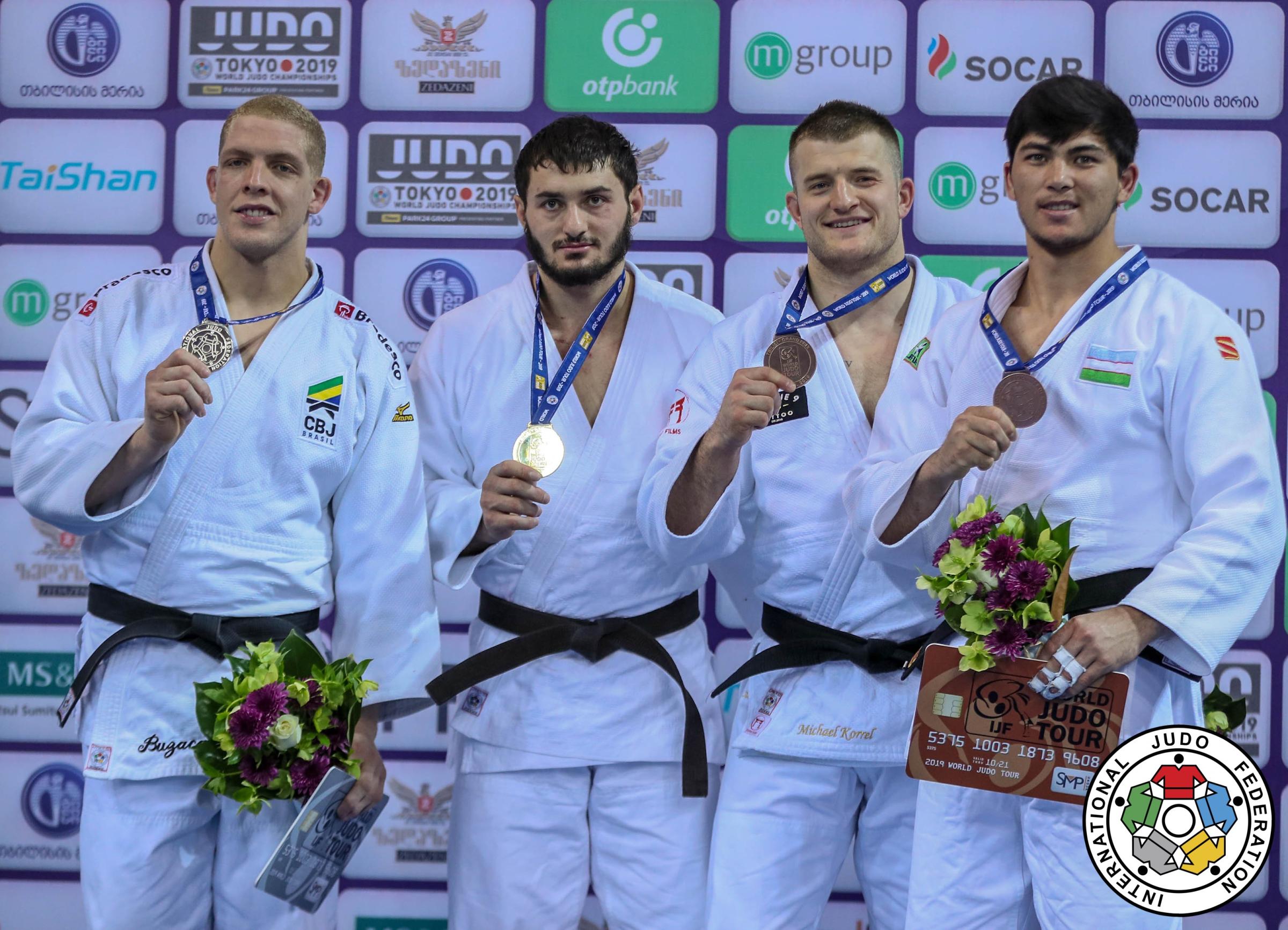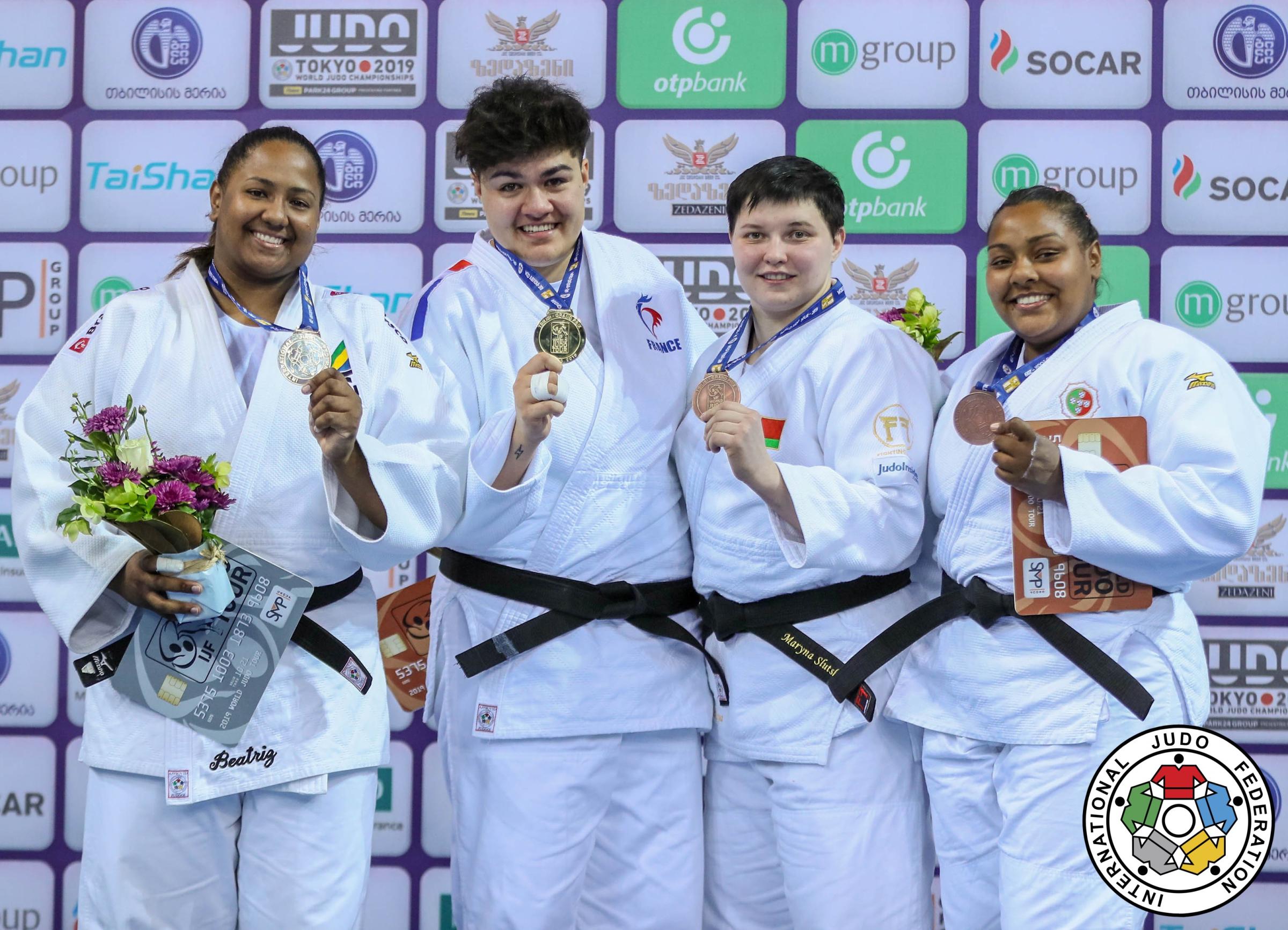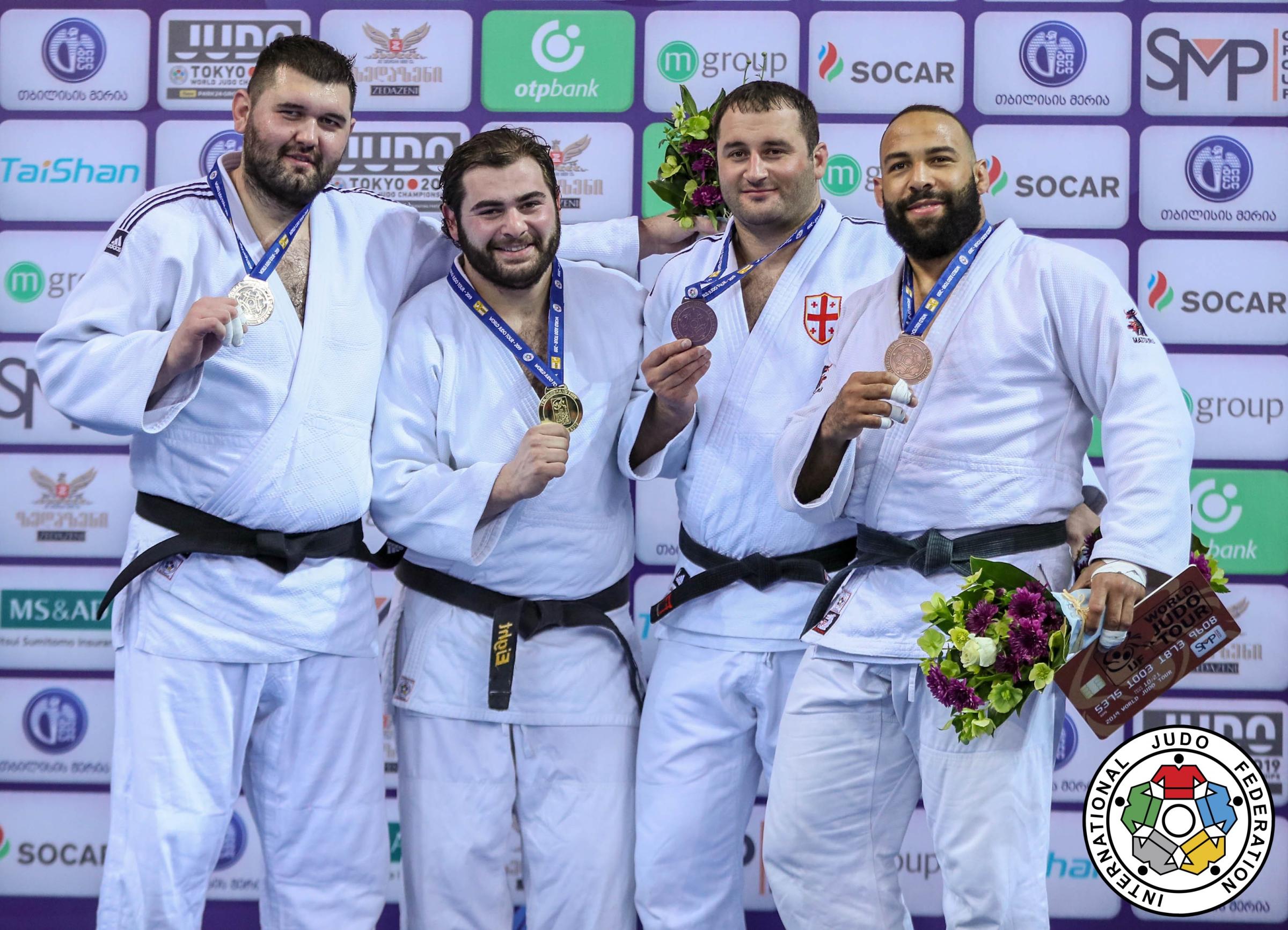 There are, and have for some time been, rumours regarding the training regime (if such a thing exists) of Matiashvili. I any credibility can be given to such things then the question of what Matiashvili could achieve if he were to "get serious' about his training, has to be asked. It was not that long ago that Matiashvili was a bronze medallist at the European championships whilst pretty much at the same time team mate and current world champion
Guram TUSHISHVILI
(GEO) was runner up at the Tunis Open in another weight category. That is all water under the bridge now and it could very well be that this as much as we will see from Matiashvili. It is a pity, given the undoubted talent that appears to have gone unrealised.
Judoka
---