Croatian judokas Barbara Matic and Karla Prodan were named Women Athletes of the Year by the Croatian Olympic Committee (Prodan) and by main daily sports newspaper Sportske novosti (Matic).
Croatia has chosen the best athletes of the year to close out 2020. This is the most representative choice, as it involves hundreds of sports journalists, those who are the most knowledgeable and follow the lives of the athletes every day, and this year there were as many as 287 journalists from as many as 52 newsrooms throughout Croatia.
That is why the Sportske novosti Trophy for the best of the year has a special meaning and status in every sports home. It is so clear that such an act could not have taken place then, as every year, without a special show on Croatian national TV (HTV). This year, a whole sport shone and one lady wrote a special chapter.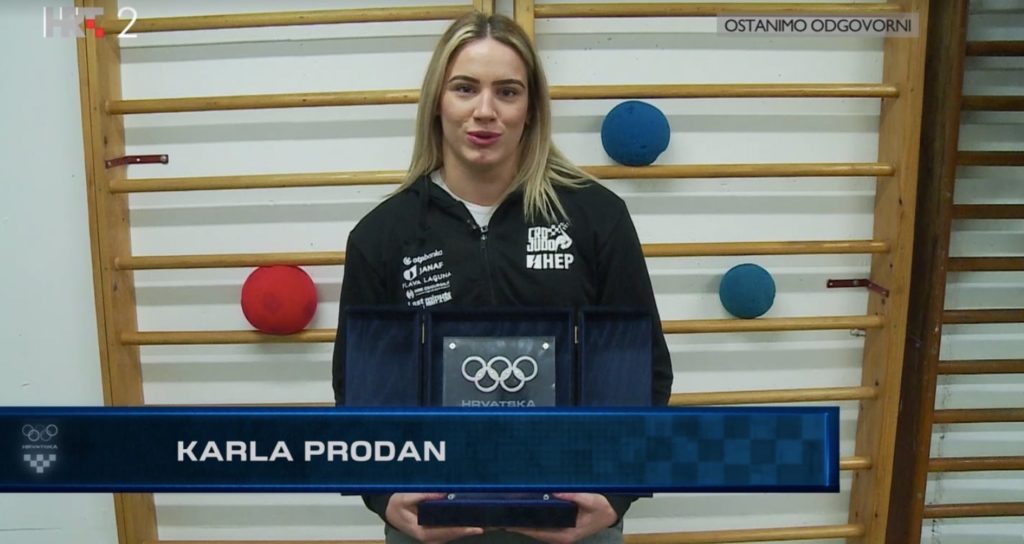 In the Athlete of the Year competition, this year has brought something we haven't had in the past 69 years. For the first time, a martial arts competitor was named Athlete of the Year, thanks to Barbara Matic from Split. At the Grand Slam in Budapest, she won gold in the -70kg category after defeating the current World Champion, Marie Eve GAHIE (FRA); world runner-up, Barbara TIMO (POR) and bronze medallist from the last World Championships, Margaux PINOT (FRA), who is also current European Champion. Can Barbara do more? 119 journalists voted for Barbara, Sportske novosti writes.
The most impressive individual achievements, according to the criteria of the Croatian Olympic Committee, were achieved by the Senior European bronze medallist and U23 European Championship silver medallist, Karla Prodan, reported the Croatian Olympic Committee.
Judoka
Author: Sören Starke
---