Sunshine and 26C city of Dubrovnik is fully ready for their second edition of European Judo Cup. 256 athletes from 24 countries will fight on the Dubrovnik's hot ground.
On Thursday, it was held official press conference for the Dubrovnik's second judo spectacle.
The most recognized name was Brigita Matić, current World U21 Champion from Abu Dhabi.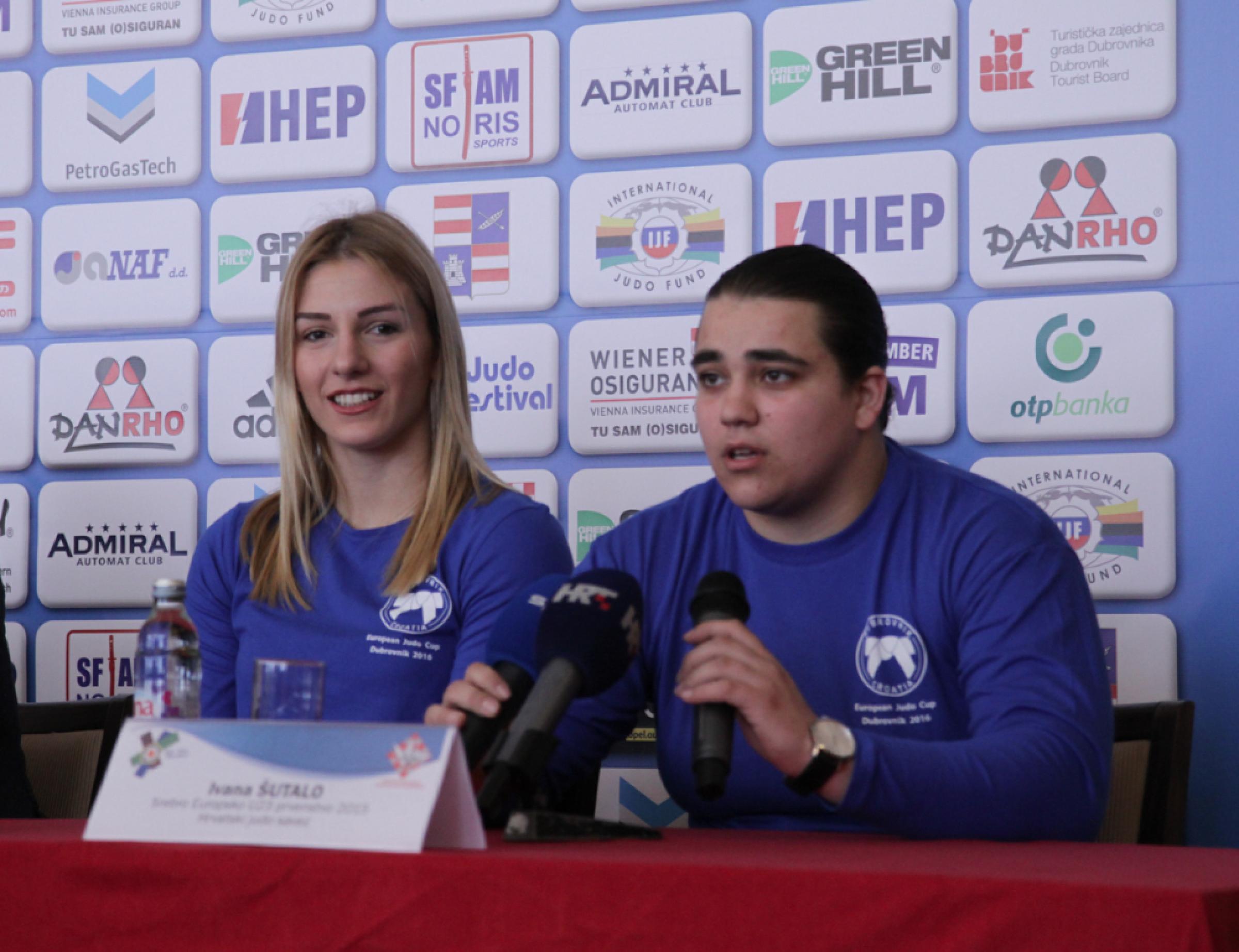 "It's always a pleasure to come in Dubrovnik. This will be good preparation for the tournament's later in the season as well for the Europeans in Russia. Of course as a current World Champion I would like to catch a medal in Dubrovnik, but the goal is always gold medal." – Brigita Matic said.
Dubrovnik will have a pleasure to see in action 2012 U66kg European Champion, Alim Gadanov of Russia, who is registered in U73kg category.
Silver U23 European medalist, heavyweight Ivana Šutalo said: "It's really special to fight in my home town in front of my fans. Last year I won silver but this year I want gold and nothing less than that!"
Besides the European Cup in Dubrovnik, Croatian Judo Federation already organized European Cadet Cup early in March, while later in June they will host first Judo Festival in Croatia ever. After the summer season the CJF will have another edition of the IJF Grand Prix which will be held in the end of september.
---