Last year Barbara MATIC (CRO) made history when taking her world title in Budapest and she managed to remain the reigning champion in Tashkent. As if this feat wasn't impressive enough, the excitement surrounding the final was justified as she was meeting her 21 year-old team mate and surprise of the day, Lara CVJETKO.
The youngster is in her first year of seniors and has already demonstrated her capabilities and the potential for her future. But first, let's look at Matic.
There are no words to describe how I feel about a second world title, I am just really happy, I can't imagine what else to say. When I won in the semi final I thought YES YES only YES! I spoke with my father then but now, I can't wait to speak to my family and friends.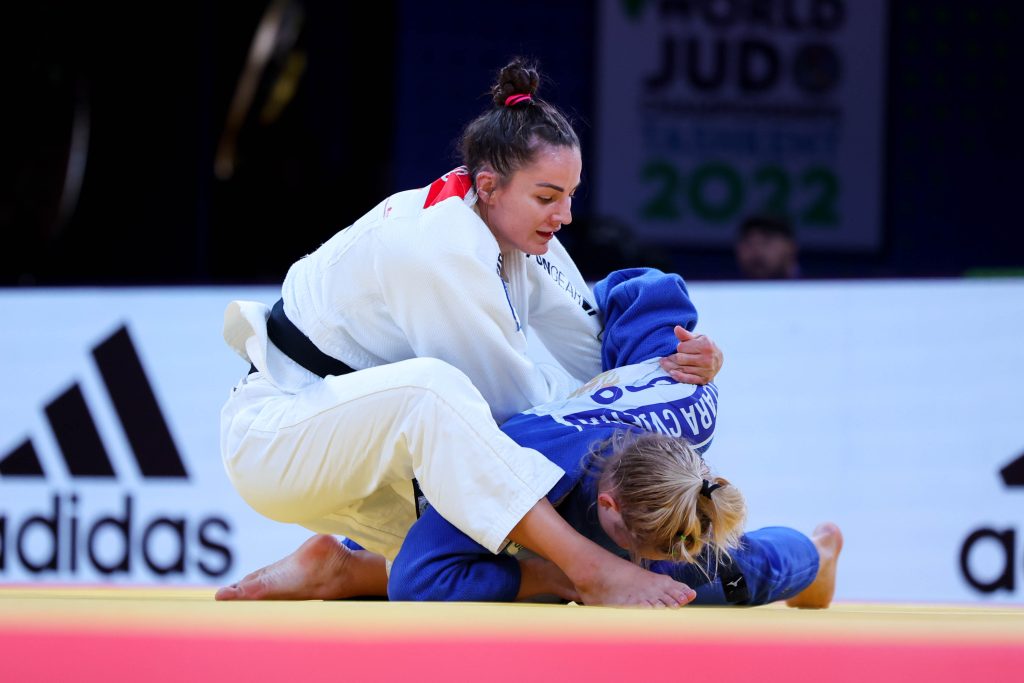 How did you feel knowing you were going in the final to fight against team mate Lara?
Mentally, the final was the most difficult for me. We train together and fight a lot but today I knew exactly how she was feeling, coming in to the final with nothing to lose. It was the worst fight for me, we are friends, colleagues, everything. I felt that maybe I was under more pressure to perform because of my back patch.
As the contest was concluded, a win for Matic with an armlock submission, the arena cheered for both. The pair embraced and were happy to have this moment in history for the Croatian team. Cvjetko's reaction in her semi final as her Japanese opponent was that of shock, she simply couldn't believe that coming in to the tournament unseeded, she managed to be in the final.
There were no expectations for me, this is my first year as a senior. I was unseeded and had my first fight against Margaux PINOT and she is a great athlete. I was still at home, so I was preparing for this, of course I worked really hard butI was under no pressure. The semi final, I had so many thoughts running through my head, how I would win but then she broke off the grip and I was in shock.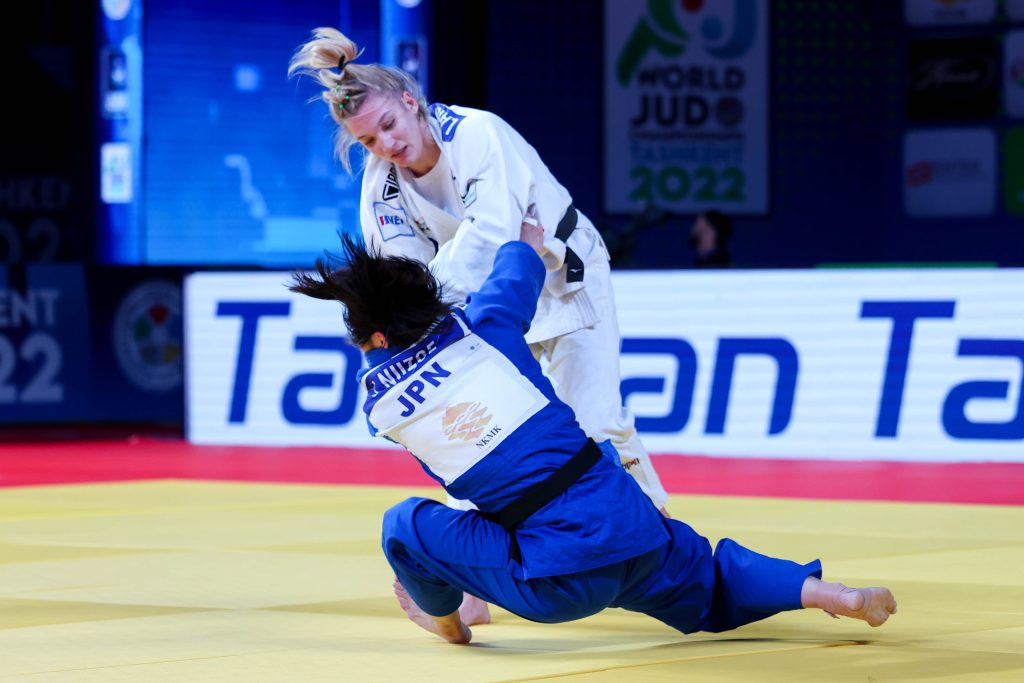 I think today I proved what I am capable of and the training I have been doing to prepare. I may have beaten Pinot but I didn't feel satisfied, I didn't show what I could so but my day was better, fight by fight, after the quarter finals I felt I fixed my mistakes.
Judoka
Author: Thea Cowen
---