The opening ceremony of the European Veteran Championships 2023 took place this afternoon where the Major of Podčetrtek, Mr. Peter MISJA was also present. Mr Misja, who has practiced judo himself during his high school years, has been in office for 18 years and generated an enormous development of sporting culture. The Major shared his delight of hosting this event whilst he briefly celebrated his birthday with the judo family.
It means a lot for our local municipality to host such an event. We are a small city, but we are very active with organising different sporting events. We have organised several European Championships and we are very proud that judo is a regular event in our calendar. We have increased the number of tourist staying in our area by half a million per year. Daily, 1200 tourists are staying in our city.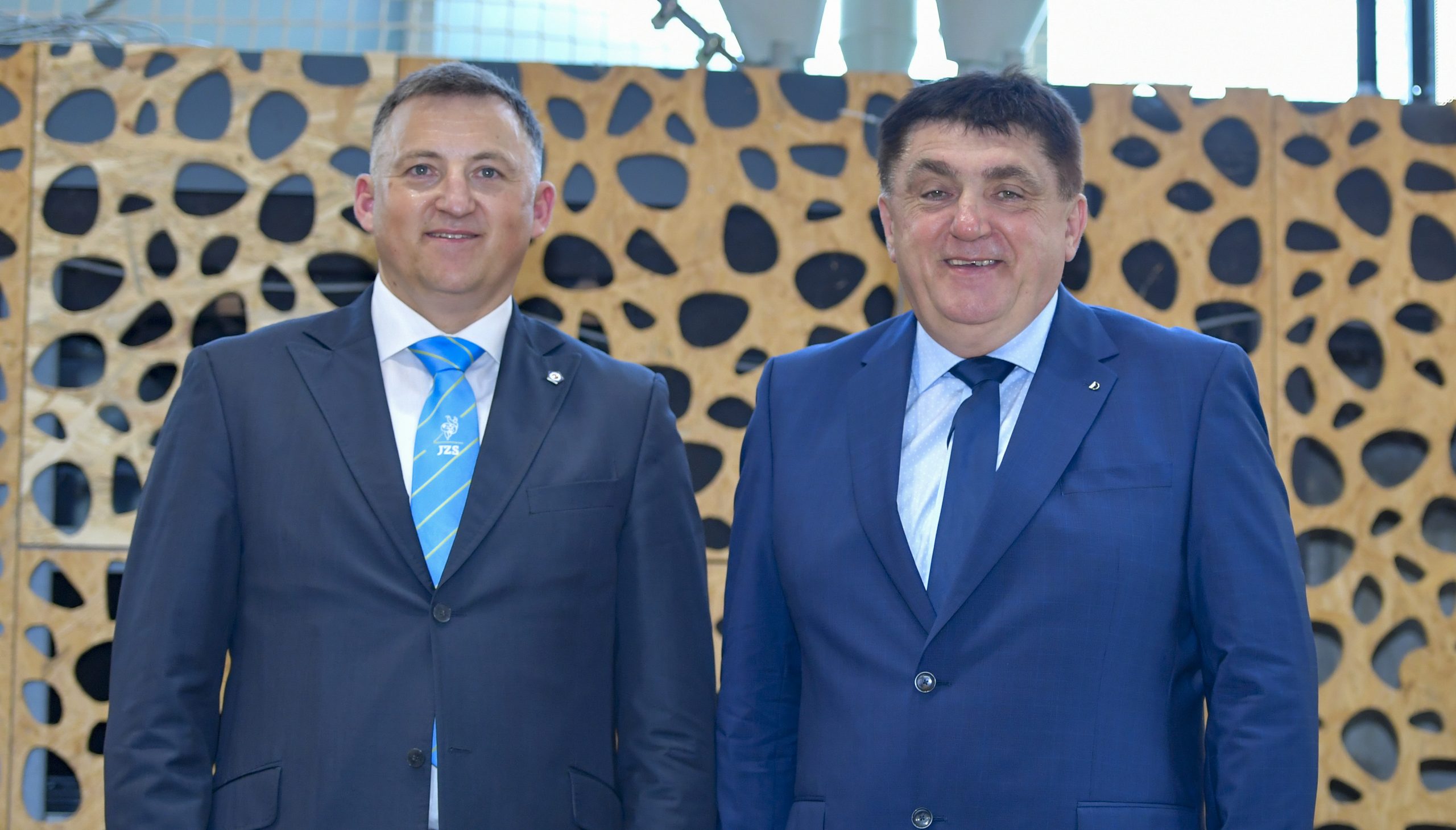 The President of the Slovenian Judo Federation, Mr Lovrencij GALUF and the Mayor of Podčetrtek Mr. Peter Misja.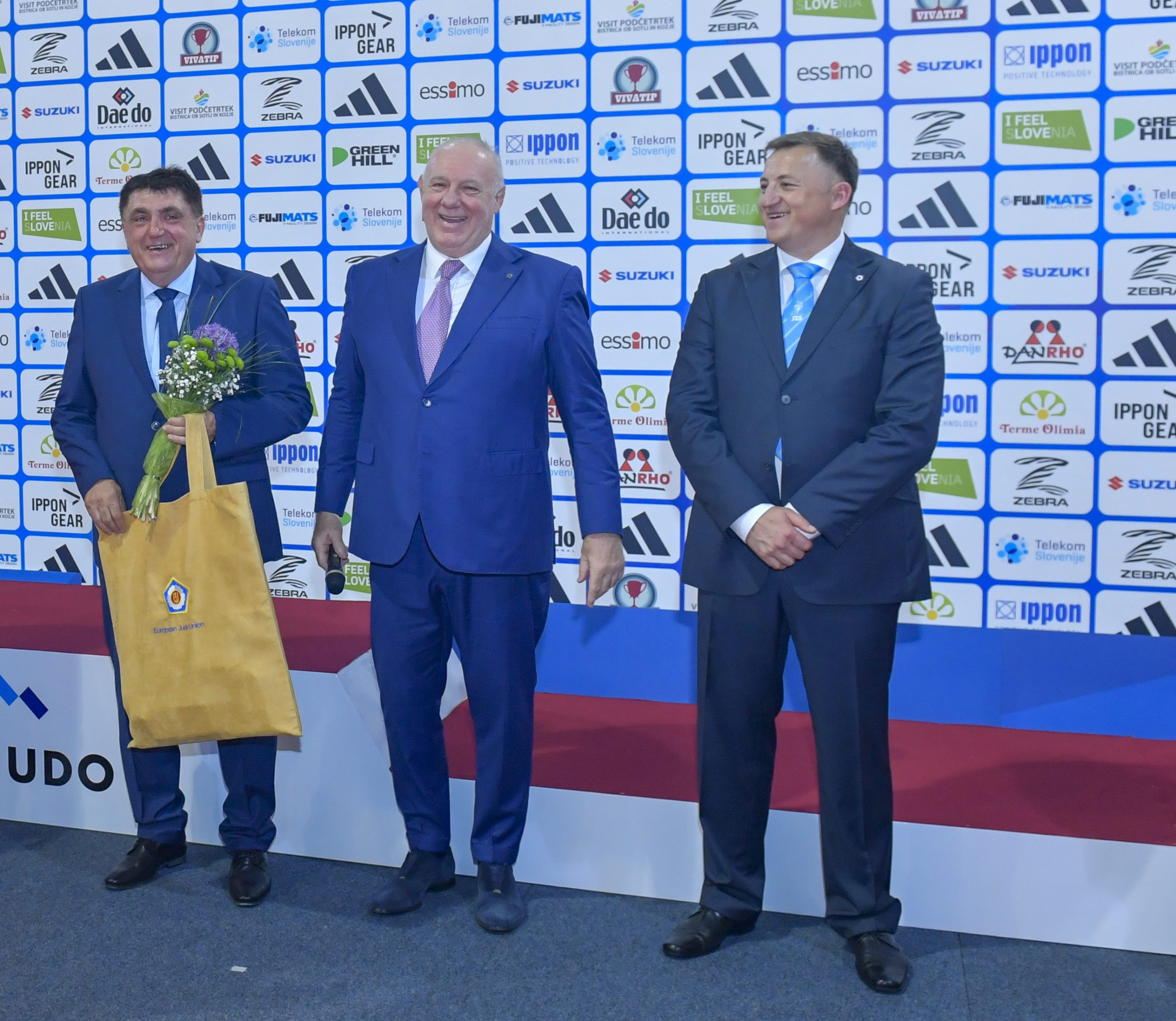 From L-R: Mayor of Podčetrtek, Mr. Peter MISJA; President of the European Judo Union, Dr. TOTH Laszlo; President of the Slovenian Judo Federation, Mr Lovrencij GALUF.
Sports Hall Podčetrtek, where the European Veteran Championships 2023 is currently held, was build in 2009 and cost approximately 4 million euros. The investment was surely worth it as the hall is continuously fully booked a year in advance, hosting numerous sporting events and other functions. Mr Misja also actively played basketball and football for several years and he is extremely proud of the development of sport locally. He further revealed that the city of Podčetrtek invests extra funds for sport teachers to develop sport and create an active sporting culture in the area. The Major is enthusiastic about having judo in the area, mainly for its disciplined values. Furthermore, Mr Misja is extremely proud to show that a small town can do great things.
The President of the Slovenian Judo Federation, Mr. Lovrencij GALUF, also shared his gratefulness.
I must say we are really proud that we can host and event with such a positive energy and also judoka felt this positive energy that we give to the judo family. We are extremely happy to see great fights too, a lot of throws a lot of ippons, You can see there is not a lot of tactics involved in the fight and it is very nice to see it. Overall, we are really happy.
Author: Szandra Szogedi
---