It is, admittedly for Europeans, not the easiest of places to get to, but once here, Hohhot, the capital of Inner Mongolia Autonomous Region in northern China, which lies between the Yinshan Mountains and the Yellow River, provides excellent facilities. Perhaps the distance and time difference makes competing that little bit more difficult. Or it could be that the sheer numbers of high-quality competitors from the likes of China, Japan, Mongolia, the Republic of Korea and the People's Republic of Korea is the stumbling block. Whatever the reason, winning gold in Hohhot proved once again elusive at least on the opening day of the latest edition of the Hohhot Grand Prix.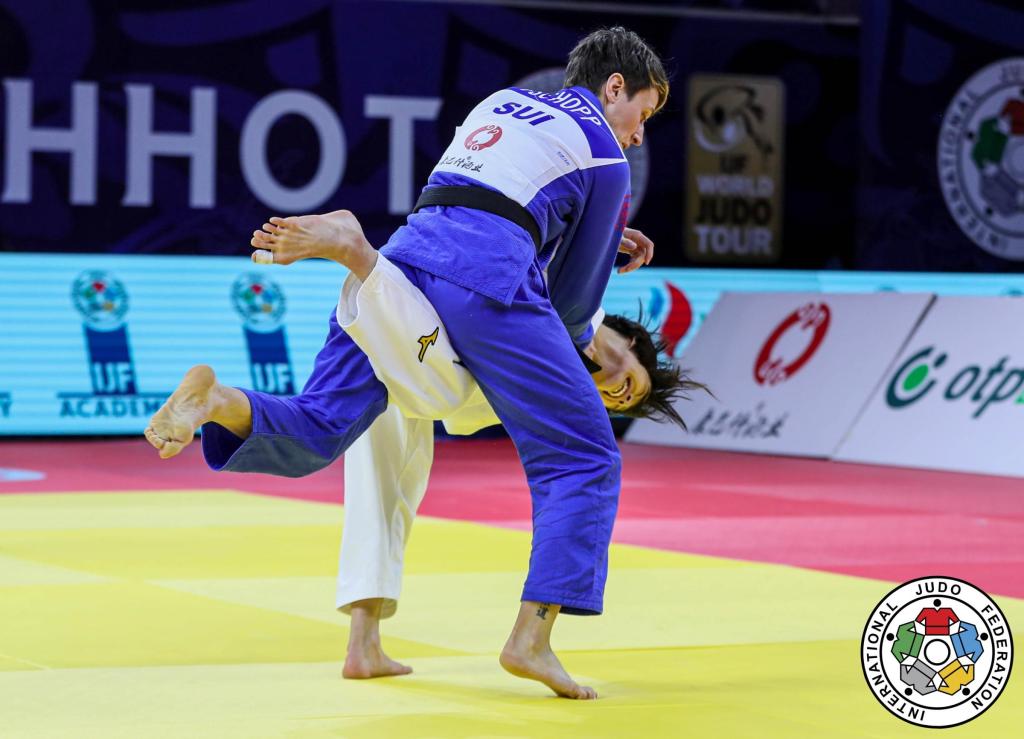 There were three opportunities for gold on day one, the first coming to world number 8 and number 3 seed here Evelyne TSCHOPP (SUI) in the -52kg category. In the final the Swiss player had a first ever meeting with current world champion ABE Uta (JPN) but was thrown for ippon with uchi mata. Despite her loss, Tschopp may nevertheless be pleased (after 5th and 7th place finishes) at having taken her first IJF Tour medal of 2019.
Next to take centre stage was Aram GRIGORYAN (RUS) who in the -66kg category began the day seeded number 3. In the final he faced number 8 seed KIM Limhwan (KOR) who in fairness to him had done the difficult work by disposing of both number 1 seed GANBOLD Kherlan (MGL) and number 4 seed Abdula ABDULZHALILOV (RUS). But Kim managed to frustrate Grigoryan with a series of tactical manoeuvres that saw the young Russian collect three shido to leave him having to settle for the silver medal.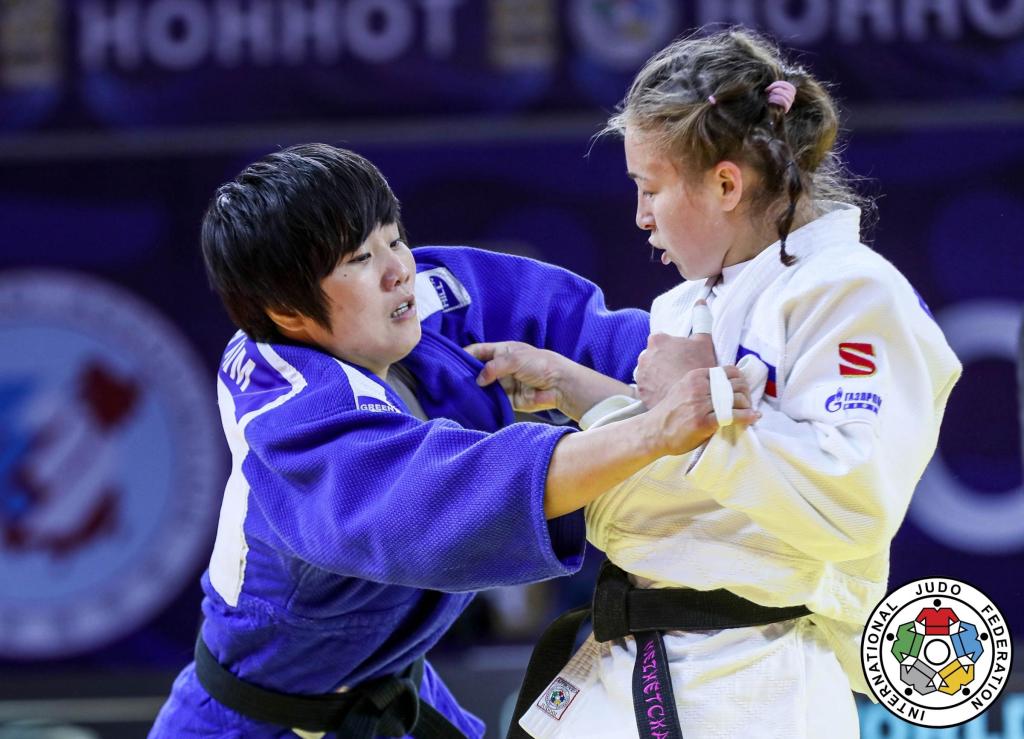 Also making her way to the final with an impressive throwing display was Daria MEZHETSKAIA (RUS) in the -57kg category. Her opponent was KIM Jin A (PRK) who was making only her second ever appearance at a Grand Prix. However, that lack of experience did not stop her from demonstrating that she too had some throwing skills to take note of as she threw Mezhetskaia for ippon with seoi toshi. Mezhetskaia is yet to win a Grand Prix and picked up her third silver. Perhaps next time.
PODIUM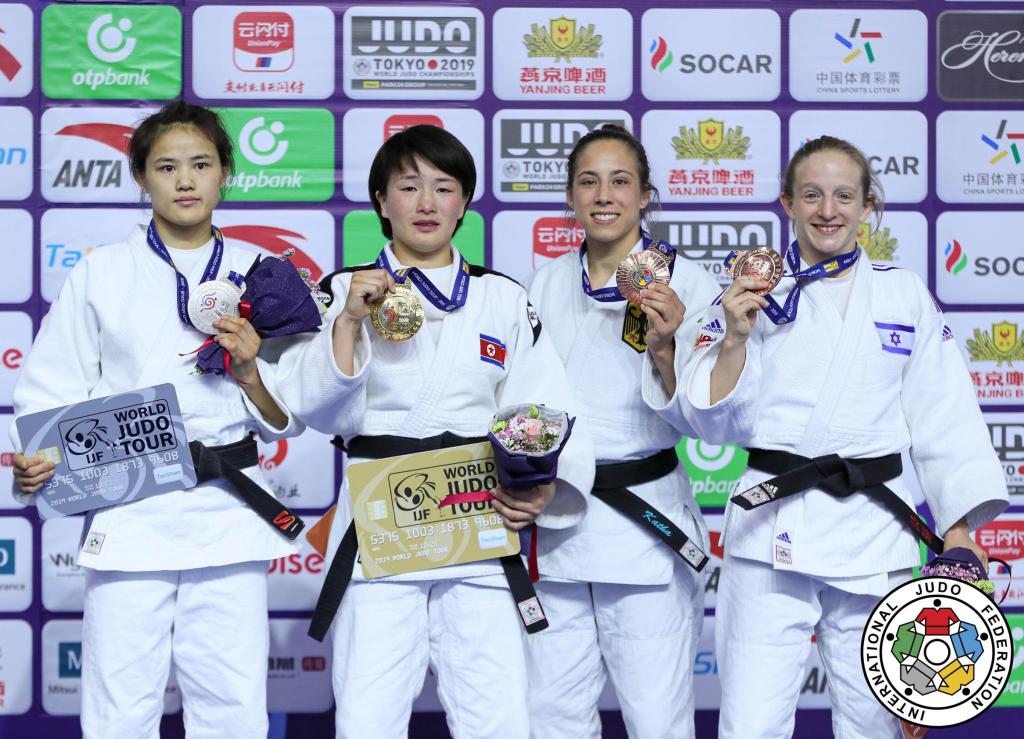 -52 kg1. ABE, Uta (JPN) 2. TSCHOPP, Evelyne (SUI) 3. GUICA, Ecaterina (CAN) 3. PRIMO, Gefen (ISR)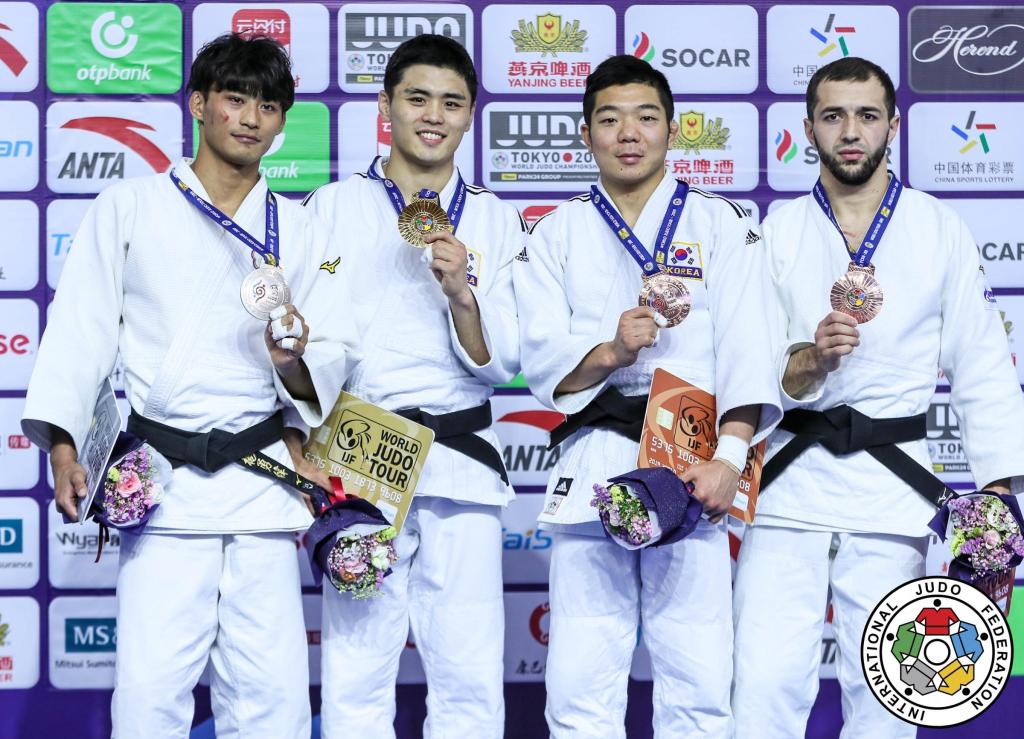 -60 kg1. KIM, Won Jin (KOR) 2. YANG, Yung Wei (TPE) 3. CHOI, In Hyuk (KOR) 3. OGUZOV, Albert (RUS)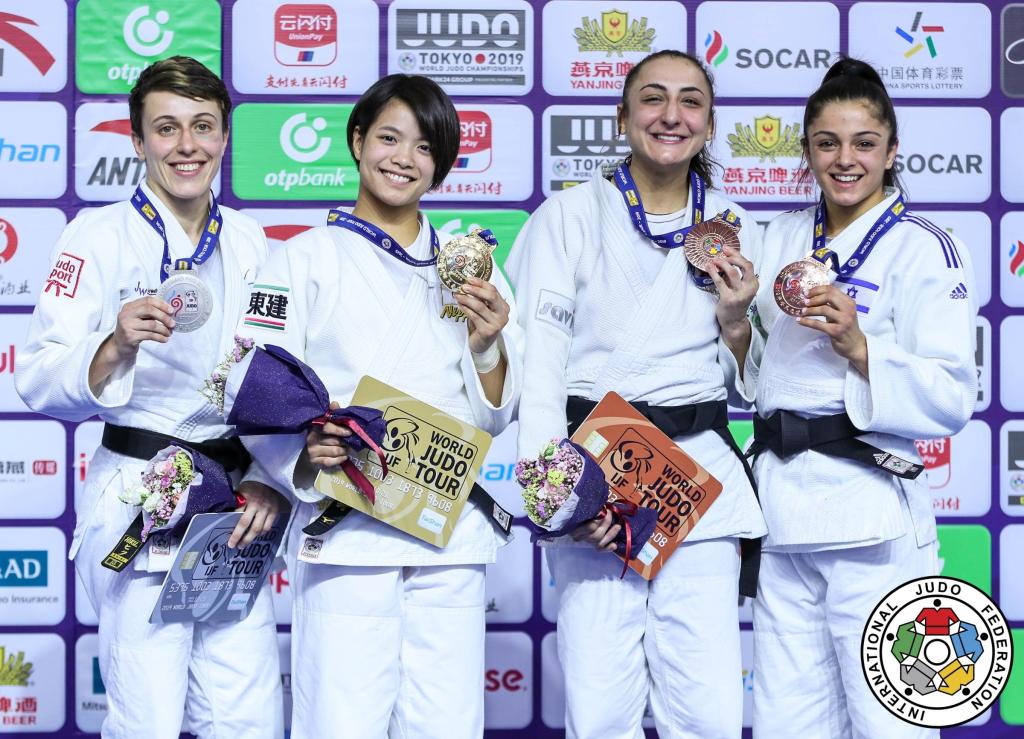 -57 kg1. KIM, Jin A (PRK) 2. MEZHETSKAIA, Daria (RUS) 3. KLIMKAIT, Jessica (CAN) 3. LU, Tongjuan (CHN)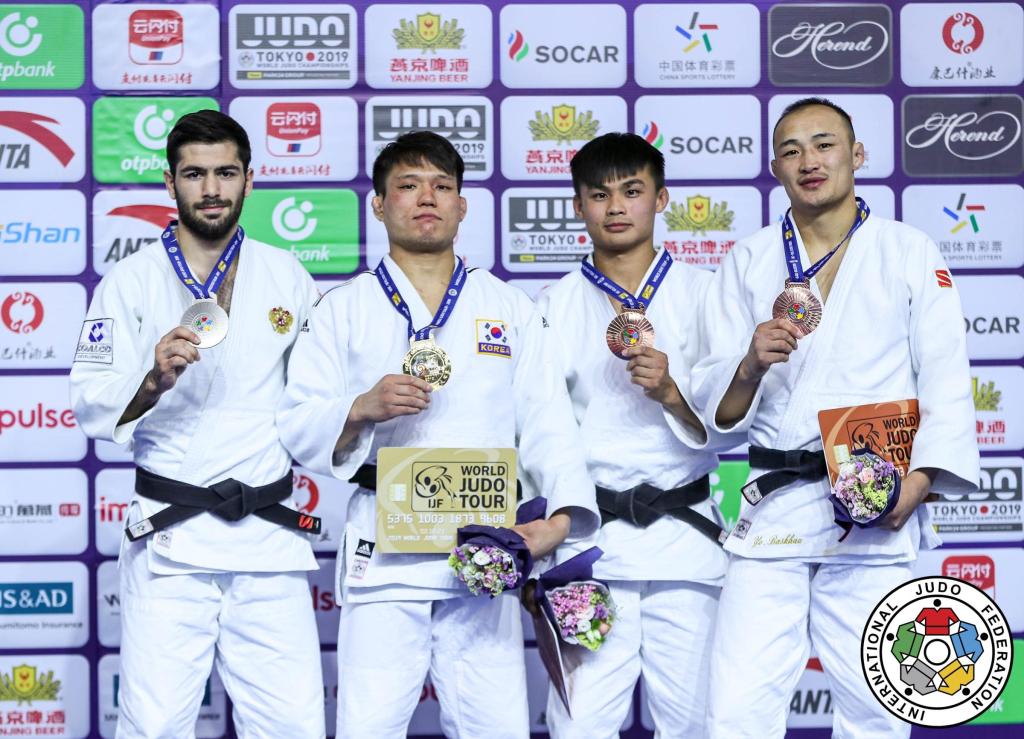 -66 kg1. KIM, Limhwan (KOR) 2. GRIGORYAN, Aram (RUS) 3. TSAI, Ming Yen (TPE) 3. YONDONPERENLEI, Baskhuu (MGL)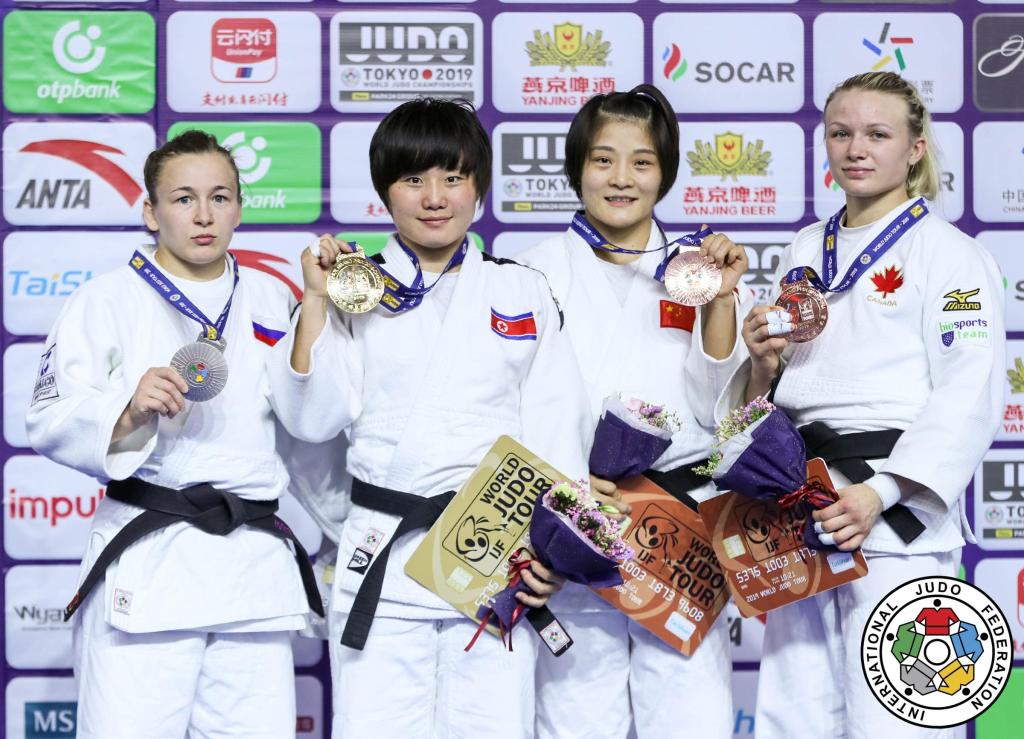 -48 kg1. JON, Yu Sun (PRK) 2. XIONG, Yao (CHN) 3. MENZ, Katharina (GER) 3. RISHONY, Shira (ISR)
There were bronze medals too for Albert OGUZOV (RUS) in the -60kg category; and in the -48kg category for Katharina MENZ (GER) and Shira RISHONY (ISR). There was also a third World Tour medal in 2019 for Gefen PRIMO (ISR) as she collected a bronze medal in the -52kg category.
---