MEET THE CHAMPIONS is an exclusive EJU project which allows you to have an insight look of the life of a champion. In these series, we will show the person behind the champion. Famous athletes will show you around their home as well as around their dojo. Furthermore, they discourse about their deeper thoughts of their career. The first champion is Lukas Krpalek from the Czech Republic.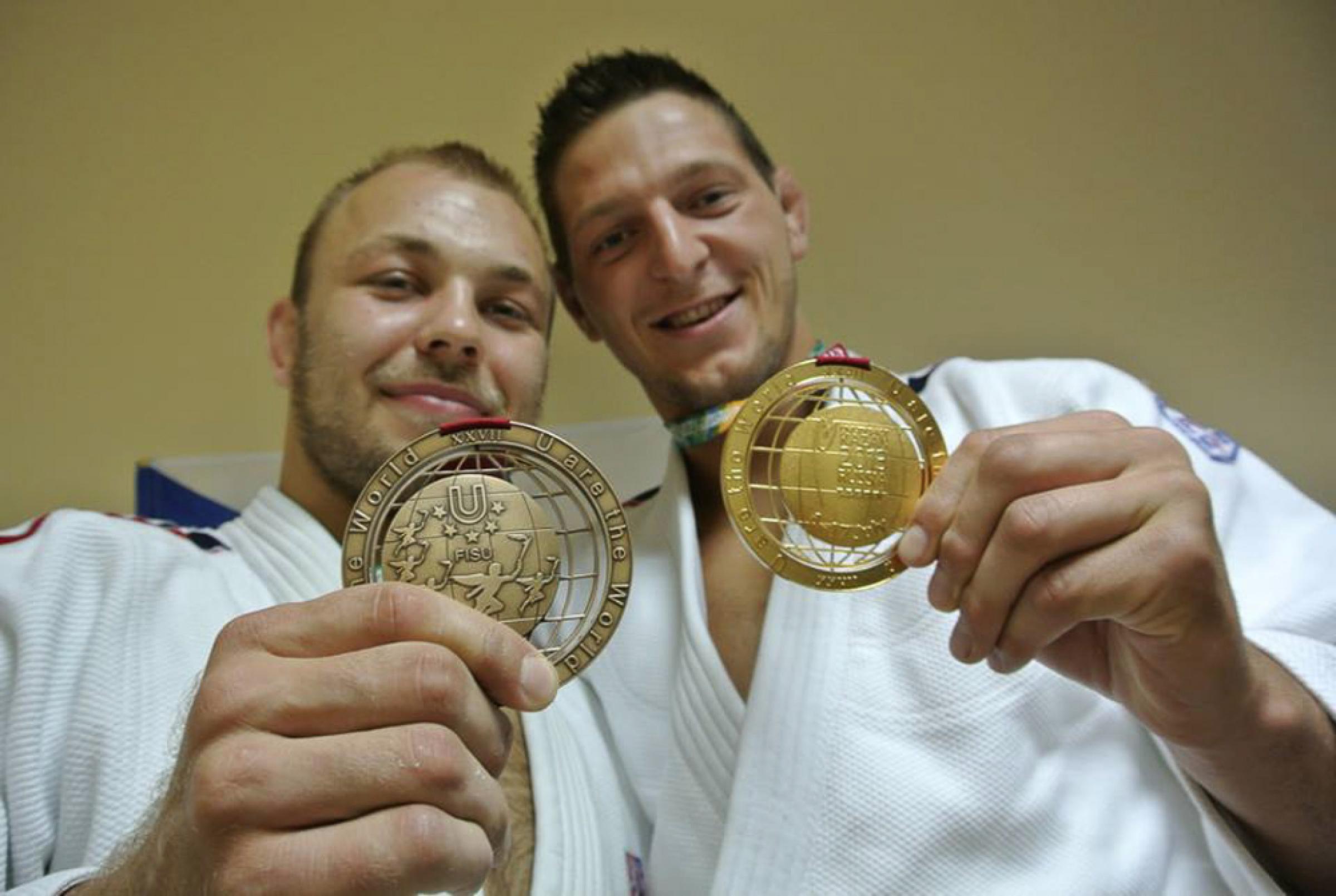 Lukas considers his golden performance at the 2009 Bucharest World Cup [now listed as European Judo Open] as his first remarkable success.
The year 2015 was a roller coaster for Lukas. Not only did he have to overcome several injuries but his best friend, Alexander Jurecka, who was almost like a brother to him, passed away. The pair had spent their entire Cadet and Junior years together and besides, when they had time, they were friends away from judo. When he [Sasha] passed away last year in Italy during a scuba diving holiday, it really hit the whole team, but especially Lukas given their long friendship. In 2016 the team began to focus on winning gold for Sasha and for the strong friendship they had enjoyed with him. In memory of Sasha, Lukas, when receiving his Olympic gold medal, held a photo of his departed friend.

First to the eventual winner Tagir Khaibulaev of Russia against whom Lukas had a nightmare as the Czech judoka led the contest until the very end when he tried to waste a bit of a time in newaza and he got caught by the Russian. Lukas admitted that it was not until the 2014 World Championships in Russia, where he defeated Khaibulaev, that he was able to forget about his loss against him in London. In the repechage it was Henk Grol of the Netherlands who ripped from Lukas the last hope of winning a first Olympic medal.
Four years down the line and the majority of the Czech Republic Olympic crew were chanting 'Lukas, Lukas, Lukas…' at the Carioca Arena 2. Not only the Czech team, but many others joined the tearful celebrations and the success of a great champion and a wonderful man. The outcome was joy, yet the triumph was a fairly shaky road. What happened that day?
It is judo time for the gang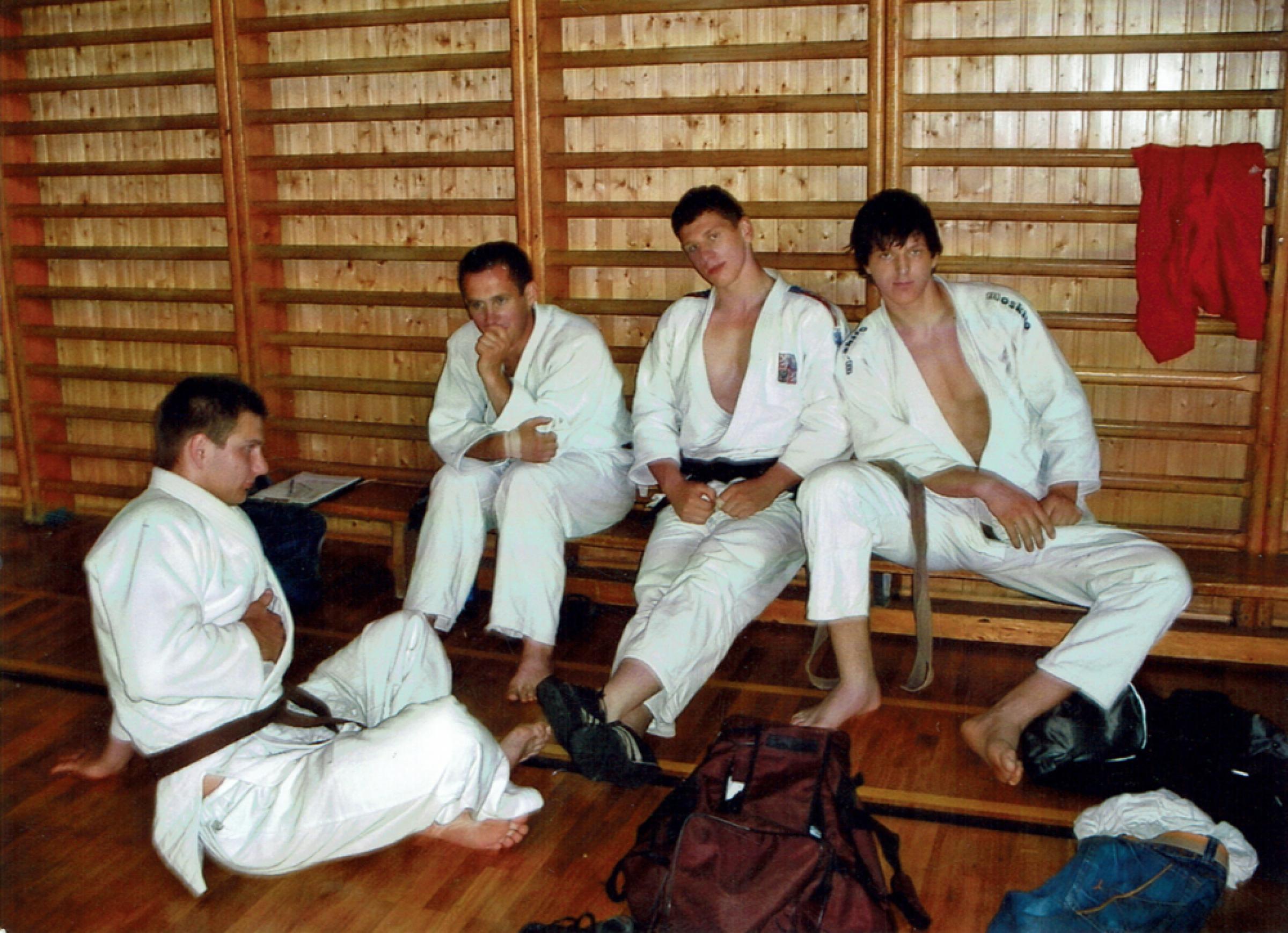 Getting tired…at judo training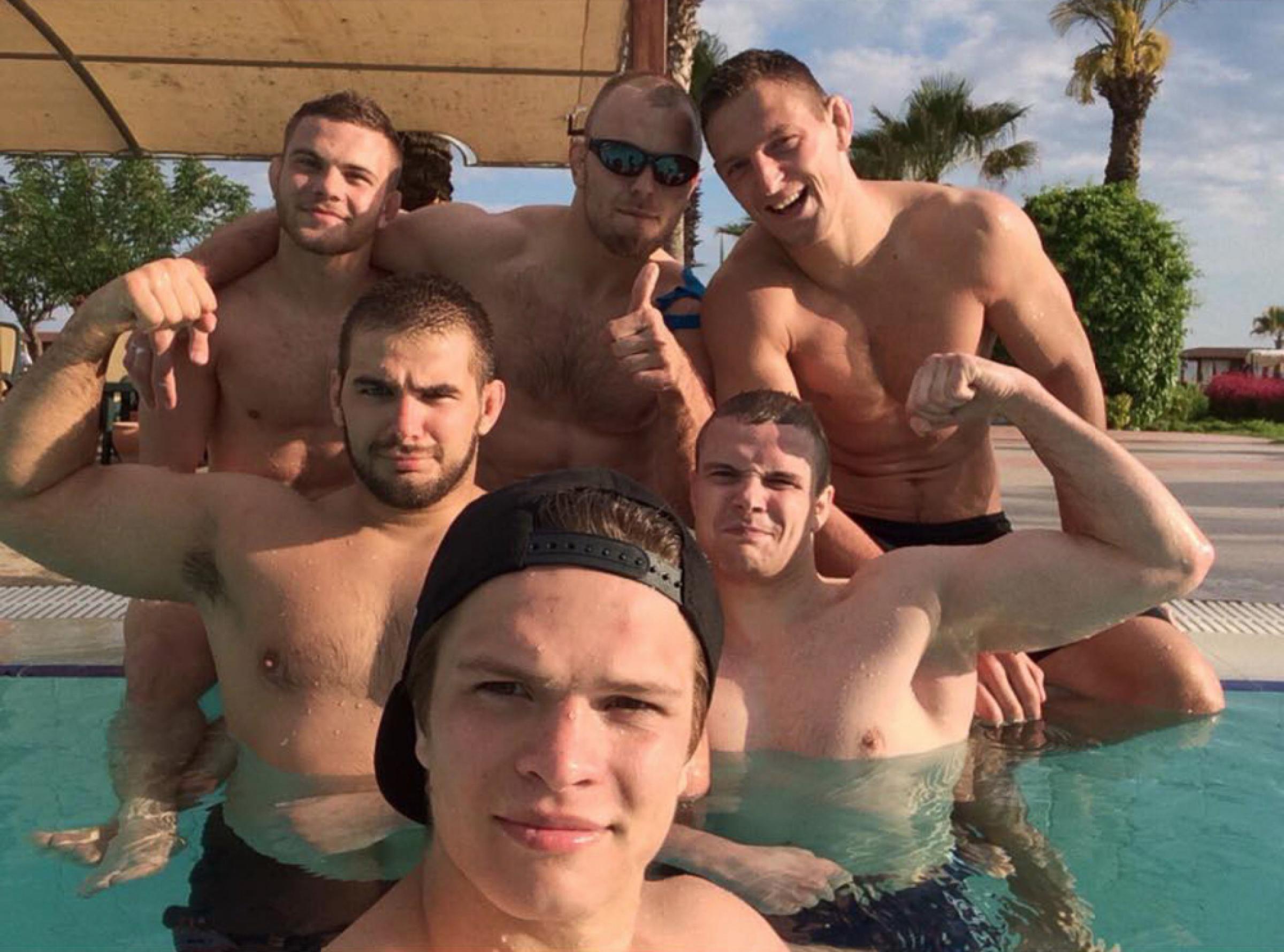 Relaxing and a bit of posing
The 11th of August… the day which changed Lukas's life forever. He was up early, nice and bright in preparation for the day just as at any other time at any other tournament. The Olympic Village was the only place where there was peace before the Olympic battlefield. Leaving from there in the morning is a moment Lukas will most probably never forget. The transportation area was akin to the front line where everyone was ready for the clash. Mixed emotions with mixed thoughts were on display thinly masked by deadly serious poker faces. 'Will I return with a medal or without?', 'What is going to happen today?' or 'Is it my time?' … Questions such as these were flying around in the air and in a matter of hours they would all be answered. Whilst this may have been the case for many athletes, for Lukas it was something else. He explained that for him there was a lot of pressure way before the Games. He also expanded, adding that for years and years he used to struggle with nerves and ended up transferring all the pressure onto himself. This had resulted in his often under-performing. He changed his attitude for the first time at the 2016 World Masters tournament where the pressure-free mode worked and, as he said, he was able to deliver according to his potential a tactic that he did not change prior to the Games.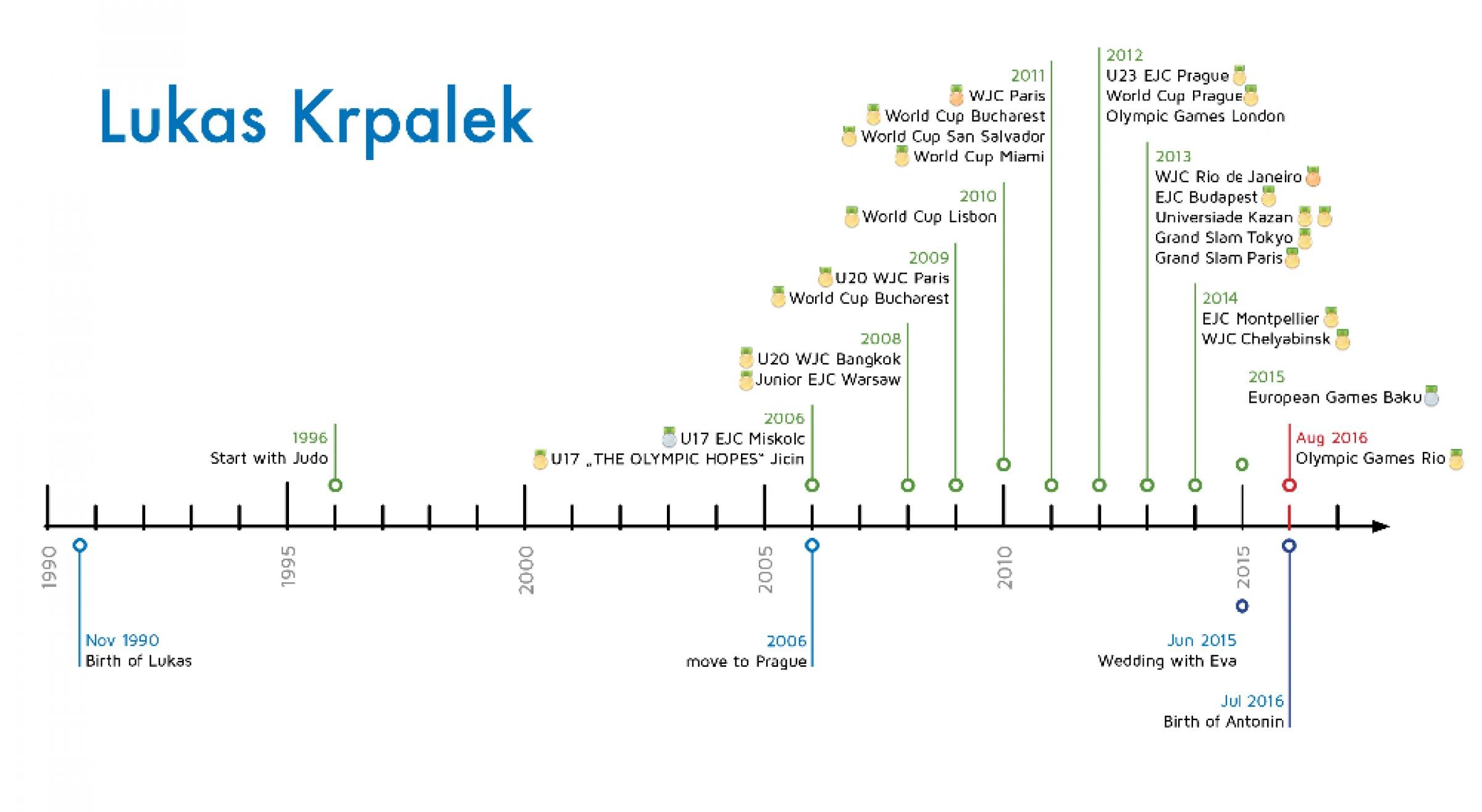 Being seeded number three on the day allowed Lukas to start off with a bye during the first round and left him to wait for the winner of the contest between Mohammad Tawfiq Bakhisi of Afghanistan and Jorge Fonseca of Portugal. This time around the draw brought mixed emotions to the Czech fighter. Overall it looked better than in London, yet it was tough enough right away from his first round. Lukas was soon to face the Portuguese Fonseca.
"I really don't like to fight against shorter opponents, which, in my case is difficult as I am quite tall myself. Even though I was behind by a yuko I knew that my advantage over Fonseca was my level of conditioning. I knew that if we went all the way to the end I'd probably win by penalties if not by a score."
Maxim Rakov of Kazakhstan was up against Lukas next where another outstanding tactical contest helped the Czech judo hero to progress into the quarter final stage where he met Haga Ryunosuke of Japan. Lukas and Haga had never fought previously. Yet Lukas had his game plan prepared.
"I watched Haga several times and over the years I understood that he doesn't like left sided players and so I had to force his weakness onto him to win it."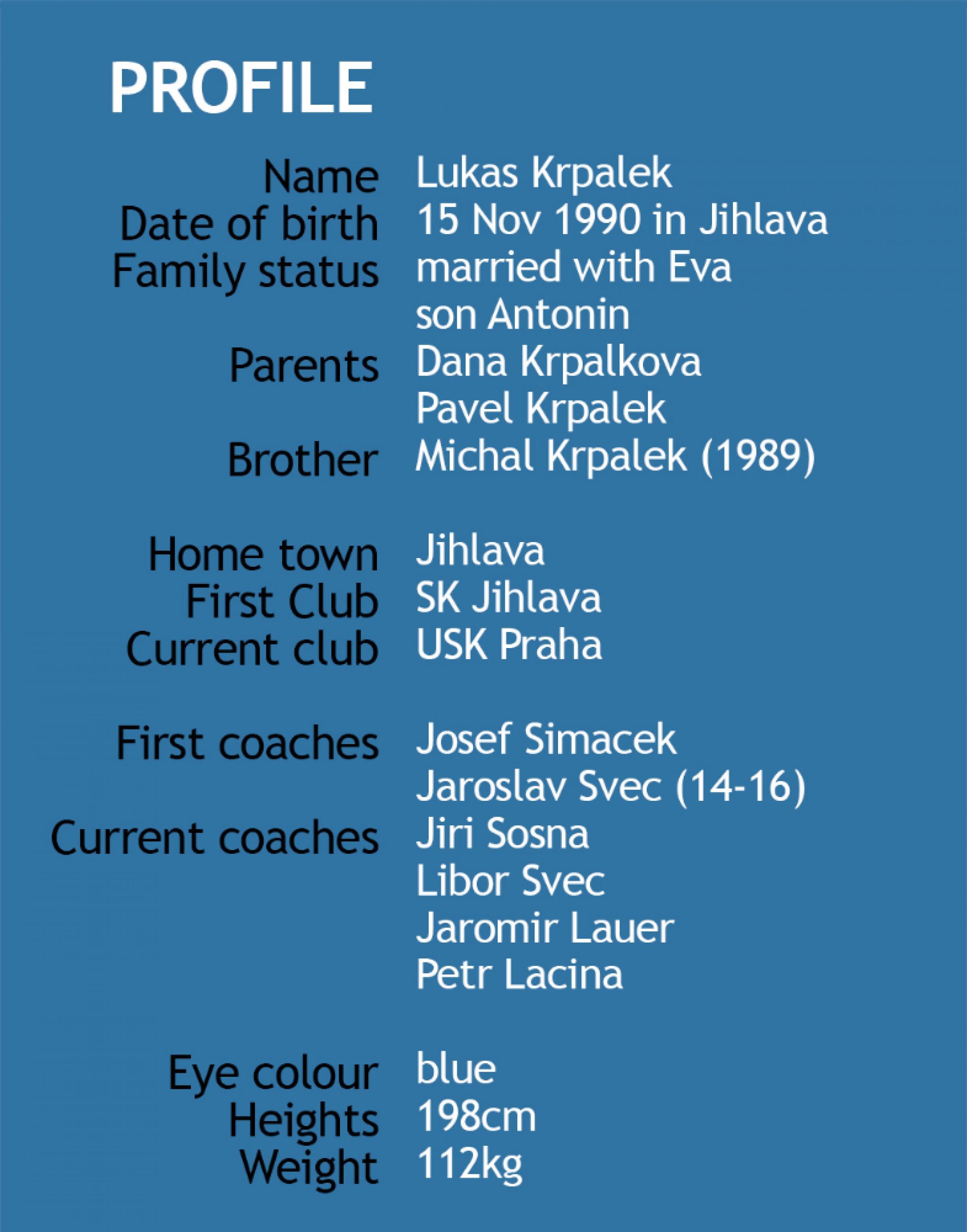 Lukas achieved everything an athlete would wish to achieve in their career…European, World and Olympic Champion. He has got all three of them. What is next on his bucket list?

"I literally won everything I can in the -100kg category so I am moving up a weight class and excited to face new challenges."

The moment Lukas finished his sentence, an immediate question was blasted at him. Have you fought with Teddy Riner before? Lukas responded,

"Yes I fought with Teddy several times and I know it is a real big challenge but why not give it a shot?"

---
Credits

Interview, Video, Pictures: Sören Starke, Annett Böhm

Writing: Szandra Szogedi & Sheldon Franco Rooks

Interpreter: David Volek
Judoka
---