Noël Van T'End finally put the Dutch athletes back on the Champions table with the first World Championships gold in a decade, exactly to the date when Marhinde Verkerk took the title on home soil in Rotterdam. His incredible, show-stopping gold medal in Tokyo was in itself, a lifetime achievement but making it even more special was his triumph in the home of judo.
In the beginning

As a young boy, Noël watched as his older brother brought home medals and trophies from judo competitions and wanted a piece of the action for himself and so at six years old, put on a gi.

Following in his brothers footsteps.
His brother continued to inspire him throughout his childhood and seeing him make his way to the Junior European Championships made Noël realise how badly he wanted this too, he now had his yearning for that World and Olympic title. Attending the Junior Europeans only as a spectator, he entered this new, eye-opening world, and so his dreams were born.


His progression through to junior level was natural, as a consequence of his talent on the tatami and the club he was a part of. During his time as a junior, this club system enabled him to have a unique, extended family which encouraged him to train more and be the best, the enjoyment of it all attributed to his number one position in the country and eventually, his career as a successful senior athlete.
Competitive History
On the IJF circuit, the -90kg athlete was no stranger to success and found himself on or around the podium on numerous occasions with a collection of Grand Prix and Grand Slam medals in hand, however, 2018 was not kind and resulted in the loss of his A-status and funding. To make matters worse, this included an NSF Sport stipend after failing to finish in the top seven in the Baku World Championships.
Pressures mounted for the former civil engineering student, and he made the decision to relocate from his home town to the Papendal training facility where the majority of full time athletes reside.
It was a hard time for me, there was no money coming in, judo in the Netherlands is not like football, we don't earn a lot of money so it was a difficult time but I managed to set my mind good again and go for judo 100% and that is why I moved to Papendal. From there I grew quickly. I think the big difference that helped me to reach the top, to take my first Grand Slam gold is the way we were training.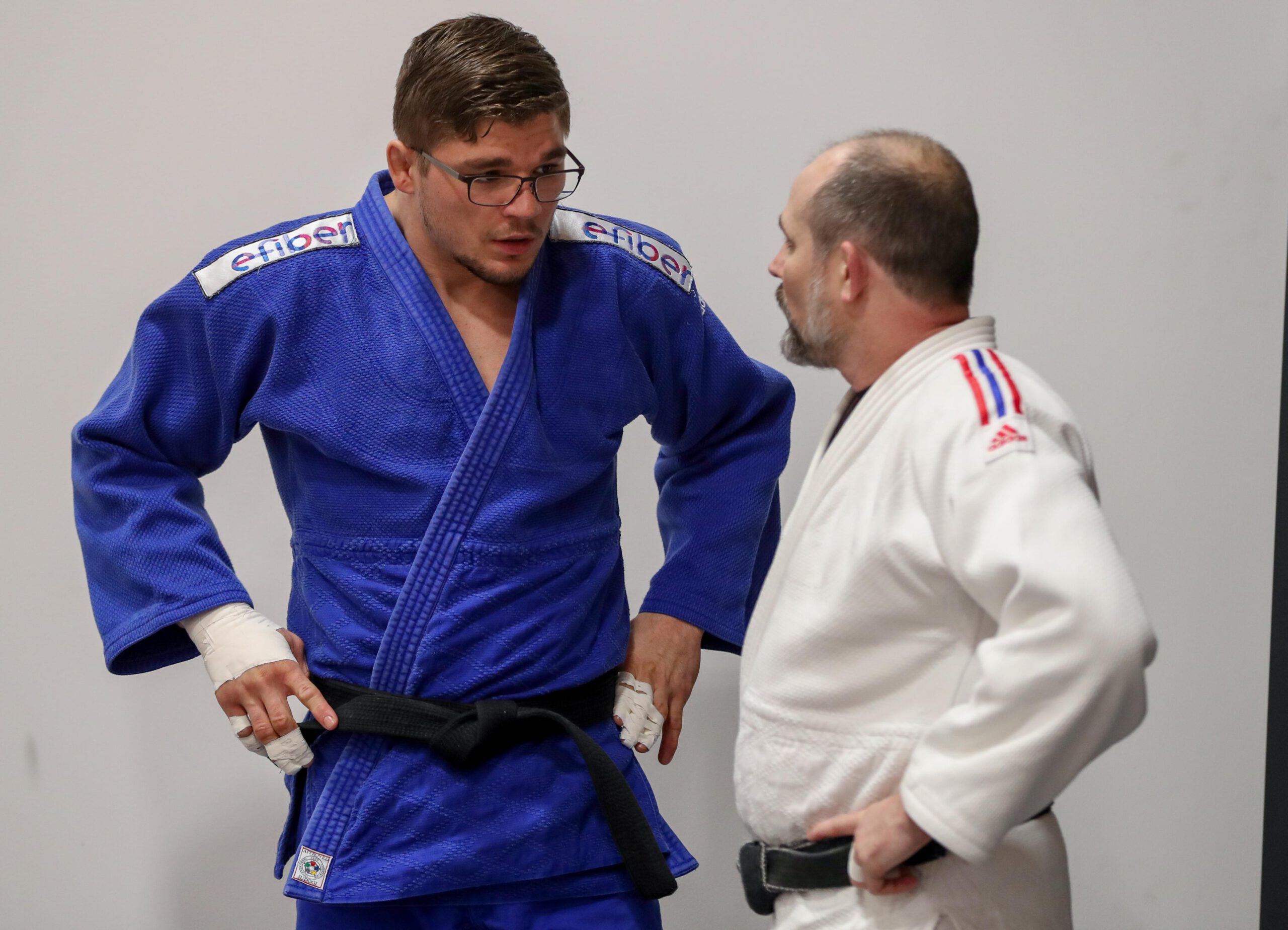 This turned out to be a crucial move and a turning point in his career. Though no one can help you while you're on the tatami in competition, the preparation is impacted by coaches and a number of specialist staff, and in his case, former Great Britain international competitor and now Olympic coach for the Netherlands, Jean-Paul Bell, better known as 'JP'. For Noël it was an immediate realisation, this was a good relationship for him and made the transition much easier, not only is he a great coach but a close friend who he can confide and trust in. This reciprocated trust from his coach is what makes this instrumental for his journey,
With JP I have such a good collaboration […] the Dutch way is usually the really hard way, just keep going, never give up, pain is an emotion you can shut off, but with him I find I am in better connection with my body, I can train better, more smart and not have all the stupid injuries that used to hold me back, this made a big difference.
Noël attributes his mental adjustment and outlook to his personal coach, JP. Though his lack of placement in the World Championships saw a great change of circumstance, it was clear that he wasn't out of the running, picking up a silver medal in the Osaka Grand Slam only a couple of months later but it was 2019 that was the real tell as JP quickly saw,
In the run up to the World Championships, I think Noël was coming in to form, it had been coming for a while, I could recognise changes in his judo, he's always had the ability to throw anybody in the world, its one of his super strengths, it was getting him more confident in his ability to throw. […] On the day it was fantastic.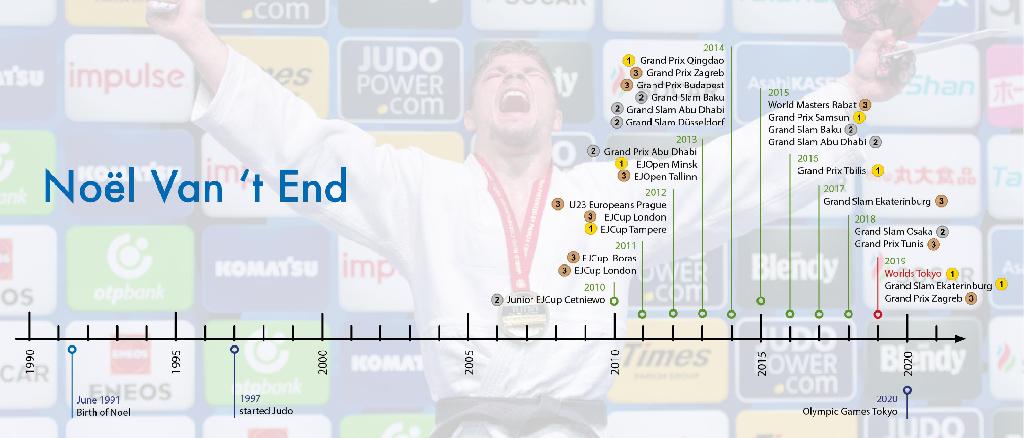 His first medal of 2019 was in the Ekaterinburg Grand Slam, and it turned out to be his first gold in such a major tournament. Being absent of injuries and fully prepared mentally and physically, it was a solid sign of things to come heading in to the World Championships, and then of course, the trip to Tokyo rolled around.
World Championships 2019
At 28 years old, Noël had a fair amount of experience under his belt coming in to the World Championships, but as the rule of the sport goes, it can be anyones day.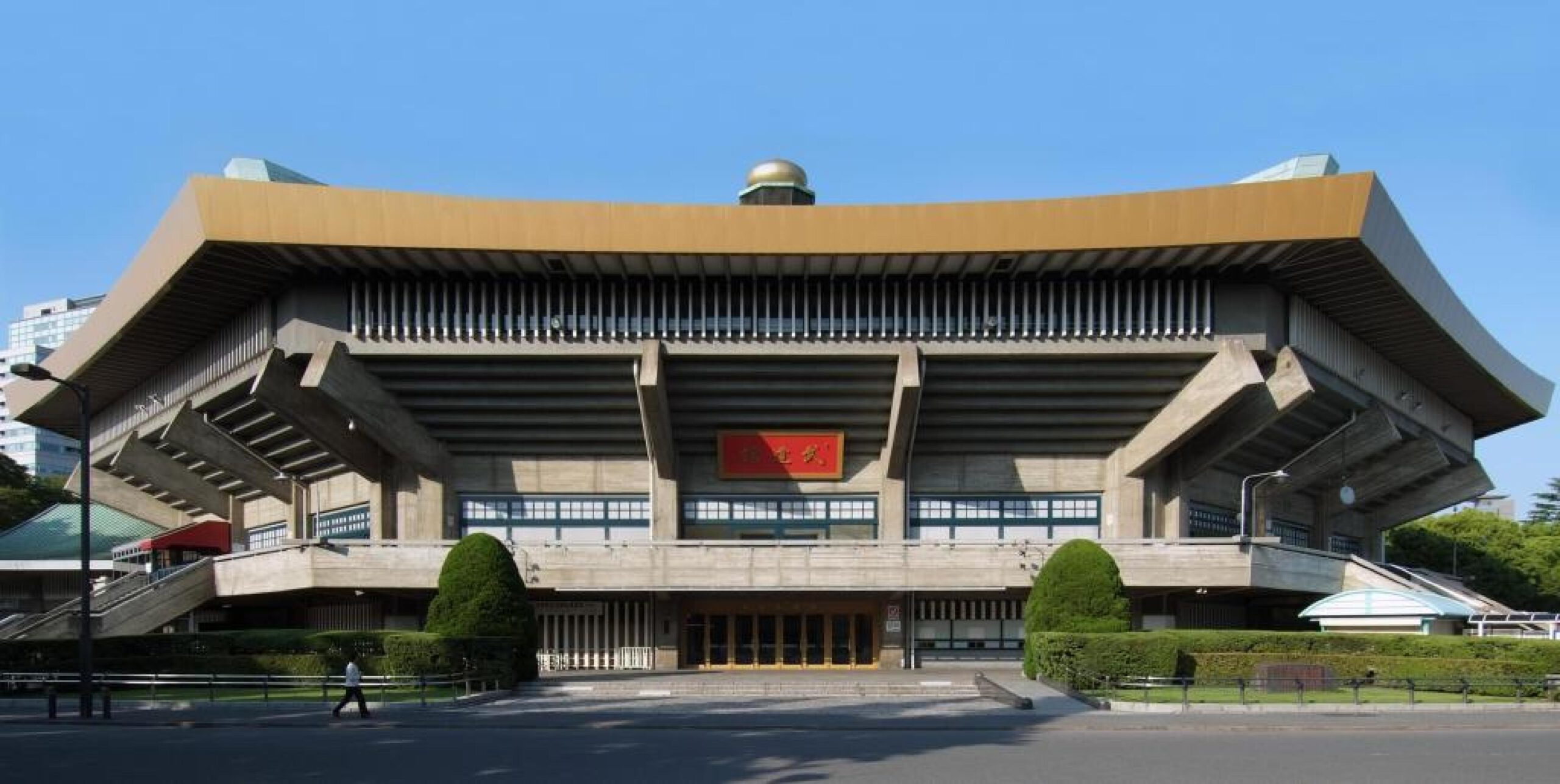 Waking up in the humidity of Tokyo on the 29th of August, the fifth day of the tournament, it was like any other day of preparation, all athletes ready to give their all, hungry to take the World title in the home of judo.
I woke up very confident, feeling good, diet was good, training went well, it was perfect and if it wasn't going to happen this day, it was never going to happen. I stepped on the mat and I felt unbeatable.

With a short distance to the Nippon Budokan from the hotel, the hustle and bustle of the morning commuters was a sharp contrast to the venue surroundings. Based in the Kitanomaru Park, a peaceful and serene environment, the arena built in 1964 saw troves of family members, athletes, fans and worldwide media arrive for the spectacle that is the World Championships, the excitement creating energy like no other.
Jokingly, coach JP told of how he knew it would be a different day, his athlete was dealing with his nerves much better and was ready to step on to the world stage.
On the morning, I have a real big indicator with Noël, he feels quite nauseous through nerves, and through Russia, the Europeans and Zagreb he didn't throw up in the warm up area [he laughs], its a real good indicator he's ready to go, which is interesting, but that's just the way we developed, it did feel normal but I just felt like he was in a really good place, physically and mentally, […] if you'd watched him in training, he was electric, it was a case of just keeping him on point during the day.
First up for Noël was Eduard Trippel of Germany, the pair went head to head in a tiresome battle which eventually resulted in ne waza and a hold from the Dutchman, securing his first win. Harrison Cassar (AUS) was not so fortunate, lasting only 30 seconds and accepting defeat to a quick burst of ashi waza and a championship ending sode tsurikomi goshi.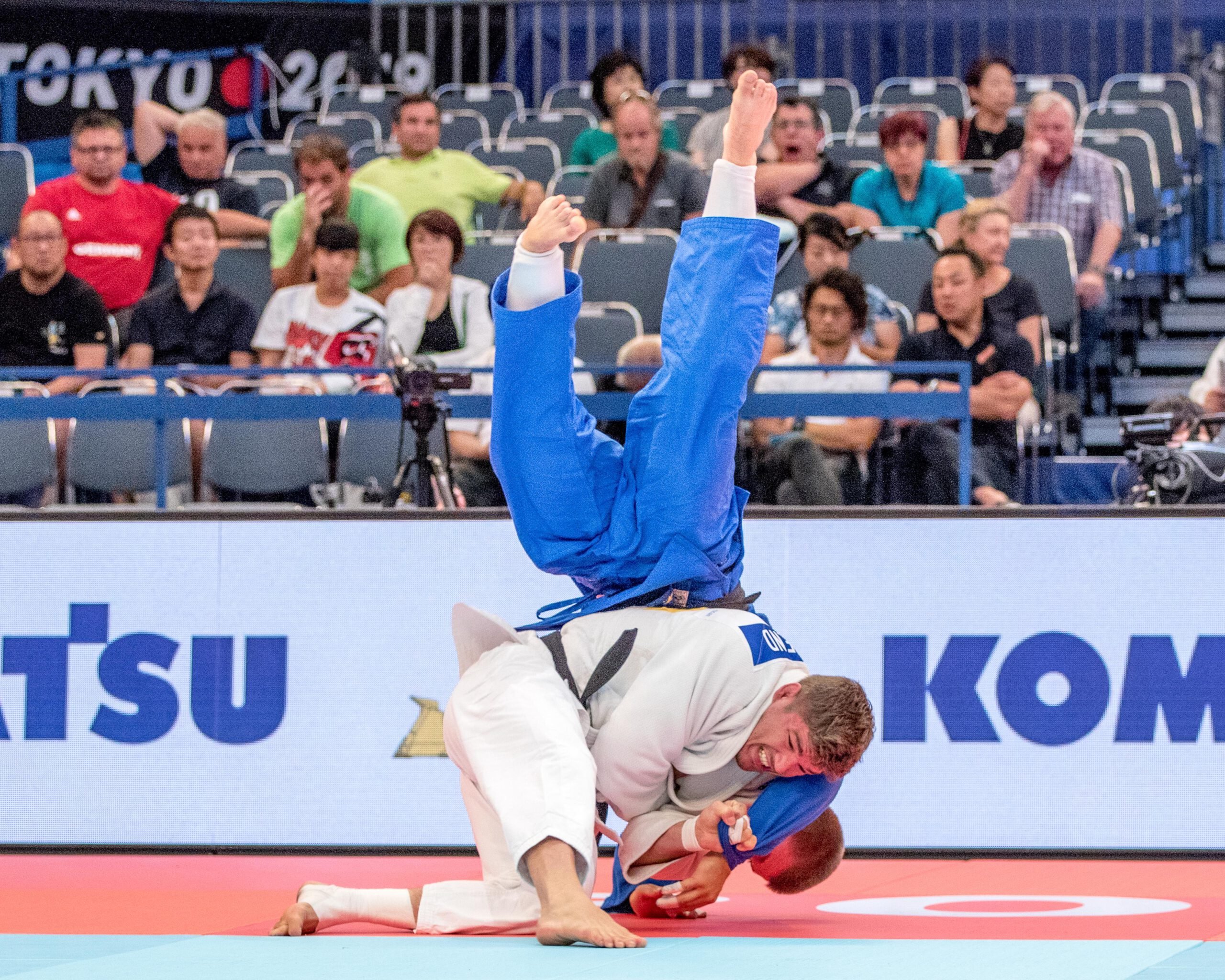 Next up was 2015 World Champion, Gwak DongHan (KOR). The Olympic bronze medallist is an incredible athlete, this would never be an easy win and place in the quarter final for Noël. Despite flurries of attacks and a strong attempt from both, the contest ended on shidos, sending the Korean home.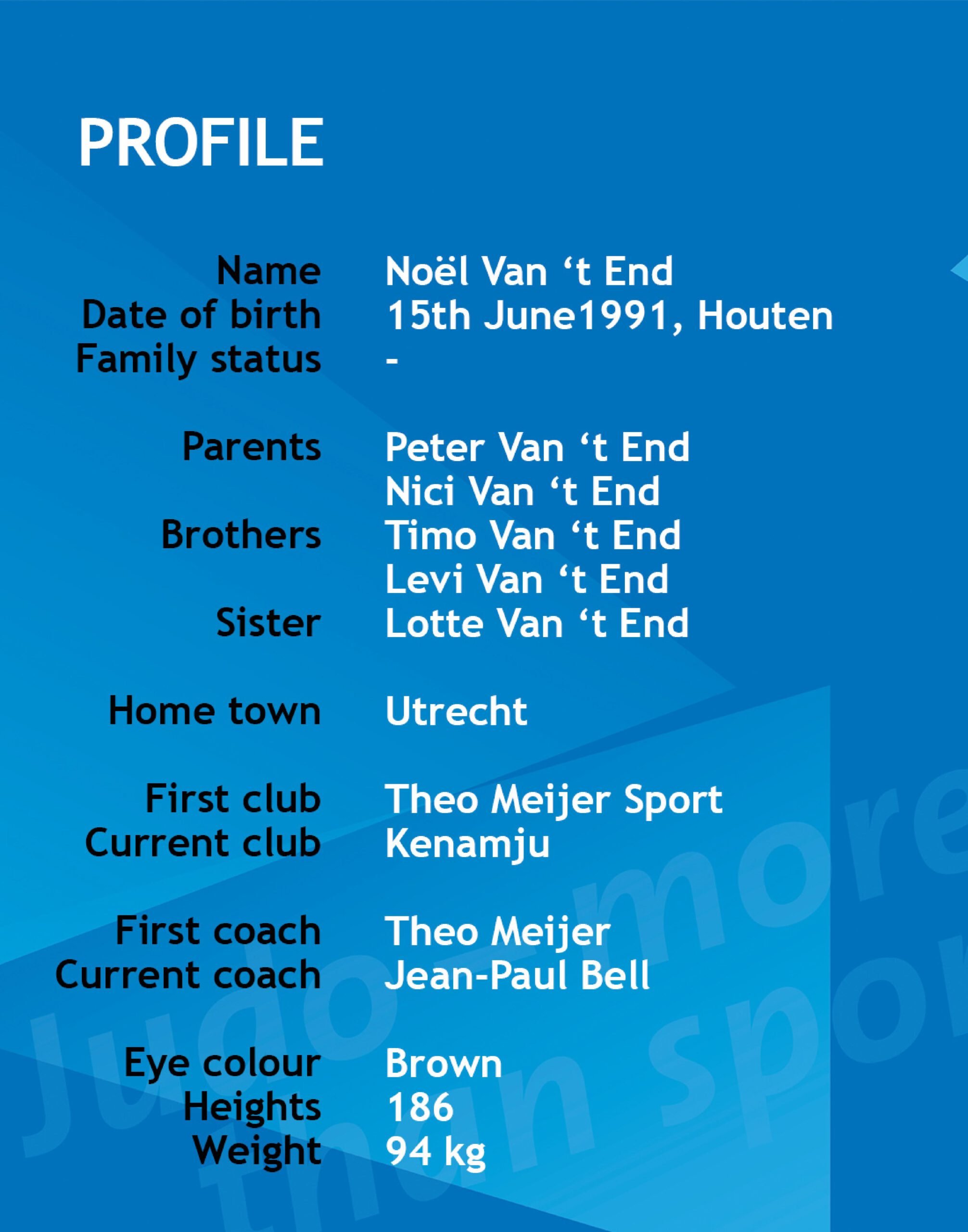 The talented Axel Clerget (FRA) took a bronze medal in the 2018 World Championships in Baku and was hoping to improve on that result in Tokyo, but once again, the strength of Noël was too great, still a fantastic contest ensued and both proved themselves as worthy opponents. Almost midway through the fight, a gi issue forced Axel off the tatami. Taking such a break in the fight could have been detrimental to either athlete, having to break from an adrenaline-fuelled moment and to return on the same form, but neither allowed it to affect them.

Noël managed to avoid Axel's shime waza attempts on multiple occasions and the fight for grips continued, much to Axel's dismay, a sode tsurikomi goshi attempt put a waza ari on the board for the Dutch followed by a hold. However, the table referees were not satisfied with the groundwork and the contest went on. His earlier score gave Noël the win but not before 40 seconds of gruelling attacks from the Frenchman.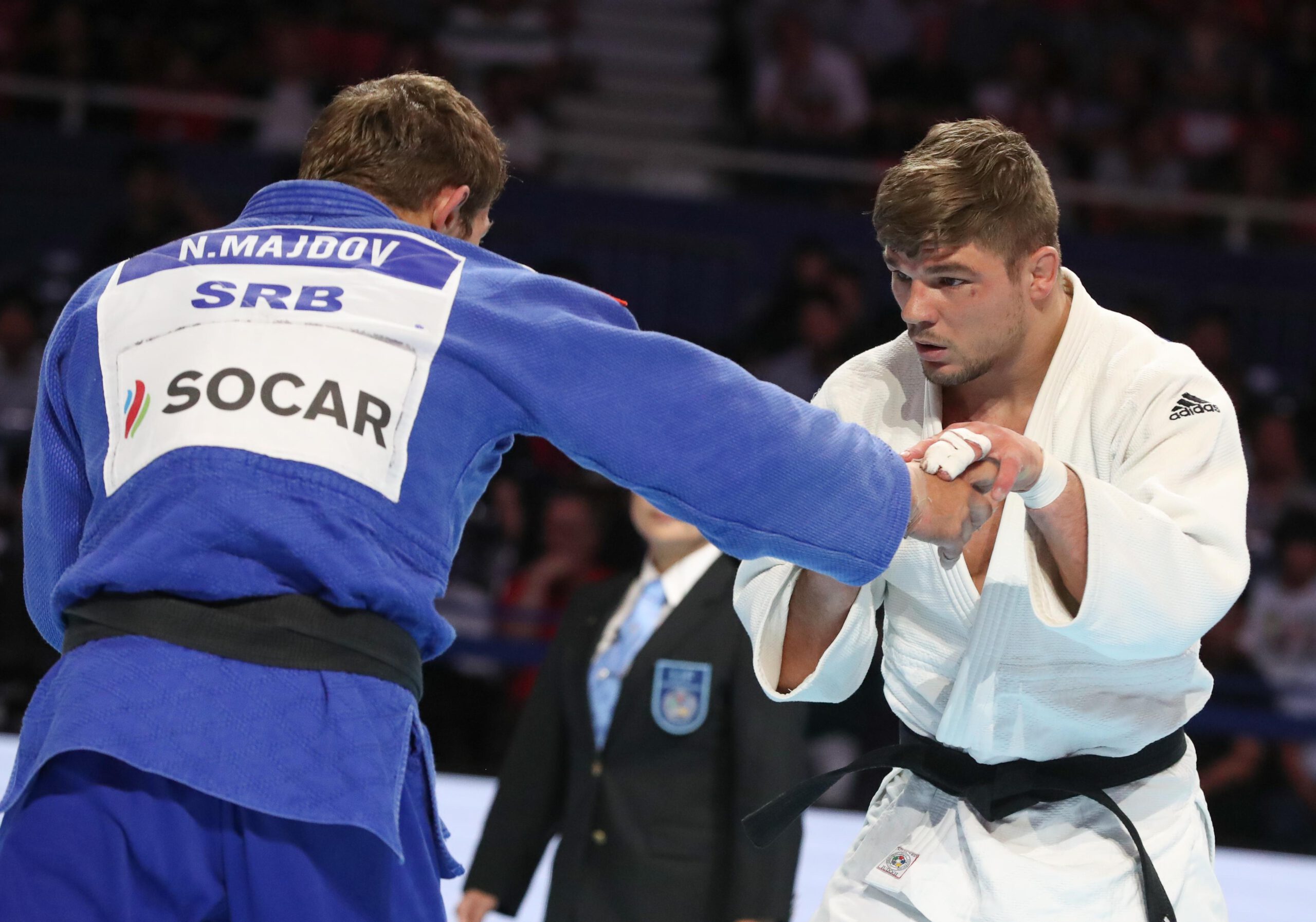 Only one step away from the final, Noël still needed a win against the 2017 World Champion, Nemanja Majdov (SRB). With a shido each, they went in to golden score in front of an ecstatic crowd. It was here that it became apparent to the arena that Noël was in a great deal of pain with his hands and was assisted by medical before returning to the fight.
Nails were falling off and everything but in judo these are little injuries and you have to keep on going and keep on fighting.
Over two minutes later, the battle advanced, the tension felt by all in this tight semi final. The pressure increased for both as they carried two shidos, Nemanja tactically forced his opponent to the edge but it did not work in his favour, the final push was used by Noël to execute his colossal sode tsurikomi goshi, putting him in to the final against home favourite, Mukai Shoichiro.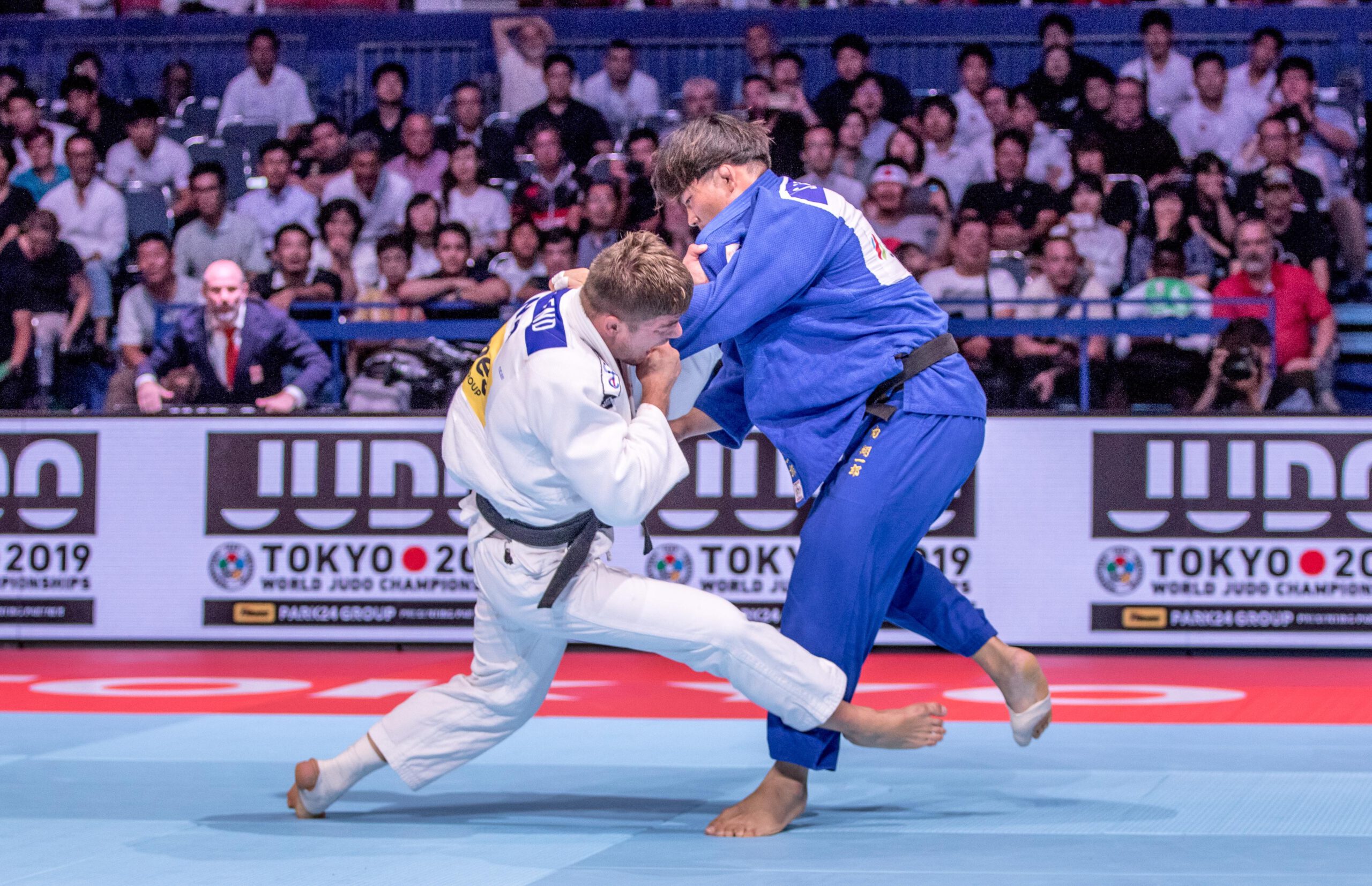 The scoring moment in the final against Mukai Shoichiro (JPN). – Rafal Burza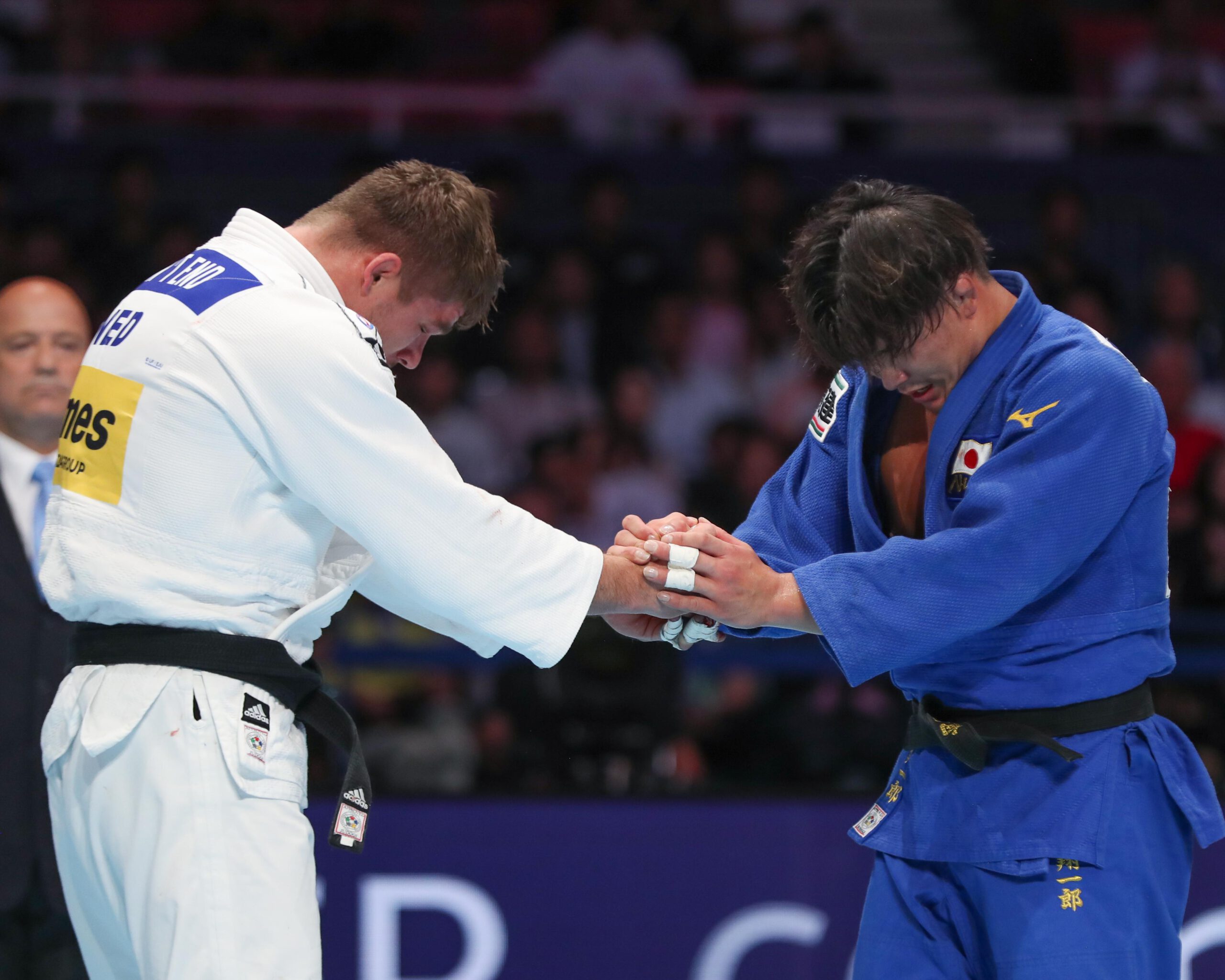 Shoichiro was prepared on all fronts for the Dutchman's favourite attack and was stopping him at every turn, but unable to claim a score himself. Here, Noël realised he had one opportunity to catch the Japanese,
I like to be the underdog, I like to fight against good people, [the home crowd] gave me extra power to fight against him, seeing him get a bit arrogant and tough, I gained energy from it all. I know how strong he is, he has good scoring abilities, it was not going to be a shido fight.

I'd been practicing my osoto and kosoto many times before and I knew I needed to use it against him but at what time because I need to let him come on and attack him, but I knew I only had one chance to use it because if I missed that chance he knew it was going to happen, I'm really happy that I picked the perfect moment for it.
JP felt confident in his athlete going in to the final, feeling that this situation was in Noëls favour,
He had no choice but to go for it, there was no second chance. I think he was coming from a better place than Mukai, because it's a home crowd, he's expected to win, Noël I think was in the better mindset to fight a final. After the quarters I felt like he couldn't lose on that day.

Going in to the World Championships, it's very cliché but you take is as another tournament, I guess that's true to a degree, but it's not. Same with the Olympic Games, it's not just another tournament. So I think getting in front of it was something we used a lot, it was the World Championships, knowing you can get on the podium is one thing, truly believing it is something else.
Noëls opponents felt the gold medal prospect fall away as he stormed the preliminary rounds and eventually the gold medal dreams were dashed for the Japanese crowd as Shoichiro lost out in the final by a waza ari score, settling for the silver. There were extreme, raw emotions left on the tatami as the clock ticked down, Shoichiro with devastation painted on his face and unable to pick himself up while the pure joy and relief was unmistakable from Noël. It can sometimes be difficult to hide your emotions in sport and we rarely see the concealment within other competitive arenas, however, judo prides itself on etiquette and the respect of your opponent and so the celebrations were short lived.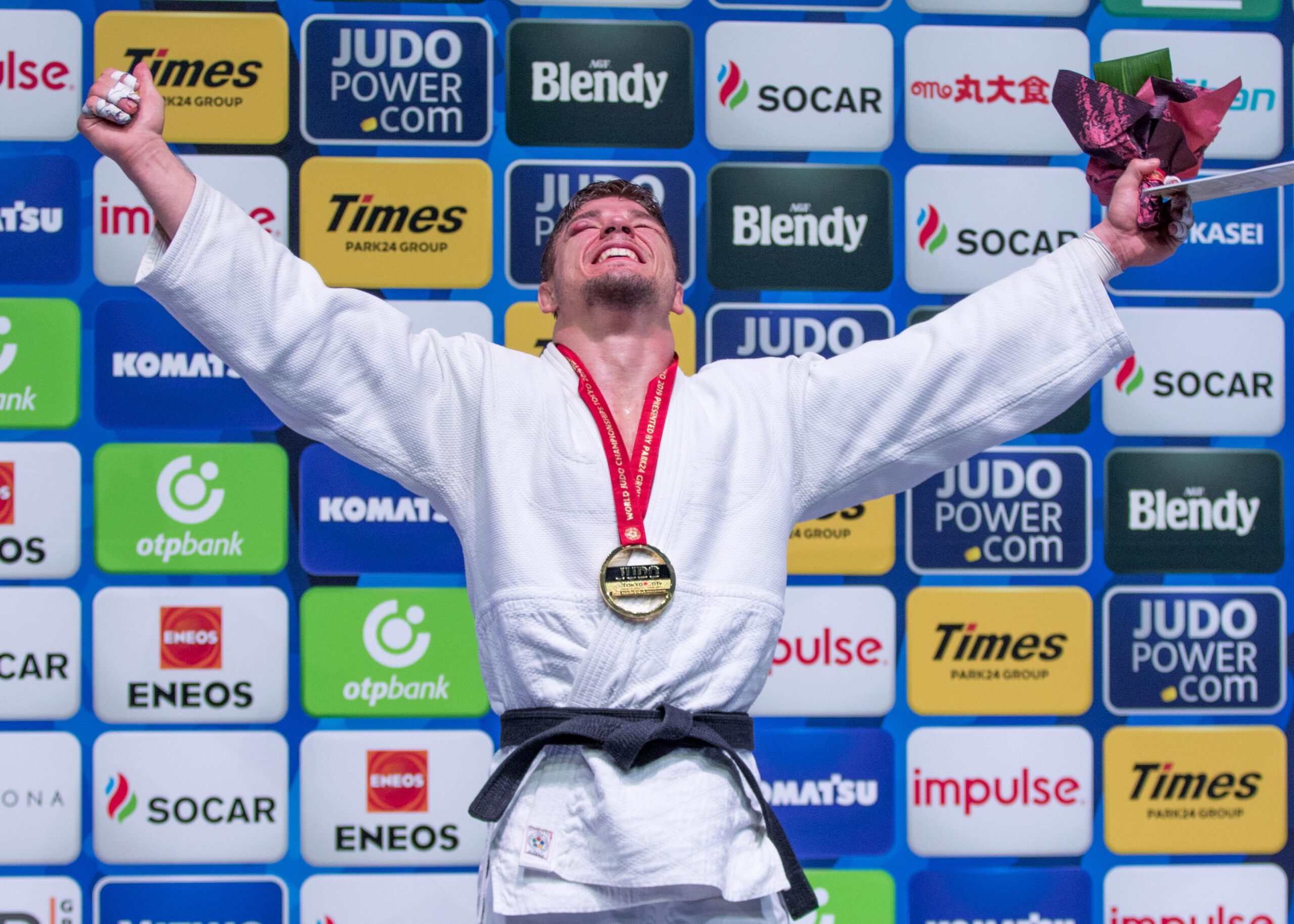 Coach JP is very reserved mat side and keeps his emotions in check but can't help but laugh continuously in reflection when asked about how he felt as the gong sounded at the end of the final,
I think when the gong went, I was still slightly worried about the score, having seeing it in real time I know it was a definite score but in that moment, I wasn't trusting that they wouldn't change it, I was really trying to tell him to keep focussed, I wasn't going to celebrate until I got him off the mat and they gave the decision, so he's pumping his fists and I'm over here like woah settle down. I knew he was going to come running off, we have a great relationships and we knew we'd done something really special, it was a mix of happiness and almost 'I told you so' kind of confidence. I saw him come running towards me and I thought oh he's going to grab me and throw me up in the air in front of TV, I'm not so sure about this! I don't know anyone that plans for a celebration, its just a mix of emotions and you start hugging people you've never seen before, it's strange.
Running through Noël's mind was judo legend, Anton Geesink of the Netherlands. The 10th Dan judoka was the first non-Japanese to take a World title in 1961. Then 3 years later in the Olympic Games where judo became an official sport, Anton once again dominated the open weight category and did so in the Nippon Budokan, then 55 years later Noël followed in his footsteps.
When I entered the arena, there were posters everywhere of him and I felt his vibe there or something. Before every fight, especially before the final I asked for his help, I'm not religious but I dont know, it's something I do, this time it was from him, to help me fight against the Japanese, like he did, he won it. Perhaps, in some way this worked.
The Dutch team and staff celebrated throughout the Budokan, with a very strong team, especially in the heavyweight categories, it was the motivation they were seeking for the days to come.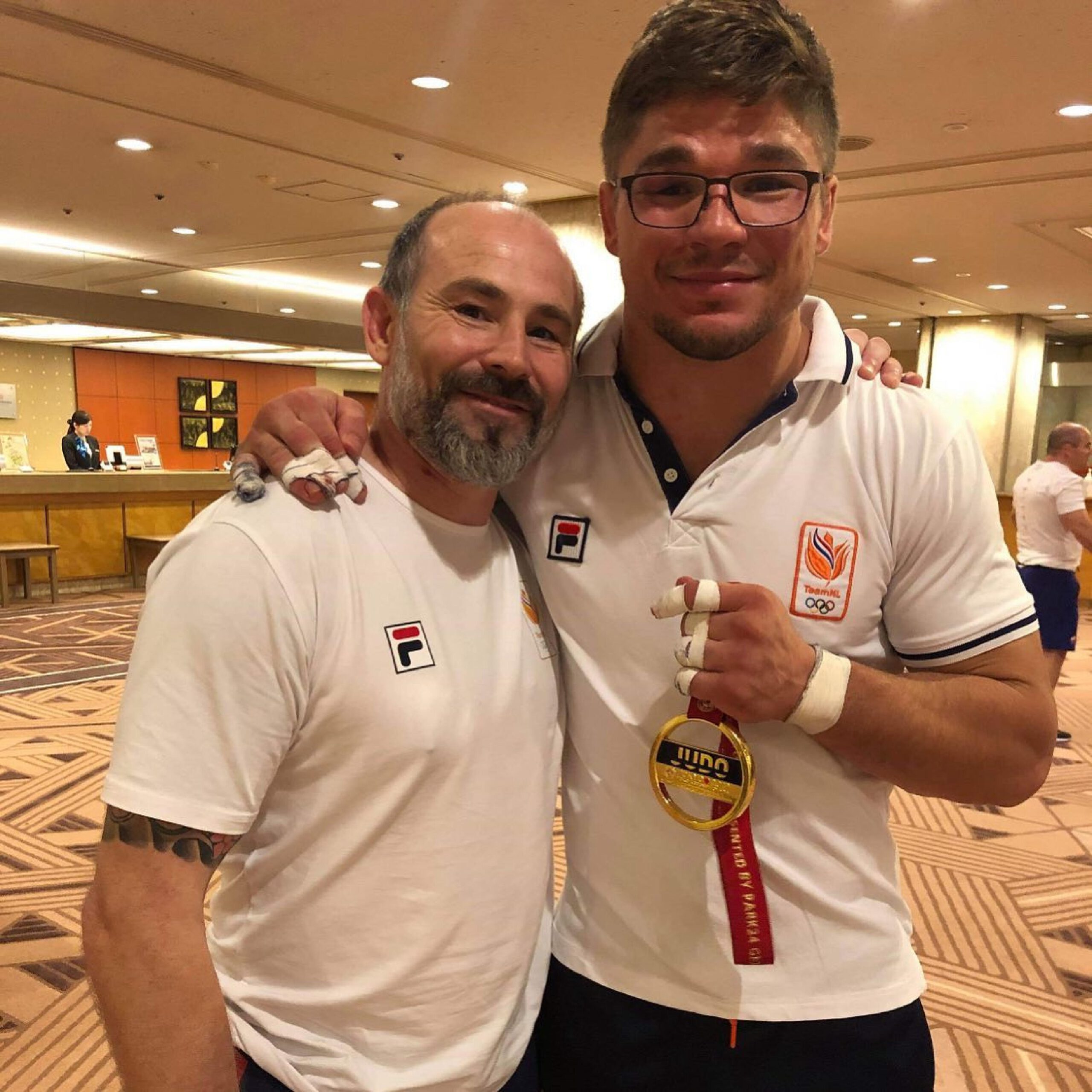 Life as a World Champion

Though you can see the instant gratification of winning a contest, the realisation of what the athlete has achieved can be much more delayed. This was certainly no different on this day.
After the fight it didn't set in directly, it took a few hours, a few days, maybe even a few weeks before it really set in what had happened to me. Two things I will always remember, when I got back to the hotel in the evening, my phone exploded, but one message from the National Olympic Sports TV stood out, they send out notifications when something big happens and my name was up there 'Noel Van T End World Champion -90kg', second, the President of the country called me and that was a really cool moment.
The recognition that Noël has received has in turn heightened his status at home, and allowed him to make a personal contribution to something close to him.
After the worlds I donated my winning judo gi for auction for cancer research, some people really close to me died from cancer, my grandmother, my best friends mother, now I felt that I could finally give something back, to help other people and the research against cancer. It gave me a really good feeling that I was able to do that.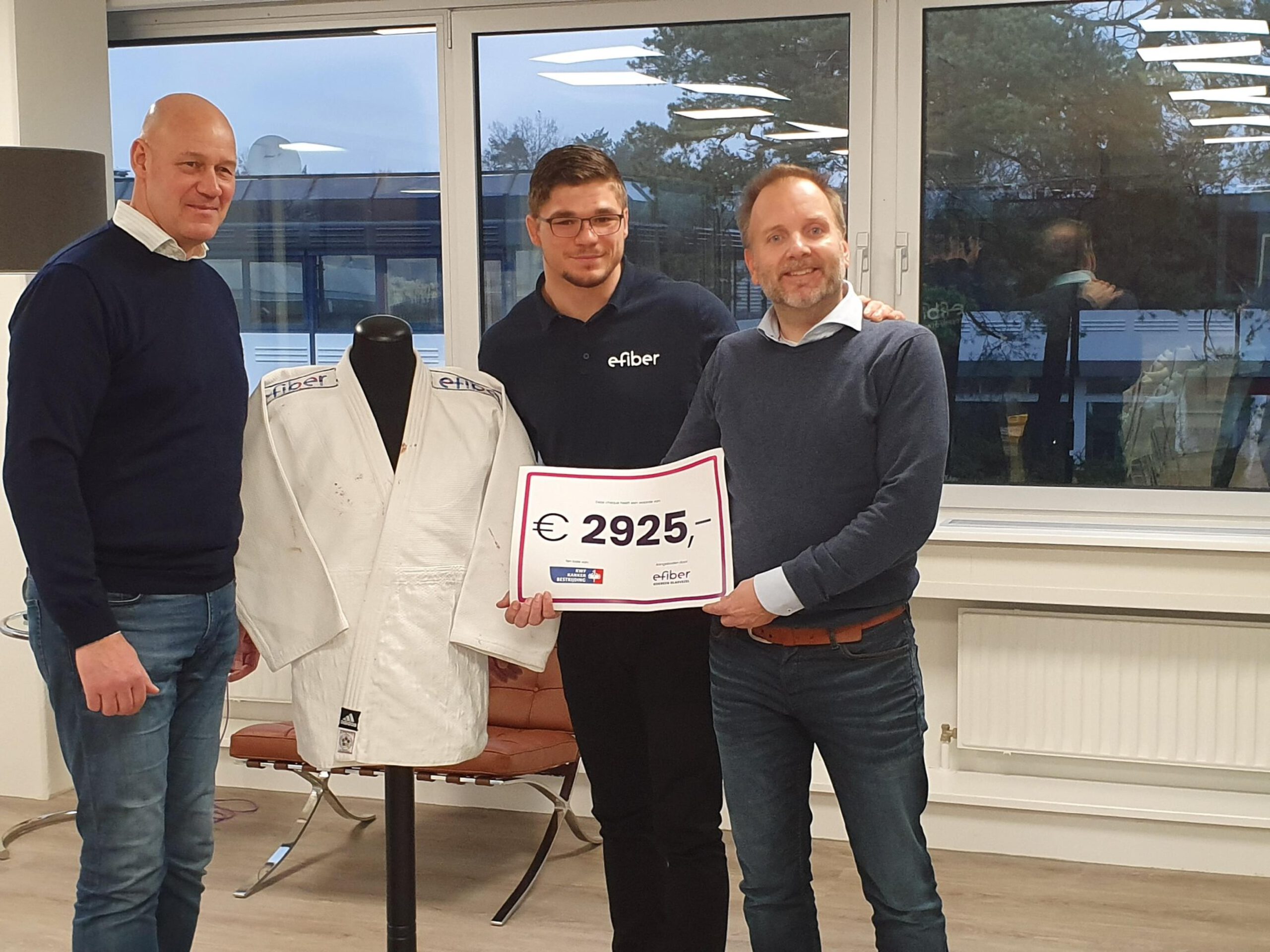 Though many opportunities arise for champions, the ultimate goal remains within the sport and this year brings us the Olympic Games where they will return to Tokyo once again. The training doesn't cease, if anything, the intensity increases and the responsibility to stay on top of your game can add to the pressure, the secret is in the focus.
My focus remains on judo, the Olympics, that's the place I want to achieve what I did on the 29th of August, I will do everything for this and I hope to get a really good medal there as well.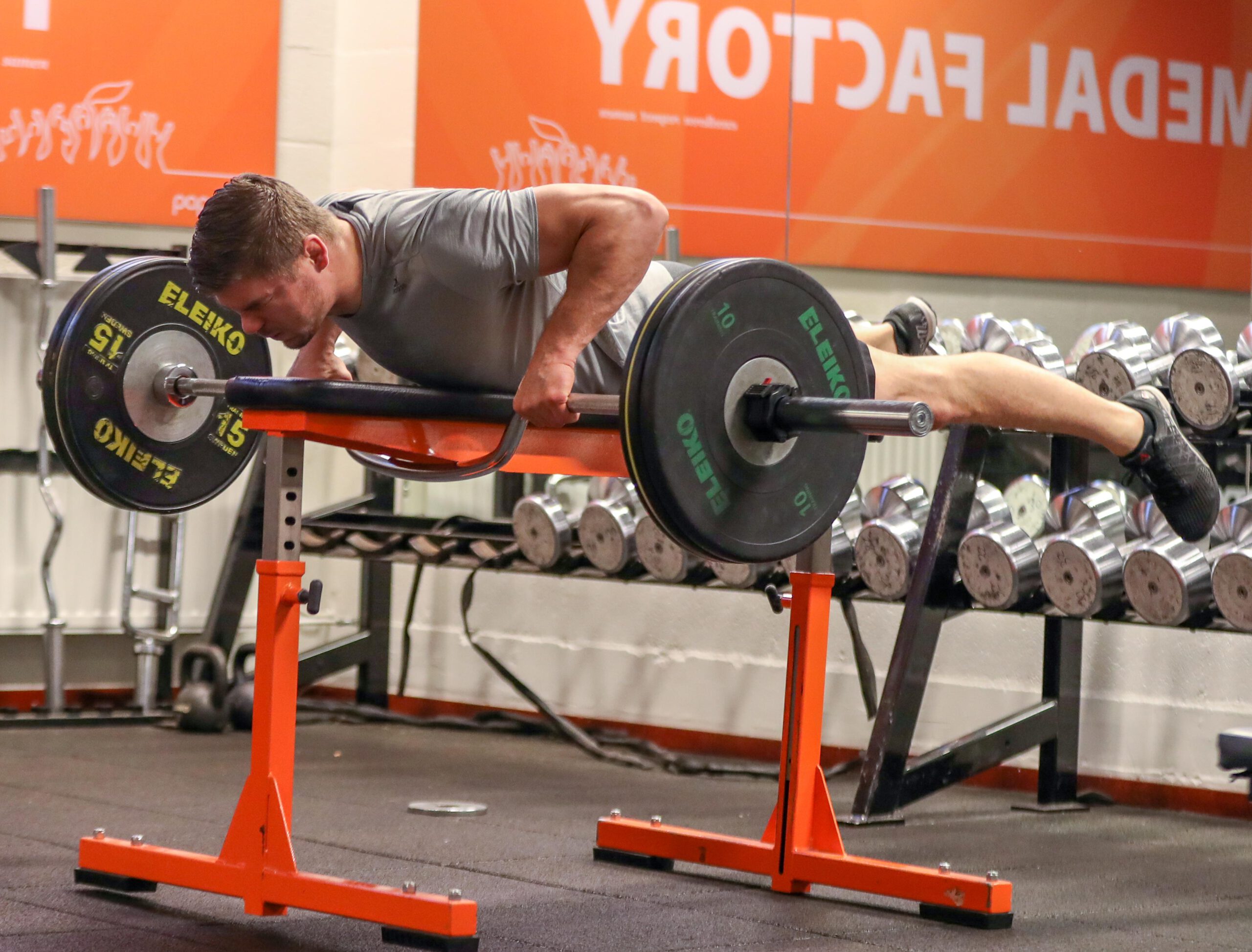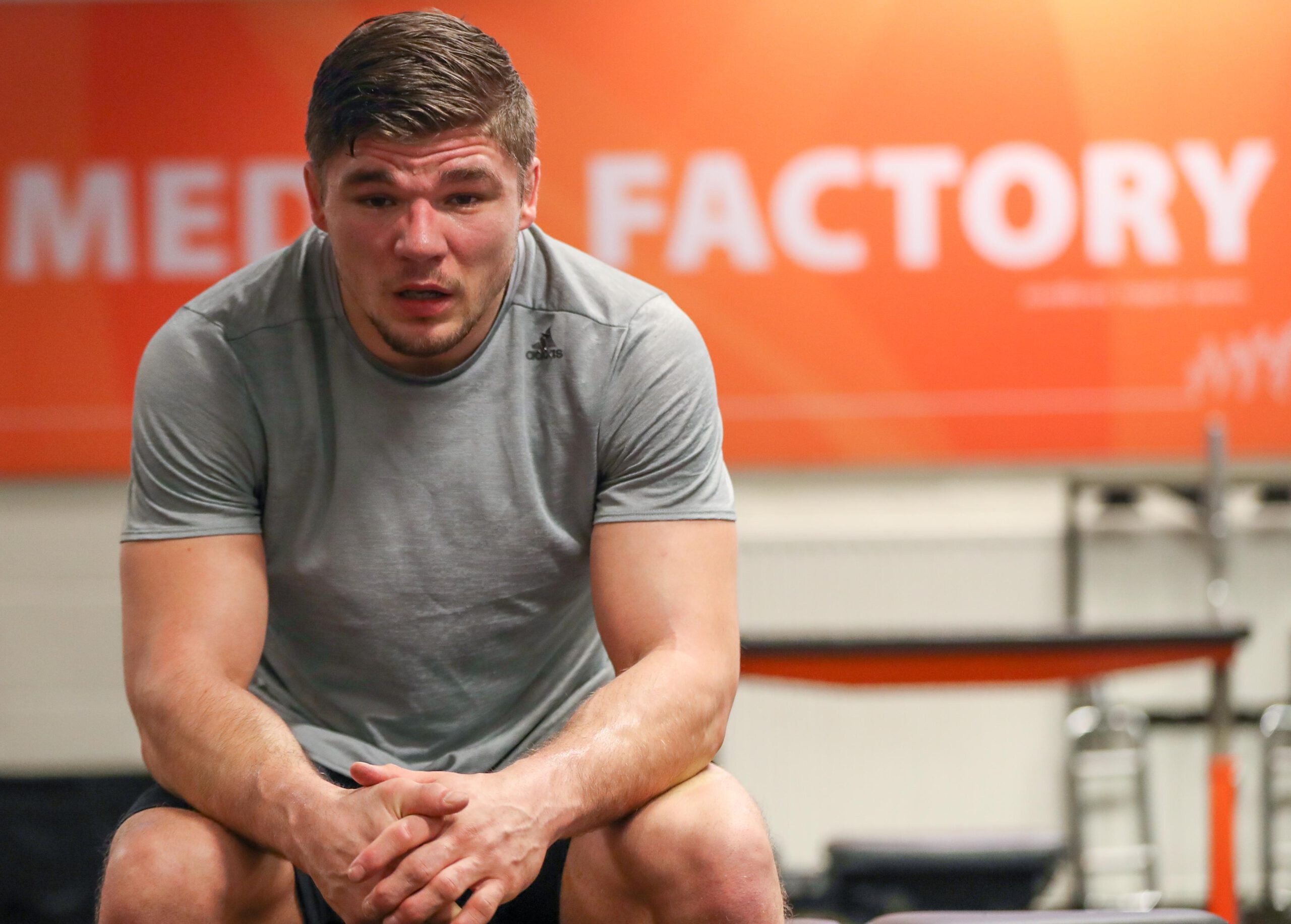 Back to training with his newly clamed red back patch. – Carlos Ferreira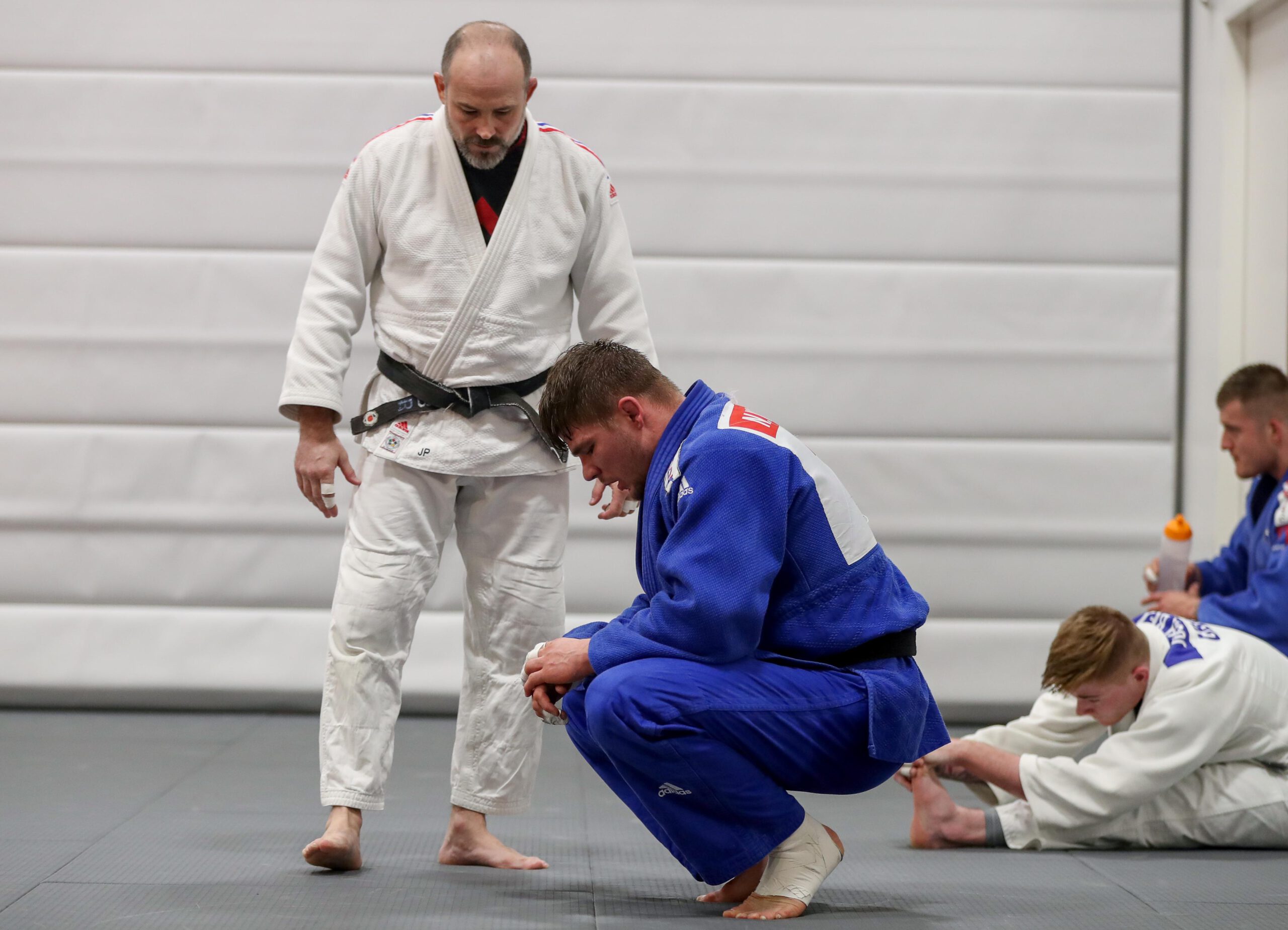 JP and Noël in training, Papendal. – Carlos Ferreira

In the build up to the Olympic Games, there will continue to be adjustments and work to improve on technique or preparation but JP prides himself on being a creative coach, to adapt to the ever-changing game, the outlines are the same but various tournaments produce different pressures, timings for example. There is always the ambition to improve personally and professionally, he strives to keep the principles the same for his athletes but knows there is room for development and with an athlete like Noël, believes there is so much scope to make him a better athlete.
What makes a Champion?
We continue to see a huge variety of personalities and styles that become World or Olympic Champions, there is no cookie cutter preset for this. The Dutch team and JP took two further medals in the tournament with Juul Franssen and Roy Meyer standing on the podium in their respective weight categories. Though their regimes might me similar under their personal coach, JP believes no two are the same,
Making a Champion, comes in so many different guises, so many different people can become champions, different personalities, I don't think there's a blueprint, I think the people that win are the people that can keep most balanced on the day, that do the simple things perfectly right every time, they don't make it complicated, they're level headed and they fight in the moment.
Interview and Text: Thea Cowen
Videographer: Victor Garcia Osado
Photographer: Carlos Ferreira
Author: Thea Cowen
---