Sagi Muki of Israel is no stranger to spearheading the judo movement for his nation and has made history on multiple occasions, making him one of the most popular faces in his country. In 2019, Sagi once again made headlines becoming the first men's World Champion for Israel in the -81kg category during the World Judo Championships in the home of judo, Tokyo.
In the beginning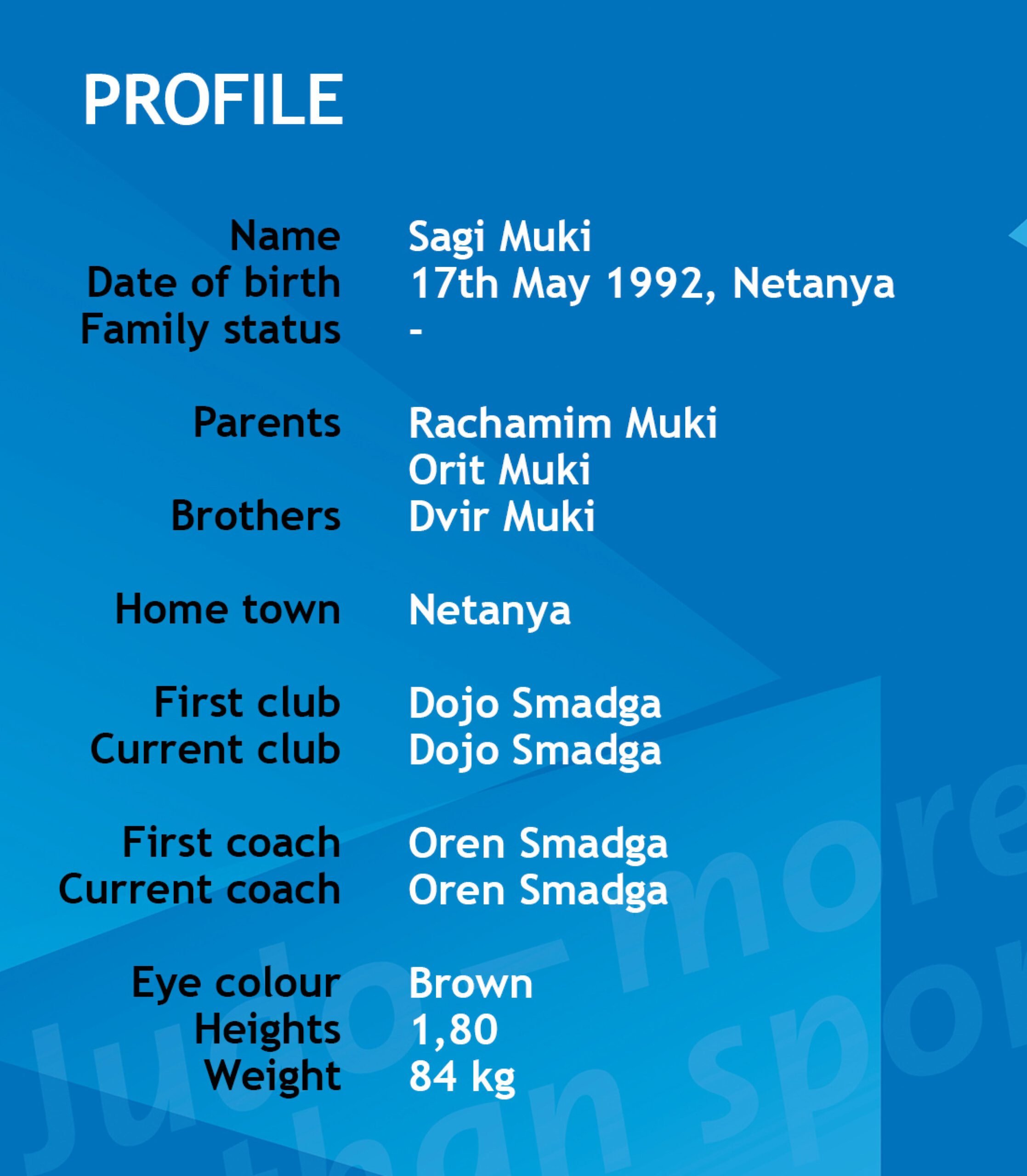 A young Sagi started much like many judoka, at the earliest possible moment stepping on the tatami at the age of four. He tells us of his overspilling energy and his parents need to find him an outlet that he loved and could embrace.
I tried all kinds of of circles, nothing really worked out, but judo was the perfect place, as soon as I went to experience training with Oren Smadga who is my coach, I fell in love with this class.
Coach Oren remembered the wildness of his young judoka, always running, always active with little focus, but noted his incredible talent of absorbing information and direction, and by the time he was 16 years old, realised he had found something extraordinary.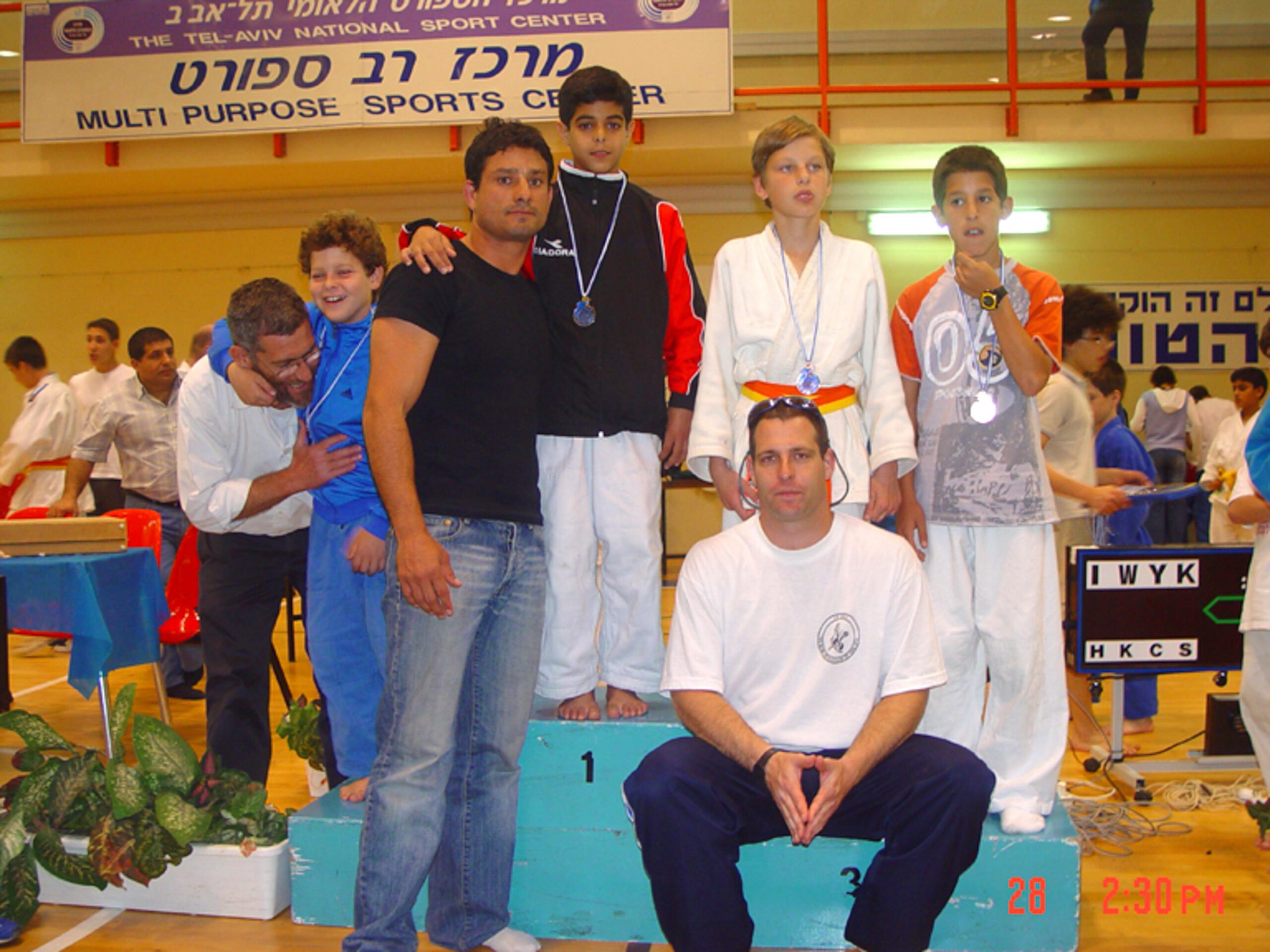 Big decisions
At only eight years old, Sagi was faced with quite a tough decision for a child, choosing between two sports which he was equally talented in and loved. After scoring a goal in his football exams for the Maccabi Netanya football team he was sent a letter to formally invite him to join the team – quite a big deal for this young child. Unfortunately, the judo club moved at the same time from Netanya to Zoran, half an hour away. Of course, he made the ultimate decision to follow his judo dream and continue to train with Oren.


He hadn't realised the implications of his decision, the commitment that would also come from his parents, travelling four to five times a week, his father staying with him and has consequently been by his side ever since. Sagi tells how he cannot begin to show his appreciation, without them he wouldn't be where he is today,
The first thing I did when I came back from the World Championships was to put my medal on my dad and mom, take pictures of them and catch the huge smile they had on their faces.
That medal didn't just belong to him, but to his parents too.

His parents were his driving force, providing him with all the tools he needed to fulfil his dreams and educating him on the values of judo. A memorable thing for Sagi was at the end of each judo competition, his father would ask him to put his medal in his pocket so that those who did not win a medal would not be in so much pain,
these values ​​of respect, restraint, of sensitivity to others and I am so happy to have shared a common path with such amazing parents who support me to this day.

Competitive History
This encouragement from both his parents and coach allowed Sagi to dream of standing on the highest podiums, competing in the European and World Championships as well as the Olympic Games. It wasn't long till he entered the Israeli national team, travelling abroad and collecting his achievements. Following his World Championships gold medal in 2019 and European gold in 2018, won in front of a home crowd, he has claimed two of his three targets, all that is left is the Olympic gold.

The 2018 European Championship gold was one of his greatest moments on the tatami.
I came in with such a hunger to succeed, especially after everything I went through all the time before, basically after the Rio Olympics I started a rehabilitation process, I was injured in the lower back, two disc breaks, […] it took me a year and a half to get back to the judo mat, I didn't really know if I would be able to return, the doctors didn't give me a chance, […] but I fought for it and as I competed here in the country in front of the entire home crowd, in front of four to five thousand fans who came to watch and cheer I felt that I was coming in with a very strong hunger to succeed especially after the difficult period I went through, and this moment when I stepped onto the podium and they played the anthem in front of the entire Israeli audience was the realisation that Sagi is the same Sagi, because it was not straightforward and things were not certain, many had already given up on me.
Dealing with severe injuries following the Olympic Games in Rio de Janeiro wasn't the only obstacle affecting his return. When Sagi returned and entered in to rehabilitation, he also made the decision to move up to the -81kg category. Though he was ranked third in the world in the -73kg category, this turned out to be a smart move for the Israeli athlete, allowing himself to become stronger and preventing further injury by constantly competing against himself and his own weight control. The time of rehabilitation and rebuilding himself took patience but he endured this period and came back a stronger version of his former self.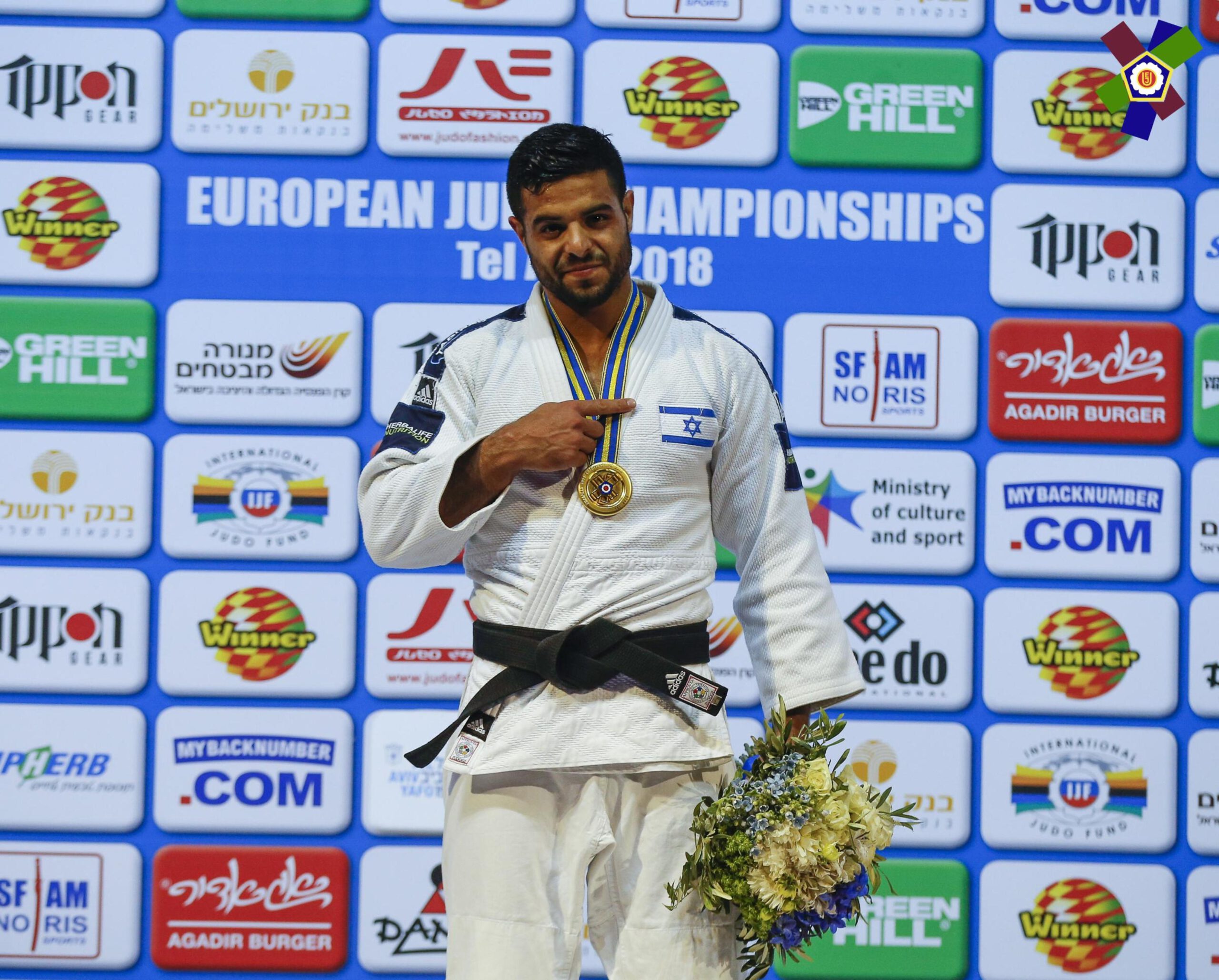 Unarguably, another career highlight for Sagi was his gold medal in the 2018 Abu Dhabi Grand Slam.
To play the anthem in an Arab country that doesn't recognise Israel, to play the anthem for the first time, a historical anthem, I can tell you it has excited my entire country.
The direct impact it had upon his country was immediate, present to witness this historic moment was Minister Miri Regev who stood crying tears of joy. Following his stand on the podium, he received a phone call from the Prime Minister, Benjamin Netanyahu and his phone did not stop, the attention he received for this was unprecedented. Only a few years earlier, he could never have imagined such a thing, he had earned a bronze medal in Abu Dhabi but was unable to compete under the Israeli flag and though it was a difficult decision to compete, his position in the Olympic Games depended on it.

The recognition wasn't simply a political shift but this shone a light on the importance of judo for Sagi, how sport can bring people together and it wouldn't be the last time it would play a major part in his future.
I can tell you that this moment is truly a historic moment, not just for me but for the entire country, and for all the world, because we really see how judo is doing well, we see the normalisation between countries, we see the approximation between peoples, and that is the beauty of judo.
World Championships 2019
On the 28th of August in 2019, the world was set to experience a sensational day of judo. Following on from the previous days of competition, Israel had not achieved what they'd hoped given their success on the IJF circuit in the build up to the World Championships in Tokyo. However the tides were about to change.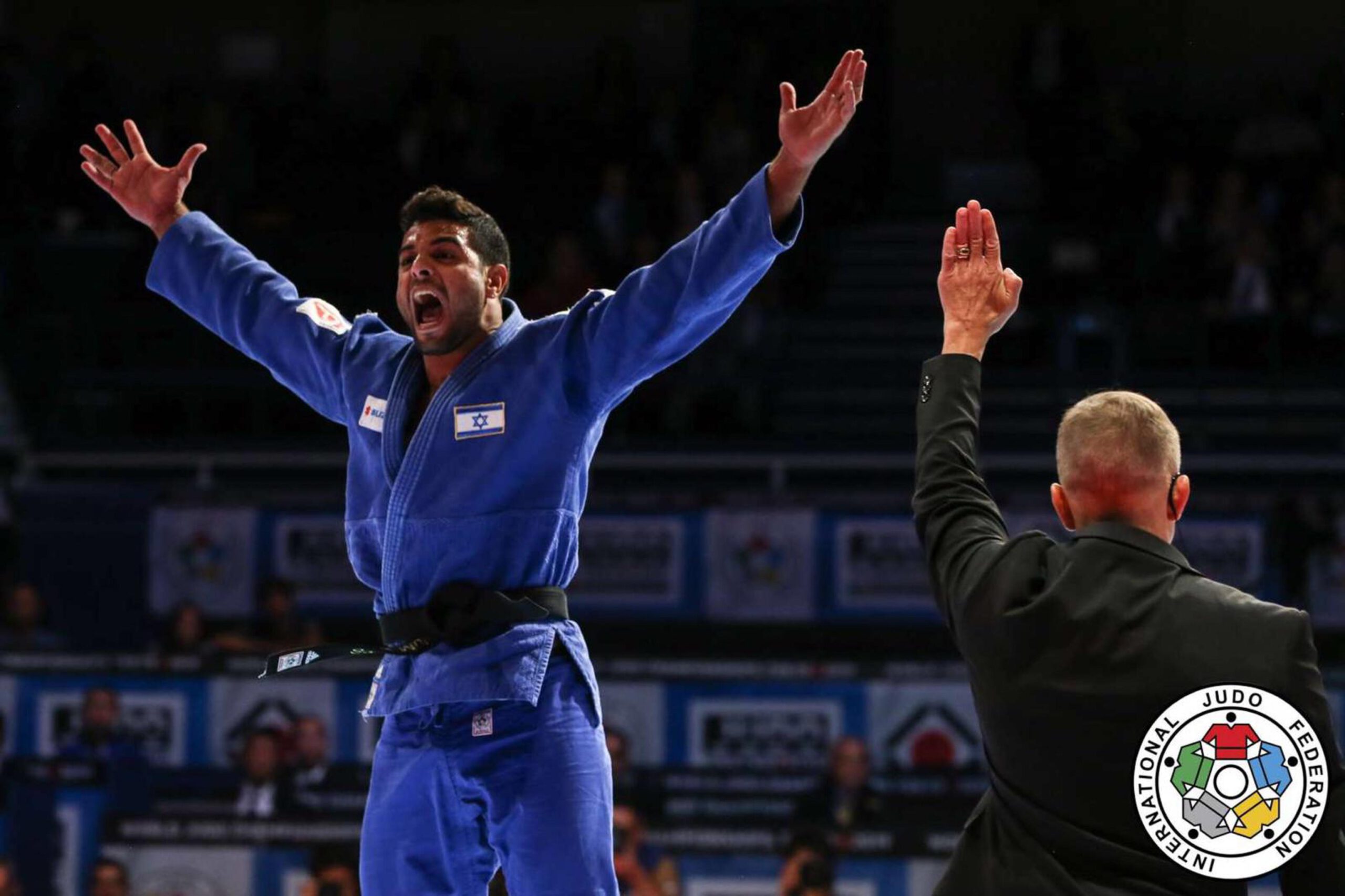 Sagi knew what he was capable of, he had overcome major setbacks in terms of injury and having to rebuild himself as a successful athlete in a new weight category. His first contest was against Ruslan Mussayev (KAZ) who had in fact beaten Sagi a month earlier in Budapest, though Sagi admits he was not prepared a month earlier, he was dealing with a minor injury but this loss filled him with the energy he needed for his final preparation,
I came to the World Championships with such hunger, with the knowledge that I could win after the amazing year I had, and the World Championships all clicked, because I knew what my abilities were, I knew what I was capable of, and I believe in myself and know that I can beat anyone in the world. Every day and every competition heading to the podium, it didn't matter to me that he'd beaten me before, I can tell you it gave me more hunger to succeed, and to win it and prove to myself that I really could, and I really managed to start it on the right foot and open the competition.
This self confidence and of course his abilities carried him through his preliminaries against Ungvari Attila (HUN) and Vladimir Zoloev (KGZ), he felt like he was in the right mindset and evidently, his pace could not be stopped, his fourth contest against Sharofiddin Boltaboev (UZB) ending in 20 seconds.
I didn't really plan for the fight to end this fast, I was really preparing for a stubborn fight, because he's really a very serious opponent, and I knew from the beginning that I was going to the end, giving everything I had, and really in the first 20 seconds it happened and I managed to throw him, it could have taken longer too, and it showed that I was really at my best, knew what I was going to do, prepared for the fight before, and really managed to win and make it to the semi finals.
He wasn't so fortunate in the semi final, his opponent from Egypt, Mohamed Abdelaal gave him potentially the hardest fight of the day, his incredible strength and tactics posed a threat.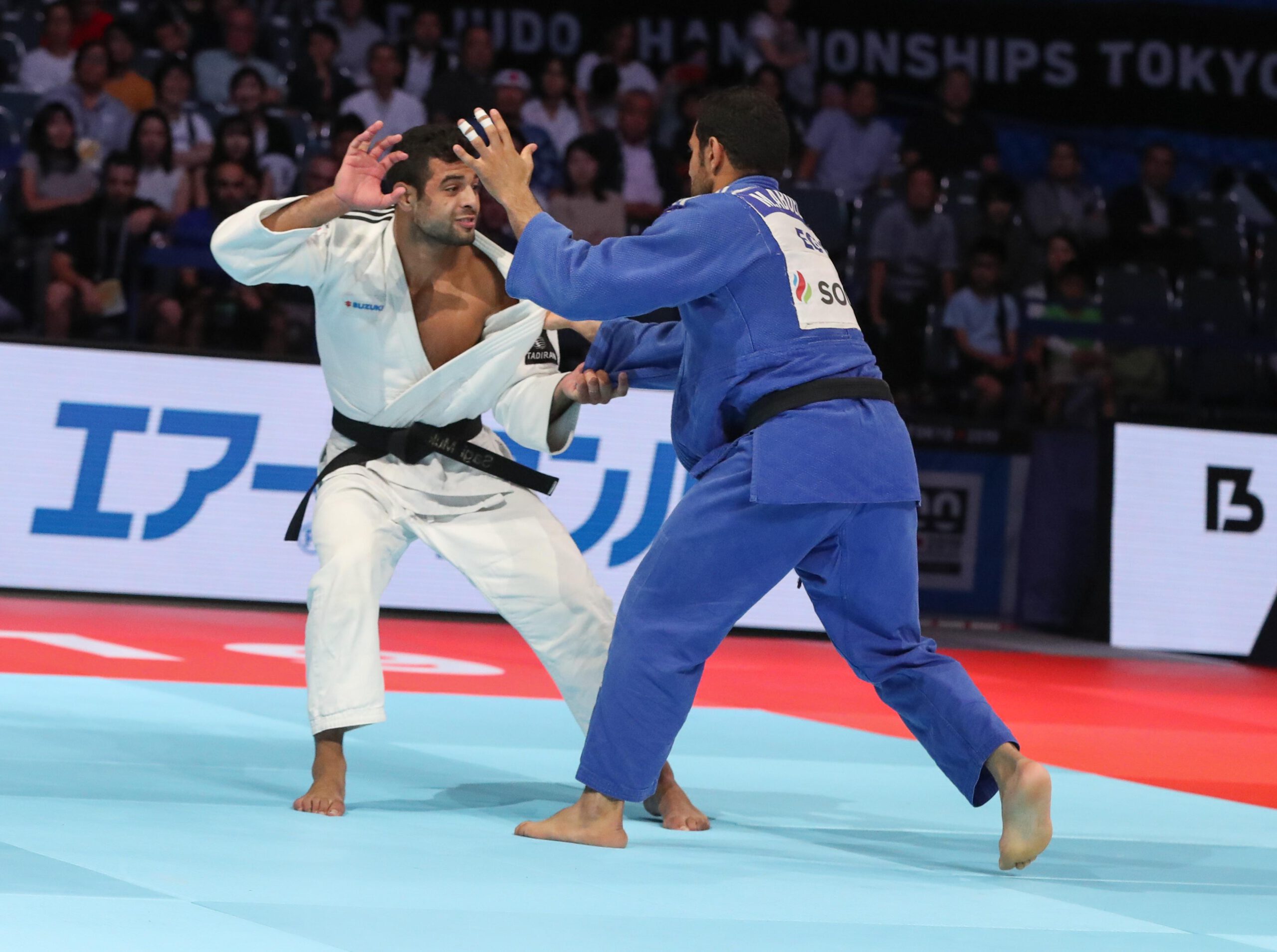 Though Sagi put a score on the board and eventually Mohamed picked up penalties, in the end a second score could not be sought. The tactical side appeals to Sagi much less, constantly seeking the ippon but he, as well as others, recognise this athlete as one who knows how to manage a contest in an intelligent way. Regardless, the score from Sagi was enough to take him to the final and a guaranteed World Championship medal.
On the other side of the draw, the 2019 European Champion Matthias Casse (BEL) was storming his way towards the final, defeating the likes of Dominic Ressel on his way in to the semi final and eventually defeating the 2018 World Champion, Saied Mollaei (IRI) to earn his place in the final.
Both athletes went in to the final filled with confidence and the ability to walk away with the gold medal in Tokyo but the day belonged to Israel and Sagi. A minor mistake from Matthias cost him the first score and the momentum continued for Sagi, scoring ippon with a great attack and achieving his childhood dream.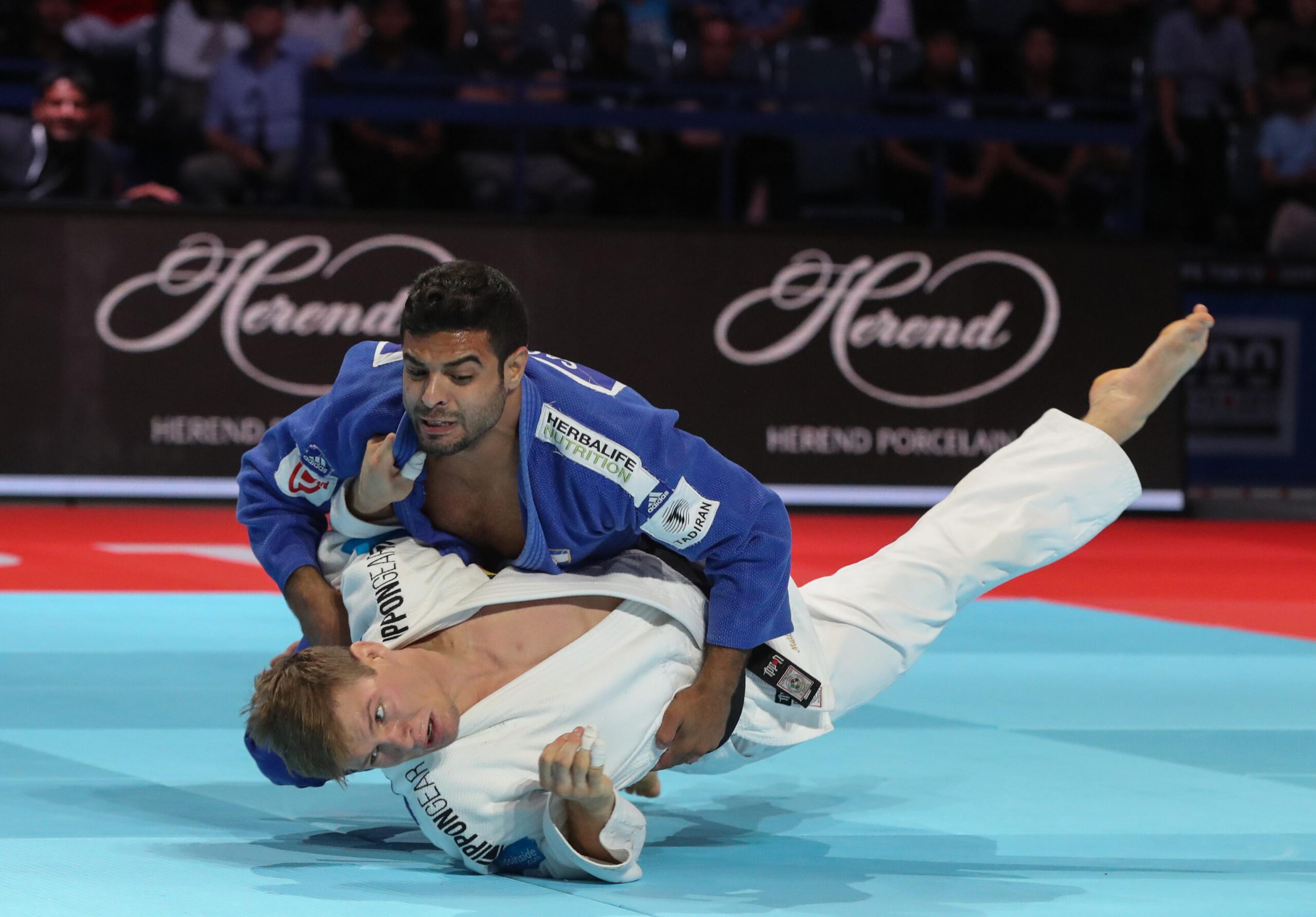 To head the podium in the toughest competition, the World Championships, wow, this is a moment I will never forget my entire life, I blended in happiness, I am usually not an emotional guy who does not often cry but there, because I knew something historic happened, Israel did not have a World Champion in men, something special happened here.
The adrenaline and overwhelming joy at the time can cause athletes to enter a bubble and be consumed by their happiness, their relief of all the hard work finally paying off, which was no different in this case,
I can tell you that at first I didn't really understand what was going on, the judge signalled that I had won, I realised I was a World Champion but it took me a while to digest this achievement, even a few days later when I was walking down the street and people were shouting to me 'a World Champion!', that pair of words, it took me time to digest it, and now that it's been a while, I realise the magnitude of the achievement, realise that there has been no World Champion in men before, and I'm the first to make it in the State of Israel.
Unification – 'Judo – More Than Sport'
The opposite side of the draw caused a lot of tension throughout the day from a political perspective that could have truly transformed Sagi's day had he not been protected by his team, his coach and managed himself.
At the World Championships I didn't know what was going to happen, I can tell you that I felt all kinds of things, and as soon as I felt it, I took a step back, went outside and walked to the park […] took in air and concentrated on what 'Sagi' should do now. I could feel it, nevertheless it was madness around Saeid Mollaei and in the end I made it to the finals, saw that he lost, did not know if it was intentional or not, because there was a golden score, but in retrospect, after that when they explained things to me, I realised that very bad things had happened there, threats to his family and I couldn't help but to go after him, and to really check how he was, and so far we are in contact, I am so happy to have such a good connection between us.
Off the tatami, they can boast a great friendship, potentially made stronger due to this journey.
Saeid is an amazing person, he is friendly to everyone, he is respectful, he is funny, he is really kind to everyone, I see that everyone loves him and when I see that he can't fight me in competitions, it's something that was painful for me, that an athlete who trains like me can't go up against another athlete, because he belongs to some country or nationality, he just can't go up, not because he's injured, but doesn't come up for the wrong reasons, it hurts, and if I had put myself in this place, I would expect them to really help me. So that's how I felt, I felt the need to talk about it, really support him and for me he is a life friend.
The Coach
Oren Smadga is a legend in his own right who now coaches current and future legends of the sport. When he had retired from competitive judo, he had won medals in all high level tournaments, both as a junior and a senior athlete, and in fact, had been the first.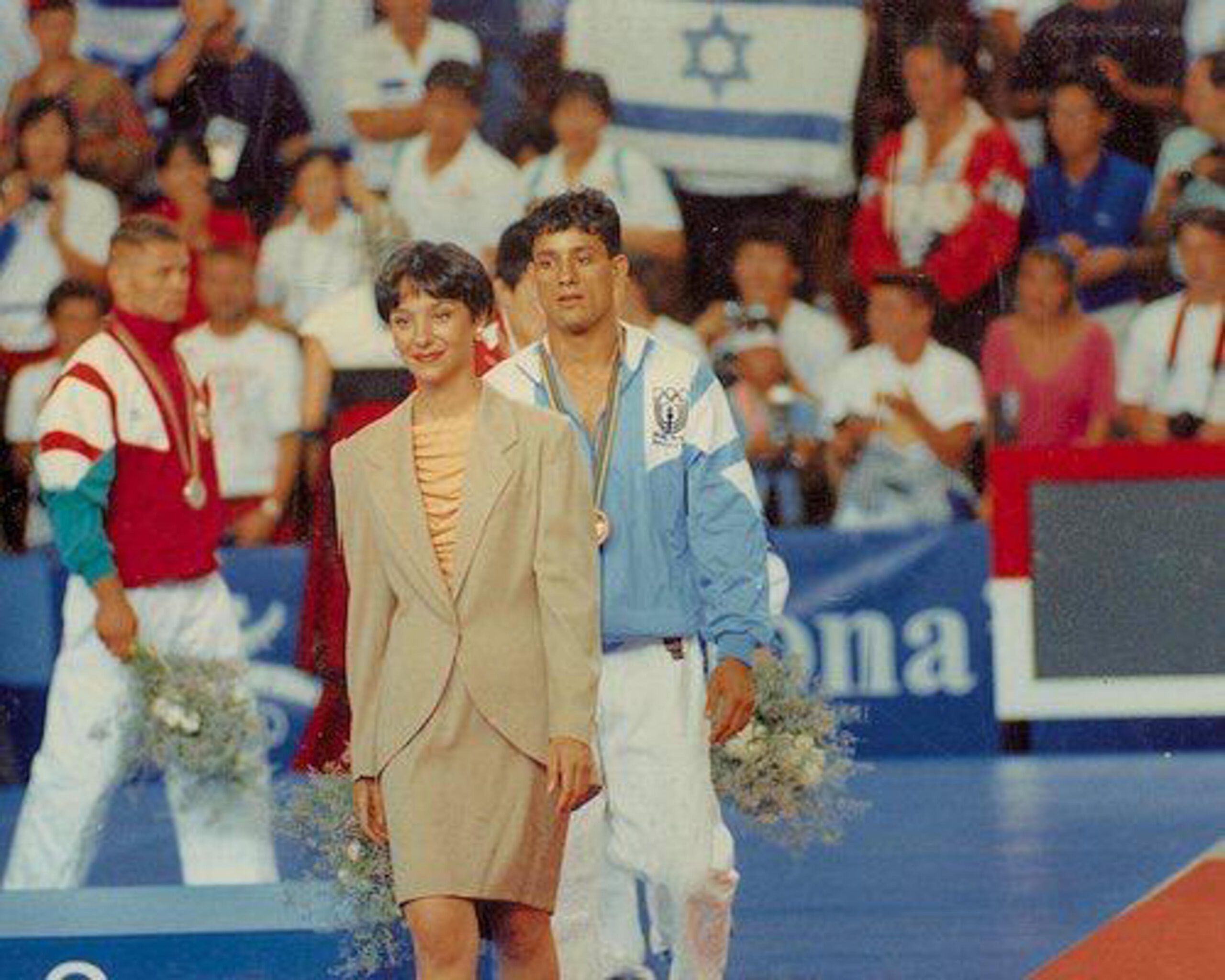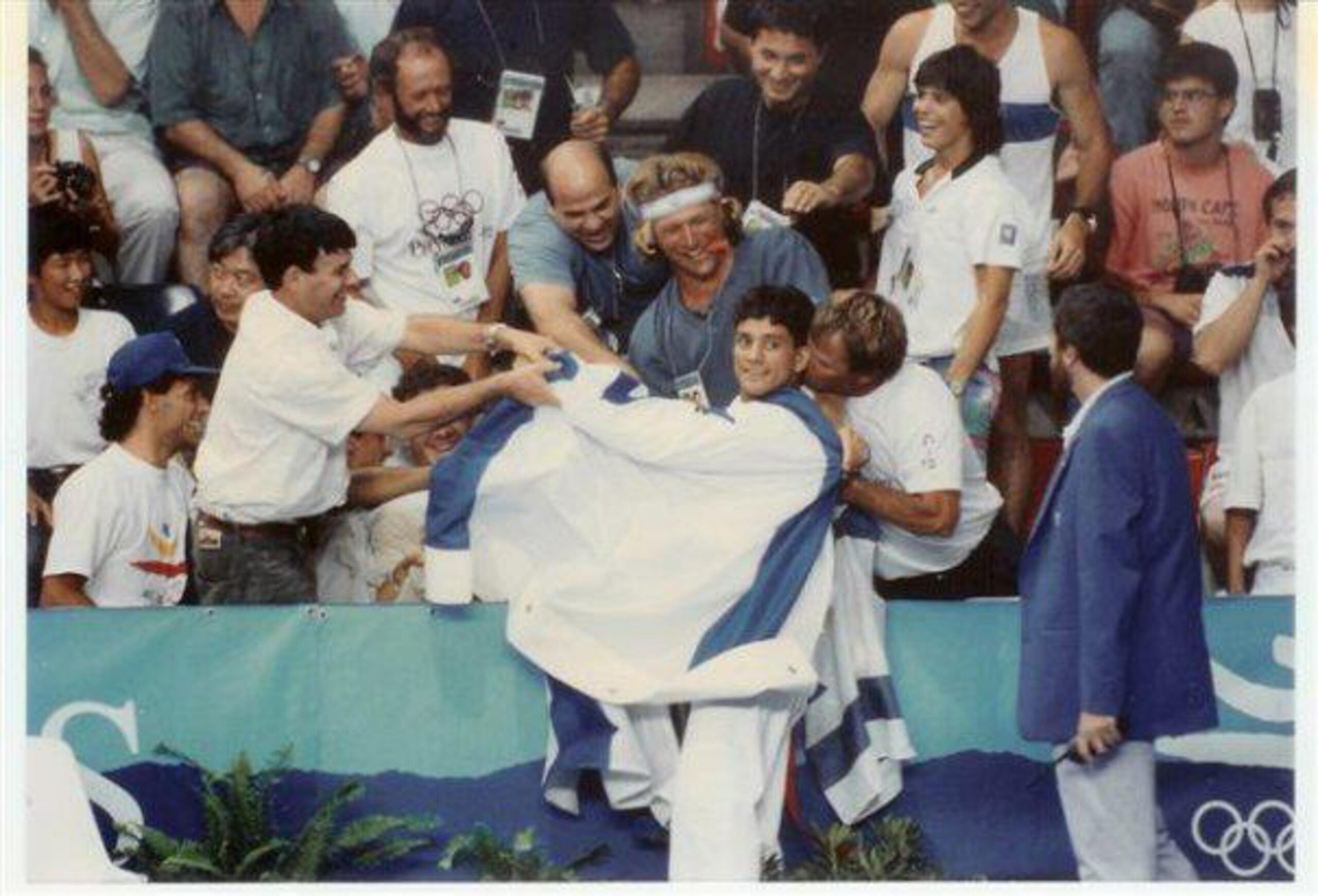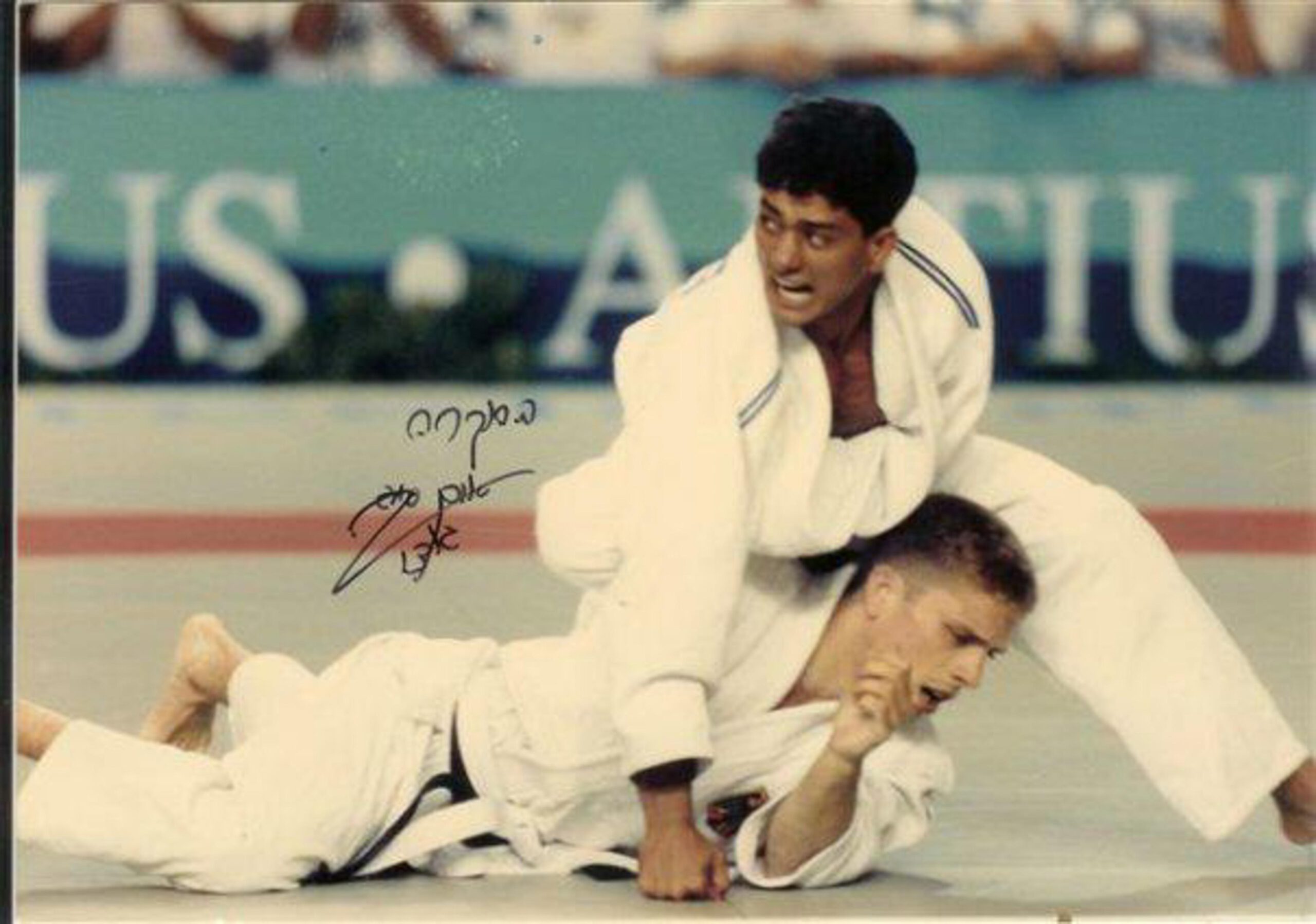 Due to his personal determination, he had a preconceived notion that he would be the coach to a future champion, that they wouldn't settle for anything less than first place, they would achieve the European, World and Olympic Champion status, but that wasn't the feeling from everyone at the beginning.
When I got the position of coach, they didn't give me much of a chance here in Israel because they usually say he was a great athlete, not necessarily will he succeed as a coach and I really believe in my ability as a coach, I really believe in what I do because one of the things that characterises me is learning, learning from others, and I learn from the Russians, I learn from the Mongolians, I learn from the Japanese, I learn from the Koreans, I learn from all those who have powerful and great judo and I think I proved myself throughout the first term until Rio.
At four years of age, he struggled to see this future champion in Sagi as he was an unruly child, but as they years went by, the star status of his young athlete shone through and he knew he would surpass his own achievements,
he manages to learn the lessons, he hears first-hand the grievous losses I had in the World Championships final, which I didn't accept with winning second place. […] He knew he wasn't going out of a World Championship with a silver medal, he was going to take a gold medal, that's what I sent him for, just gold. I remember all these things.
Sagi attributes their success to their deep-rooted history, a relationship spanning 25 years, and is fortunate to have him by his side to this day in every tournament, that he is like a second father to him.
When asking coach Oren why Sagi was the champion, what makes him different, he offered this explanation,
I think that Sagi goes one step further than anyone else, he basically just goes for the gold, you can see his character, when he wins the medal which is not golden, he's never satisfied […] Sagi is single, special, in every way, he's a pedant in everything he does, he has to do things most accurately, he goes all the way.
Oren believes that Sagi's previous experience in a World Championships allowed him to prepare for the feelings, injury and preparation held him back in previous years, but they both believed that 2019 was 'the one'.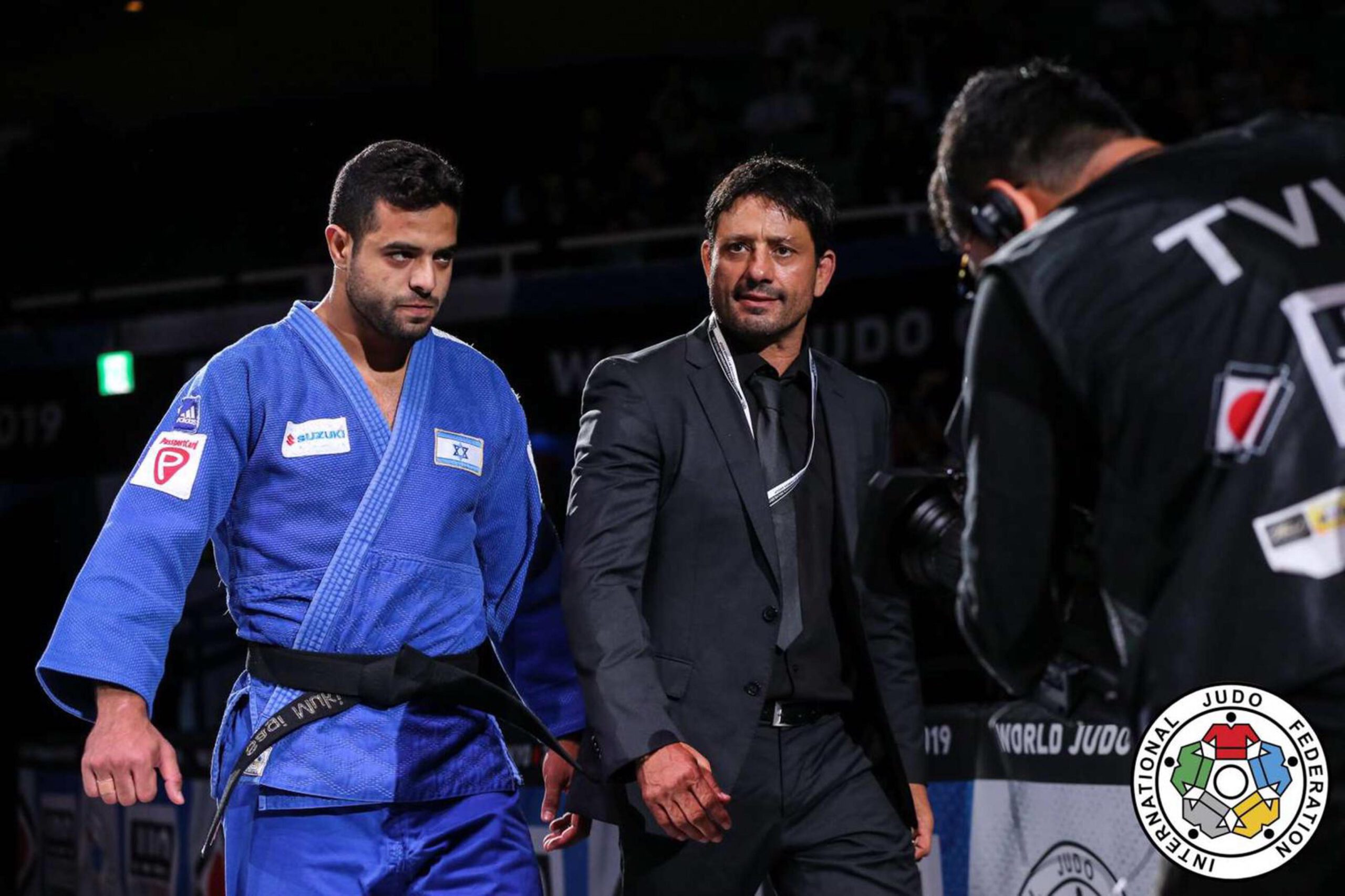 The environment that day wasn't optimal given the circumstances surrounding Saied Mollaei and his situation with his home country, which was known to the media and became a focus that day. Perhaps due to his friendship with Saied, Oren needed to make sure his athlete was protected from the hysteria. He was here for one thing and that was to take the gold medal, he couldn't allow his emotions to be overcome him on that day for any reason, any matters off the tatami could be dealt with once the medal was around his neck. He was confident in his athlete, his team had created something special and the determination was even greater that day.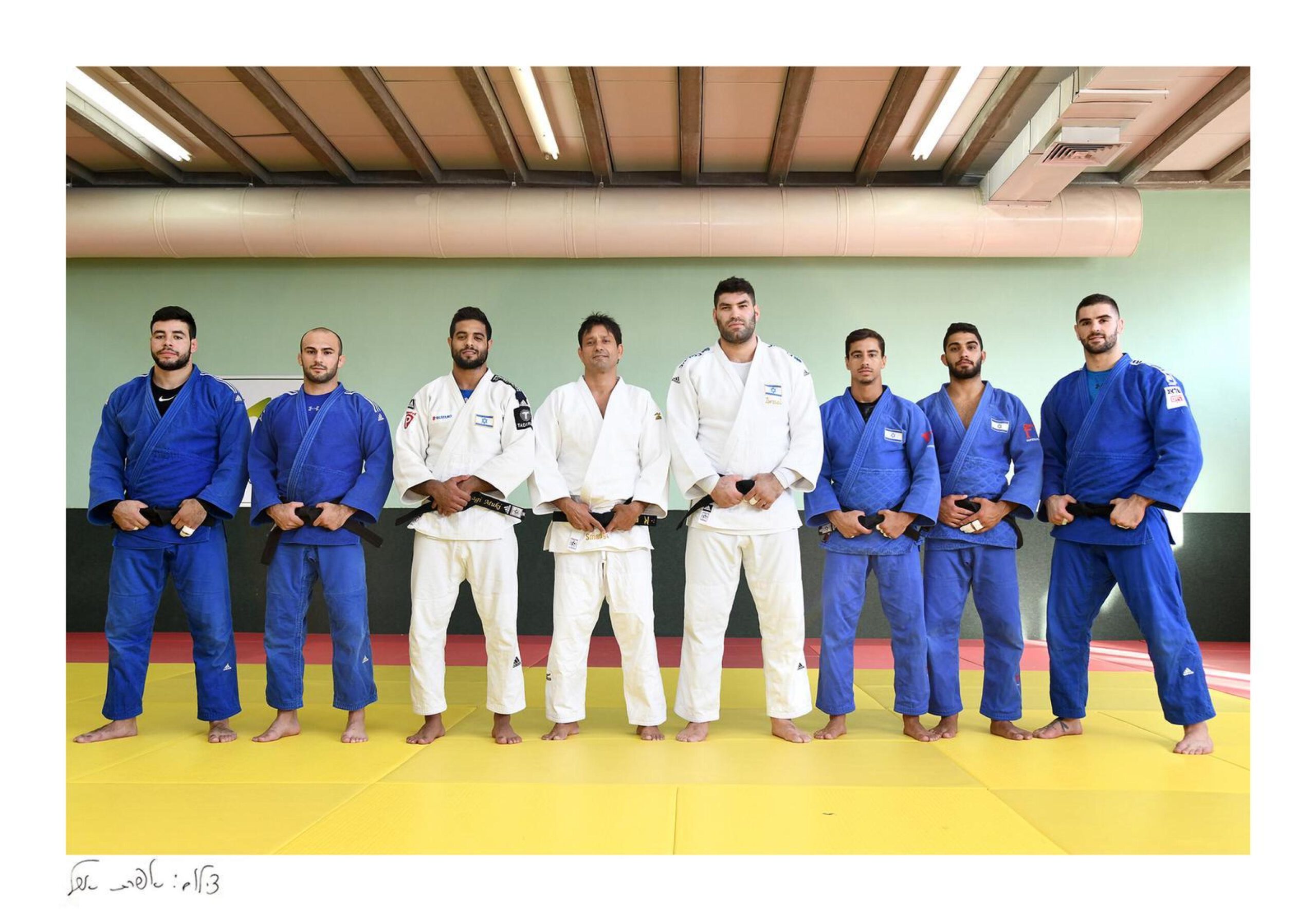 Future Aspirations

The next step is the Olympic Games in Tokyo for the 2019 World Champion, but a spanner has been thrown in the works due to the world pandemic, delaying the event till Summer 2021. However, that doesn't change the intentions of the athlete.
Planning to continue to exceed all expectations, both his own and that of the media and to deal with the inevitable pressure, the red patch a target on his back, Sagi will endeavour to become Olympic Champion in 2021. Reminiscing on his World Championships and talking about the venue,
There is something really special about this hall, this is the hall where the first Tokyo Olympics took place in 1964, and returning to it after renovation it and preparing for it for the Olympics, winning it a year before the Olympics itself, it really excites you, you are waiting to return to the mat again, and I really hope that I also succeed in doing so.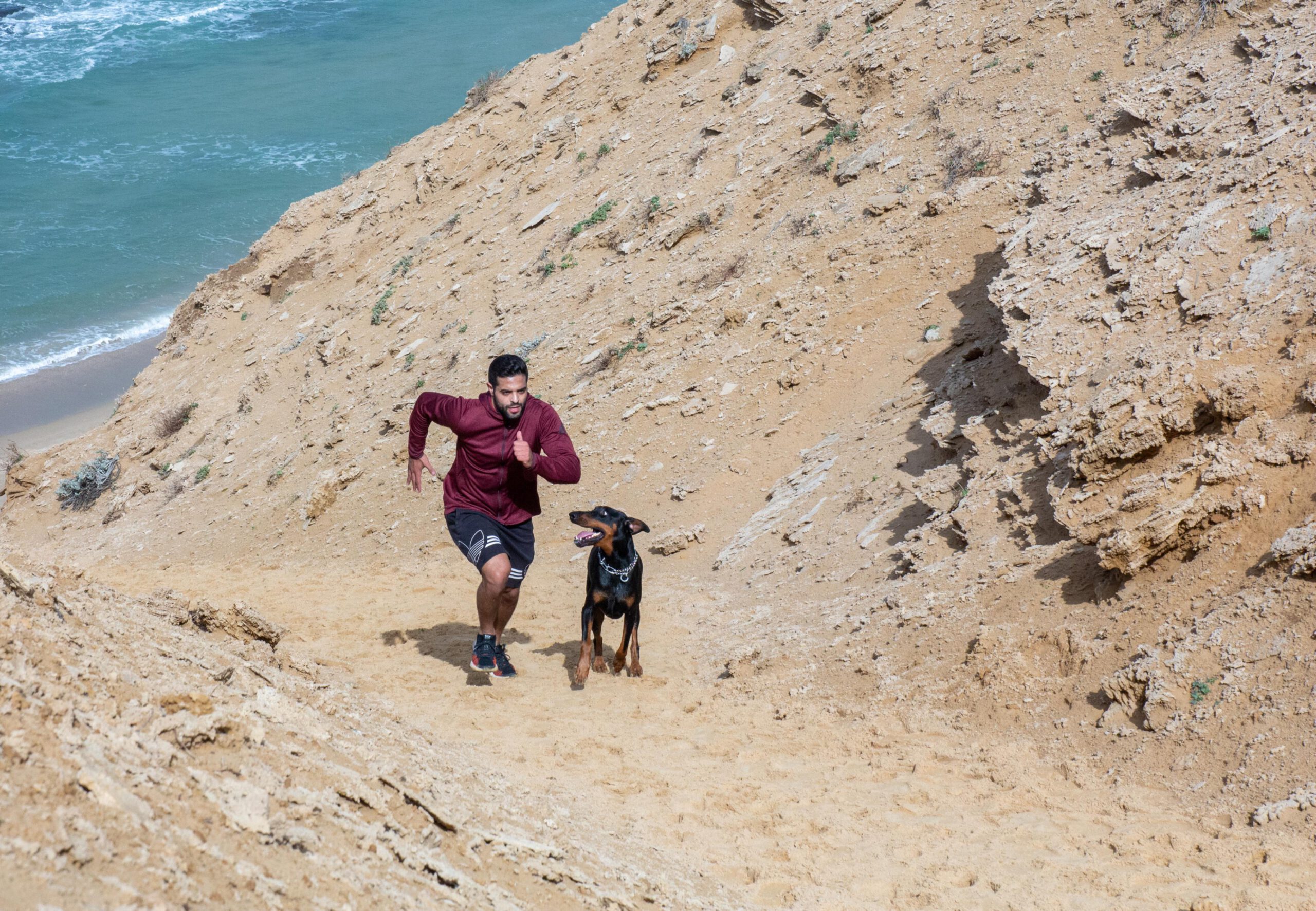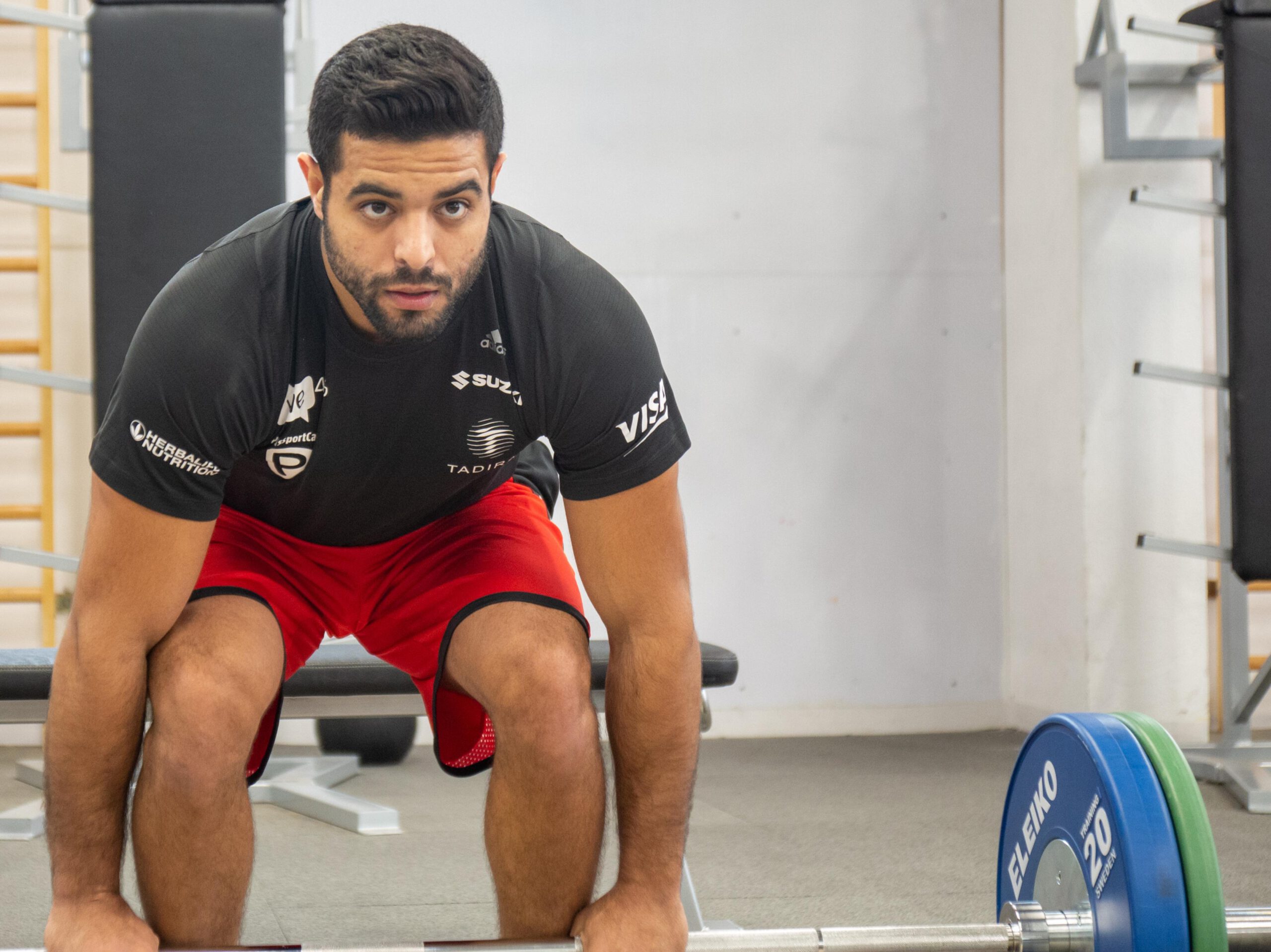 With the greatest in the world coming together to compete under the Olympic rings, there is always uncertainty, it can be anyones day and Sagi is not immune to that but he believes that judo will always lead to the same outcome, unity.
Look, at -81 kg, there are a lot of athletes that deserve to win, like Casse, like Mollaei, and there are many other athletes, I think if I make it to Saeid, there will be a message here to the world, it would be a dream to convey this message to the world, which everyone will understand that no matter what country you are from, and no matter who you are, we are all human, equal, and it shows that sport can bring nations together, and I hope that from this story, the message will bring peace and touch many people and the heartbeat will get as close to people as possible.
Judo is more than a sport and Sagi Muki embodies just that.

Author: Thea Cowen
Interview and Photographer: Soren Starke
Videographer: Victor Garcia Osado
Judoka
Author: Thea Cowen
---