It was a terrific day for the women in the senior world championships today, two medals were taken by Germany and Italy, raising the flags on the podium, a first in a senior world championships for both athletes.
First to step on the tatami and opening the final block was Assunta SCUTTO (ITA). The 20 year old has plenty experience in world championships but at cadet and junior level, racking up a collection of medals including a 2021 junior title and silver in 2022. She caught the eye of many as she transitioned to senior, securing grand slam medals and has now cemented herself in world history with a bronze medal.
I haven't realised yet that I have won this medal, but I am very happy today I felt good I know that I have something more to work on because the others have more experience but today I think I wanted to win more than them and I think god helped me today. It helped me to go on the easiest path.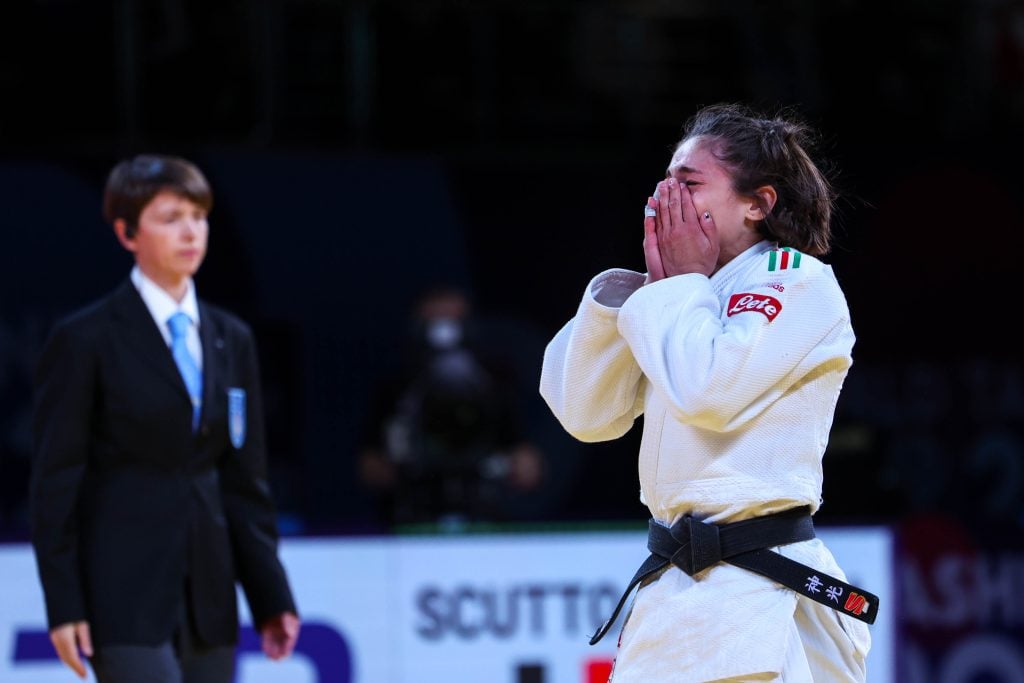 Of course she has her junior and cadet achievements but how was this senior medal different?
It is different, but this is a dream for me, it is the one going towards my biggest which is the Olympic Games. 
Starting her day, she defeated one of the top four athletes, Shira RISHONY (ISR), not necessarily an easy feat but given her history, she felt confident in her abilities.
I prepared very well for this contest, I have met her before and I know her very well. I think because of this I felt quite comfortable and I knew the tactics, what I wanted to do, I just went in without any other feelings than that I wanted to win and enjoy this match.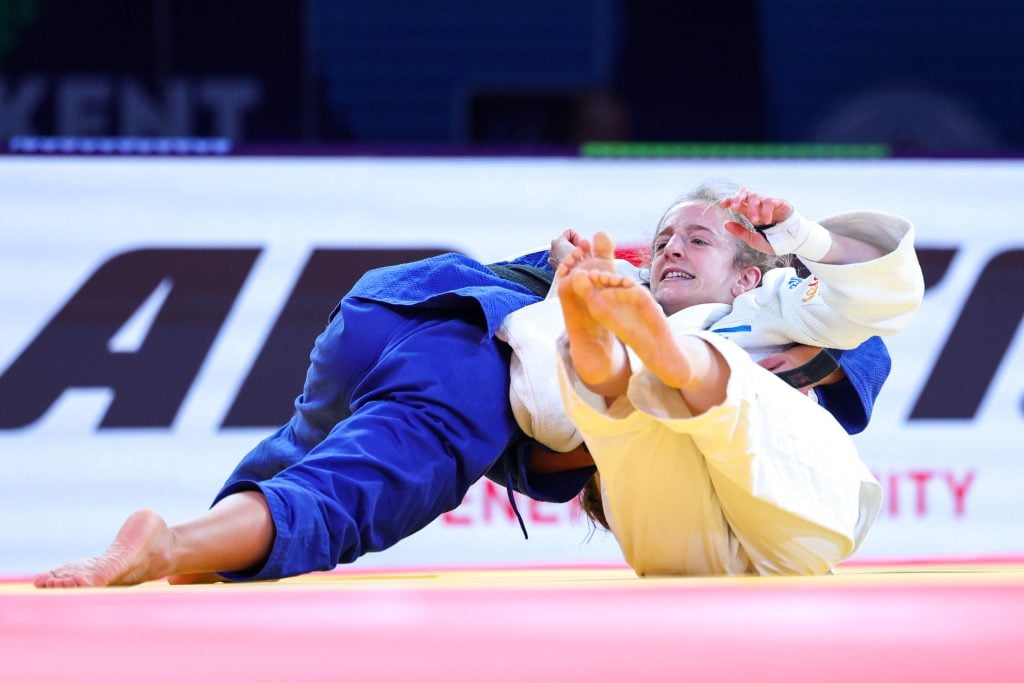 In her bronze medal contest she faced the 2021 world bronze medallist Julia FIGUEROA (ESP).
I knew that she is more experienced than me and that I needed to bring something more. I was more motivated to catch that medal and in the first part it was difficult but then I thought, if I am here, I am here to take this medal and afterwards I started to do things a little differently. 

My first thought was 'I don't believe it.'
Though there were eyes on Scutto, a wonderful surprise came from Katharina MENZ (GER), and after her second round win against Catarina COSTA (POR), one of the favourites for a medal, the German had also drawn attention.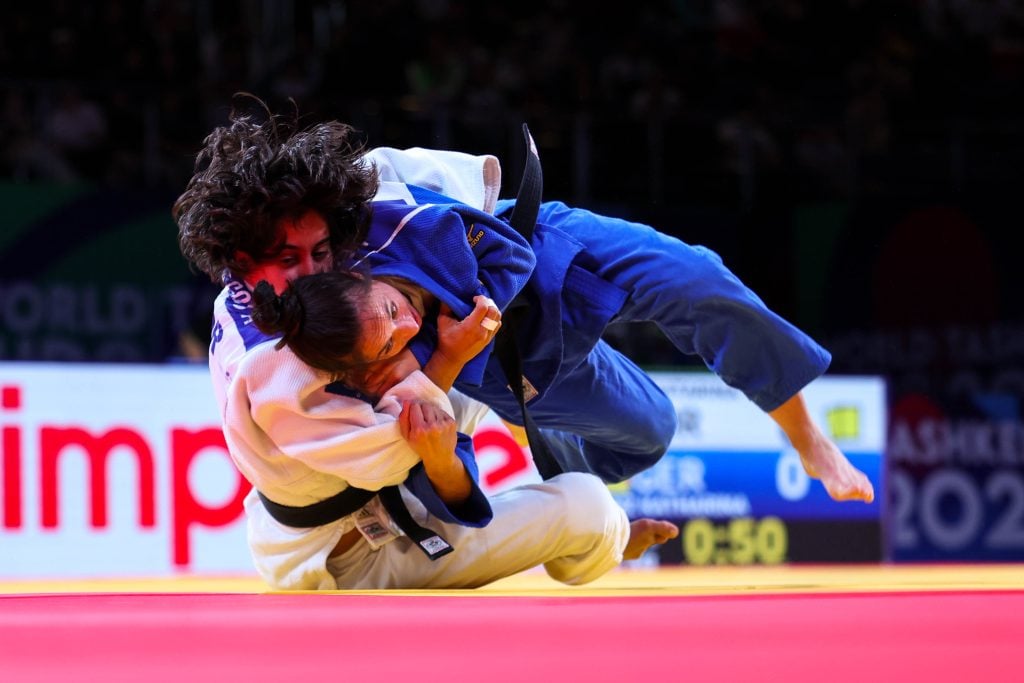 Her previous results came a few years ago on the IJF tour which were followed in 2020 with a European bronze medal but today there was something different about Menz.
My goal was to be in the top five today, but always you come to take the gold. I felt really strong in my mind today and confident I could do it so this is how I went from fight to fight. I really worked a lot on my mentality, to become more confident and also have a new trainer for my technique and I think these things have really made a difference for me.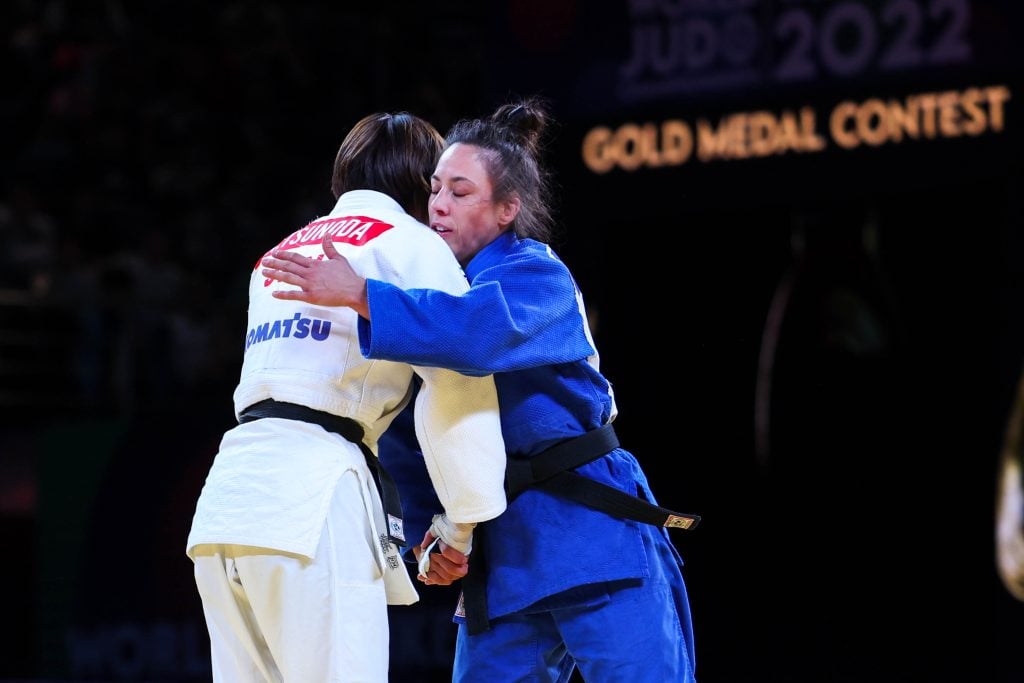 She was taking down one athlete after another and did not seem phased in the slightest, her focus was on that gold medal contest. Menz made light work in her preliminaries, and although she gave her all in the final, it was the former and now reigning world champion, TSUNODA Natsumi (JPN) who stole the gold.
I try to only think fight to fight, I don't look at the list, who is here for example so that I focus on one fight at a time. I had one picture in my head of the gold medal, I am not here for silver but this is how it is, a bitter sweet feeling.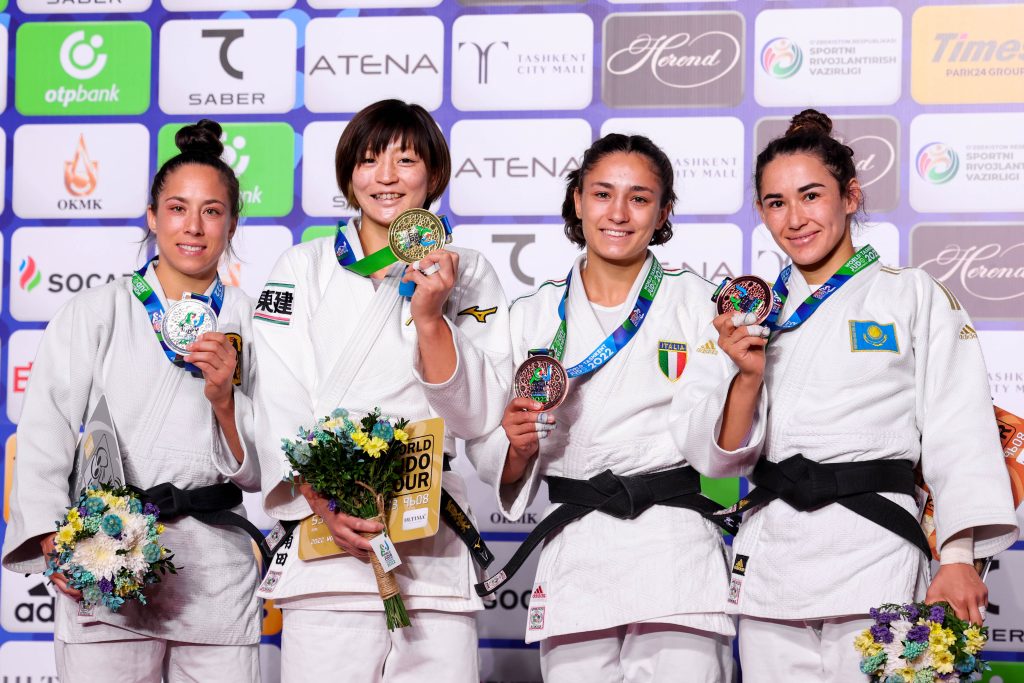 Judoka
Author: Thea Cowen
---