Author: Croatian Judo Federation
The eighth Judo Festival in Poreč brought together more than 1500 judoka, their family members, scientists, coaches and judges in Zelena Laguna. One of the largest European judo events is organised by the Croatian Judo Federation and the European Judo Union, and the first six days fully met expectations.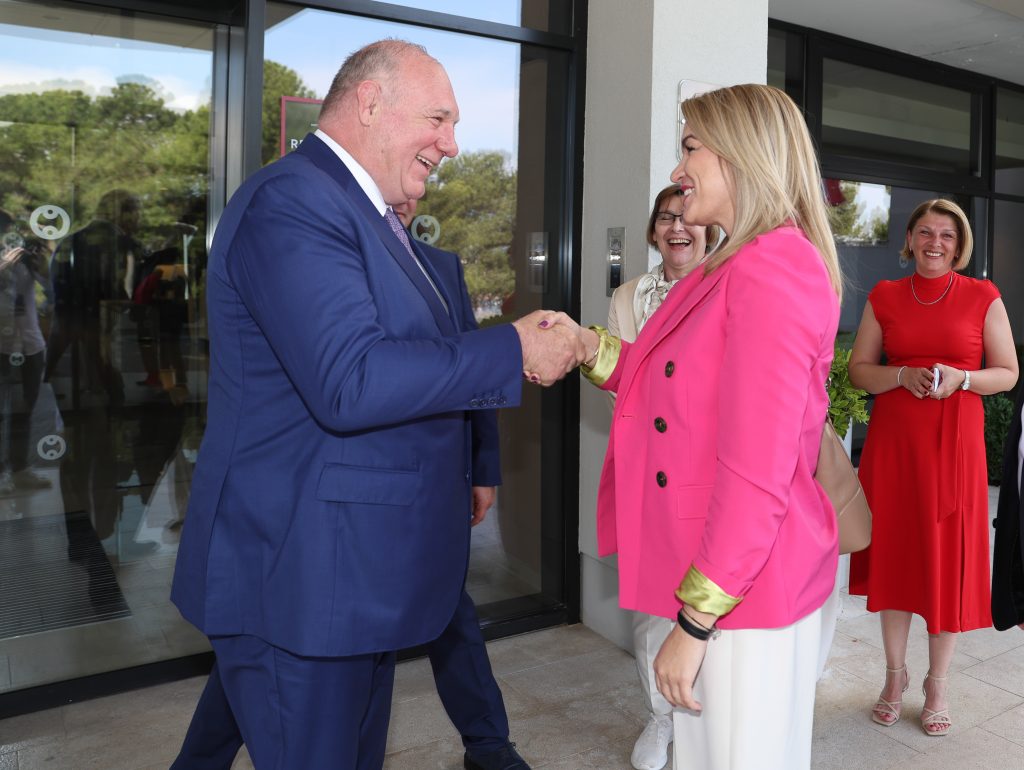 Yesterday, the Judo Festival in Poreč was visited by the Minister of Tourism and Sports, Dr Nikolina BRNJAC accompanied by the president of CJF, Dr Sanda ČORAK, honorary president of CJF Tomislav ČULJAK, president of EJU, Dr László TÓTH and EJU vice-president Hrvoje LINDI.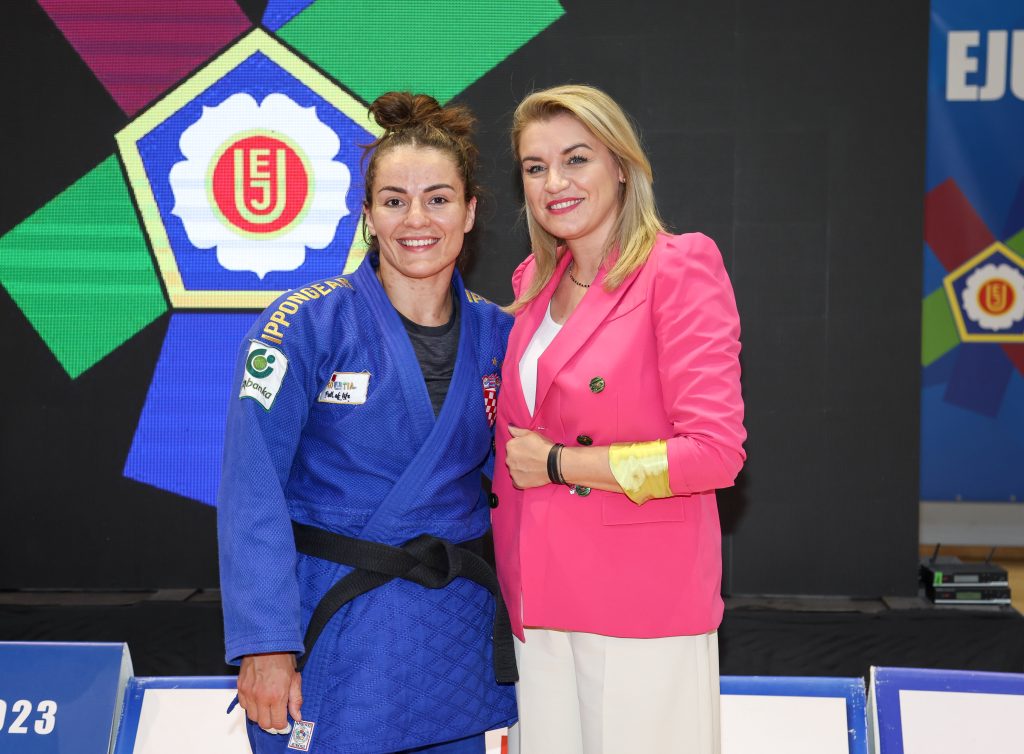 At the Olympic Training Camp, the Minister had the opportunity to associate with coaches and competitors led by two-time world champion Barbara MATIĆ. It is a well-known fact that sport is the main promoter of tourism. How important are the successes of our athletes and such sporting events for the promotion of the Republic of Croatia, the Minister explained,
They are extremely important, especially when we look at what sport can provide us in the promotion of Croatia, I don't think there is a single advertisement that you can pay for in such a way that everyone in the world follows us in this way through the successes of our athletes. We can only look at the last soccer world cup, now the league of nations. Croatia and all our sportsmen and women are doing incredible promotion through sports, that's why the Government of the Republic of Croatia is trying to further invest in it. So far, approximately 25 million euros worth of investment has been invested in supporting major sports events and competitions, this year alone, around 6 million euros. We will continue on, that is why we are here today in this beautiful hall.
The arrival of the Minister was to the delight of all present in the hall, before leaving she talked mostly with the current bronze medalist from the last World Championships in Doha, Barbara Matić, national team coach Vladimir PRERADOVIĆ and national team coaches Dragan CRNOV and Mateo SEMIZ.
Author: EJU Media
---