The annual European Judo Open will take place in Minsk this upcoming weekend. However, despite the importance of qualification points, this event will also be the test event for the 2nd European Games which is to be held in Minsk next year. So the pressure will not only be on the athletes this time, but also on the organising committee of the 2nd European Games Minsk 2019 .
European Judo Open Minsk 2018
Starting with the European Judo Open, we will see over 400 competitors from 41 different nations. Some weight categories will show dominating top seeds, whilst at others it is an open road. Some of the top athletes visiting the capital of Belarus this weekend such as WRL9 and multiply IJF World Tour medallists, Sharafuddin LUTFILLAEV (UZB); former European Champion of the -60kg category, Walide KHYAR (FRA); U23 European Champion, Denis VIERU (MDA); European bronze medallist, Zebada REKHVIASHVILI (GEO); European and World Champion, topped 2018 Zagreb Grand Prix podium in the -90kg category, Avtandili TCHRIKISHVILI (GEO); Olympic Silver medallist, Elmar GASIMOV (AZE); Olympic Bronze medallists, Otgontsetseg GALBADRAKH (KAZ) and Laura VARGAS KOCH (GER).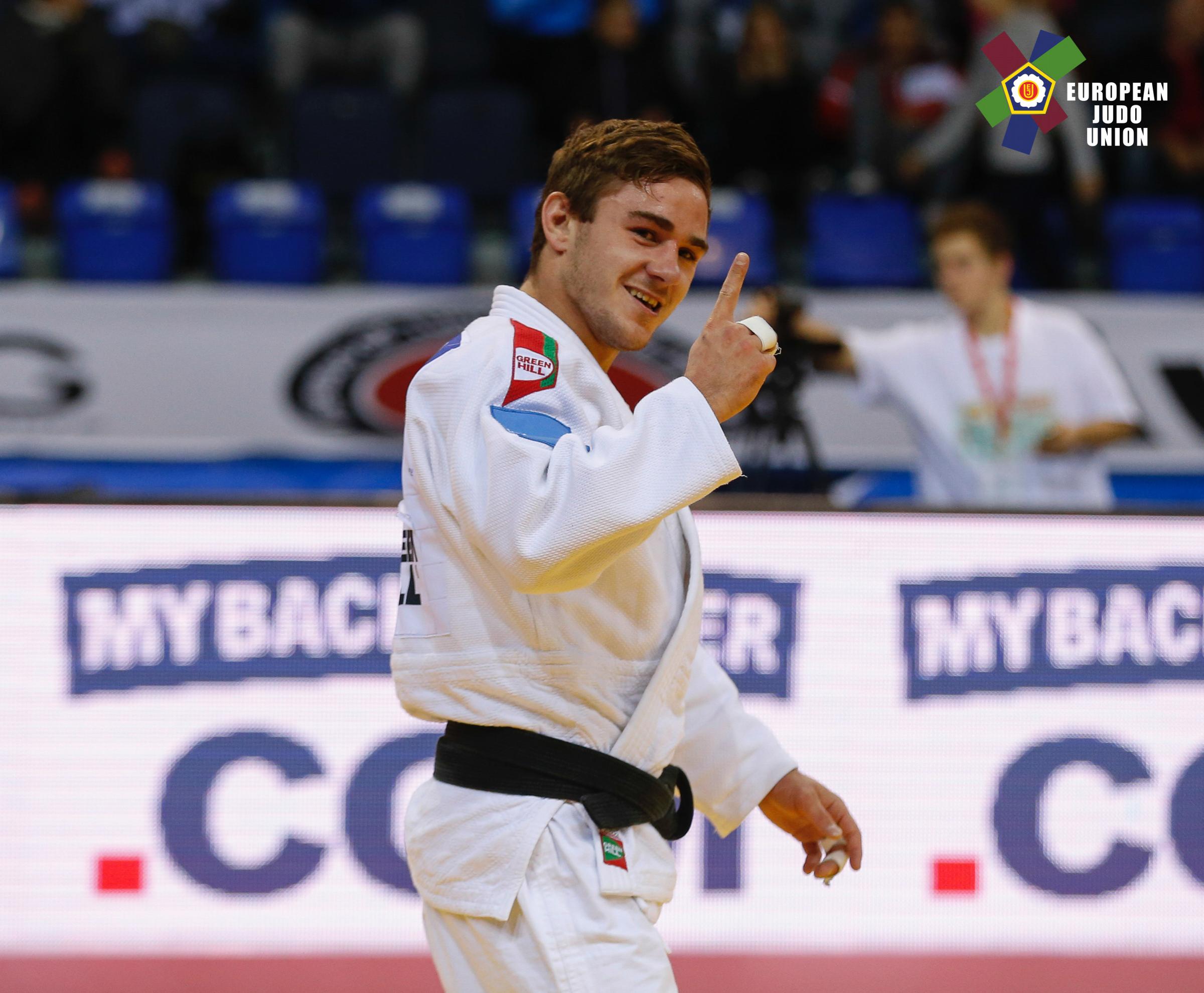 As of the host nation, medal celebration to be expected from Dzmitry MINKOU (-66kg), Vadzim SHOKA (-73kg), Mikita SVIRYD (-100kg), Aliaksandr VAKHAVIAK (+100kg) and Darya SKRYPNIK (-57kg). The tournament will take place at the Chizhovka-Arena and scheduled to begin at 10:00am local time on both days. The draw will take place on Friday, 17th of August at 20:00 at Victoria Olimp Hotel. A three-day long OTC 'Going for Gold' training camp will follow the tournament. We would like to wish good like to all participants!
Bright Judo Training
There are several promotional events taking place in build of the 2nd European Games such as various Bright Team events which areorganised by the Minsk European Games Organising Committee (MEGOC). Following a successful 'Bright Beach Soccer Tournament' on 1 August, this time, participants were invited to test themselves at the 'Bright Judo Training'. At this particular occasion, Belarus pop culture and media representatives took part in a judo session led by European Champion, Marina Slutskaya.
Deputy CEO Anatoly Kotov and Marketing Director Maxim Koshkalda from MEGOC were amongst the new judoka along with volunteer candidates for the European Games. In addition, blogger and TV presenter, Eugene Perlin; Blogger, Anna Bond; Singers, Anna Sharkunova and Dyadya Vanya and Miss Belarus, Maria Vasilevich were also put through their first judo steps.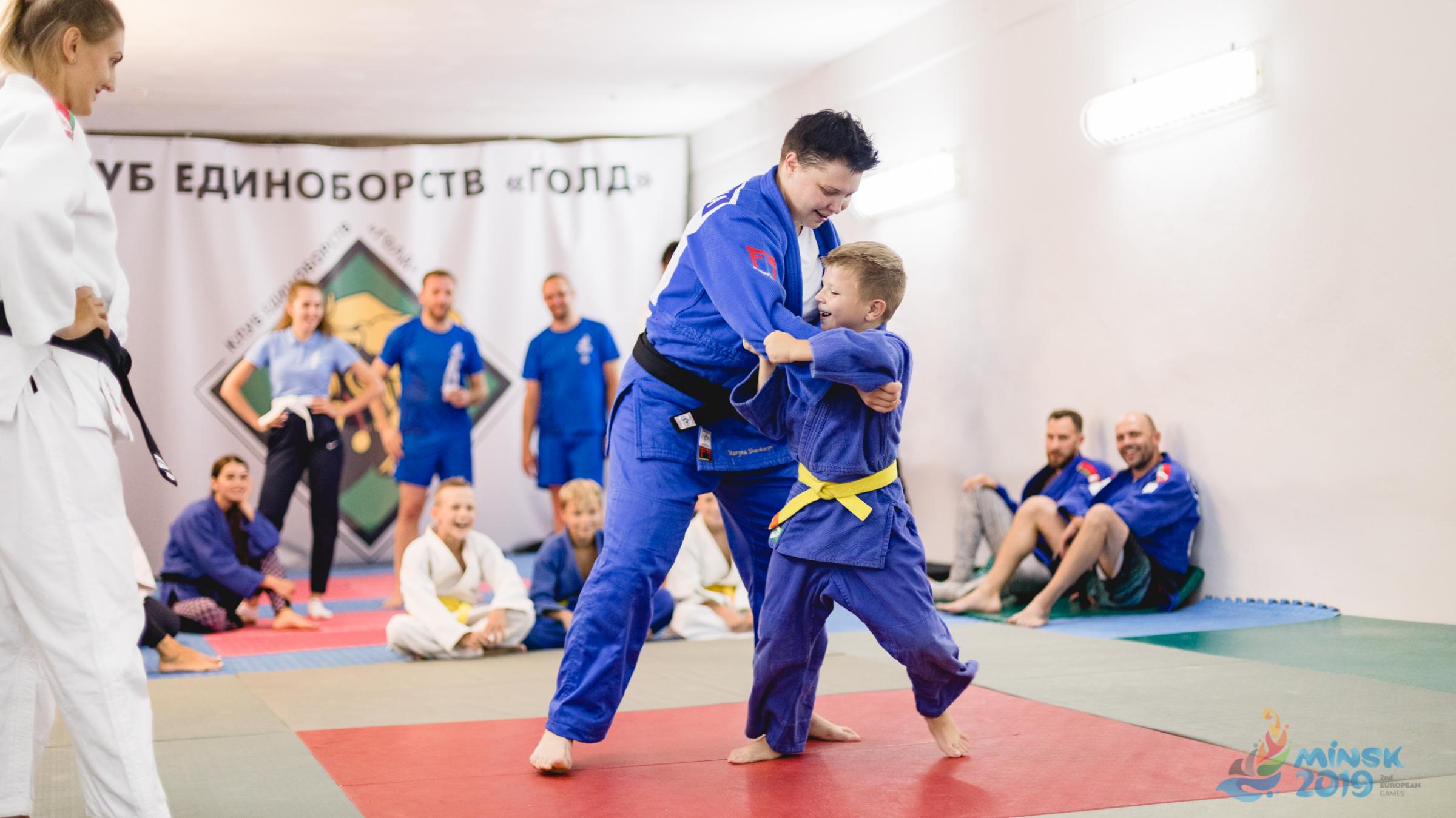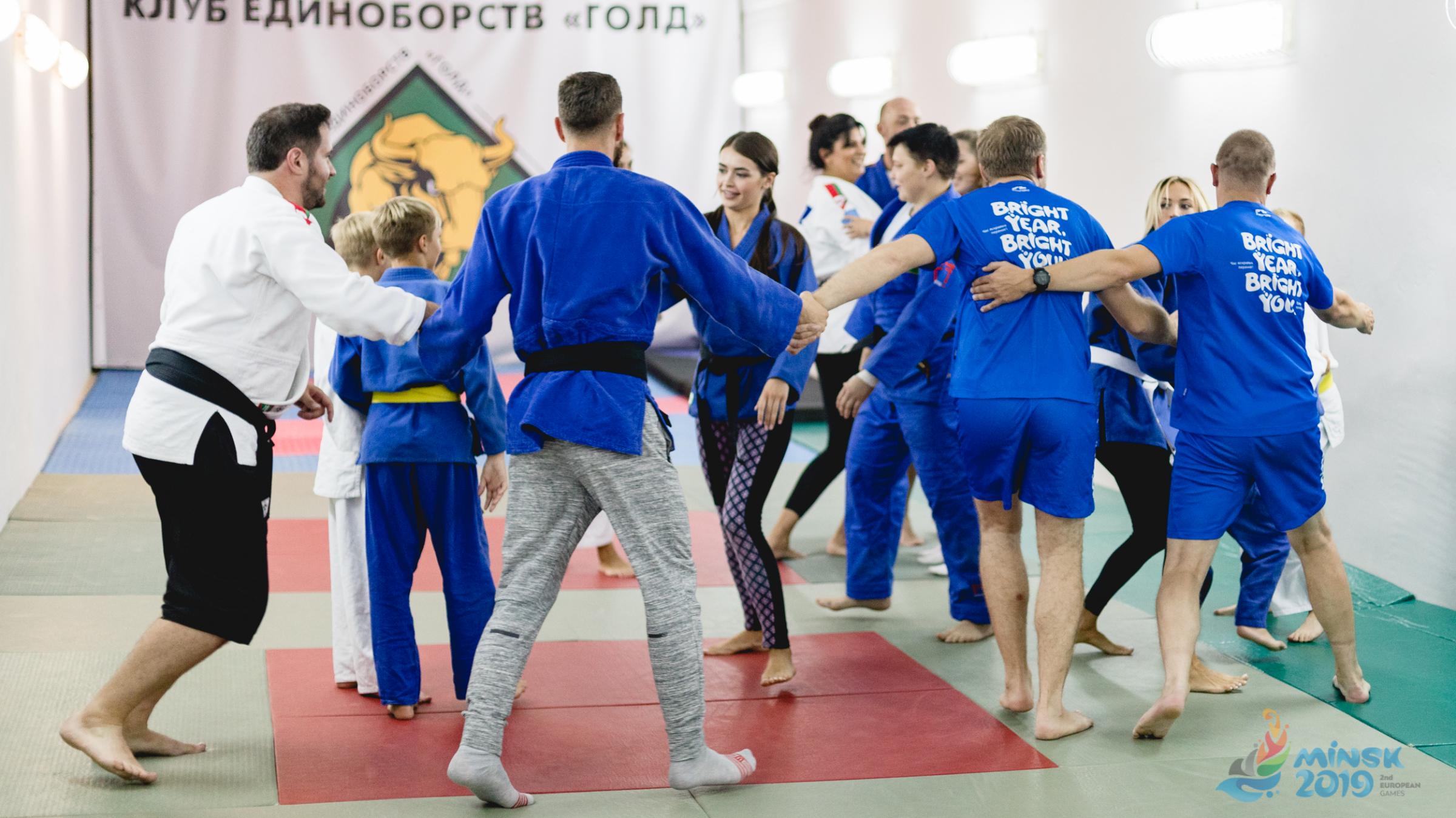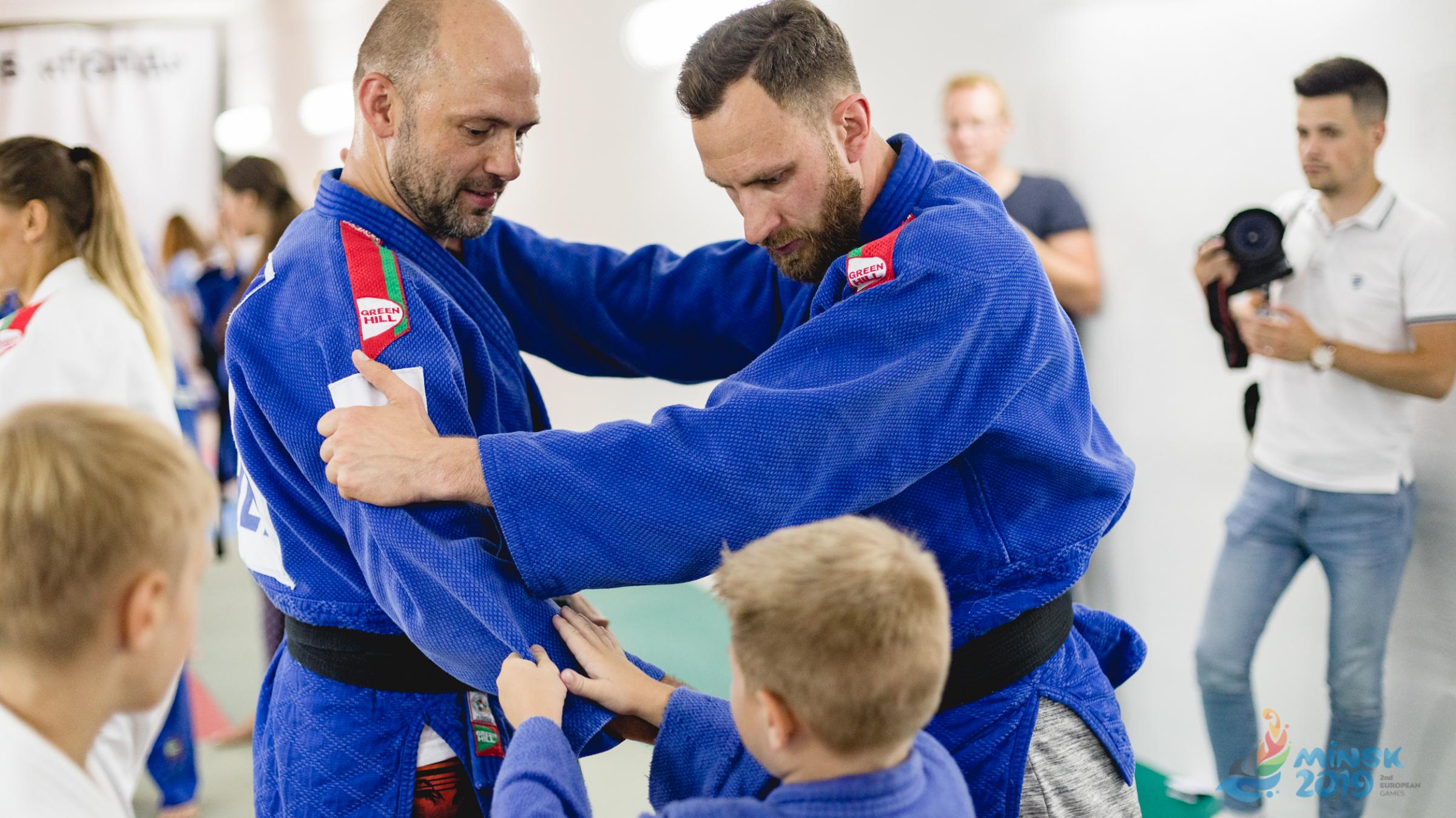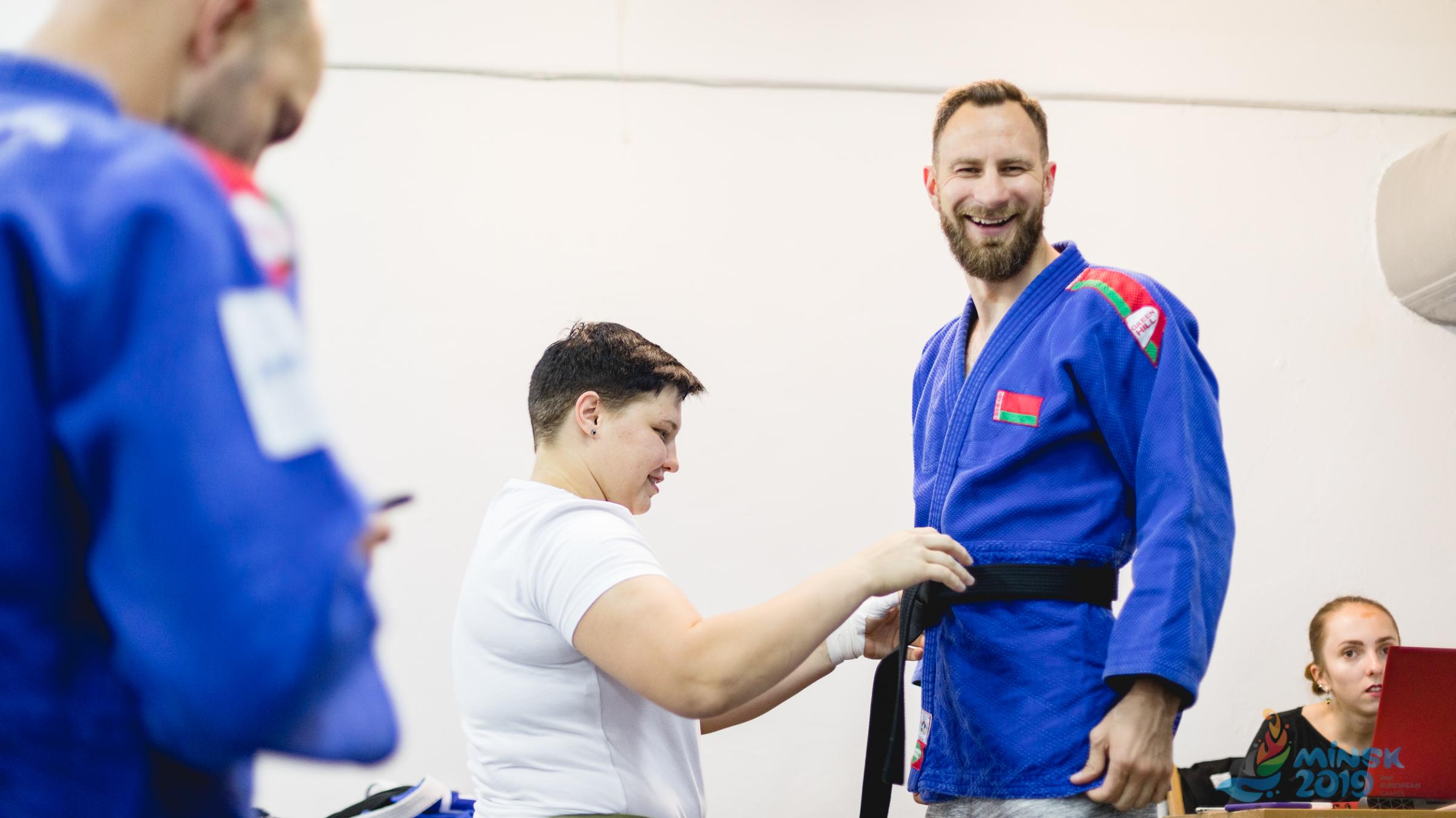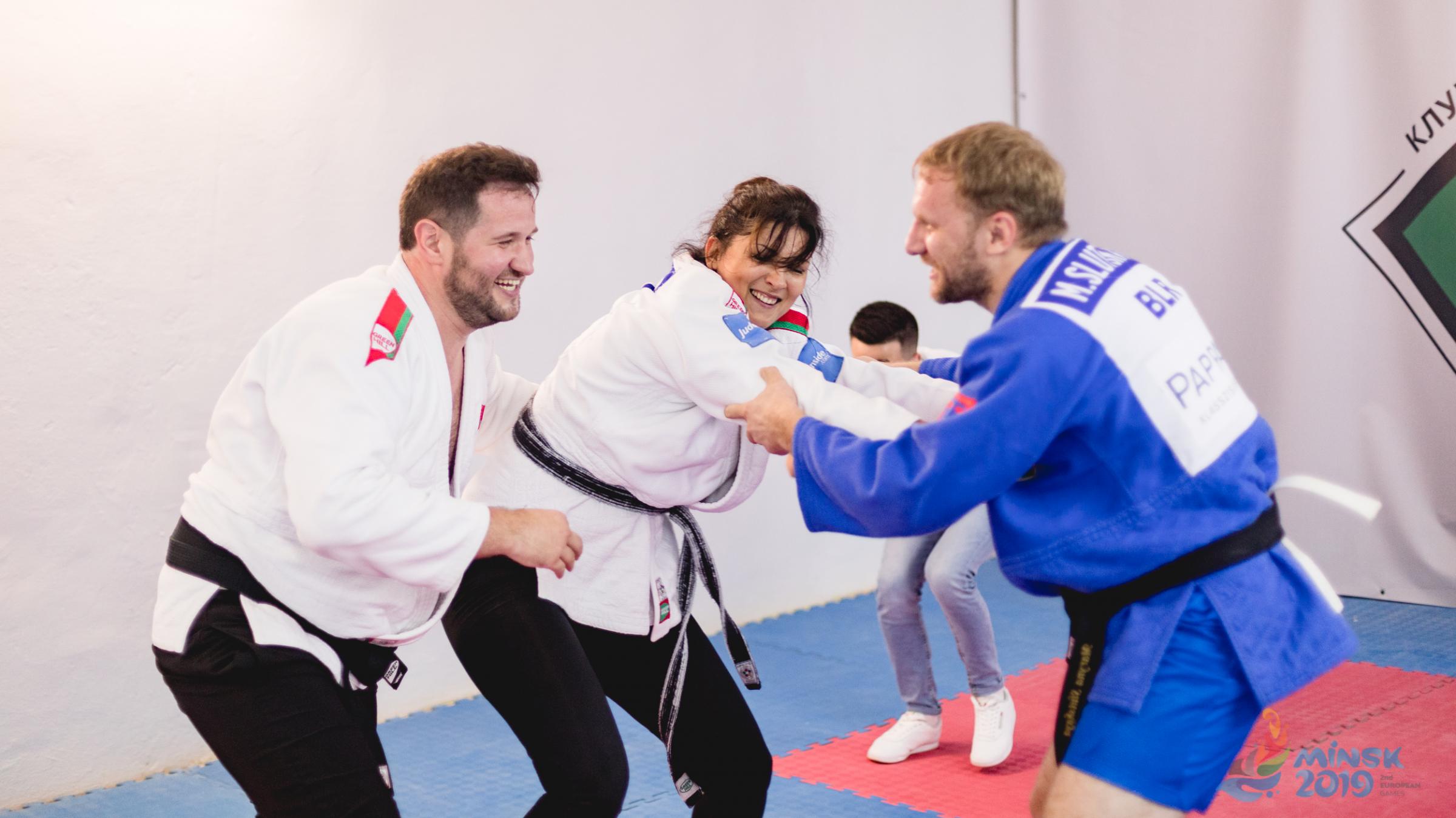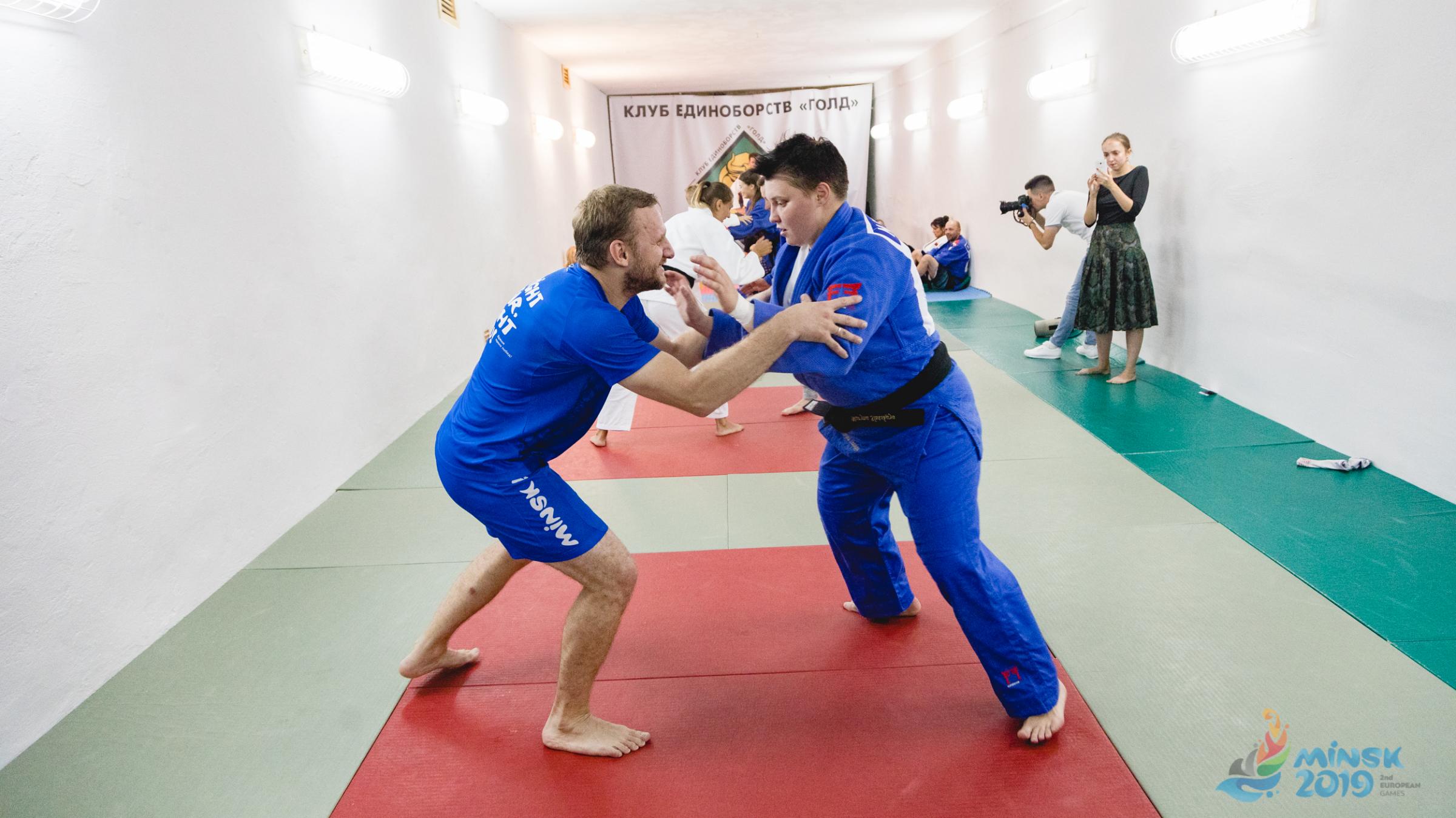 Ahead of the judo session, Slutskaya helped participants prepare for their first judo training of their lives with different exercises. It gave each of them a first-hand understanding of what judokas must go through to prepare for national and international competitions.
Blogger, Miss Bond said (quoted from Minsk2019by): "I have been engaged in many sports quite actively and for a long time – running, swimming. I really liked judo. I felt an excitement and competitive spirit. I was able to show my strength, skills, and dexterity. Today I received a lot of pleasant impressions, and most importantly, the training brought us together. I recommend that everyone try this sport."
After an intensive training, Bright Judo Training participants received well-deserved diplomas from Slutskaya, souvenirs from MEGOC and protein-enriched dairy products Exponenta, enjoyed by those committed to a healthy lifestyle. The Bright Team concept takes its name from the European Games Minsk 2019 motto: "Bright Year, Bright You," which is itself a play on the internet country domain for Belarus – "by".
---