On the last day of individual competition here in Porec, the only athlete heading in to the final block who medalled in 2021 is Yuli Alma MISHINER (ISR). Of course, many of these medalling cadets will have moved to the junior level but whatever the case, it makes room for many athletes, who last year, took fifth and seventh places.
In 2021, Gor KARAPETYAN of Armenia battled his way to the final block but was unable to secure the medal for his country. Today is another story altogether. Karapetyan secured his place in the -81kg final after beating the number one seed Thomas PUCHLY (FRA) in the semi final, Puchly will go on to compete for bronze.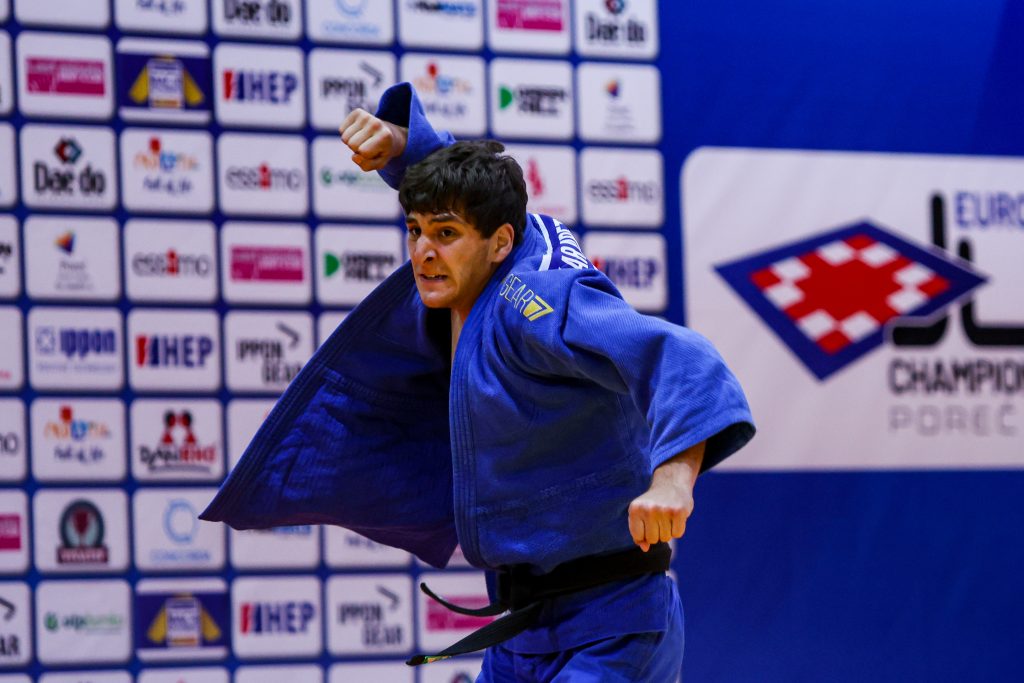 Bogdan PETRE (ROU) also missed out in the 2021 championships in Riga, and has moved from the -81kg to the +90kg category. In an unfortunate turn of events he will need to face team mate Darius GEORGESCU, who also placed seventh last year.
Others looking to better their results include Giannis ANTONIOU (CYP) in the +90kg as well as Celia CANCAN (FRA), Diana SEMCHENKO (UKR) and Vanessa Anja HERIC (SLO) of the +70kg category.
The final block will begin at 16:00 local time and can be watched live at www.eju.net.
Judoka
Author: Thea Cowen
---