There were some terrific performances on day one but the one that amassed the most emotion was inarguably Telma MONTEIRO (POR).
You'd be hard pushed to find someone who doesn't know her name, the 35 year-old has been consistently medalling and picking up titles on the IJF tour since 2009, with an Olympic bronze and World medals to boot. However yesterday was a very emotional win, potentially her final European title but where better to take it than at home? 
The motivation was clear from her right from the start and she could do no wrong with her team, family and federation cheering from the stands and encouraging her every step of the way.
Her first contest was against another IJF tour veteran, Sabrina FILZMOSER (AUT), a tough contest that gave the feeling it could have gone either way until the final seconds with a waza ari scored by the Portuguese. Now in the zone and with her first win in the bag, the second was a much quicker and smoother endeavour as she took on Mina LIBEER (BEL). In comparison, Libeer is still very new to the senior circuit but is picking up valuable experience in this category.
The semi-final carried a lot of pressure for Monteiro, taking on the Europe's number one seed and 2018 European Champion, Nora GJACKOVA (KOS). With such a tough head to head, the pair went in to a gruelling golden score but the eventual winner was of course Monteiro, sending Gjakova in to the bronze medal contest where she eventually took the win.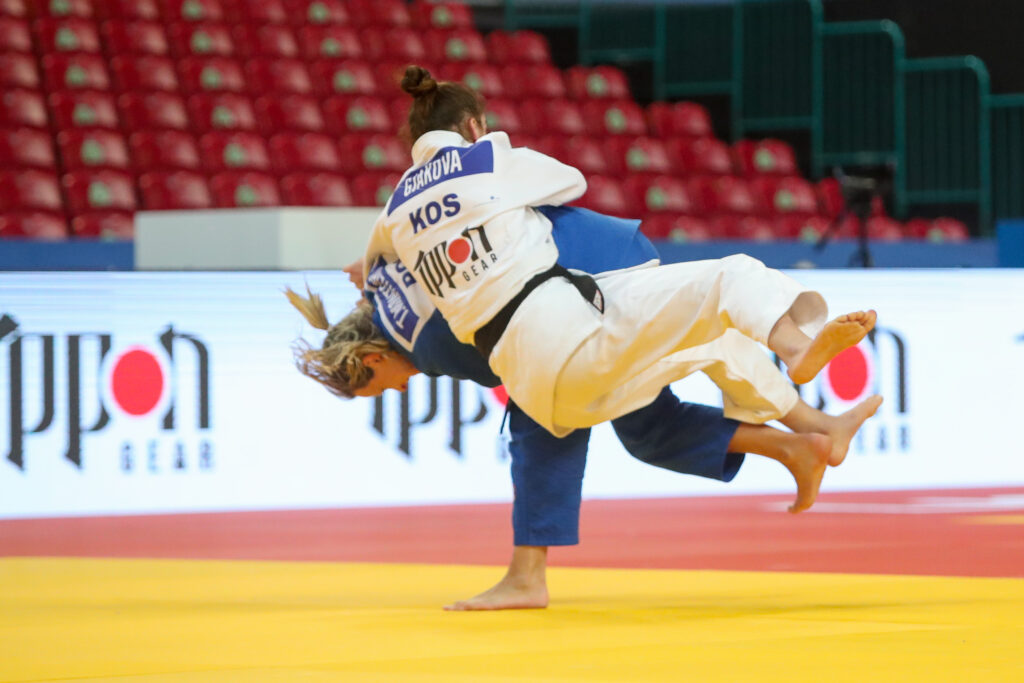 In the other side of the draw, Sarah Leonie CYSIQUE (FRA) was favourite to go in to the semi final, however a strong contest against Kaja KAJZER (SLO) sent the French in to the bronze contest and Kajzer to the final. Again, Monteiro was met with another golden score situation in the final, Kajzer a worthy opponent and managing to control the contest until she noticeably picked up a small injury which unfortunately became her downfall. With Monteiro in the stronger position, it was clear that her dedication and will to win would come through and a dynamic final technique saw her explode with emotion.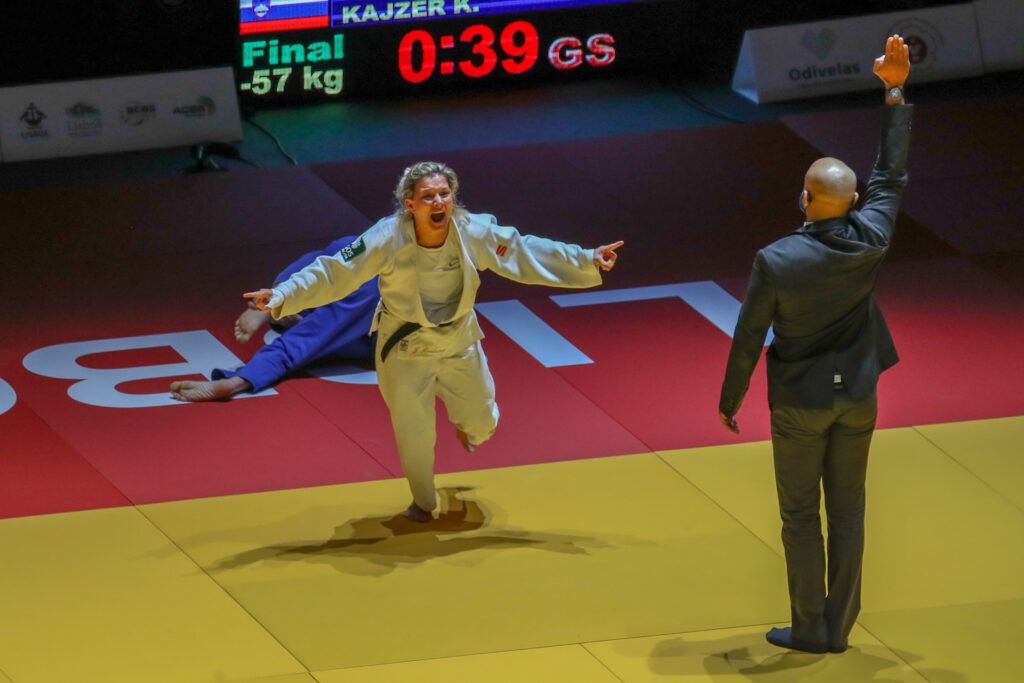 Realising her opponent was in fact injured, her sportsmanship distracted her from the win and she went to check on Kajzer. When leaving the tatami she was met with a wave of appreciation, happiness and love from her coach and team, allowing another wave of emotion to hit and realise that she had earned that 6th title.
Qualifying for her fifth Olympic Games is an incredible achievement in itself, but to claim a European title on home soil in the same year couldn't be a better sign. We wish her the best of luck for the remainder of this cycle. 
Judoka
Author: Thea Cowen
---