In the beautiful town of Irvine on the west coast of Scotland, a group of 19 young judoka earned their red belts. This was a particularly special achievement given the refugee status of these Syrian children and young adults.
This 16-week programme was funded and organised by the Loretta Doyle Judo Foundation, and Loretta herself was delighted to be able to have an impact in the community in such a transformative way. As a world and double-European champion, Loretta has seen first hand how judo can change one's life and this awarding ceremony was, for these participants, much more than simply earning a belt. Parents, guardians, and families were all present to witness North Ayrshire's commitment to inclusivity.
Following this programme, another began for Ukrainian refugees at the Irvine Judo Club. The significance of these sessions is to use judo to integrate those now living in Scotland, in to their local communities. The North Ayrshire Council refers to these judoka and those in similar situations as 'New Scots', so who better to award these belts and honour their new status, than double Commonwealth Games gold medallist, Sarah Adlington. Judith McCleary, the chief executive officer of JudoScotland was also present.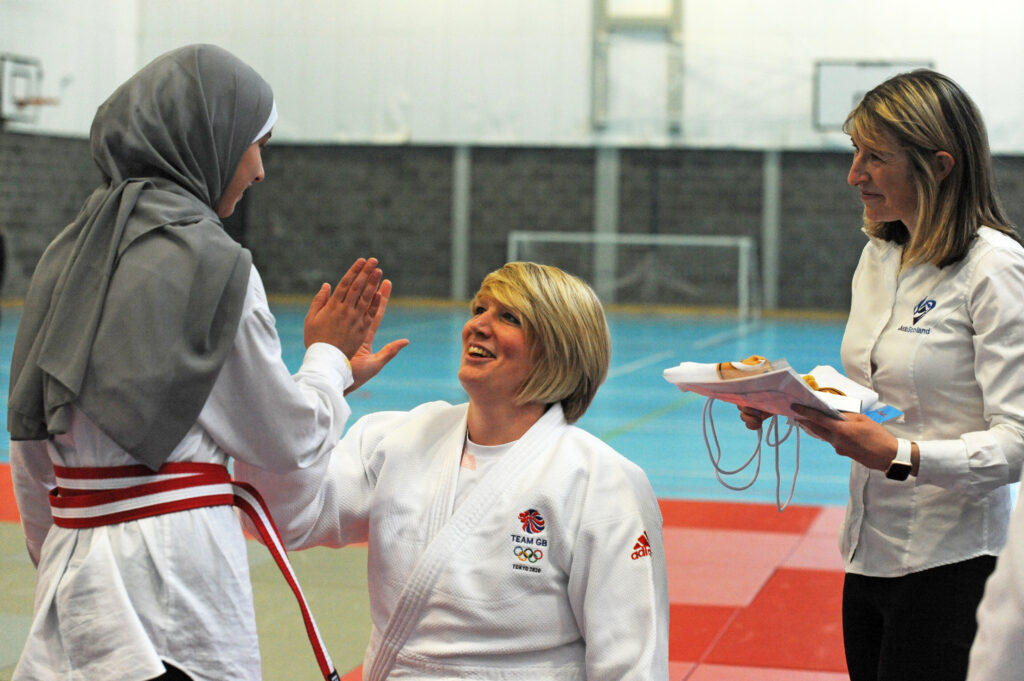 Loretta spoke passionately about the graduates,
They have magnificently earned a coveted Red Belt awarded not just for their ability to take a fall without hurting themselves, or techniques to grip and throw: but with sporting friendship and with courtesy for their opponents.
To engage in Judo requires courage, balanced with self-control, modesty and honesty.  These kids have demonstrated all of that. This is their first step on the journey to Black Belt. They have my respect for the manner in which they have joined the judo family.  It has been superb fun and enjoyment with lively young people full of the zest of life which will continue with new classes starting in September.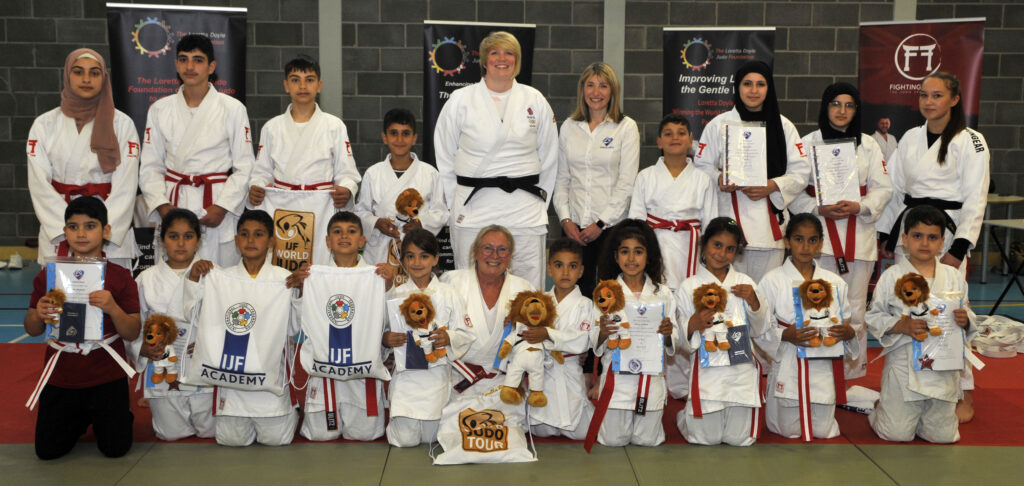 Continuing on from this marked initiative, the Foundation continues to support the Irvine Judo Club with new judogi, club and JudoScotland membership, coaching, insurances, premises and grading. Sessions started up during the past week and what was originally thought to be a class of around 20, doubled to 40. After a regroup with chief coaches, Gordon and Nicky Brawley, they have worked to find a way to accommodate and include all those finding their way in judo.
Also supporting the Refugee Programme is Fighting Films, who donated 30 judogi and provided many more, waving any profit. Loretta states,
Fighting Films have been superb support, always pro-active in giving us whatever they can, sending us a box of Koka Kids magazine's free to distribute, letting us share their stands at judo events free of charge.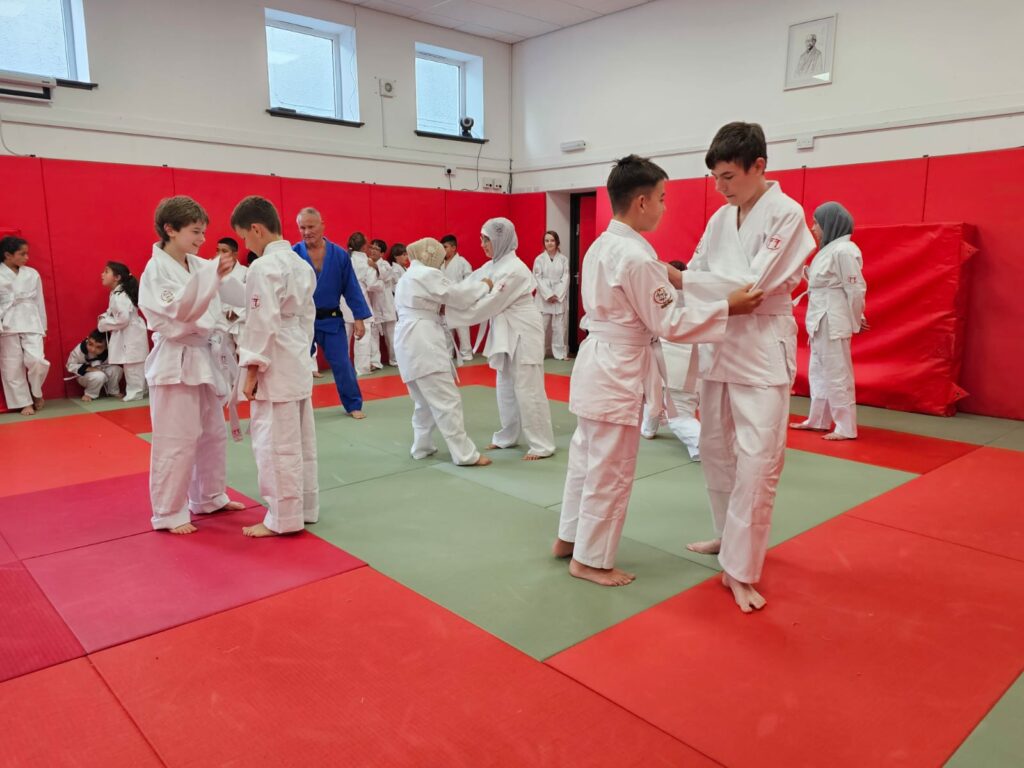 Within the European Judo Union, we continuously promote judo as 'more than sport' and in the case of this foundation, it has certainly offered these young people much more than an extra curricular activity for those escaping war-torn nations and to the families rebuilding their existence. The Ayrshire community and the Loretta Doyle Judo Foundation have demonstrated the value of sport in the community.
Author: Thea Cowen
---