It was a dynamic start to the Zagreb Grand Prix 2022 with the lightweight competitors battling it out for the gold medal.
The first two categories; -48kg and -60kg were dominated by the Asian Judo Union, gold medals going to KOGA Wakana (JPN) and SHAMSHADIN Magzhan (KAZ). Though the remaining -48kg medals were dished out to Europeans, only Giorgi SARDALASHVILI (GEO) managed to secure a spot for Europe on the podium with his bronze medal win against Francisco GARRIGOS (ESP).
Distria KRASNIQI (KOS) continues to place herself atop the -52kg group and went in to the final against ABE Uta (JPN) for an Olympic showdown as both sported the gold back patch. Krasniqi may have changed weight categories, but this was a welcome and she feels back at home in the slightly heavier switch. She may have been dominant throughout her preliminaries but Krasniqi simply couldn't manage the Japanese Olympic champion and was defeated by an o soto gari score and finished in osaekomi.
The remaining bronze medals went to Fabienne KOCHER (SUI) and Gefen PRIMO (ISR).
Matteo PIRAS (ITA) in the -66kg category has been around for quite some time and the 28 year-old took his first grand prix medal today in Zagreb, competing for the gold against Tel Aviv Grand Slam finalist, Yashar NAJAFOV (AZE). It took three minutes, but Najafov found his moment and countered his opponent, the waza ari was enough for the gold to go home to Azerbaijan. This was also the only gold medal to go to a European country on day one.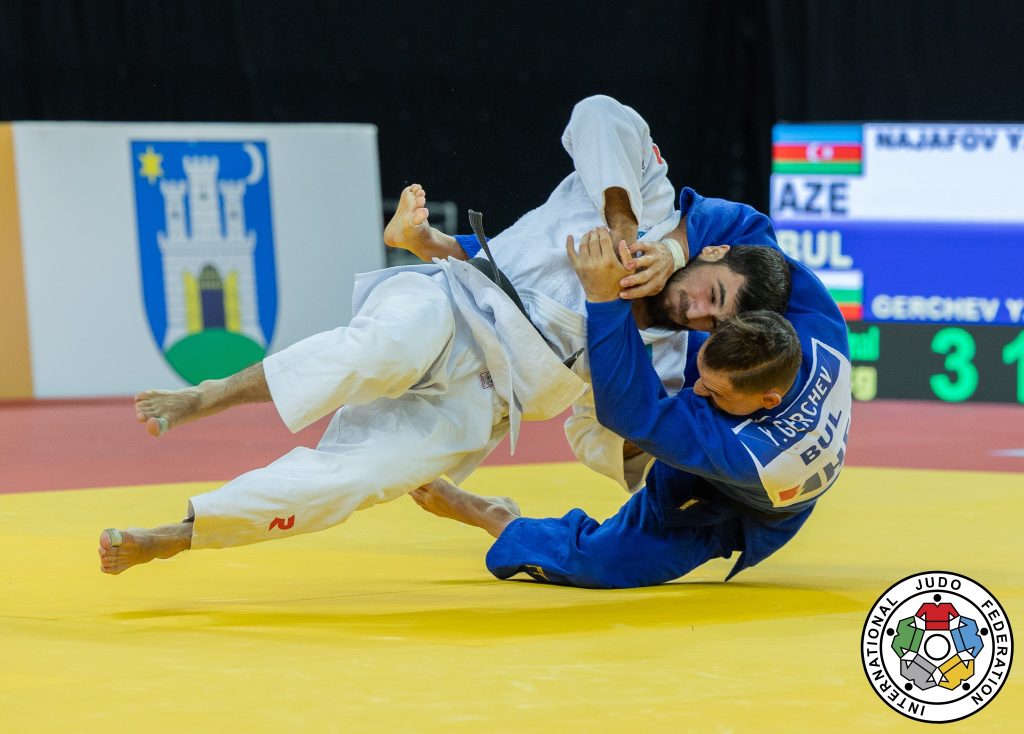 Today is my first gold medal in a Grand Prix and I'm so happy. My preparation was very good, I had five contests and they were strong but the strongest was Yeldos SMETOV of Kazakhstan, he is small so it was most difficult. Today was the first time I fought him and it was a good result. I was very confident in myself today and it worked out, I think up next for me is the Lignano European event.
A great head to head was seen between Ivo VERHORSTERT (NED) and Lucian BORD DUMITRESCU (ROU). An initial score went to the Dutchman but he couldn't hold on to the lead. The pair went in to golden score, and in less than a minute a tani o toshi from Verhostert earned him the bronze medal.
In the final category of the day, -57kg, Mina LIBEER (BEL) secured a bronze medal. This is the 24 year-olds first in a grand prix event, losing out only to the eventual gold medallist, Christa DEGUCHI (CAN). Facing Deguchi for gold was Eteri LIPARTELIANI (GEO), the Georgian tried to take the upper hand and take an aggressive offence however Deguchi bided her time, collected herself and scored ippon with o uchi gari.
Author: Thea Cowen
---