-63kg
The first of the junior European finals on day two was in the -63kg category. Number one seed Laura VAZQUEZ FERNANDEZ (ESP) was faced with the unseeded Adelina NOVITZKI (ISR). With a target on her back, Vazquez was being chased down by the relentless Israeli, desperate for this golden opportunity, but the Spanish athlete kept calm and scored waza ari in the final minute with o uchi gari. Finally in the swing of things, in the next exchange she went back in with ashi waza and took the junior title with ko uchi gari.
-73kg
Pressure was on for the number one seed, Luigi CENTRACCHIO (ITA), though he had sister, Olympic bronze medallist, Maria in the tribune, he had picked up some niggling issues earlier in the day but still battled like a true champion against Vusal GALANDARZADE (AZE). Just over two minutes in to the contest, the Azeri finally managed to get the contact he was chasing after and executed tani otoshi for the win and -73kg junior European title.
-70kg
Spain already had oner gold medal in the bag from Vazquez, and next up was current junior world champion, Ai TSUNODA ROUSTANT (ESP) against EYOF silver medallist, Elena DENGG (AUT). Despite the accolades of Tsunoda, this did not deter Dengg and she gave good fight, but the Spanish used her shorter stature to her advantage and after a few attempts, managed to enter for a strong, ippon-scoring morote seoi nage, adding yet another continental title to her collection and doubling up on her junior success of 2022.
-81kg
Once again we saw a head to head between Azerbaijan and Italy for the gold medal. Bright MADDALONI NOSA (ITA) came out powerful but Eljan HAJIYEV (AZE) quickly shut down the energy. Hajiyev took control of the contest. Maddaloni Nose found himself in an uncomfortable clinch which unfortunately for him resulted in a beautiful ippon-scoring ko soto gake from Hajiev. His senior circuit experience was proven today, the maturity of judo evident throughout and finally, in order to become junior European champion.
-63kg Medallists 🥇VAZQUEZ FERNANDEZ Laura 🇪🇸 🥈NOVITZKI Adelina 🇮🇱 🥉LISCIANI Sara 🇮🇹 🥉FILIPOVIC Ines 🇭🇷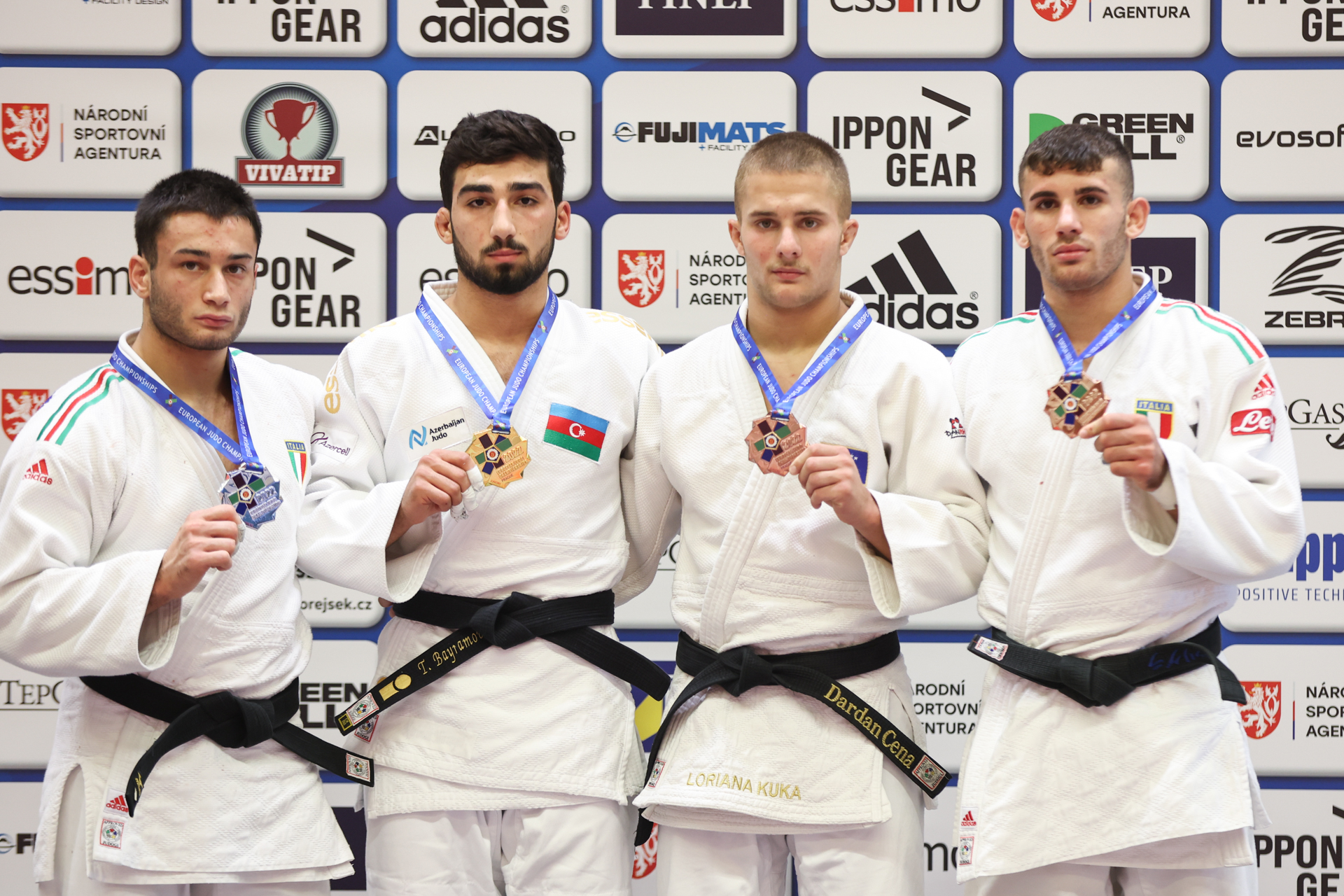 -73kg Medallists 🥇GALANDARZADE Vusal 🇦🇿 🥈CENTRACCHIO Luigi 🇮🇹 🥉CENA Dardan 🇽🇰 🥉PELLIGRA Vincenzo 🇮🇹
-70kg Medallists 🥇TSUNODA ROUSTANT Ai 🇪🇸 🥈DENGG Elena 🇦🇹 🥉MEHLAU Sarah 🇩🇪 🥉KOGAN Maya 🇮🇱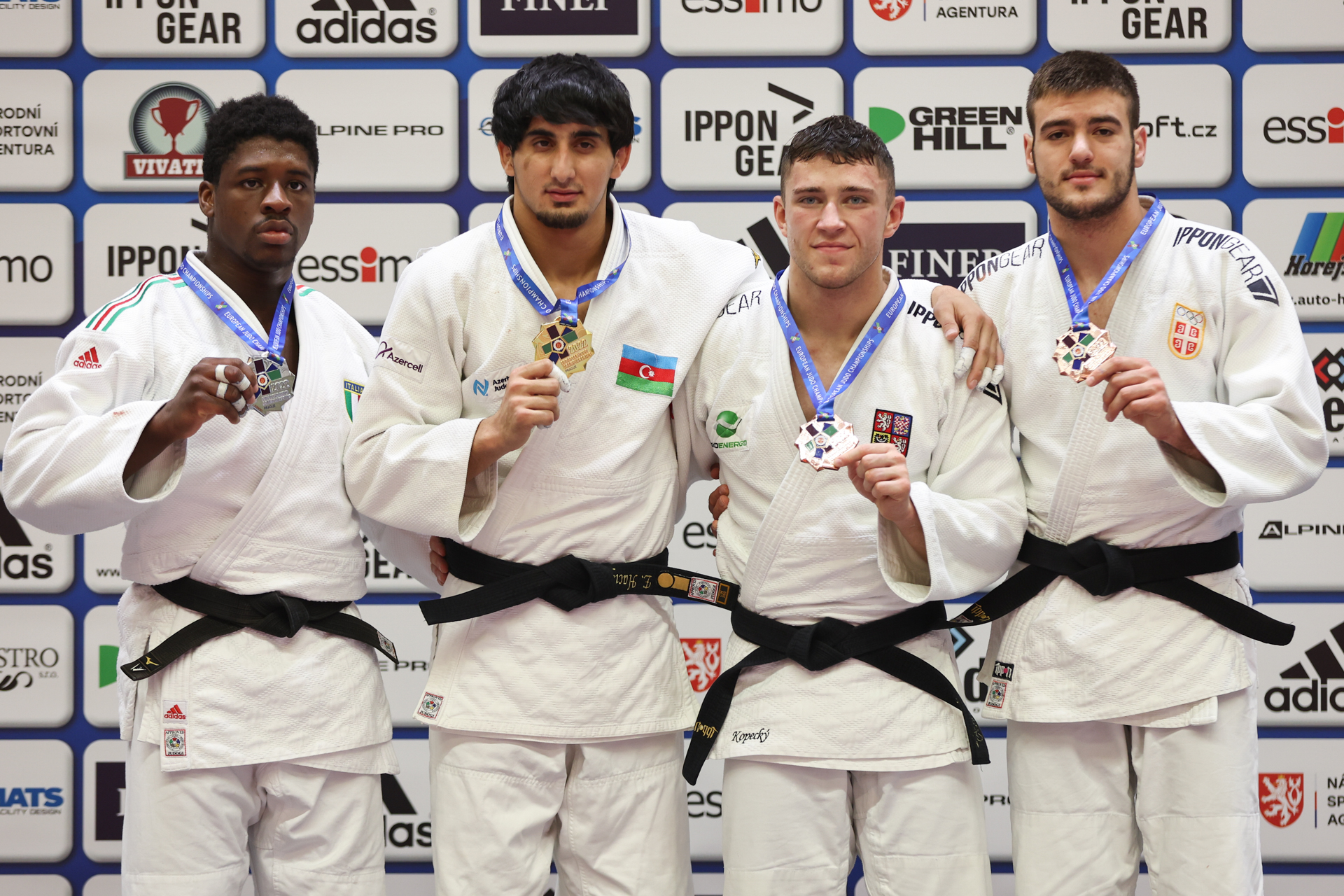 -81kg Medallists 🥇HAJIEV Eljan 🇦🇿 🥈MADDALONI NOSA Bright 🇮🇹 🥉KOPECKY Adam 🇨🇿 🥉ZUBOVIC Stefan 🇷🇸
Author: Thea Cowen
---