At only 18 years old, Swiss judoka, Binta NDIAYE has achieved a cadet European title, as well as a junior European bronze earlier this month, to go along with her collection of two junior world bronze medals. Not only has she been noticed by her results and repertoire of wonderful judo, but her attitude is exemplary of a world class judoka.
Most recently we saw this in practice, off the tatami. In a social media post by Vaud Générations Champions, we saw Ndiaye in a hospital ward instead of her usual judo environment. So who is Vaud Générations Champions and how did this all come to be?
I have the chance to be supported by the association 'Vaud Générations Champions'. They support athletes in different ways: financially, promoting us and giving us plenty of other opportunities (workshops, meetings, etc). This time they collaborated with the "Planètes Enfants Malades" Foundation, which organizes adapted physical activities for hospitalized children. I had the chance to visit the children and have a chat with them. I hope I brought some positivity and made their day better.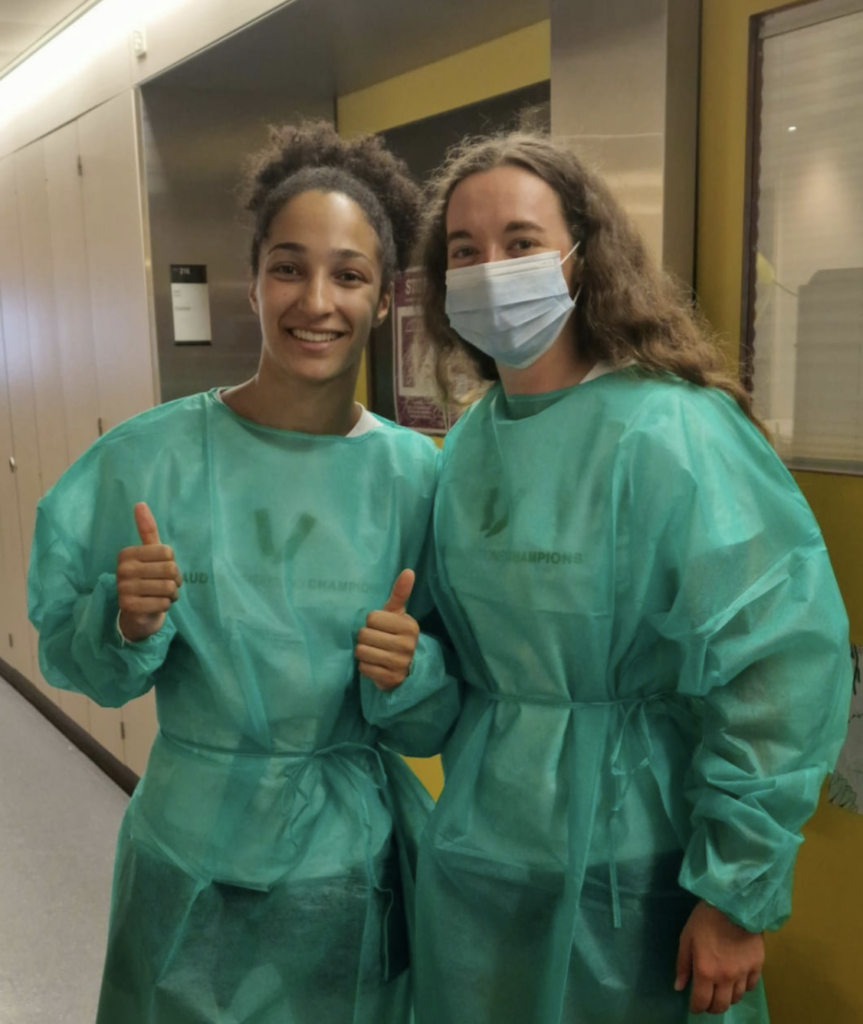 In my opinion it's important to carry good values as a judoka and to carry them in my daily life. 
This month, in accordance with our education department, we look closer at the value of 'respect' within our sport and look for examples in the community, to see how judo affects us, and this is a great demonstration of that. Ndiaye discusses the values further,
The judo moral code includes politeness, courage, sincerity, honour, modesty, respect, self-control and friendship. I will also add that judo teaches us one more thing: empathy. In competitive judo, everyone works hard to achieve their goals and we sometimes have difficult times such has injuries, mental health issues or dealing with losses. We're many athletes on the same path and we basically have the same lifestyle. We respect each other and try to give our best every time.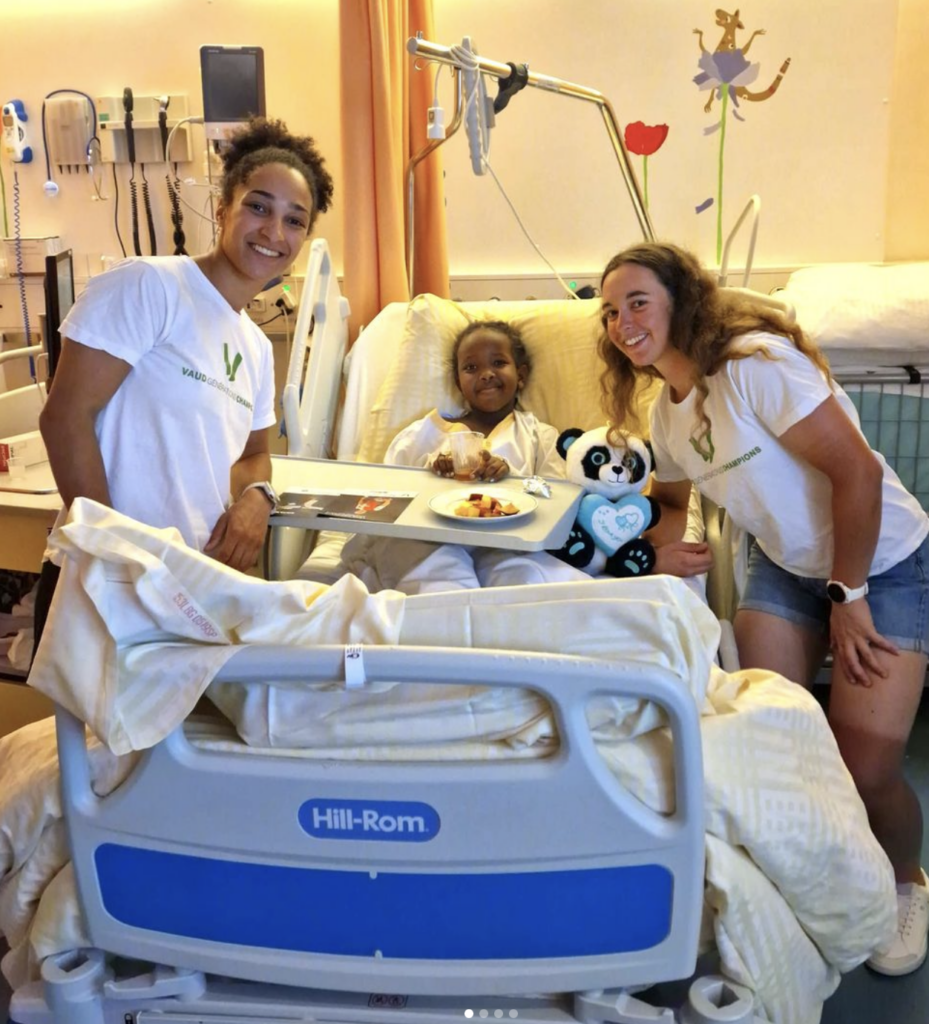 This was a very special moment for me and I hope I helped them in some way. I can only imagine how hard it is to stay in a hospital room for weeks and even years for some… but the foundation organizes school at the hospital and different sport activities which helps them think about something else than their illness and make them learn and move their body when possible. I was at the hospital with another athlete (a cyclist, Léna Mettraux) we showed them our medals and signed some autographs. They looked impressed and inspired, it was great to see. I think it brought them joy and hope. I think I will remember those moments forever and how it made me feel. What comes out of this day is the feeling of gratitude. To not complain too much and cherish what we have.
Despite the trials and tribulations that accompany the life of a high performance athlete, the platform that comes with it is something to be mindful of. As firm believers that judo is more than sport, we are proud that representatives such as Ndiaye are our advocates and ambassadors.
Judoka
Author: Thea Cowen
---