Yesterday we celebrated World Olympic Day and in the same breath waited to see the draw for the first Olympic qualifier on the IJF tour in Ulaanbaatar, Mongolia. Five continents may be present but this is most definitely being staged as an Asia-dominant tournament given its location with 160 of the 255 entrants from the Judo Union of Asia.
Aside from Matan KOKOLAYEV (ISR) who held on against NAGAYAMA Ryuju (JPN) for the majority of his semi final, eventually competing for bronze, there were no other European athletes in the final block of the -60kg category. Unfortunately LEE Harim (KOR) bested him in the final block.
The Mongolian hosts devastated many of their opponents in the lightweight categories, with GUNJINLKHAM Sod-Erdene and BOTTOGTOKH Erkhembayar defeating the likes of top seed Denis VIERU (MDA) and Walide KHYAR (FRA). Both Mongolians found themselves battling it out for gold while their -66kg favourite YONDONPERENLEI Baskhuu faced Vieru for bronze.
Khyar experienced a flash contest against Yago ABULADZE (IJF) selling for 5th place, as did Vieru as he picked up 3 shidos. Both the Moldovan and Yondonperenlei are known for being able to play the long game and golden score is no foreign realm to them but favour lay with the local hero.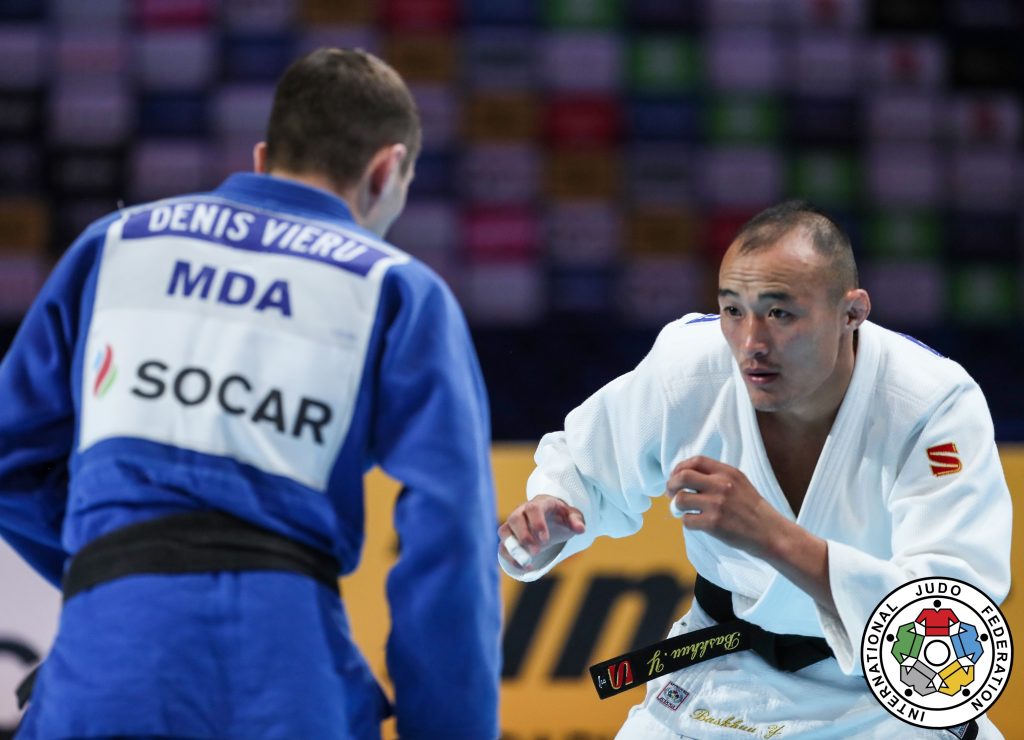 As for the women's categories, the -48kg gave potential for a medal in the bronze contest with Leyla ALIYEVA (AZE) which subsequently went in favour of LEE Hyekyeong (KOR), whereas in the -52kg and -57kg, there were European representatives for all bronze contests. Both Joana DIOGO (POR) and Gefen PRIMO (ISR) gave their alls to take home a medal and add as many points to their name as possible but there was no stopping their opponents.
Last up to try for European glory were Pauline STARKE (GER) and Timna NELSON LEVY (ISR) in the -57kg category. In the end, though Israel had managed to claim chances in the final block, it was the last of their athletes, Nelson Levy that managed to secure the medal against LIEN Chen-Ling (TPE).
In the end, the lions share of the medals went to our Asian contemporaries, and the standings provided great motivation for the remaining athletes to play catch-up. The hosts finish top of the medal table with two gold, two silver and four bronze, followed by Japan and Uzbekistan.
Judoka
Author: Thea Cowen
---