In the women's categories there are multiple defending champions, gunning for a second chance at the title, some even in new categories, but the hope for the Dutch team is great given their potential.
-48kg
In the first final of the 2022 Junior European Championships, we were witness to a perfect match up, an all-Türkiye match up between the eventual champion, Merve AZAK and Sila ERSIN. Azak will defend her title but it'll be a tough task given the line up. Cadet and EYOF champion Vusala HAJIEVA (AZE) is trying her hand at the junior level, as is Vera WANDEL (NED) who secured a full collection of world, European and EYOF titles in 2022 at -44kg. So far, these contenders are unranked, and the theme continues with Anastasia SUPERSON (UKR) who became cadet world champion at an even lighter weight of -40kg. It can be hard enough to develop through the age categories, but weight can pose an even bigger issue.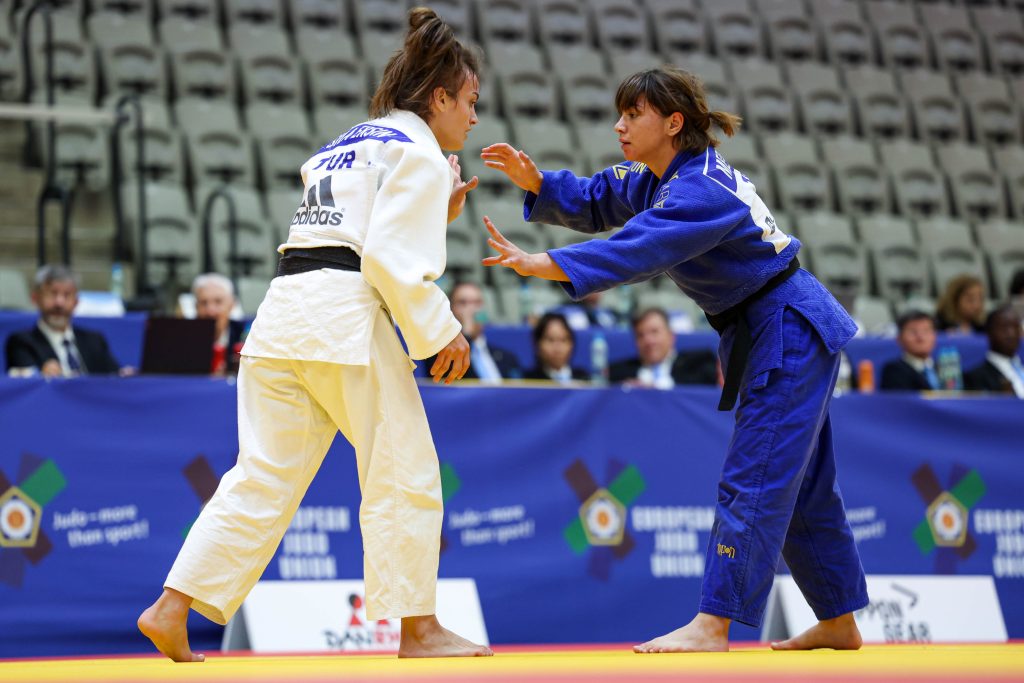 In the seeding and with more experience as junior athletes, Pauline CUQ (FRA) and some with European Open gold medals like Eva PEREZ SOLER (ESP) will make this category an exciting watch on day one.
-52kg
Giulia CARNA (ITA) is a known name now on the circuit and comfortably leads the charge of the -52kg category as the current junior world champion. The young Italian athlete has consistently found herself in finals throughout the year, even taking gold in the Madrid European Open and looking ahead to her senior career. Similarly, the U23 European bronze medallist Nikolina NISAVIC (SRB) has been in numerous finals, taking the 19 year-old up in the ranking as a junior. In as third seed is Ariane TORO SOLER (ESP), yet another U23 medallist who took silver in Sarajevo last year. The Spanish competitor has also been trying her hand in senior athletes, two years ago securing a gold in the European Open and more recently a fifth place on the IJF World Tour.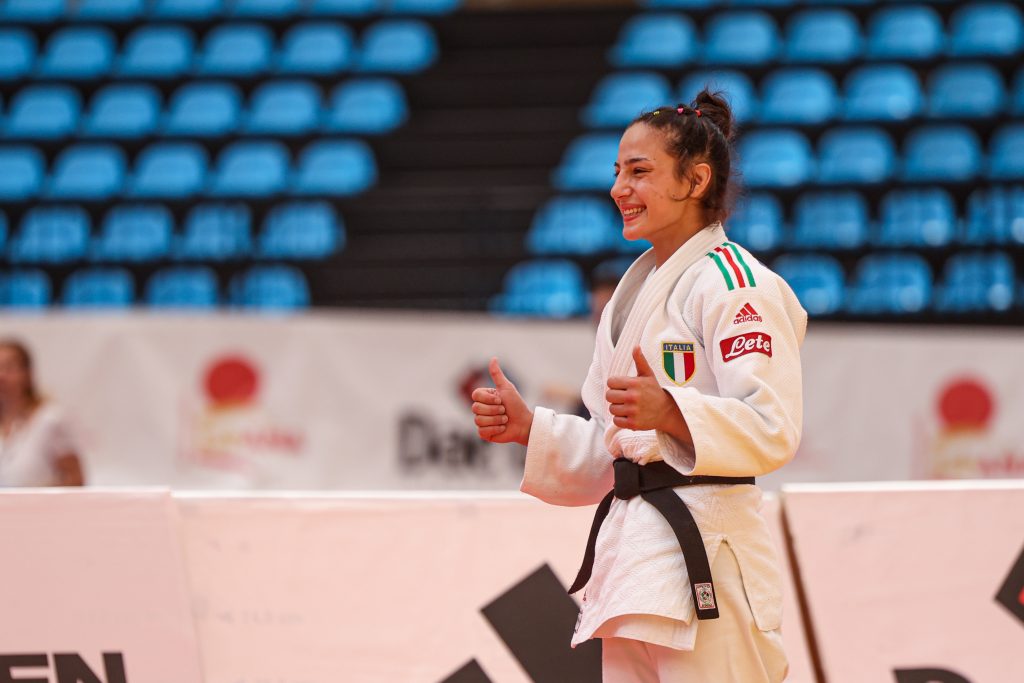 -57kg
The top two seeds begin to read like a senior event with Veronica TONIOLO (ITA) and Pihla SALONEN (FIN) leading. Toniolo has claimed a Grand Slam medal as well as two Grand Prix accolades, most recently a silver in Zagreb. As a cadet she became continental champion, but the junior title has evaded her thus far and undoubtedly she would like a complete collection, this being her final chance. Salonen is in fact the defending champion, but of the -52kg category. It has been a steadier transition for the Finnish representative who can boast European Open medals.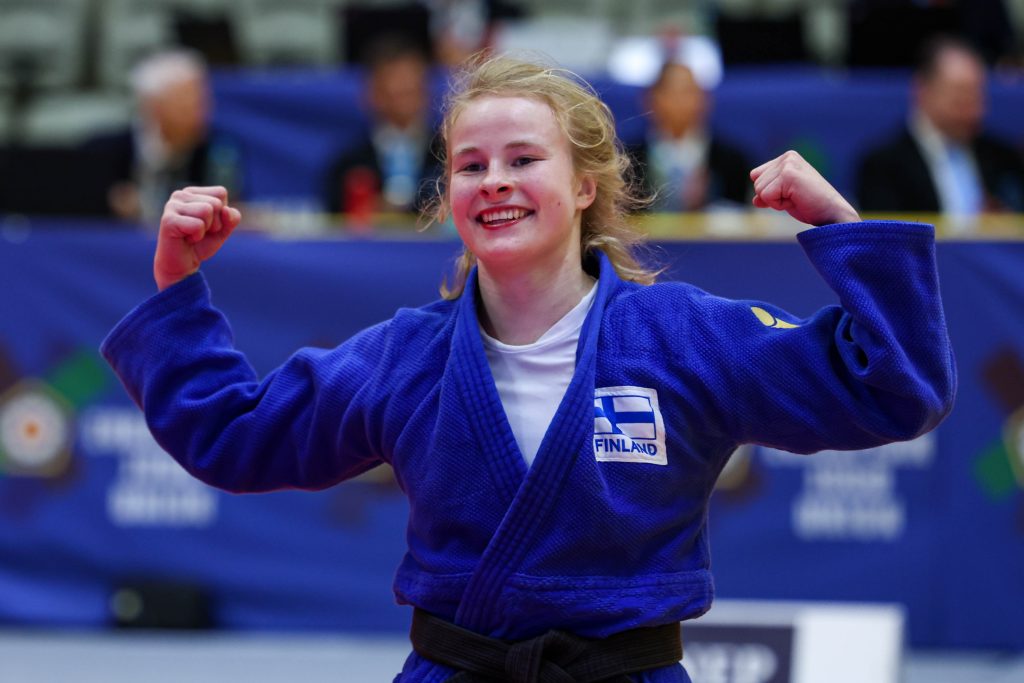 Ready for the fight, is defending European champion of the -57kg category, and home favourite, Julie BEURSKENS. The 19 year-old tried her hand on the senior circuit and confidently took gold in the Warsaw European Open, competed with the senior team in the Mixed Team event at the world championships where they took an incredible bronze, and her most recent result came in the form of bronze at the Qazaqstan Barysy Grand Slam.
-63kg
For the -63kg we have the world ranked number one, Melkia AUCHECORNE of France. The junior world bronze medallist has tried her hand on the senior circuit, arguably in the most esteemed for a French athlete in the Paris Grand Slam. Following her debut she went on to claim a further two junior cup gold medals in preparation for this week, and the goal is gold. Challenging Auchecorne is Antonietta PALUMBA (ITA) who took an U23 European bronze last year to add to her ever growing collection of medals.
Coming up in the ranks is a familiar name from Kosovo, Debora GJAKOVA. The youngest of the competing family including Akil and Nora, is already a continental open medallist and took a silver in the debut junior cup event in Skopje last month.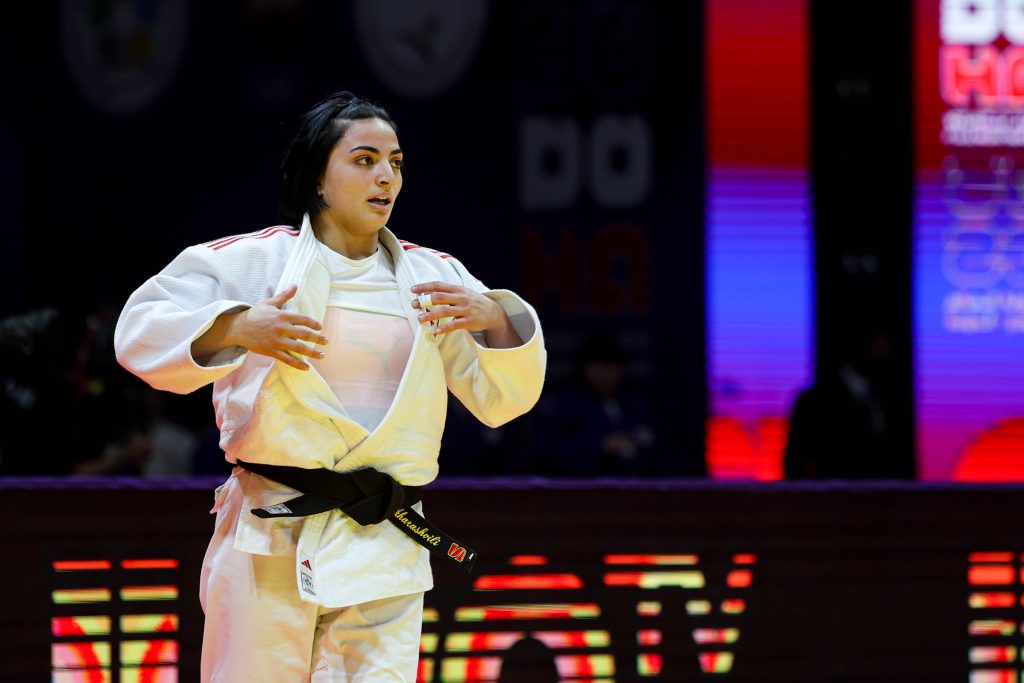 However, an unseeded threat comes from Georgia's Eter ASKILASHVILI. The junior athlete competed alongside her senior team mates in the senior world championships and was a critical piece that assisted them to their historic first world medal as a mixed team.
-70kg
In the -70kg category there is a more even playing field with most of the top seeds still focussing their calendars on the junior circuit. It begins to change with seed #4 Elena DENGG (AUT), who has had exposure this year in the senior world championships and at home, as the Austria Judo Federation joined the IJF World Tour with the Upper Austria Grand Prix. Last year was successful for Dengg who secured silver medals in two major tournaments, the junior European championships and EYOF. The three superseding Dengg include; Julie ZARYBNICKA (CZE), Aleksandra KOWALEWSKA (POL) and Karla KULIC (CRO), all of which have an abundance of junior cup medals, sharing 11 gold between them.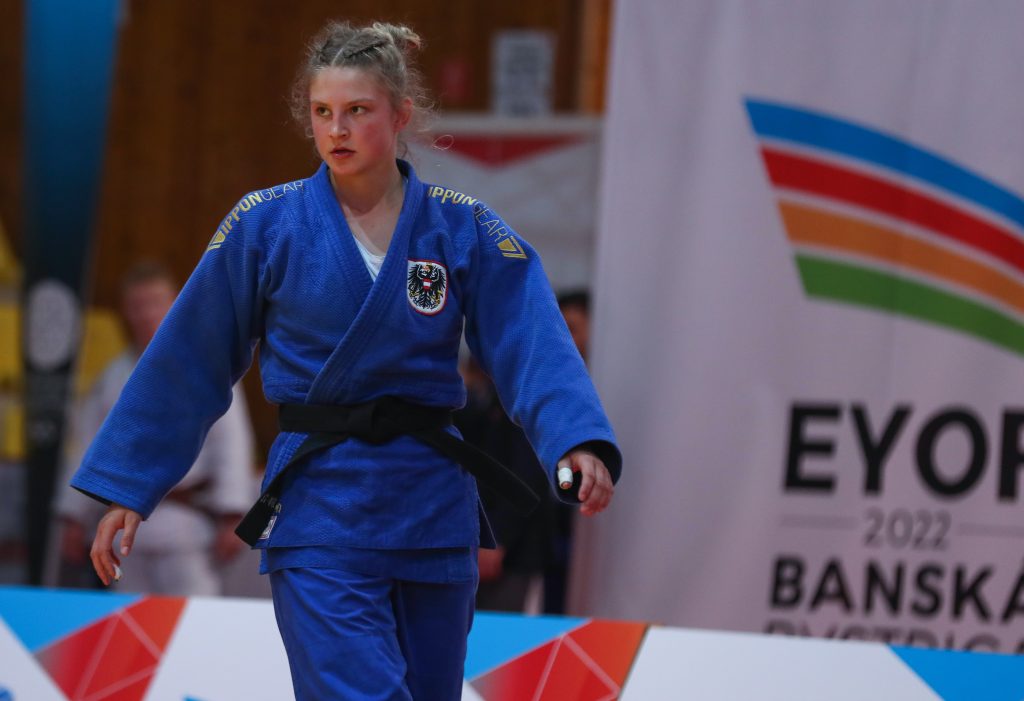 -78kg
Lieke DERKS (NED) will be the focal point of this category, already qualified for the Olympic Games behind team mate Guusje STEENHUIS, is most certainly a golden hope. The 20 year-old has already begun collecting IJF World Tour medals and took an incredible 5th place in the recent IJF Masters. Last year, Derks managed bronze medals in both the junior world and European events but now her sights are set higher, and with support from the home crowd she is looking forward to a great performance. Taking on the heavy hitter will be top seed Aleksandra TUREK (POL) who has been cleaning up with gold medals in junior cups this year and Yuliia KURCHENKO (UKR) who recently took silver in the Zagreb Grand Prix, as well as a Grand Slam gold in Tbilisi.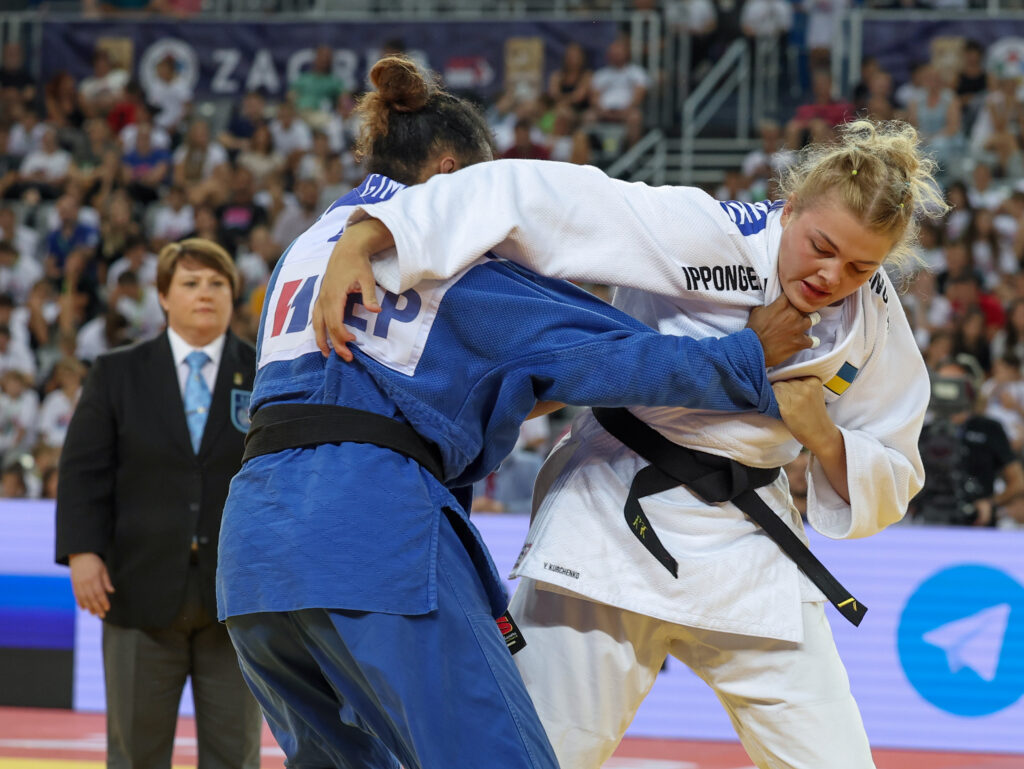 +78kg
Though the local spectators will look to Paulien SWEERS (NED) as a title hope, there is a younger competitor who has collected three silver medals across EYOF and continental championships as a cadet and is desperately seeking a gold; Yuli Alma MISHINER (ISR). The Israeli team manage a good system by exposing their young talents on the senior stage and Mishiner was given that opportunity at home in the Tel Aviv Grand Slam, taking a well-earned fifth place and is certainly a hope for the future. However leading them all is Dugyu DIRGEN (TUR), the winner of the Poznan Junior European Cup earlier this year.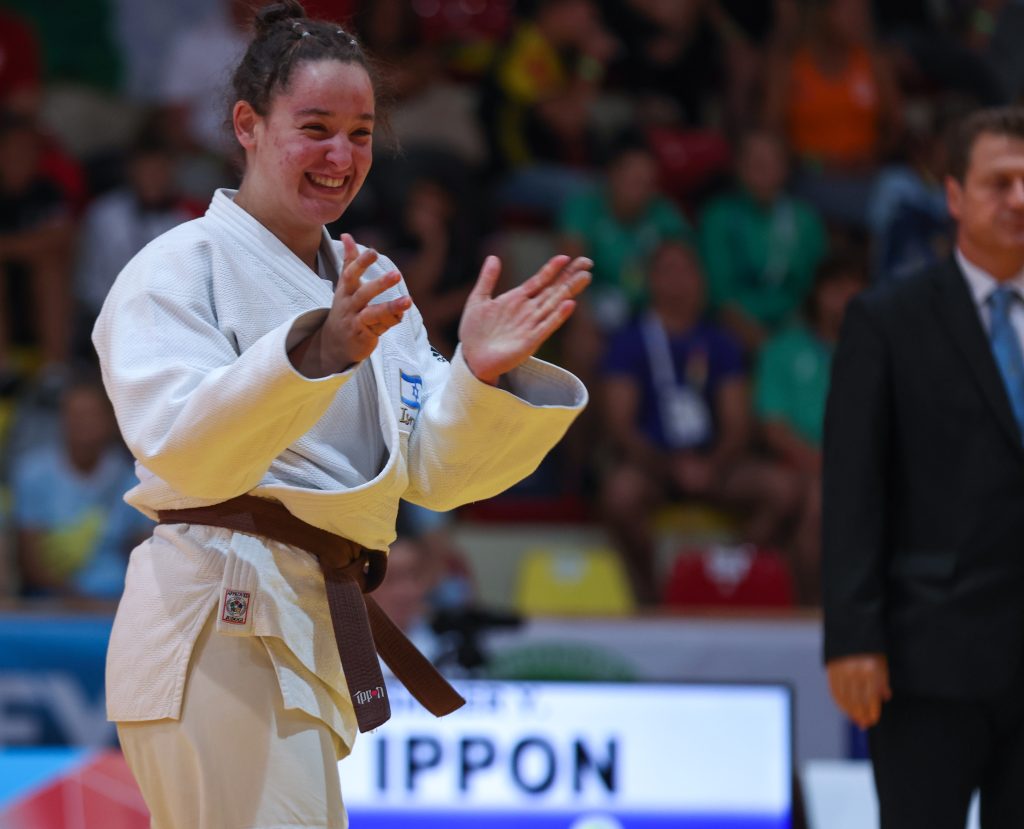 The live draw will take place tomorrow at 16:00 local time, tune in on JudoTV.com.
Author: Thea Cowen
---