The second day of the World Judo Championships carried on the theme of making history, witnessing siblings ABE Hifumi and ABE Uta of Japan both becoming World Champions. However, Europe did not go away empty handed after a gruelling tournament against the world's best athletes, France and Ukraine both taking bronze medals in the -52kg cateorgy and -66kg category. Neither Amandine BUCHARD (FRA) or Georgii ZANTARAIA (UKR) are strangers to the world podium.
BUCHARD (FRA) has already proved herself a World class athlete time and time again, securing a gold medal as a junior and bronze as a senior. Though she would have liked to improve on her previous results, she came in to contact with Japanese superstar and eventual champion, ABE Uta in the semi final. This sent BUCHARD in to the bronze fight against World and Olympic bronze medallist in the -48kg category, Charline VAN SNICK (BEL). Unfortunately the French -52kg athlete suffered an injury in her semi final contest as ABE won with ude garami. Though BUCHARD was worried coming out of this, her coaches and team rallied behind her, she lightheartedly told us,
"I had so much pain in my elbow I came back and cried, because I lost, I hate to lose, I am a fighter, they told me no, you still have one medal to take and I had to focus, not think about the pain, stay in my 'bubble' and get this medal, and I did it."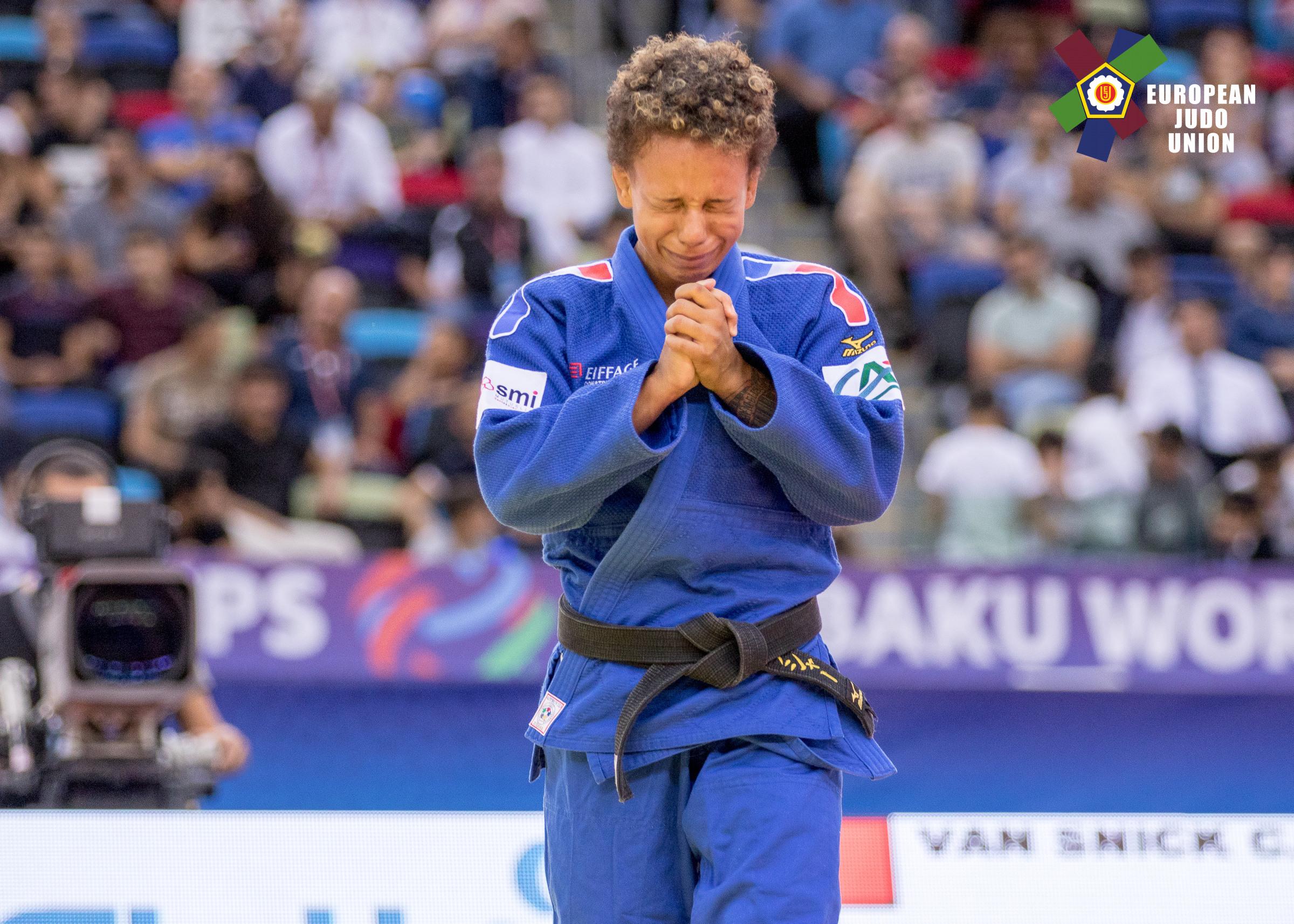 The only European to pick up a medal in the -52kg category was the French athlete, adding to her previous world medal collection. Her bronze medal opponent was not so fortunate. Unfortunately, VAN SNICK was defeated by Brazilian World silver medallist Erica MIRANDA. However that did not discourage the Belgian. She came back fighting in her repechage contest against three time World bronze medallist, Natalie KUZIUTINA (RUS). A hard fight for both athletes, years of competitive experience between them. A low maki komi from VAN SNICK scored a waza ari early in the contest and eventually lead to her success and next step to the bronze contest against BUCHARD.
As mentioned, BUCHARD suffered an injury in her semi final contest but refused to let that inhibit her ability to take home the bronze, a yoko otoshi putting a waza ari on the board for the French athlete. A second attempt almost gained her a second score but VAN SNICK put up her defences to stay in the fight. In the final minute, the Belgian desperately came forwards in a final flurry, but BUCHARD used her quick ashi waza to bring her to the ground. The clock ran down and the emotional athlete was overjoyed with her result and second senior World medal.
"I am really so so happy because I worked so much to get this medal, this summer we worked so hard on the situation of stress and the aggressive nature of fighting."
After a well deserved holiday, the double senior World bronze medallist will arrive back on the scene fighting fit in her bid for an Olympic medal, planning to compete in the French Championship in preparation for the Tokyo Grand Slam and the Europa League with her club.
---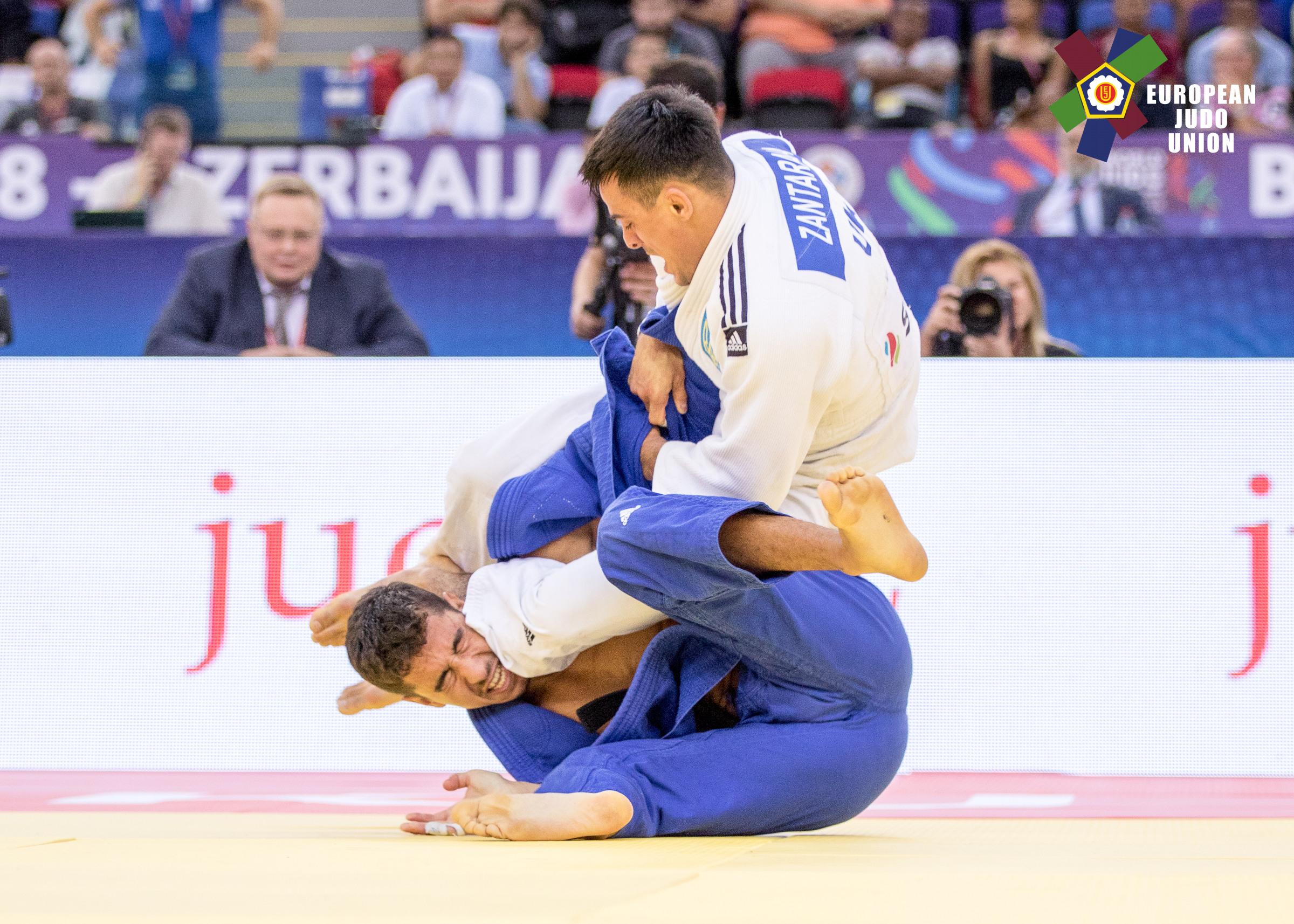 Meeting in the quarter final, European representative Tal FLICKER (ISR) and Yerian SERIKZHANOV (KAZ) went head to head for six and a half, exciting minutes. The athlete from Kazakhstan battled past the #4 and #5 seed players, FLICKER's team mate, Baruch SHMAILOV and GANBOLD Kherlan of Mongolia. Unfortunately for FLICKER, SERIKZHANOV managed to defeat another seeded athlete to find himself in the final against the current World Champion, ABE Hifumi (JPN) and FLICKER in a fight for bronze with five time World medallist Georgii ZANTARAIA (UKR).
ZANTARAIA had a positive and manageable draw, though the future brought a very difficult opponent, ABE. The contest did not last long between the world class athletes, when asking how he felt about it,
"He's very very strong today, same as one year ago, very good and very young, good luck to him in the final."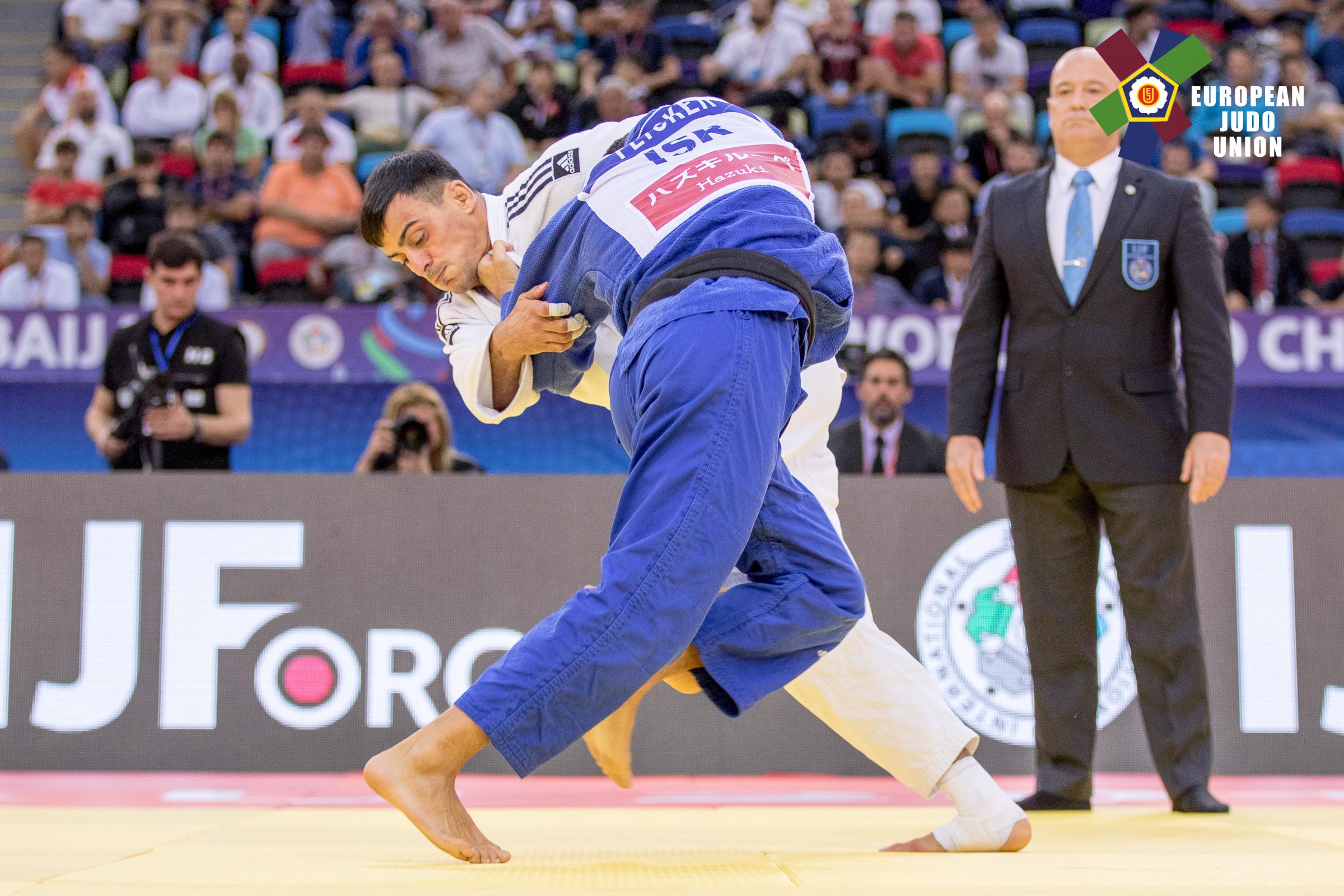 This of course lead to the all-European bronze medal contest. Tal FLICKER came in to the World Championships as the #1 seed and he certainly did not disappoint the crowds in the preliminary rounds. With a World bronze medal already under his belt from Budapest last year, he was looking to make it in to the final and better his results. ZANTARAIA prevented him from stepping on the podium today, though both fought extremely hard and their acrobatic nature preventing any scoring techniques for over half of the contest. With 1.30 left on the clock, the Ukrainian threw with uchi mata to pick up a waza ari score which became the winning point of the contest.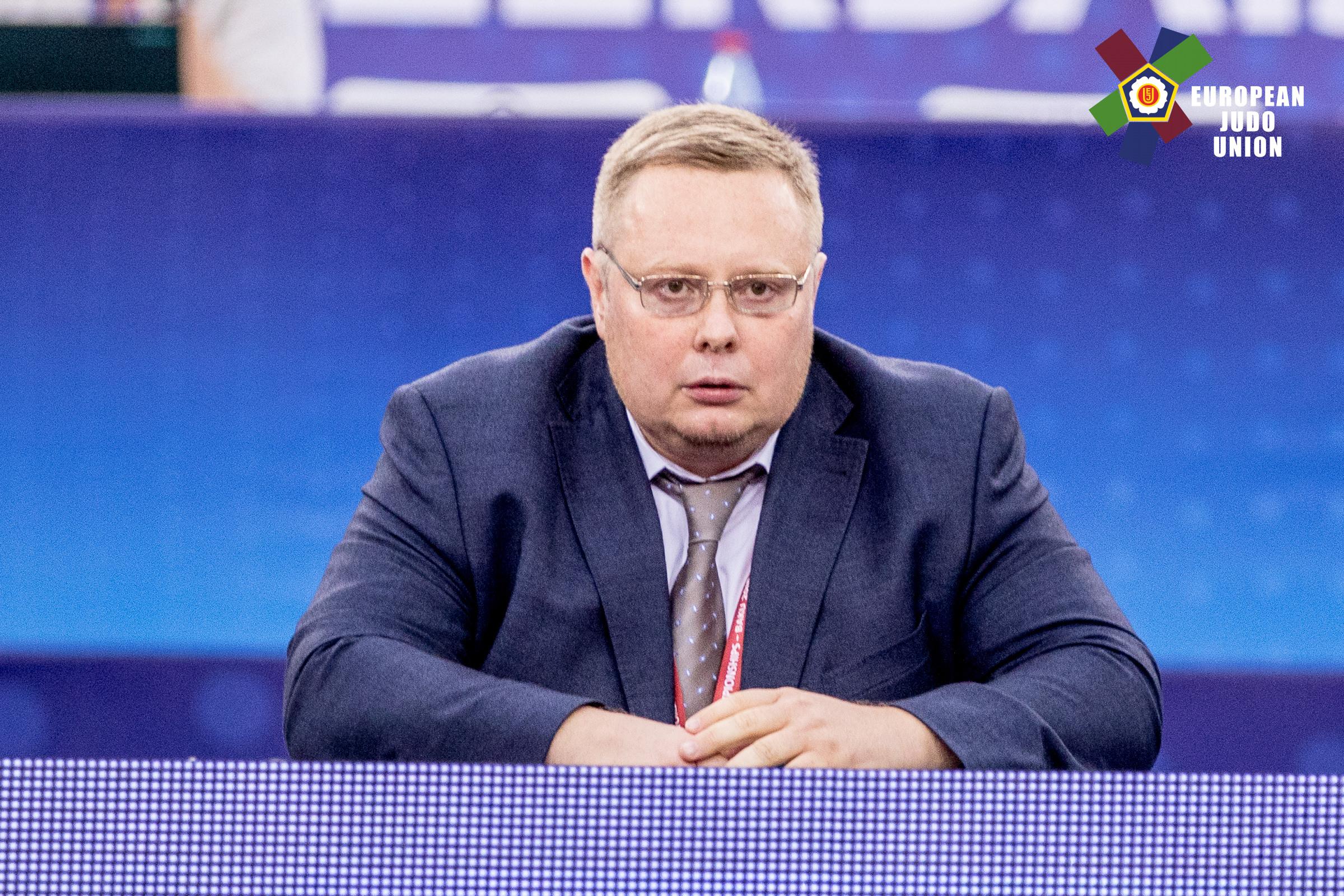 The 30 year old's coach, Vitaliy DUBROVA was very happy with his player's performance, he believed he was mentally strong in this difficult pool, facing the eventual World Champion ABE and Mikhail PULIAEV (RUS).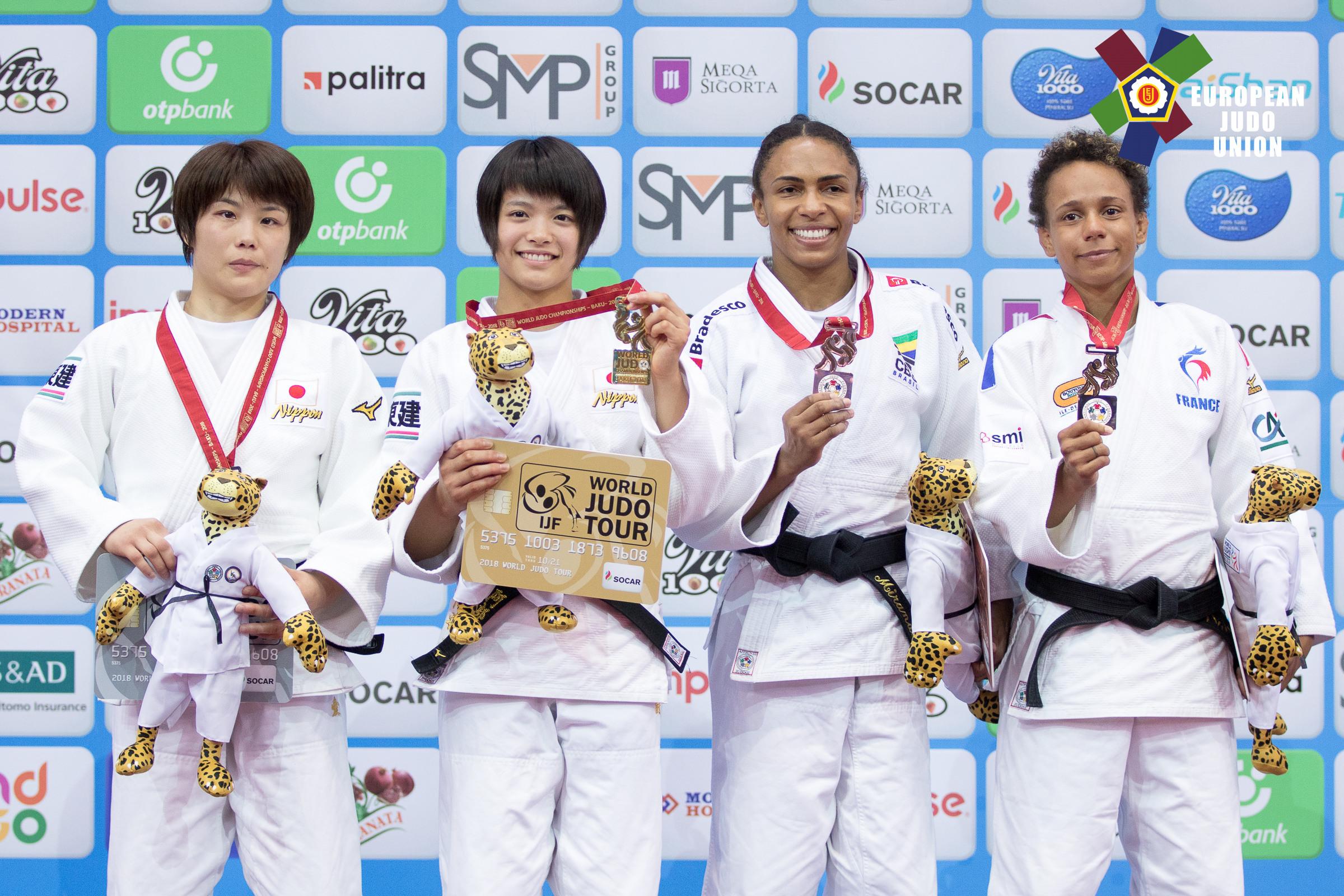 -52kg Podium 1. ABE Uta JPN 2. SHISHIME Ai JPN 3. Erika MIRANDA BRA 3. Amandine BUCHARD FRA – Rafal Burza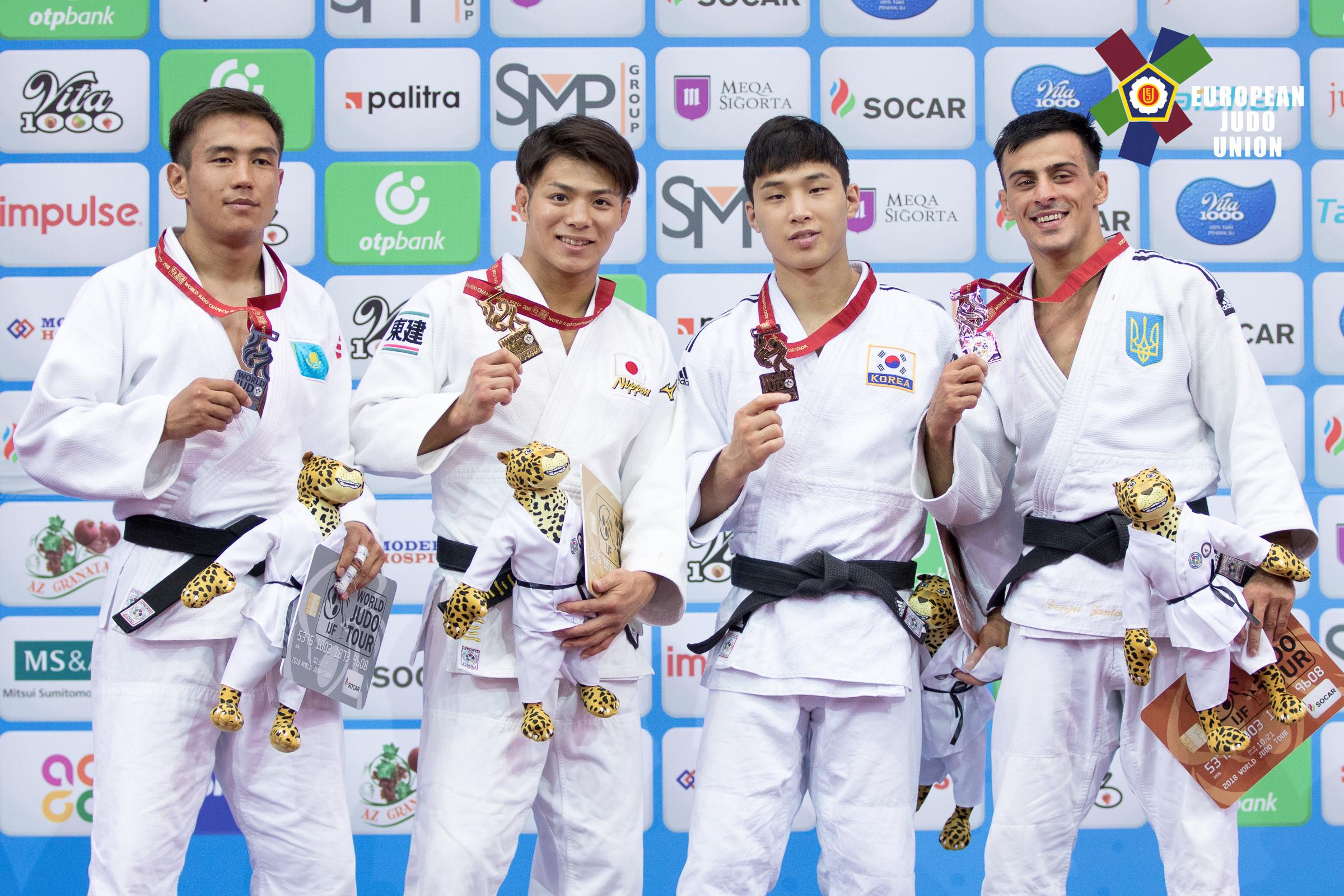 -66kg Podium 1. ABE Hifumi JPN 2. Yerlan SERIKZHANOV KAZ 3. AN Baul KOR 3. Georgii ZANTARAIA UKR – Rafal Burza
Judoka
---