The 68th EJU Ordinary elective Congress gathered 44 European national federations in the Greek city of Loutraki and was closed early at the picturesque seaside setting of Loutraki on the Gulf of Corinth.
At the beginning the Congress pronounced a minute of silence in memory of two members of the EJU European Family: the EJU Honorary Member, Mr Kaj Lindberg (FIN) who passed away on the 1st of December and Mr Jaap Nauwelaerts De Age (NED), the Honorary President and one of the Founders of the EJU, who passed away in May 2016.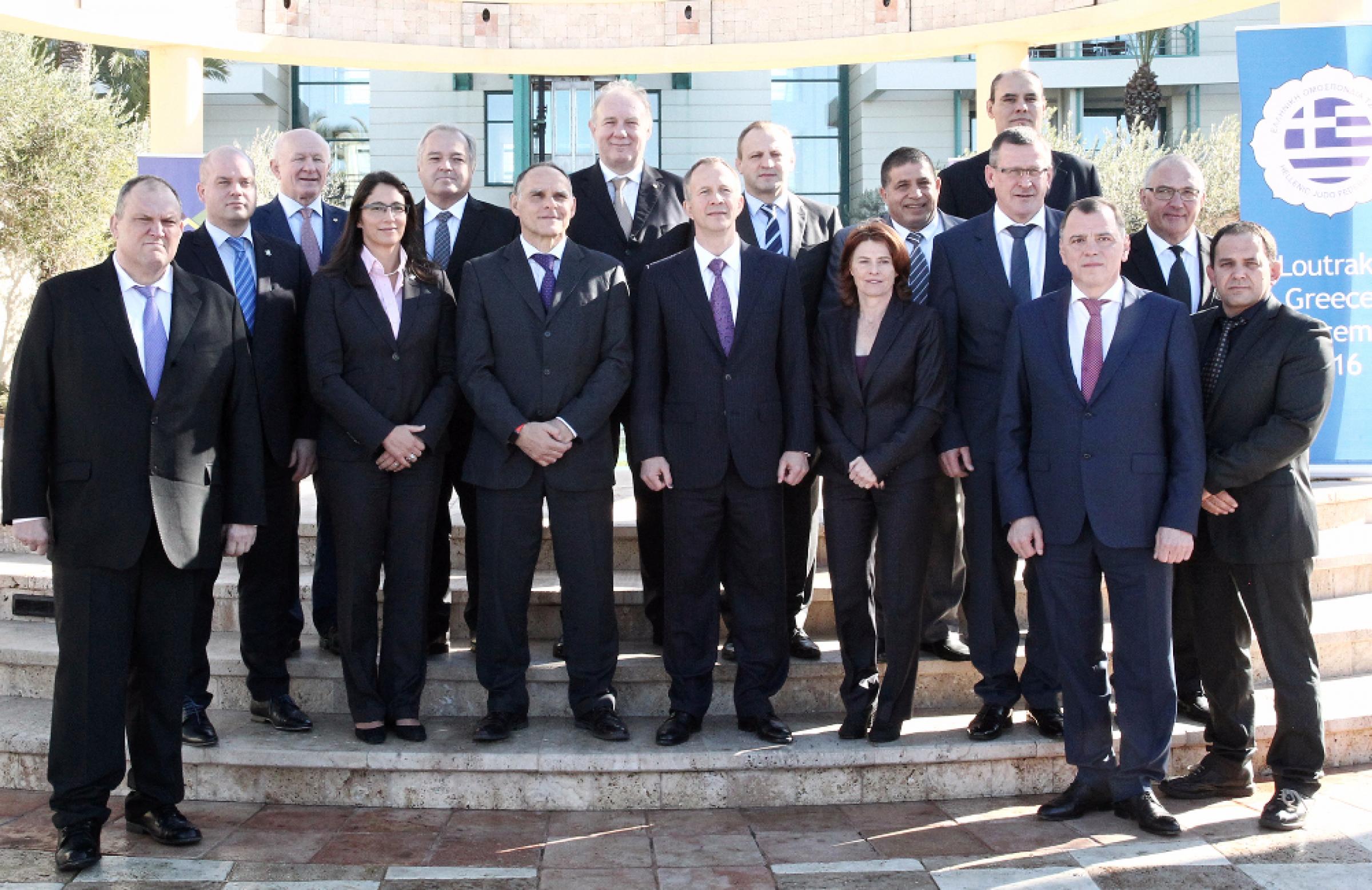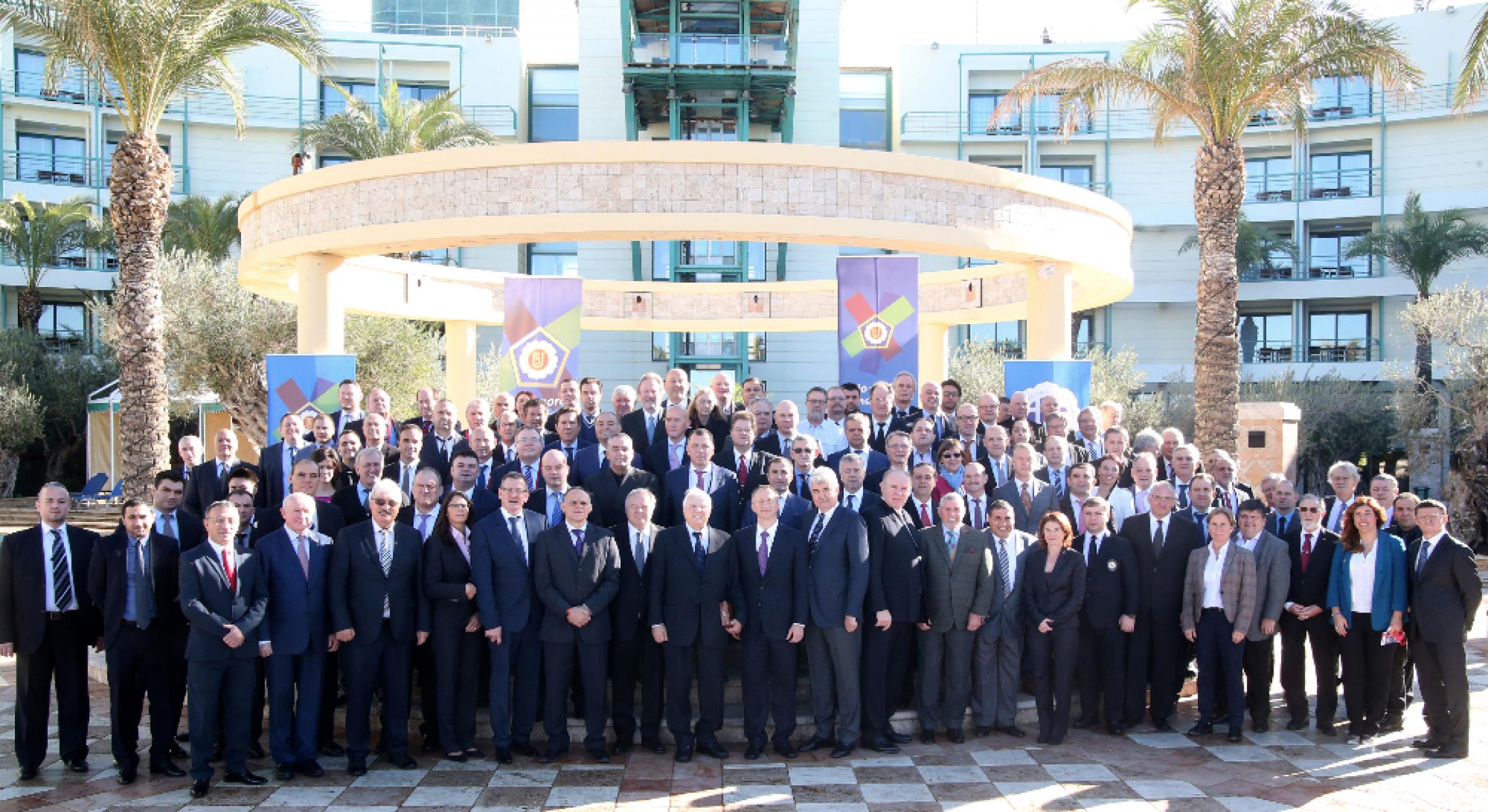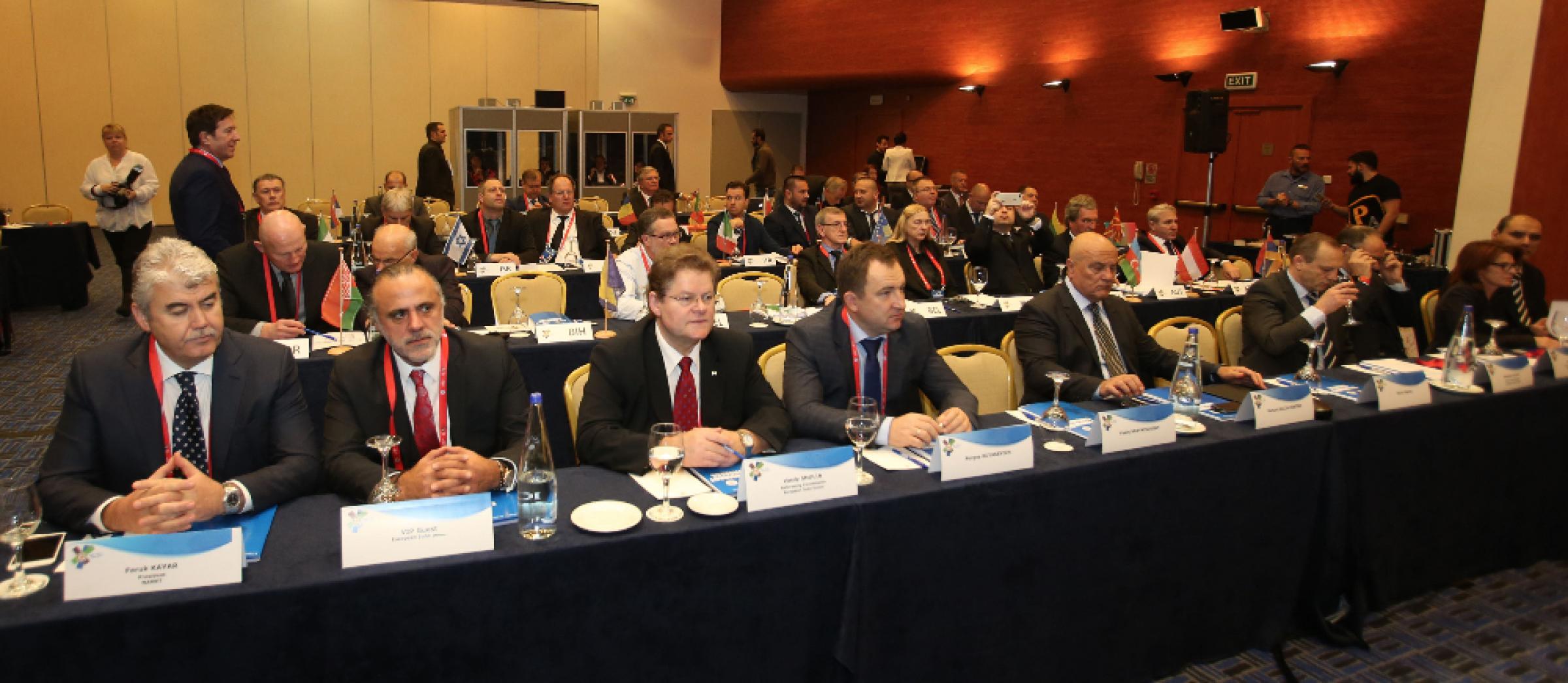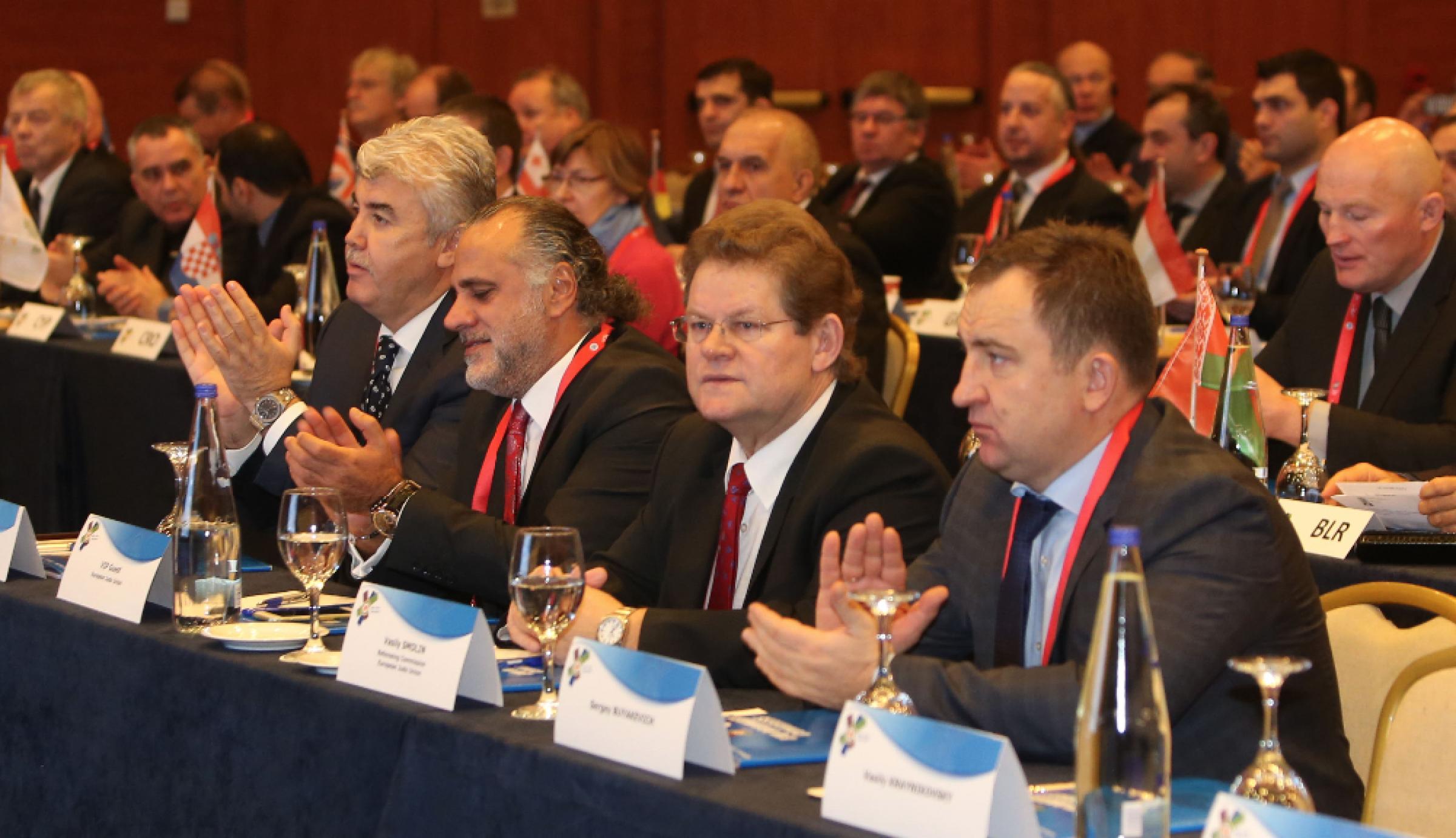 The Congress saw the re-election of Mr. Sergey Soloveychik (RUS) as President and Dr. Toth Laszlo (HUN) as EJU General Treasurer. The Executive committee was re-elected with three members who retired and new personalities taking up new positions.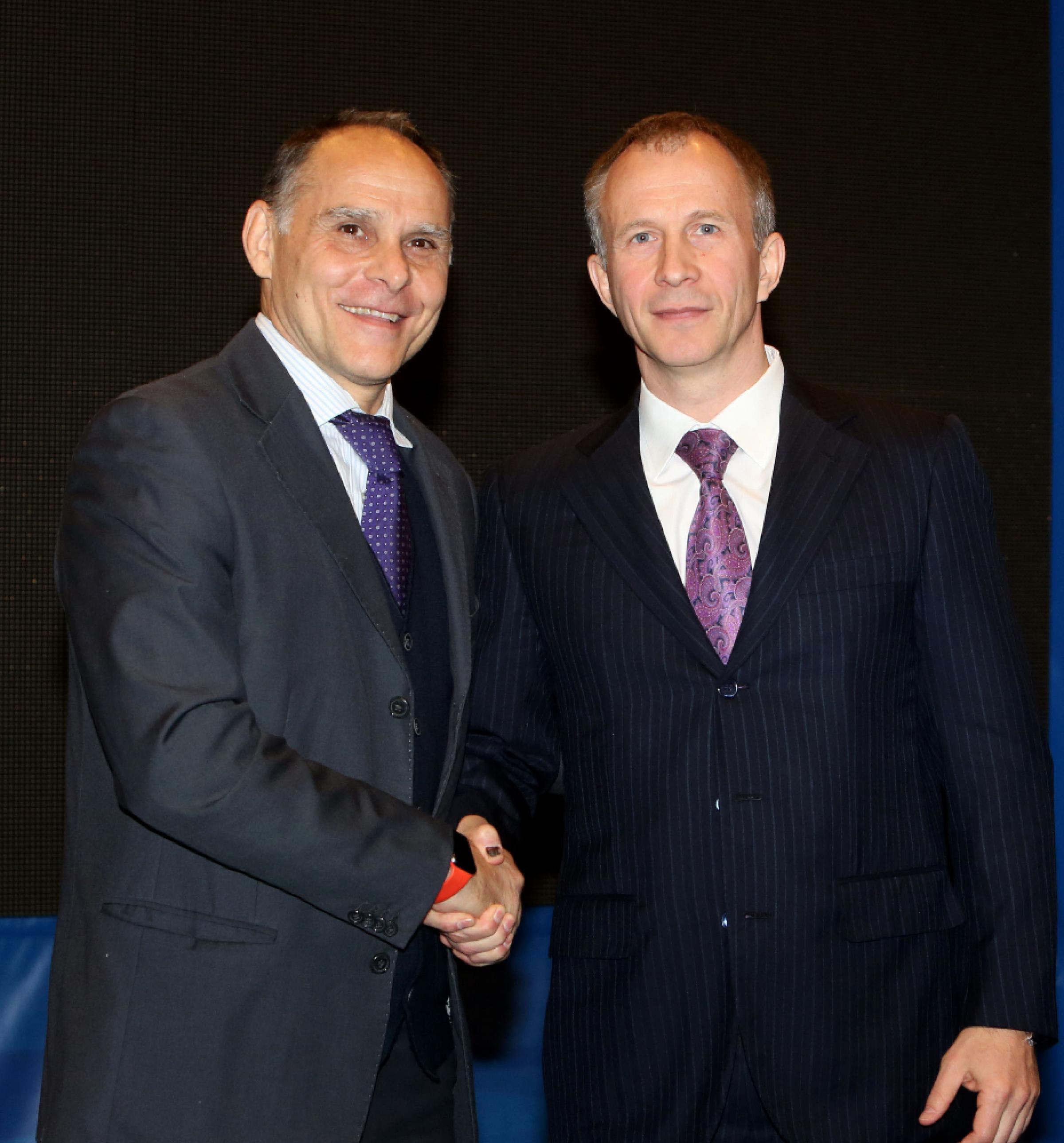 Retiring from the EJU Executive Committee (EC) was former EJU Vice-President and General Secretary Mr. Envic Galea (MLT), former EJU Vice–President responsible for Education, Mr. Franco Capelletti (ITA), former EJU Refereeing Director, Mr Jan Snijders (NED). The three retired EC members have been unanimously appointed as EJU honorary members.
The Italian Olympic champion Mr Ezio Gamba (ITA) was elected as a new EJU General Secretary. Gamba represented his native country at four consecutive Summer Olympics (1976, 1980, 1984 and 1988). He won the gold medal in the men's lightweight division –71 kg in 1980. In London-2012 and Rio-2016 he was the head coach and general manager of the highly successful Russian Judo Team.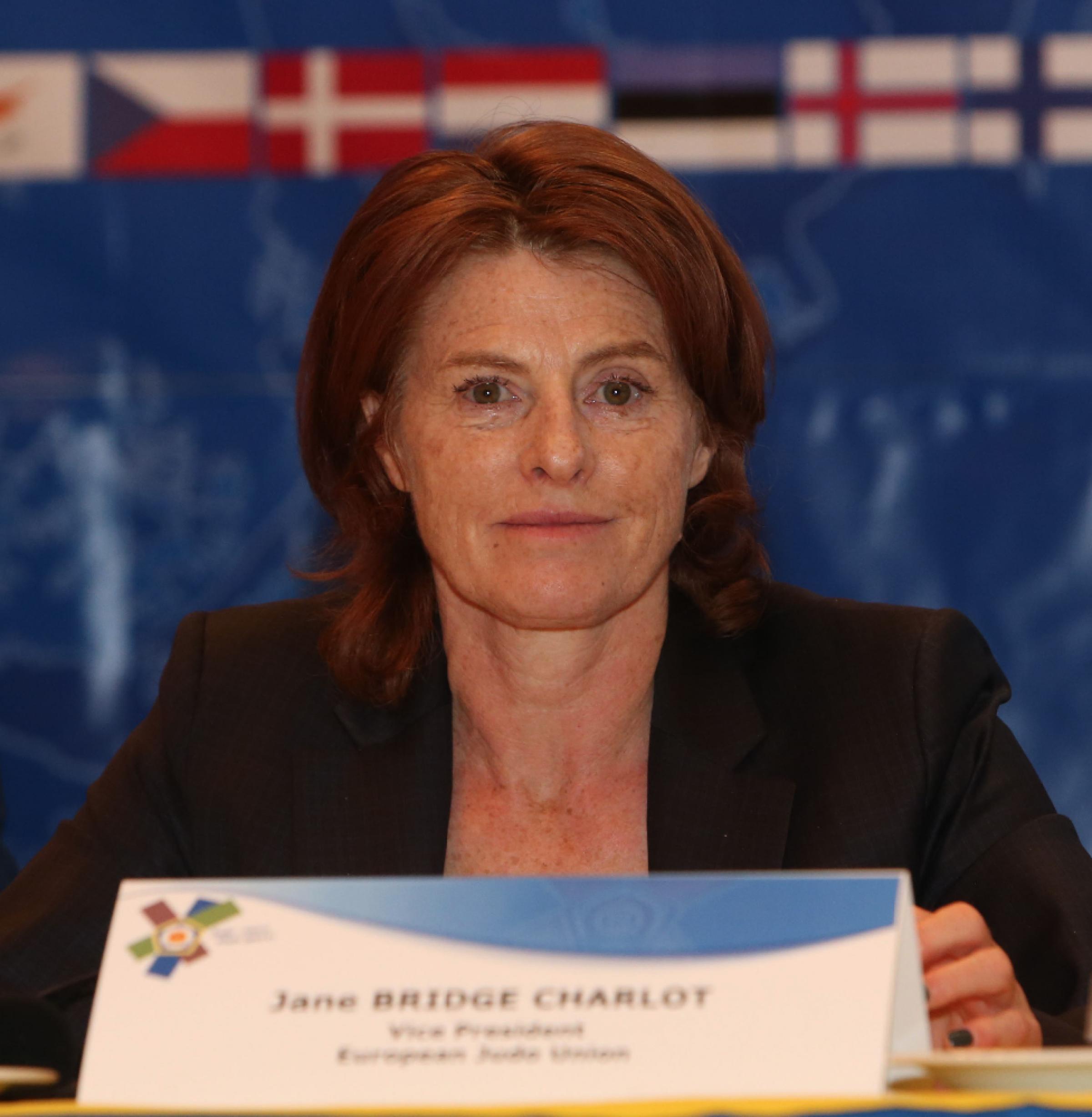 Mrs. Jane Bridge-Charlot (GBR), 8th Dan, was elected as a new EJU Vice President who will be responsible for education matters. Bridge-Charlot won gold at three European Championships and she was the first Women's World Champion at -48 kg. From 1993 to 1997 she coached the British Women's national judo team including coaching at World Championships in Hamilton, Japan and she was the coach to women's British team in preparation for London 2012. Jane taught Performance Judo at the University of Bath and coached in France in two major clubs. Since 2013 Jane has been working hard with the EJU as a member of the Expert Committee.
Mr. Alexander Jatskevitch (LAT) moved over from having previously been a Sport Director and was elected as EJU Refereeing Director for the next term. Jatskevich was an Olympic bronze medallist at Moscow OG in 1980 and a three times European judo champion. He competed for the Soviet Union winning the Tournoi de Paris in 1978 and was highly a successful coach in many countries, particularly in Belgium before joining the EJU team as a Sport Director.
IMPRESSION AND INTERVIEWS

---
Among the distinguished guests there were IJF General Secretary and EJU Honorary Member Mr. Jean-Luc Rougé, IJF Head Refereeing Director Mr. Juan Carlos Barcos, and EJU Honorary Members Mr. George KERR (GBR) and Mr. Mieslaw Bigoszewski (POL). It was a special pleasure for the EJU President to welcome EJU official suppliers Mr. Otto Kneitinger, CEO of "Ippon Shop" and Mr. Vigmantas Sinkevicius, CEO of "Judo Fashion". Another special guest was Mr. Faruk KAYAR from Turkey, President of the NAMET company.
Organigram
The new team of EJU Executive Committee elected at the 68th EJU Ordinary Congress in Loutraki, Greece:
---

---