Author: Azerbaijan Judo Federation
The Cadet European Cup in Goygol brought together teams from eighteen countries. The first day of the competition gave a lot of emotions and interesting fights, and the tatami hosts were the soloists.
At the start of the tournament, the Azerbaijani team won 16 awards (6-5-5), confirming their high class.
The European Cup in one of the most beautiful parts of Azerbaijan attracted the attention of sports fans. A wonderful Olympic complex, a wonderful atmosphere in the stands, numerous fans – these are the main ingredients of the competition. Of course, the main attention is directed to young Azerbaijani judokas, who immediately set a high standard.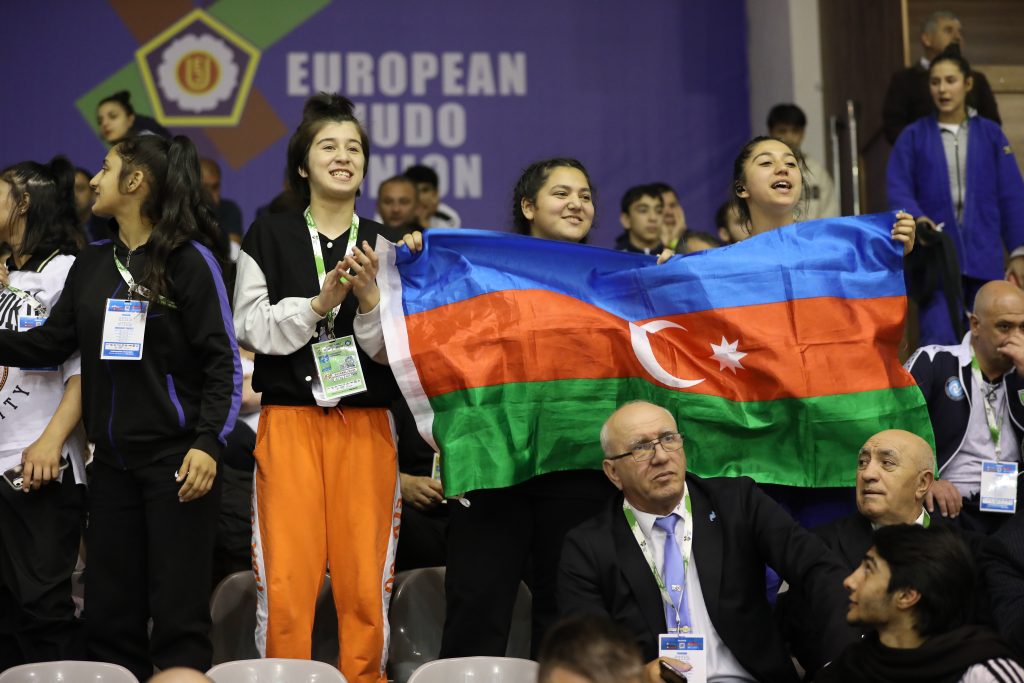 In several finals, the hosts fought against each other at once, and in the -55kg category they occupied the entire podium. Mirkhalig ISKANDAROV became the champion, Farid GARAYEV won silver, and Aykhan MIRZAZADA and Murad FATULLAYEV tried on bronze.
In the -50kg weight, Nihad MAMISHOV was stronger than Mahammad MAMISHOV, and in the final -66kg category, Jasur IBADLI surpassed Mehdi JAFAROV.
In the -60kg weight category, an Azerbaijani athlete also celebrated victory: Mahammad MUSAYEV was able to win gold in the confrontation with Hilmi MUCIK (TUR).
In the competition among girls, the competition was more equal. Athletes from Azerbaijan and Turkey met in two finals at once. In the -44kg category Begumnaz DOGRUYOL won over Aytaj YOLCHUZADA, but in the -40kg category the tatami owner Nigar MAMISHOVA won the victory over Rahime ERCIN.
Another champion to the delight of the local audience was Vusala HAJIYEVA (-48kg), who upset Libi BECKER (İSR) and the gold in the -52kg category was won by a judoka from Poland Maria JESIONEK. She managed to win the final against Khadizha GADASHOVA (AZE).
On the first day of the European Cup, teams from eight countries managed to excel. Azerbaijan is in the lead (6-5-5), Turkey is in the second place (1-2-2), and Poland closes the top three (1-0-0).
Author: EJU Media
---