FIGHTART is a new judogi supplier on the market and also a new sponsor of the EJU. The French company signed a contract as a OFFICIAL SUPPORTER JUDOGI.
At the Olympic Games in Tokyo there was one judoka already wearing the new brand – Teddy Riner. The double Olympic Champion is not only a testimonial, he is also involved in the company as a shareholder.
We spoke with him about the new company.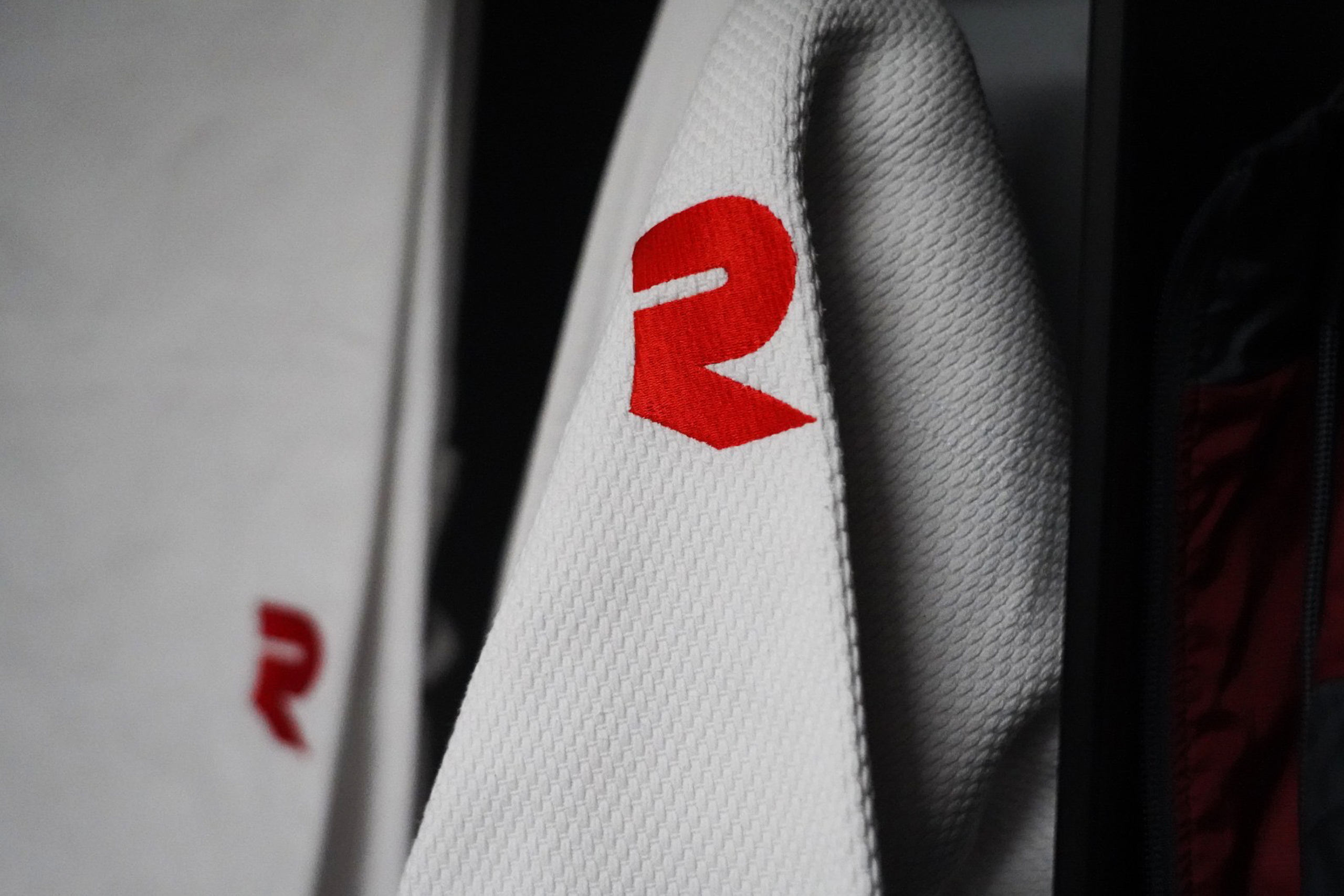 Why do you support the new company Fightart?
Martial arts, and more specifically Judo, represent an important part of my life as a high-level athlete. Throughout my career, I have worked for prestigious equipment manufacturers and my dream has always been to launch my own brand of martial arts equipment. I grew up with it. I was able to exchange with many athletes from other disciplines, to target and understand their needs to enable them to gain in performance and be more competitive. There is a deep respect for tradition in martial arts disciplines, which is why I wanted to participate in the creation of a brand 100% specialized and dedicated to martial arts practitioners."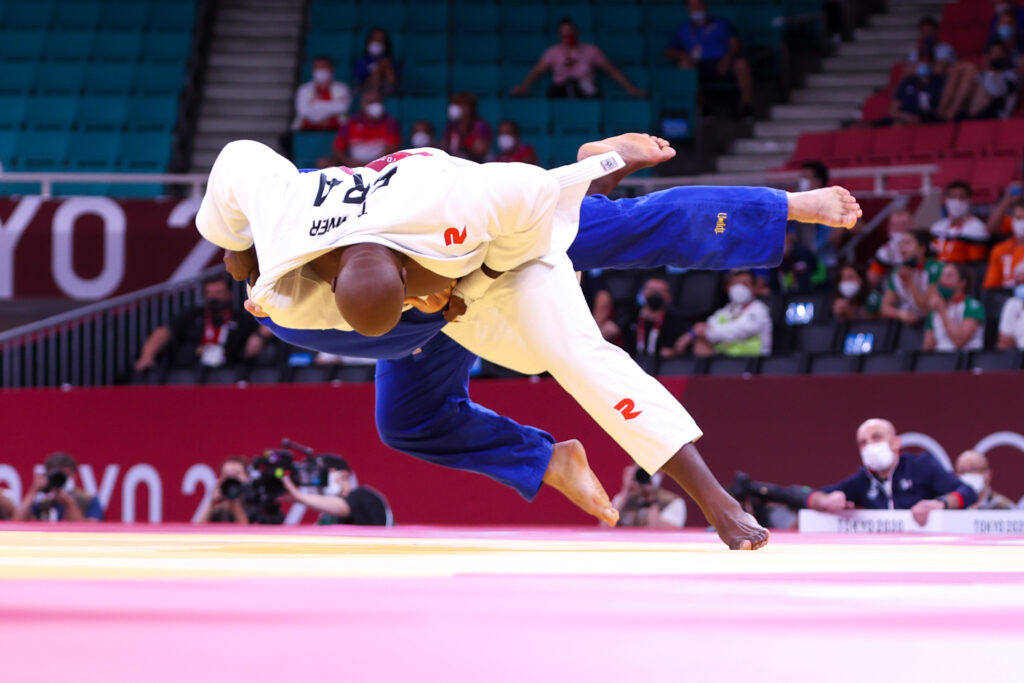 Have you been involved in the developing process of the judogi?
Yes, of course! From the beginning, I took part in the development by trying several prototypes on which I brought directly my feedbacks after the training. Fightart is very reactive and listens to the athletes, which allowed us to produce together a hyper competitive judogi, while respecting the traditions of our sport and adapting to the market requirements.
At the Olympic you were wearing Fightart judogi as the only one of the French team. Why was this?
Because I was very involved in the project by training with Fightart judo uniforms throughout my preparation. It was logical for me to wear the uniform we developed together, adapted to my needs and requirements.
When was your company founded?
The company was founded in 2021. Our team is made of people passionate by sport, martial arts and performance, with strong skills in the sports industry for more than twenty-five years.
What was the reason to start a new judogi supplier?
FIGHTART aim is to propose a brand concept inspired by sports values, while respecting both tradition and roots of sports. As an example, the 'Bushido' code of honor means something to all the judokas in the world, and these are values that are reflected in our development approach. The performance of sports equipment requires a mix of technical specificities, respecting each sport codes & rules, but also entails innovating with an authentic 'touch of 'art' in the design of our products.
What products Fightart will sell?
We propose a full line of judo uniforms, but also Brazilian jiu-jitsu, karate and taekwondo ones. In a close future, boxing and combat sports will also integrate this portfolio. Of course, FIGHTART judo uniforms are both IJF and EJU approved for the international tournaments. Besides the uniforms, we also offer a comprehensive line of body protectors, training accessories, textile equipment designed either for leisure or training, and, sports bags.
There are a lot of judogi suppliers on the market. What are the differences between FIGHTART and the other suppliers?
There's a plethora of brands but none of them really corresponds to our approach and philosophy. With no disrespect, all brands propose more or less the same products. FIGHTART proposes something extra, either in terms of product design, embellishment or functionality. From an aesthetic standpoint, we have really incorporated a "touch of art" in each of our equipment, thanks to the collaboration of authentic artists and designers. FIGHTART brand intends to propose something that has never been seen before, while keeping the best standards in terms of product features.
There is another strong point that makes us different than other suppliers. FIGHTART focuses on a strict selection of the raw materials and cooperates with responsible factories being fully concerned about the environment. Our t-shirts are made of organic cotton, we reduced the use of packaging plastic by 95%. Those choices make a big difference in the sports industry. While most of the brands still use plastic packaging -which releases microplastics in the nature, even if they go for recycled polyester- we reach the upper level of the environmental awareness. Our consciousness of our planet is reflected in our acts, which makes a significant difference.
What is your main market and your long-term goal?
We wish to support each athlete in her/his training, with the right choice of equipment adapted to her/his level of practice. All our products are designed to perform at the best level, whatever your age or the color of your belt are.

At FIGHTART, we know that every practitioner deserves to have competitive equipment while looking 'cool' on the tatamis or outside the gym or dojo.

In addition, we propose to national teams the possibility of customization of equipment, in record time! Our long-term goal is simple: our collection won't be set in stone and will be constantly renewed with improved features, new designs, in order to satisfy the changing needs of all sportsmen and women.
When is the launch of your website planned?
The website will be launched at the end of the year 2021 & will be fully running in 2022.
Do you plan to have distribution partners in other countries?
Of course, yes. We have distribution discussions or agreements with companies, as many candidates contacted us yet. Obviously, the first public appearance of FIGHTART at the Tokyo Olympic Games allowed the brand to go in the judo community through the front door. Of course, we are listening to all potential business partners interested in dealing with the brand
in their respective country. We have very attractive & easy cooperation terms, and we will friendly welcome all candidates that are free to contact us.
Beside you, does Fightart plan to support other athletes or national teams in the near future.
Yes, we will support other athletes in time. We also have a brand new partnership concept and plenty of ideas to propose to the national federations and teams; we are ready to start discussion with everyone in Europe and worldwide. Our strength is to offer a new vision with flexible cooperation models, in their approach and operation, for each player benefit.
What do you expect from the contract with the EJU?
It makes no question that Europe represents a large community of judo players, raising and spreading the judo values in the best possible manner and with great efficiency. The EJU is very dynamic, full of ideas and ultra-innovative, always willing to push the boundaries of judo popularity amongst the continent; the EJU and FIGHTART brand have this mission in common: to expend judo.
The EJU is also both creative and active with all its organized competitions, seminars for different publics from kids to top-players, training camps, promotional events, etc. These are definitively the main reasons that motivated to initiate our cooperation with the EJU: we want to contribute to the promotion of judo.
What can we expect from FIGHTART in the next months and years?
FIGHT ART will be playing a major role in the judo community, to which his best ambassador Teddy Riner belongs to. The brand will continue to innovate, to propose fresh new products for the performance of all judo players.
The constant refresh of our judo range, of products and designs, will bring a breath and sense of novelty in the judo community for the coming months. We will focus on being a proactive force in judo. While Tokyo Olympic Games sounded like the restart for judo worldwide, our view is set on the future and we are already looking toward an important date with the coming 2024 Olympics in Paris.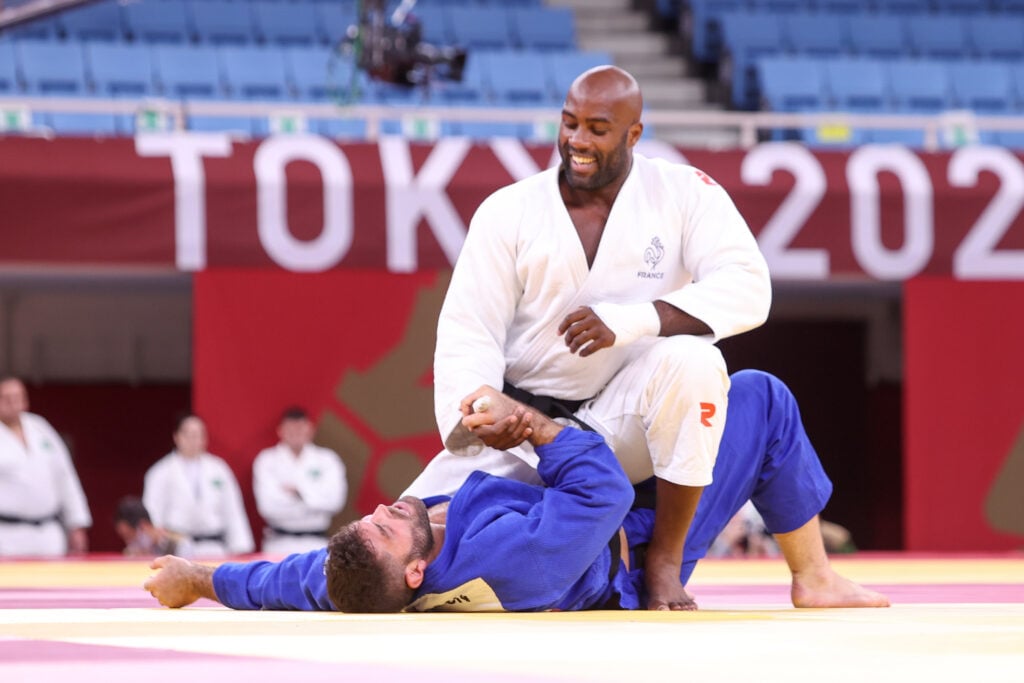 What is with your future? Do you already know if you will continue until Paris 2024? Or when can we expect an answer regarding this matter?
Competition is my whole life and the Olympic Games are the holy grail for any athlete. We prepare for four years, we think about the Games, we sleep at the Games, these are exceptional emotions. So yes, even if these are my 4th Olympic Games, and I am exhausted from this edition, I only have one desire: to go back to Paris 2024. It is in my DNA, my blood.
Your aim in Tokyo was gold and you finished with bronze. How do you feel now with this medal?
It is an Olympic medal and I am very proud of it. Because it represents thousands of hours of work, hundreds of liters of sweat, tens of doubts, two or three big injuries… With the age and the new generation which explodes, we can only enjoy this result, especially after the long wait of these Games, and in this context always so difficult. We must not forget the team gold medal. With this generation, in the country of Judo, we sent a strong message. This team form of competition brought us even closer, we will remember it all our life.
What are you plans for the next years?
Only one goal, the Gold Medal at the Olympic Games in Paris 2024.
Judoka
Author: Sören Starke
---